Updates on Thomas & Uber Cup 2008 Indonesia
Our Malaysian Women Team lost 3-1 to Korea in Uber Cup. Only Malaysia top women shuttler Wong Mew Choo manage to beat Hye Youn Hwan from Korea during the opening match between Malaysia and Korea in the quarter final.
It's wasted that I suppose the women team could do better than that and we should have qualify into semi final to beat Chian but it was all dream now, so let's hope our Malaysian Men Team will make Malaysia proud and bring out the Malaysia Boleh spirit by bringing back the Thomas Cup as the last time Malaysia won in Thomas Cup was 12years back.
I still remember after we won, Malaysia declared one day holiday after the victory. On Friday 16 May, Malaysia vs China in Semi Final. It will be most awaited match and must watch! Lin Dan, Bao Chun Lai …
Thomas Cup 2008
Malaysia vs Japan
result: 3-0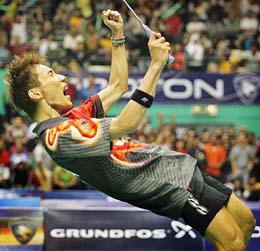 View Lee Chong Wei Statistics
Lee Chong Wei vs Shoji Sato 21-10, 21-16
Koo Kien Keat & Choong Tan Fook vs Shintaro Ikeda & Shuichi Sakamoto
21-13, 21-11
Wong Choong Hann vs Kenichi Tago 21-13, 21-18
Koo Kien Keat was split with Tan Boon Heong and partner Choong Tan Fook and they did performed well. All the matched between Malaysia and Japan were straight set. Malaysia Boleh!
Uber Cup 2008
Korea vs Malaysia
result: 3-1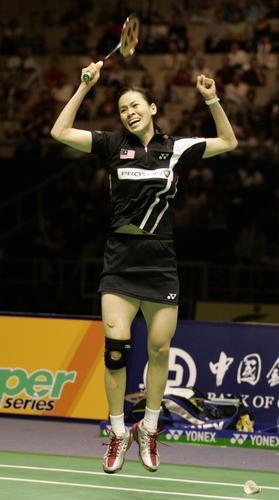 Mew Choo Wong bt Hye Youn Hwang 21-16, 21-5 in 33mins
During the 1st set, Wong Mew Choo was behind but she manged to catch up and won the game. The 2nd game was much easier for Mew Choo as Korean, Hye Youn Hwang was way too tired and Mew Choo managed to get most of the clear shot.
View Wong Mew Choo Statistics

Yesterday Lim Pek Siah and Wong Pei Tty bt Satoko Suetsuna and Miyuki Maeda Japan. Today Lim Pek Siah and Wong Pei Tty lost to Hyo Jung Lee and Min Jung Kim 21-13, 21-4 in just 28mins
I supposed their performance today was bad and they are lacking understanding between themselves. Keep it up girls.

Yesterday Julia Wong bt Yu Hirayama Japan.
Today Julia Wong lost to Yun Hwa Lee 21-14, 21-13 in just 35mins
Comments
comments