Ribs @ Oasis, Bandar Utama
"You have tasted the rest, now taste the BEST"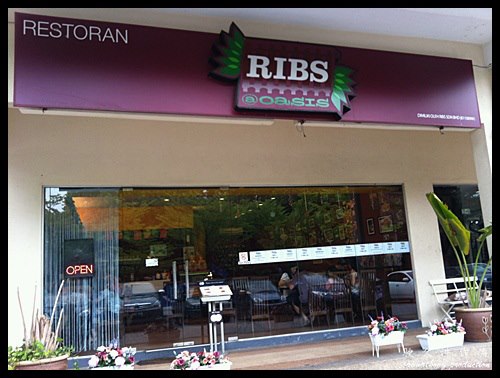 This cosy restaurant is located in the friendly neighborhood of Bandar Utama, Petaling Jaya, Malaysia. Nested between the famous 1 Utama shopping complex and the community shopping centre of Centre Point.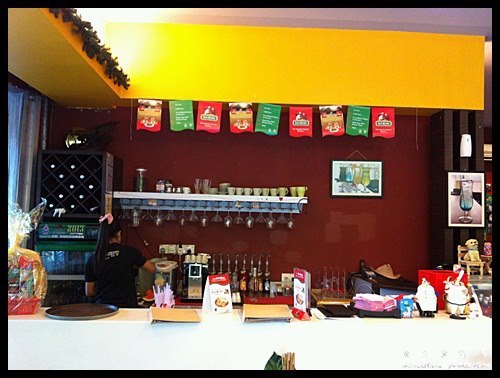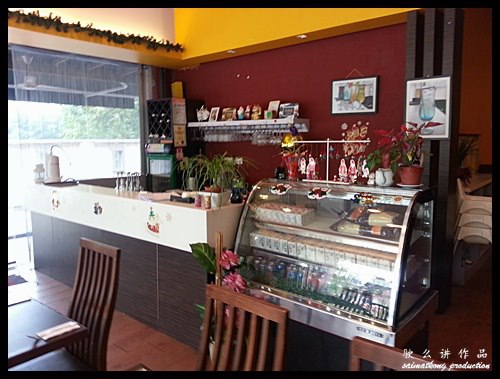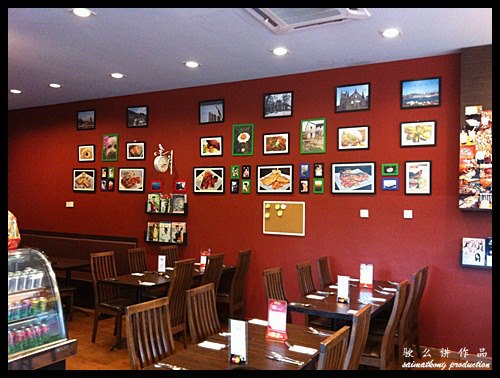 On a Sunday evening, we were driving around looking for a place to eat when we spotted this restaurant "Ribs". The name itself made us think of 'PORK'. Once inside, we were greeted by a simple and cosy interior. Ribs serve a wide spread of Western Food and specializes in all things Porky. If you're a Pork Lover, do pay them a visit for a memorable tantalizing taste of the succulent pork dishes.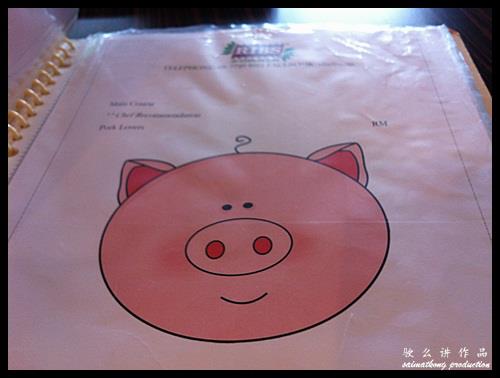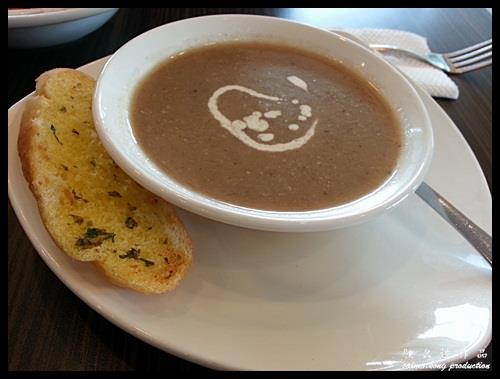 Wild Mushroom Soup
Typical mushroom soup. Was unable to finish the soup cos we find the soup to be tad salty.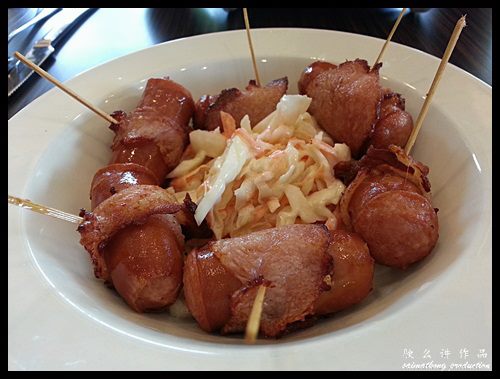 Pigs in a Blanket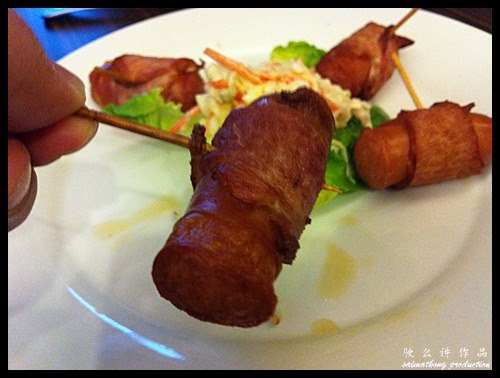 Nothing beats bacon-wrapped sausages on a stick! The combination of sweet and salty taste makes it a perfect appetizer.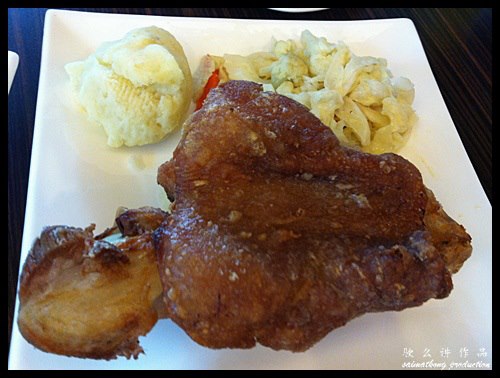 Crispy Pork Knuckle
The gigantic portion of Crispy Pork Knuckle served with coleslaw and a separate serving of dipping sauce. Crispy on the outside and juicy tender on the inside. We loved it to the max! Finger lickin' good!!!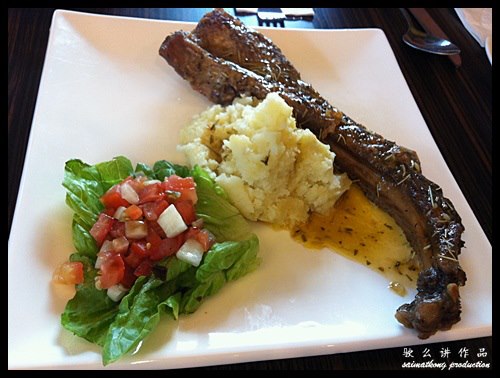 Tuscans Grilled Belly Pork Ribs
This delicious looking dish is served with mashed potatoes. The meat was cooked just nice and falling off the bone. Three words to describe this dish: Juicy, Tender and Flavorsome. It's so good that we finished it in one hit.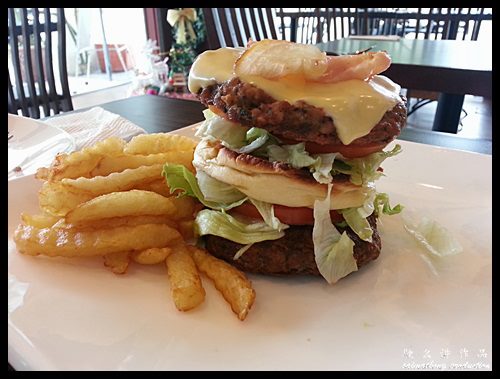 Reverse Pork Burger
Unlike the usual Bun-Patty-Bun burger, this reverse burger has two pork patties filled with a bun, bacon, lettuce and tomato and a slice of cheese topping! Instead of juicy, we find the burger patty on the dry side and lacking in flavour. The portion is big though and can be shared by two.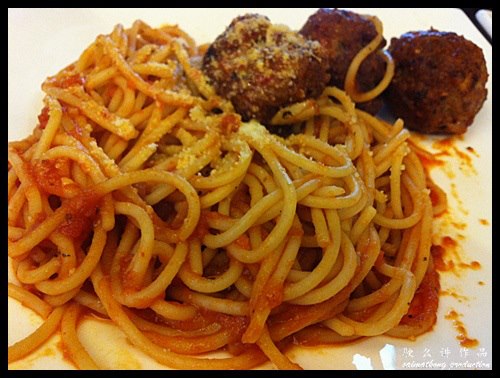 Pork Meatballs Pasta
This is a simple spaghetti with pork meatballs in tomato sauce. The meatballs wasn't dry, has wonderful flavour and texture. Really not bad!
Ribs @ Oasis, Bandar Utama
Address: Lot 1-1, BU4 Oasis Complex, 2 Cangkat Bandar Utama, 47800 Bandar Utama, Petaling Jaya, Selangor.
Tel: 03-7729 8921
Website: http://ribs-oasis.webs.com/
Non-Halal
Comments
comments