Kids Get to Watch Toy Story 3 @ Tropicana City Mall
Toy Story 3 is a 2010 American 3D computer-animated film. It is the third and final installment in the Toy Story series. The film was produced by Pixar Animation Studios and released by Walt Disney Pictures. Lee Unkrich, who edited the previous films, and co-directed the second, takes over as director. Ken Schretzmann is the editor.

Tom Hanks, Tim Allen, Joan Cusack, Don Rickles, Estelle Harris, John Ratzenberger, Wallace Shawn, Jeff Pidgeon, Jodi Benson, R. Lee Ermey, John Morris, and Laurie Metcalf all reprised their roles from the previous films. Jim Varney, who played Slinky Dog in the first two movies, and Joe Ranft, who played Lenny and Wheezy, have both died since the second film was released. The role of Slinky was taken over by Blake Clark, while Ranft's characters and various others were written out of the story.

* Tom Hanks as Woody
* Tim Allen as Buzz Lightyear
* Joan Cusack as Jessie
* Ned Beatty as Lots-O'-Huggin' Bear
* Don Rickles as Mr. Potato Head
* Michael Keaton as Ken
* Wallace Shawn as Rex
* John Ratzenberger as Hamm
* Estelle Harris as Mrs. Potato Head
* John Morris as Andy
* Jodi Benson as Barbie
* Emily Hahn as Bonnie
* Laurie Metcalf as Andy's Mom
* Blake Clark as Slinky Dog
* Teddy Newton as Chatter Telephone
* Bud Luckey as Chuckles the Clown
* Beatrice Miller as Molly
* Javier Fernandez-Peña as Spanish Buzz
* Timothy Dalton as Mr. Pricklepants
* Lori Alan as Bonnie's Mom
* Kristen Schaal as Trixie
* Jeff Garlin as Buttercup
* Bonnie Hunt as Dolly
* John Cygan as Twitch
* Jeff Pidgeon as Squeeze Toy Aliens
* Whoopi Goldberg as Stretch
* Jack Angel as Chunk
* R. Lee Ermey as Sarge
* Jan Rabson as Sparks
* Richard Kind as Bookworm
* Charlie Bright as Young Andy/Peaty
* Amber Kroner as Peatrice
* Brianna Maiwand as Peanelope
* Jack Willis as Frog

Source : Wikipedia
Last weekend, so many kids get to enjoy Toy Story 3 @ GSC, Tropicana City Mall.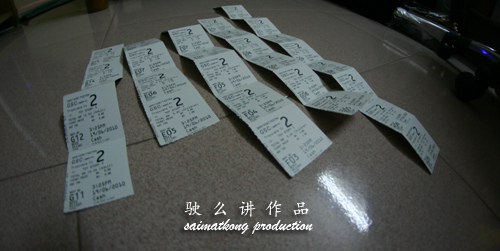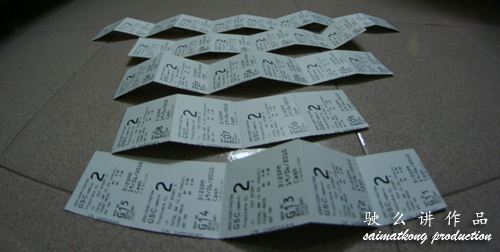 Look, so many Toy Story 3 Tickets! Hehe children tickets only RM5 so fast fast bring your kids to watch k!


Woow only drinks and pop corn also cost RM130++ haha.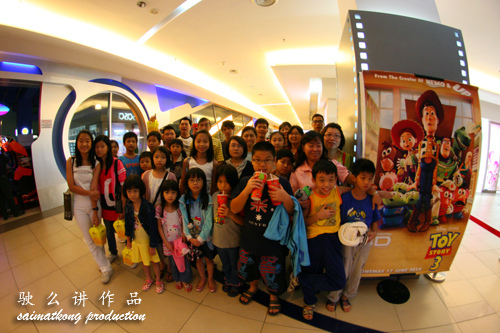 Yeah! All very happy and the kids sure enjoy the Toy Story 3! But please don't play with the toys like those kids in the movie so scary ah!
All the children love Woody and Buzz Lightyear so much and yet the Mr. Potato Head damn funny… =p
After 11 years (Toy Story2) now you only get to watch Toy Story3, so don't miss it. I think I also forgotten the storyline of the Toy Story2 lo, 11 years back then I was only in kindergarten. Hahaaaa =p
[Ads]
Xpax with their one flat rate is really a good deal for you to keep in touch with your friends and family. Just check out the table below and do the maths and comparison yourself and I guess you will have the answer yourself right? =)

Be it SMS or Calls, you will get the lowest rate of all to 15 ppl in your list regardless of Telco, so it's the best deal you could get right now! On top of that, you will also get to enjoy Free 90 minutes if you join Xpax before 31 July and stay active!
Comments
comments