iPhone Clone or Look-Alike From China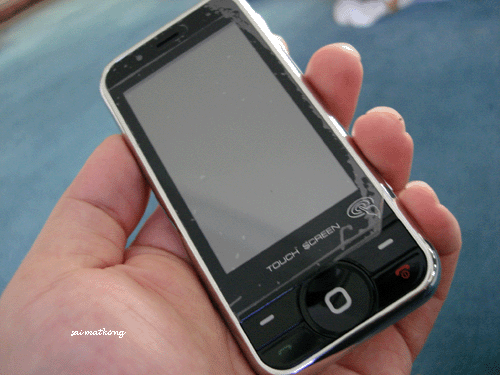 I have this iPhone Clone Look-Alike From China and it's functional similar to iPhone. Model: AWANG A8
Mega Pixel Camera, tested the camera it's not very clear compared to latest phone now but it's conside ok lo.
The sound is superb, it's like the phone has a sound card inside, when you listening to song while holding it, you will feel it. It has the function like Sony Ericsson too, shake it and the song will change. Haha .. =) not bad feature but I feel that it's just for lazy ppl. no offence =p
This phone also come with dual-sim slot. Cool huh?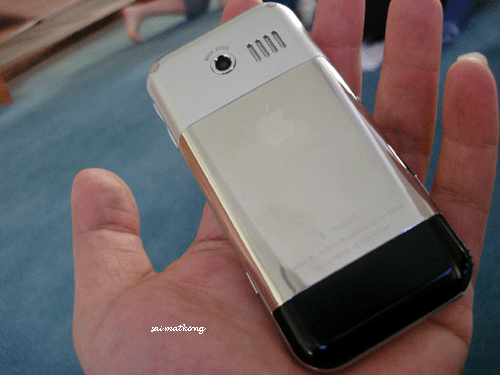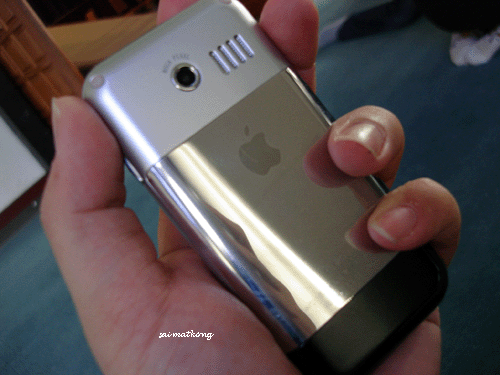 Features:
SHAKE CONTROL & AUTO FULLSCREEN
– Shake Control : just shake the phone to change the music & wallpaper.. [The easy way to change your tune]
– Auto Full Screen or Rotate : just put the phone sideways and it automatically changes into fullscreen..
– Touch Screen (support hand writing)
– Multimedia Phone
– Dual Sim (Alternate)
– Bluetooth
– 3D Sound with Sub-woofer
– Multi Language
– Games
– Camera and VideoTools
Screen splendor
Horizontal or vertical – If u put the screen sideways it automatically changes into full screen! No need to press any buttons.. It work exactly like iPhone, like it will rotate =) cool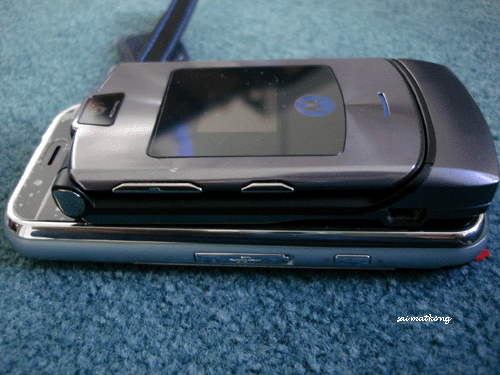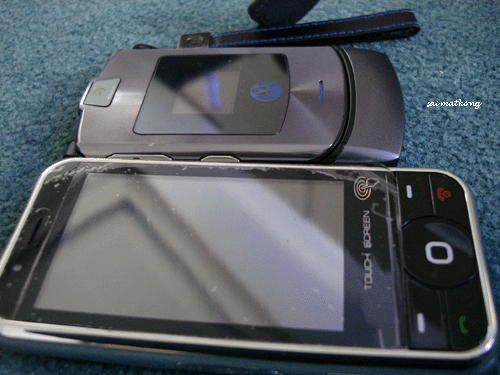 PHONE DETAILS:
Language: English, France, Vietnamese, Russian, Arabic, Thai, Chinese
GSM 900/1800 (Dualband)Dimensions: 111 x 52 x 12 mm
Weight: 105g
Color: 3 inches WQVGA 240 x 400 pixels
16 x 9 TFT touchscreen
16 million color (Handwriting recognition)
1.3 Megapixels
Memory: microSD (512Mb included)
Bluetooth
Ringtone: 72 Polyphonic, mp3, mp4, midi, wav, amr
Vibration
WAP/GPRS/MMS/SMS/email
Computer Connection: No driver is required
Stand-by: up to 3 days
Talk time: up to 4 hours
CAMERA DETAILS:
Size: 640×480, 320×240, 160×120, 240×400
Image Quality: Normal, Low, High
Shutter Sound: Sound 1/2/3, offEV -4 to +4
Banding (50/60Hz)
Delay Timer (5/10/15sec, off)
Continue Shot: 1/3/5 shots
White Balance: Auto, Daylight, Tungsten, Fluorescent, Cloud, Incandescence
Scene Mode: Auto, Night Mode
Effect Setting: Normal, Grayscale, Sepia, Sepia Green
Add frame: 2 different frames
CAMCORDER DETAILS:
White Balance (Auto, Daylight, Tungsten, Fluorescent, Cloud, Incandescence)
EV -4 to +4
Night Mode (On/Off) Banding (50/60Hz)
Video Quality: Low, Normal, Fine, High
File Size Limited: 95k, 195k, 295k, No Limited
Record Time Limited: 15/30/60 sec, No Limited
Record Audio: On/OffEncode Format (Mpeg4, H.263)
Effect Setting(Normal, Grayscale, Sepia, Sepia Green)
Entertainment:
Audio Player: Music plays by Speakers or Stereo headphone
VIdeo Player: Play Stereo 3GP/MP4 Video,
Full/Half Screen
Sound Recorder
Games
Image Viewer
Organizer:
Alarm
Calendar
To Do List
World
Clock
Health
Extra:
Bluetooth
Calculator
Stopwatch
Unit Converter
Currency Converter
Memory Details:
External Memory: Support T-Flash (512mb included)
Phone Book:
500 contacts Name, Number, Home Number, Company Name,
Email Address, Office Number, Fax Number, Birthday,
Associate Picture, Associate Video, Associate Sound,
Caller GroupCaller Picture, Caller Ring Tone, Caller Video
Package:
1 x A8+Touchscreen Phone
1 x Charger
2 x Battery
1 x Earphone hands free
1 x Manual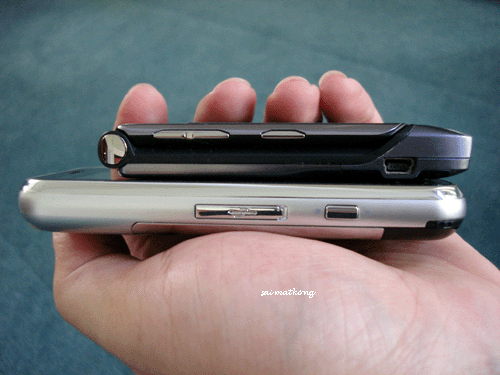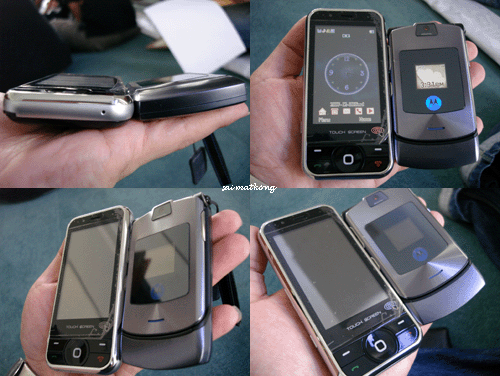 See for yourself.

This is reviewed by saimatkong

This is reviewed by China ppl, more pro video compared to mine =)
Overall the phone is ok consider it's an affordable phone with loaded functions from China.
Want to get one of this iPhone Look-Alike From China as a new year present to pampered yourself or your loved one? It's nice and cheap and affordable too!
Contact me now if you interested to get yourself this
iPhone Clone
only selling for RM666 =)
Comments
comments