Ibu Oka Babi Guling in Ubud is a famous eatery that draws both locals and food lovers from around the world. Suckling Pig or known as Babi Guling is Balinese roast suckling pig that is famous in Bali. It's similar to the Chinese roast pork or known as "siu yuk" in Cantonese.
The former Warung Ibu Oka has now moved to a new location about another 50m away at Jalan Tegal Sari, Ubud. This restaurant opens at around 10.30am.
This new restaurant has Balinese wood decor and pig carvings.
Unlike the old warung, this new place is more spacious with plenty of seats.

Ibu Oka Babi Guling – Ubud, Bali, Indonesia
The roast pigs are cooked on the premises itself.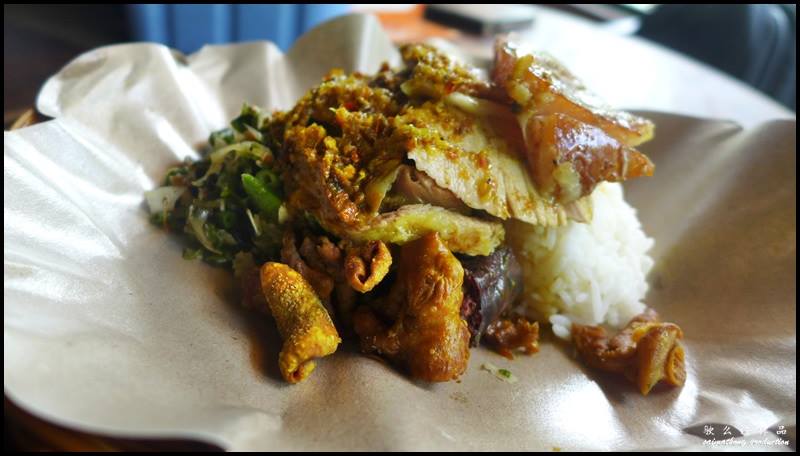 Nasi Babi Guling Special 40,000
The Nasi Babi Guling Special is served in a rattan bowl with big chunks of suckling pig, crispy skin, rice, fried intestines, spicy vegetables and mixed with Ibu Oka's secret sauce. The pork is indeed succulent and the skin is superbly crispy. However, I personally still prefer our own Chinese roast pork! Not to say it's not good but I guess I just couldn't get accustomed to their flavor.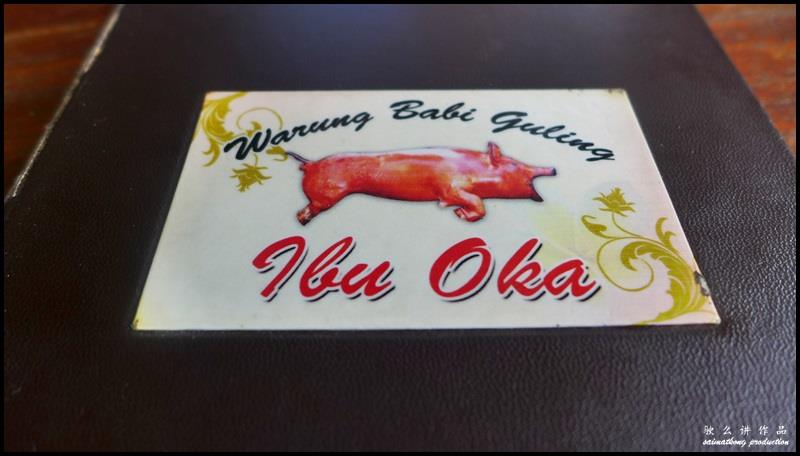 Verdict: I have heard many people raving about their suckling pig and how much they missed it. As for me, I don't think I'll be missing it. Nevertheless, this Babi Guling is definitely worth to try if you haven't try it before.
Ibu Oka Babi Guling @ Jalan Tegal Sari, Ubud
Address: Jalan Tegal Sari, Ubud
Tel: +62 (0)361 976435
Opening hours: 11 am – 6pm
—
Follow me on Facebook, Twitter, Instagram for more live updates!
Facebook : https://www.facebook.com/smartkong
Twitter : https://twitter.com/saimatkong
Instagram : http://instagram.com/saimatkong

Comments
comments