Taang Shifu (汤师父) is a concept restaurant serving nourishing dishes, refreshing tonic soups, healthy drinks & nourishing desserts by experienced chefs. Their signature dishes include Five Spices Hotpot, Buddha Jumps Over The Wall and Nourishing Soup with American Ginseng.
"Ge Gen" Heat Reducing Tea (RM9.90)
This sour plum tea which is both sweet and sour is the perfect drink to quench your thirst on a hot day. Refreshing!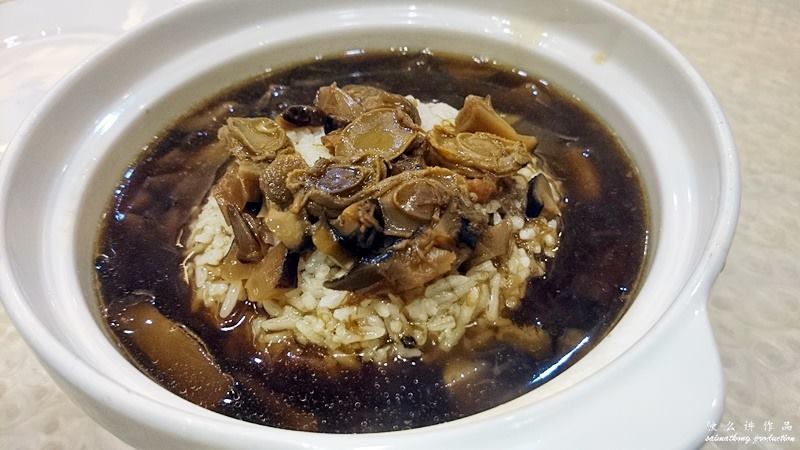 Dried Scallops & Petite Abalone Mixed Rice (RM16.90)
If you like lots of gravy with your rice, then you will like this braised rice with dried scallops and petite abalone.
Dried Scallop Porridge with Whitebait & Wolfberry (RM12.90)
The smooth porridge is cooked with ingredients like small scallops, whitebaits and wolfberries. A very simply but comforting dish.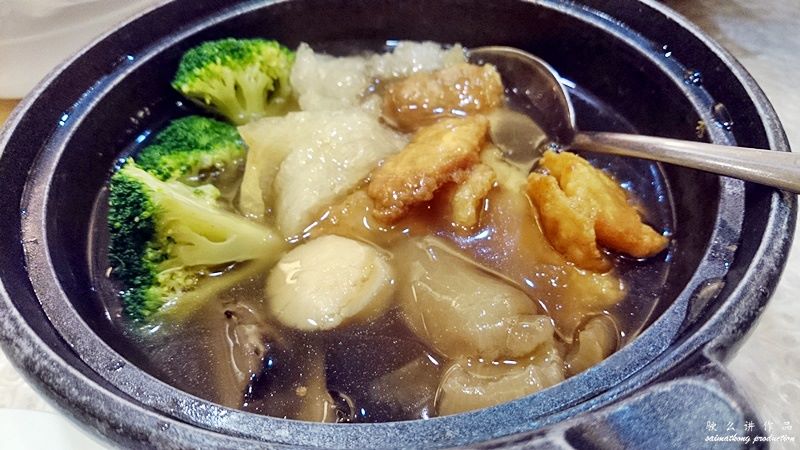 Five Spices Seafood Hotpot (RM29.90)
Poached Vegetable with Wolfberry (RM14.90)
While this is suppose to be an extremely healthy dish, I don't really like it as I find the soup overly starchy.
Braised Chicken with Chestnut and Taro (RM22.90)
This is quite an interesting dish. The addition of chestnut and yam complements the chicken very well.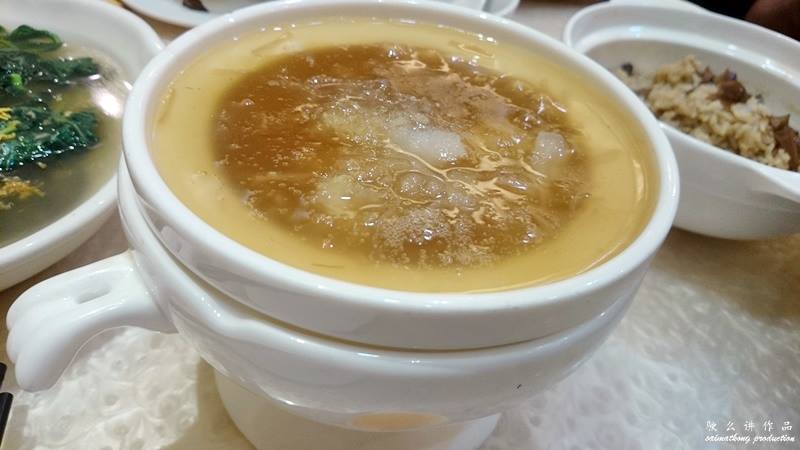 Royal Seafood Pot, Abalone, Shark Fin & Scallop (RM25.90)
Black Sesame Buns (RM15.90)
The black sesame buns look like small rock buns. The pork fillings is served separately. You are suppose to scoop the pork fillings into the bun and eat it together.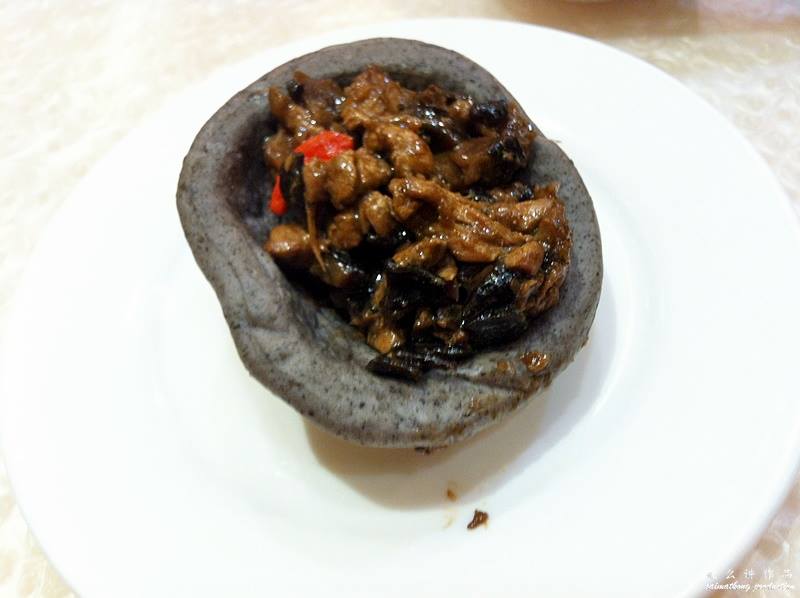 This is how it looks like after you filled the black sesame bun with pork fillings. The buns are surprisingly soft and fluffy and goes well with the savory pork fillings. Not bad!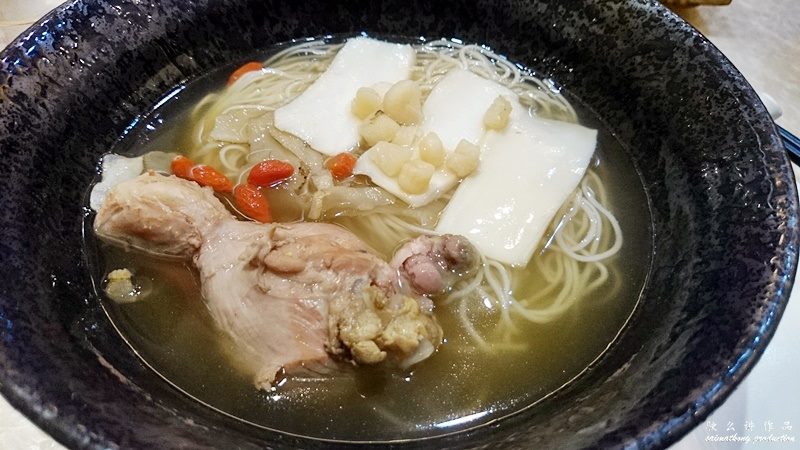 Dried Scallop Soup Mee Suah (RM16.90)
The mee suah has ingredients like chicken drumstick, wolf berry and tiny scallops. The broth has a light herbal taste. It's both nutritious and delicious.
Caramel Beancurd with Ginger Drips 豆腐花 (RM5.90)
The 'tau fu fah' is served in a small wooden bucket. The beancurd has a silky and smooth texture with a slight caramel taste. Love how it melts in my mouth. Yummy!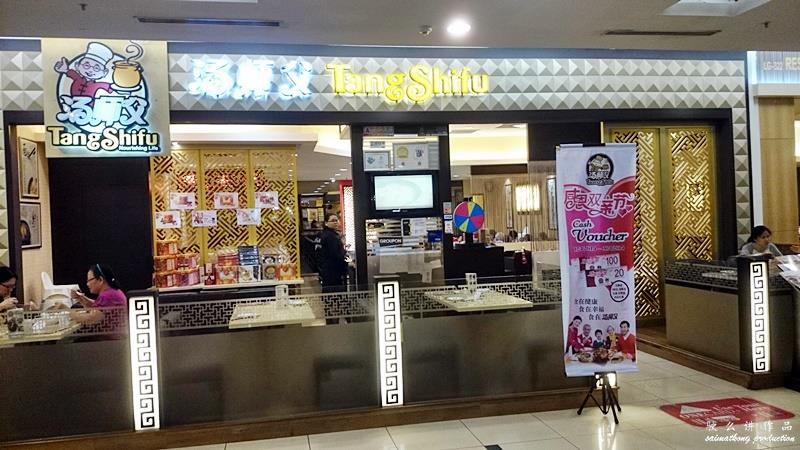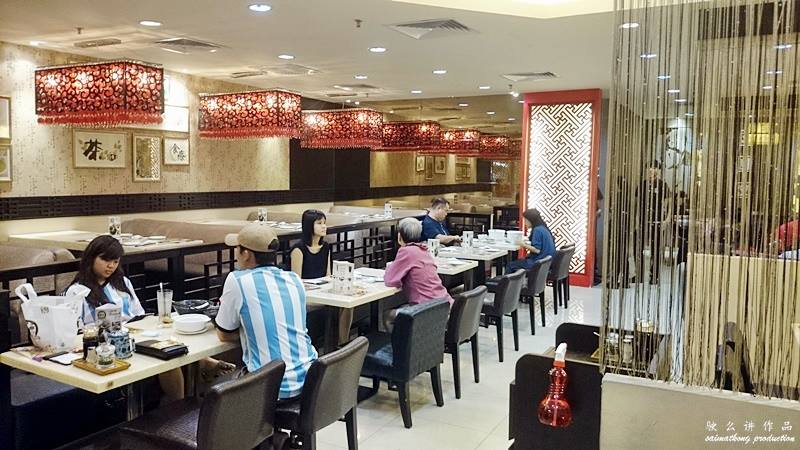 Verdict: Restoran Taang Shifu (汤师父) serves a variety of healthy dishes with premium ingredients like abalone, shark fin, fish maw and scallop to name a few. Food is good at affordable pricing. I would definitely visit again for their healthy ad nutritious soup.
Taang Shifu (汤师父)
Location: LG321, Lower Ground Floor, 1, Persiaran Bandar Utama
47800 Petaling Jaya, Selangor
Tel: 03-77272772
Website: www.taangshifu.com.my
—
Follow me on Facebook, Twitter, Instagram for more live updates!
Facebook : https://www.facebook.com/smartkong
Twitter : https://twitter.com/saimatkong
Instagram : http://instagram.com/saimatkong

Comments
comments