After a month of fasting during the Ramadan month, Muslims will celebrate Hari Raya Aidilfitri to welcome the month of Syawal. This joyous celebration is also known as Hari Raya Puasa as it marks the end of the month-long Ramadan fasting month.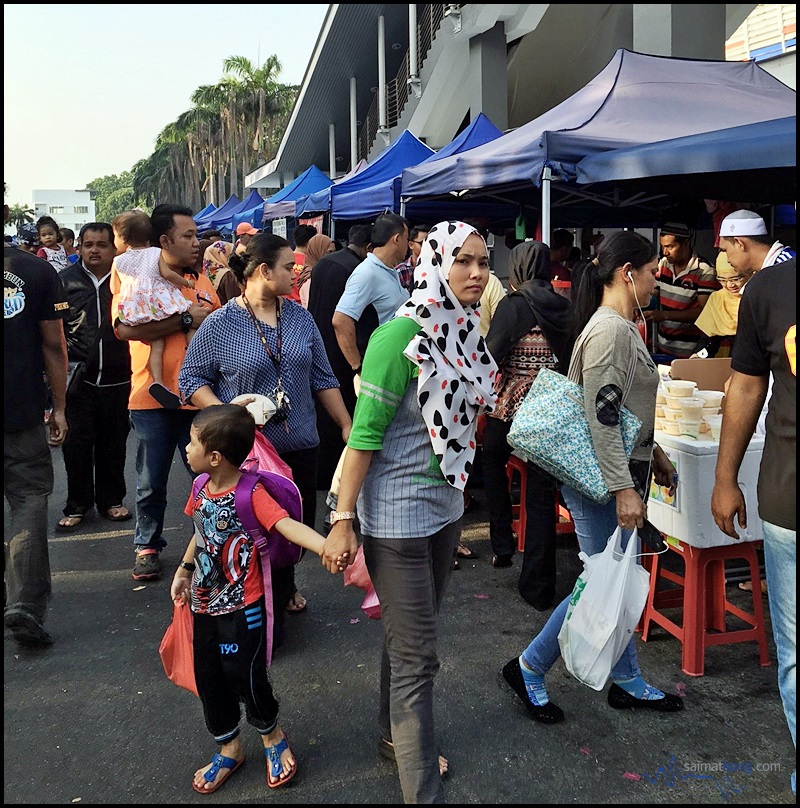 One of the must-do during the Ramadan month has got to be visiting the Ramadan Bazaar. There are plenty of food stalls offering a variety of mouthwatering kuih-muih, dishes and drinks for Muslims to break fast.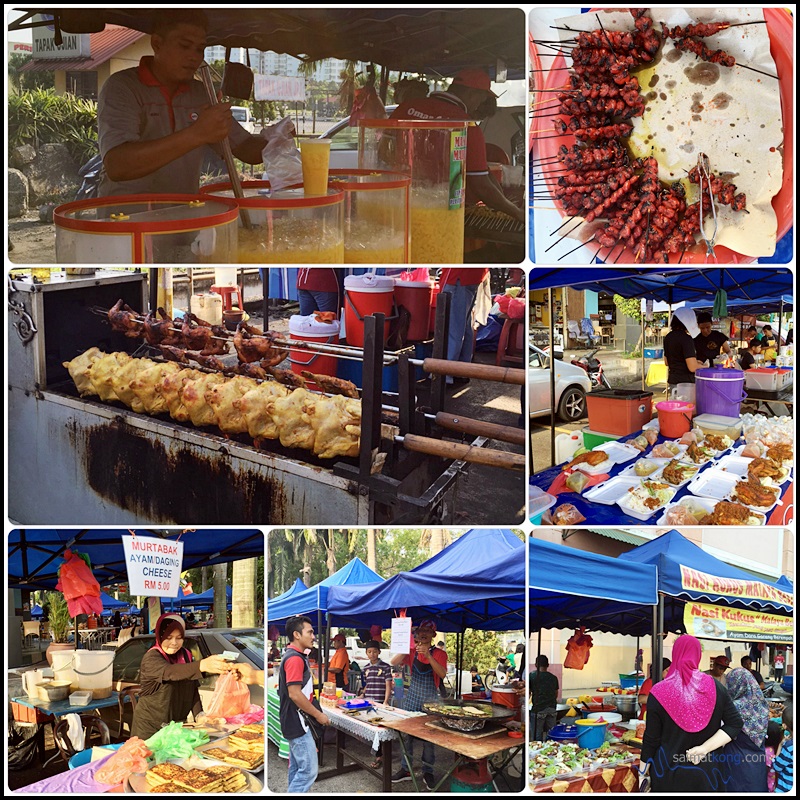 The famous food choices at Pasar Ramadan includes Roti John, Nasi Kerabu, Murtabak, Bubur Lambuk, Tepung Pelita, Popiah Goreng, Ikan Bakar, Air Bandung and lots more.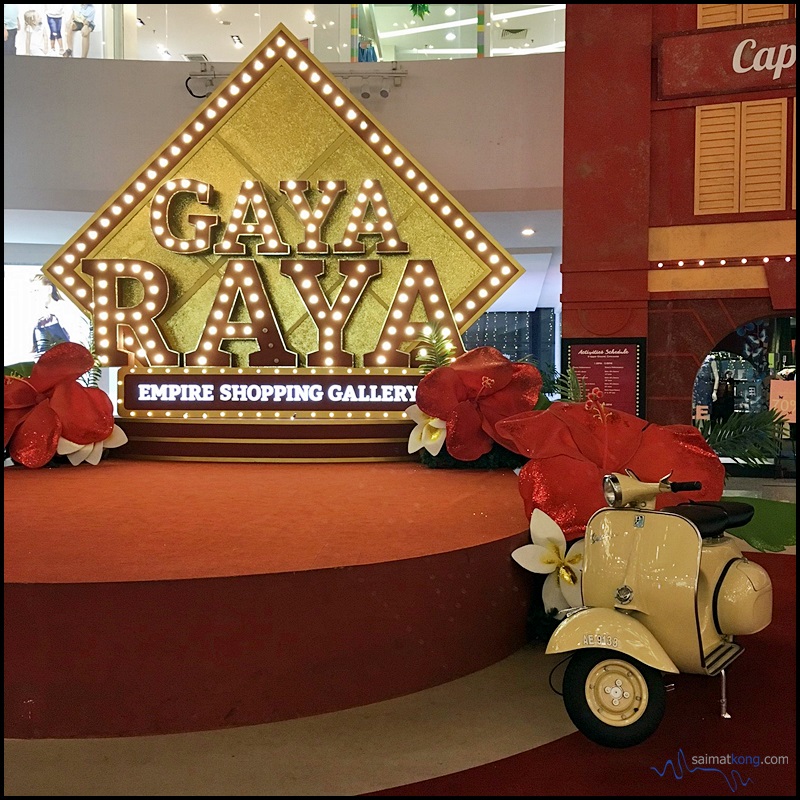 Hari Raya festival is the time to get together with family and friends. Those staying in the city will 'Balik Kampung' to celebrate this joyous festival with their family. Muslims will also invite their friends over for Open House or 'Rumah Terbuka' where they will prepare scrumptious and mouth-watering feast of Lontong, Ayam Masak Merah, Beef Rendang, Ketupat, Lemang, Serunding and an assortment of Kuih-Muih.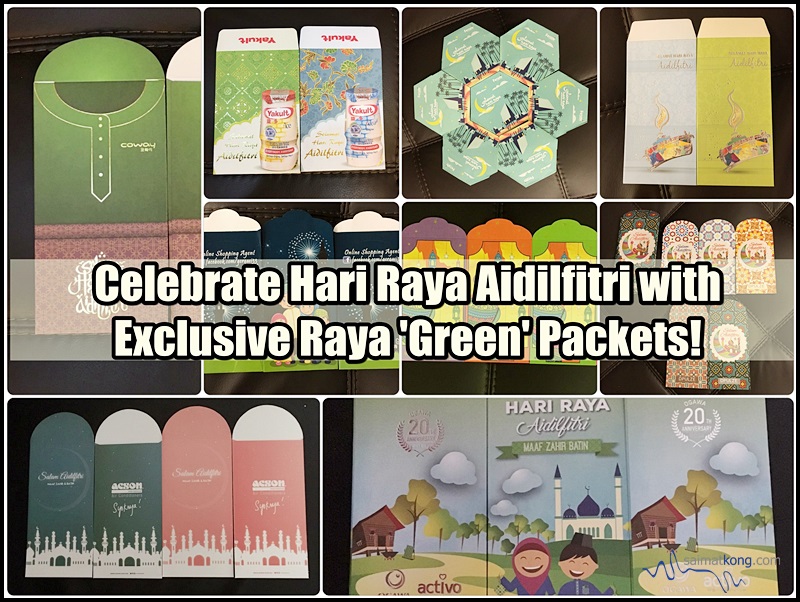 During Hari Raya Puasa, everyone dressed in their best in bright colour traditional wear, visit family and friends and dig into a variety of delicious food! Kids are usually the happiest Coz they get to receive 'green' packets of money from elders when they wish them.
The Raya Packets come in different shapes and designs. While most of the banks offer Raya packets to their customers, companies also print out their own Raya packets which are unique. Here are some 'Green' packets with unique and beautiful designs :-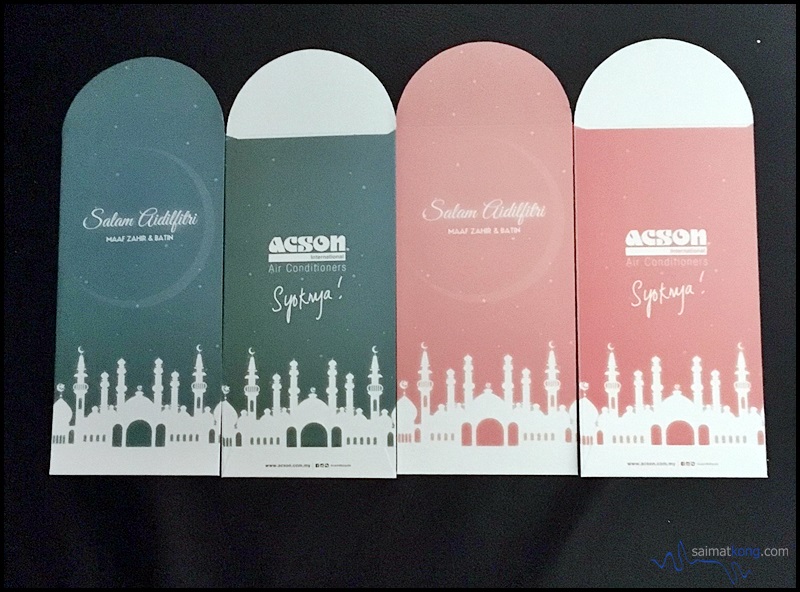 The 'Green' Packets from Ascon International features mosque design in lovely pastel shades of green and orange. One of the things to do on the first day of Hari Raya Puasa is visiting the mosque to perform their Eid prayers.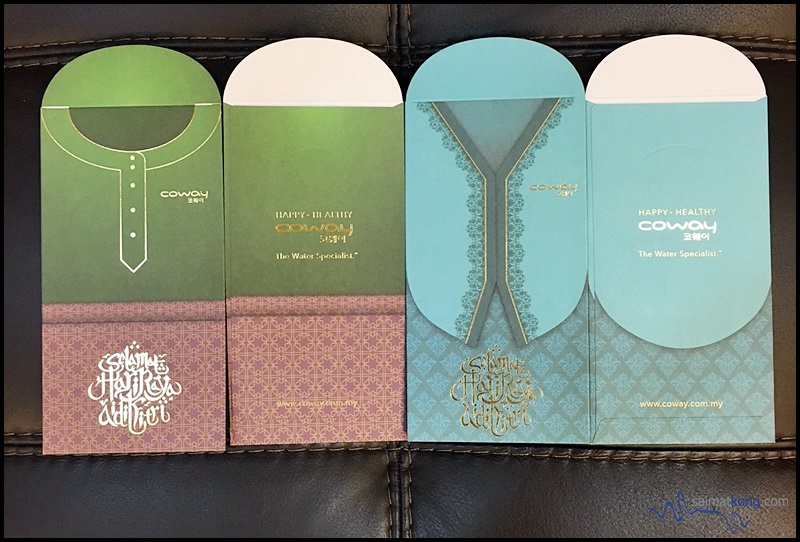 The 'Green' packets from Coway Malaysia consists of two designs featuring the men and women traditional wear – Baju Melayu and Baju Kebaya.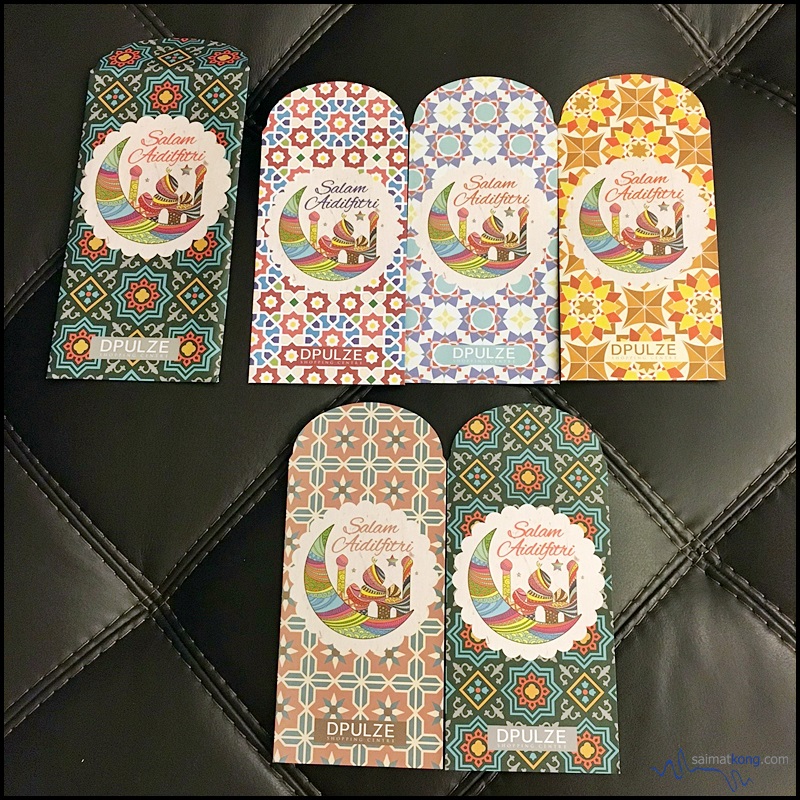 This year, the Raya 'Green' Packets from DPulze Shopping Centre comes in a set of 5 pieces in different colours. I love the colorful mosaic background of the Raya packets.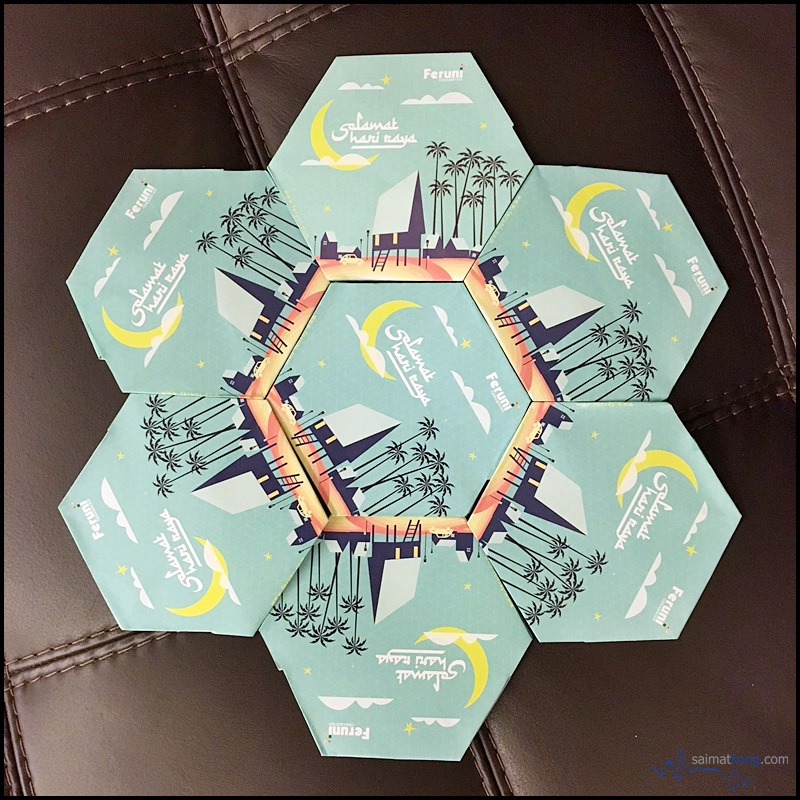 Feruni Ceramiche offers a hexagon-shaped Sampul Duit Raya in a lovely shade of pastel with a simple design of kampung, a bright moon and 'Selamat Hari Raya' greeting. When I first look at it, it feels like 'Beraya Di Kampung' to me!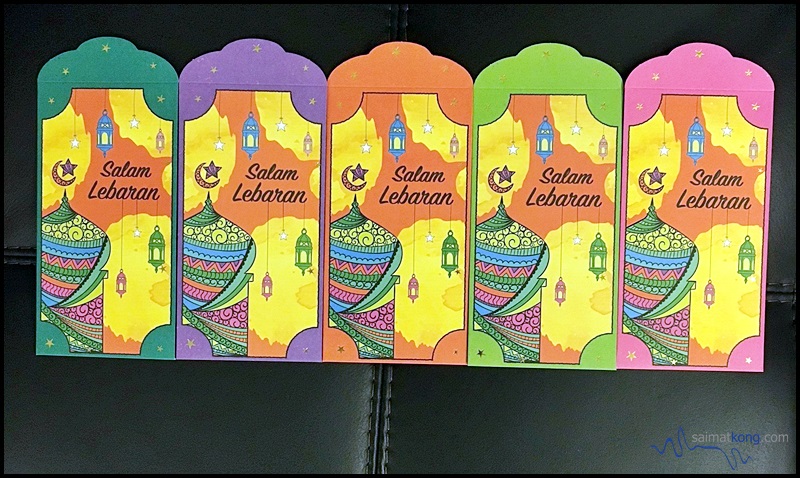 Freeport A'Famosa Outlet offers bright and colorful set of Sampul Raya Packets in shades of pink, green, orange and purple for its shoppers. I love these beautiful set of Raya packets which represents the colours of Aidilfitri 🙂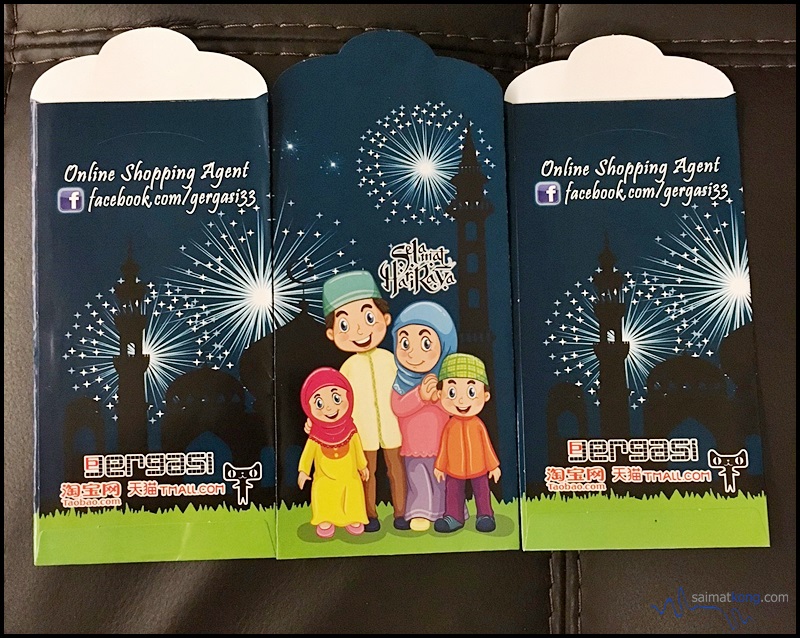 Beautiful Green Packets from Gergasi – online shopping agent for Taobao.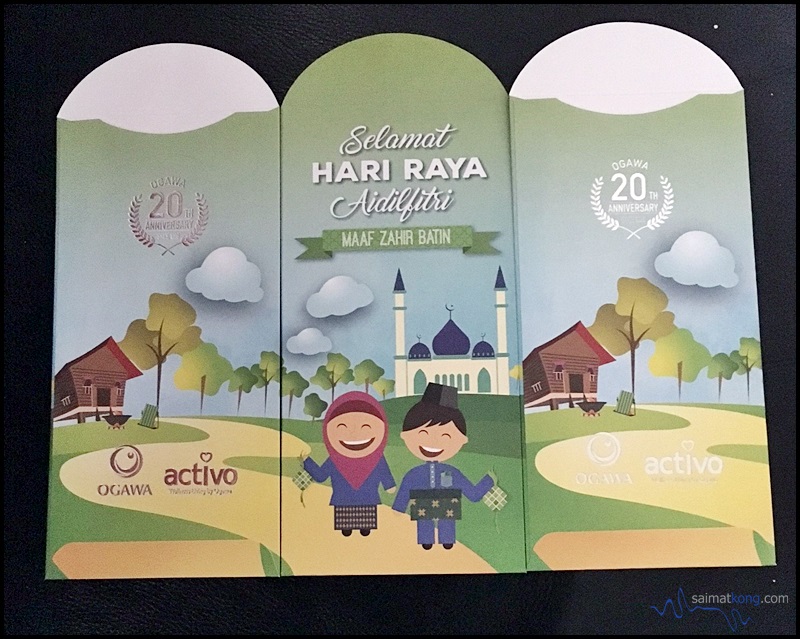 Love the Raya packets from Ogawa featuring a happy young girl and boy wearing traditional wear holding ketupat with background of a mosque and kampung. Even though it's a single piece design Raya Packet, you can join the Raya Packet together which will form a nice picture of Hari Raya 🙂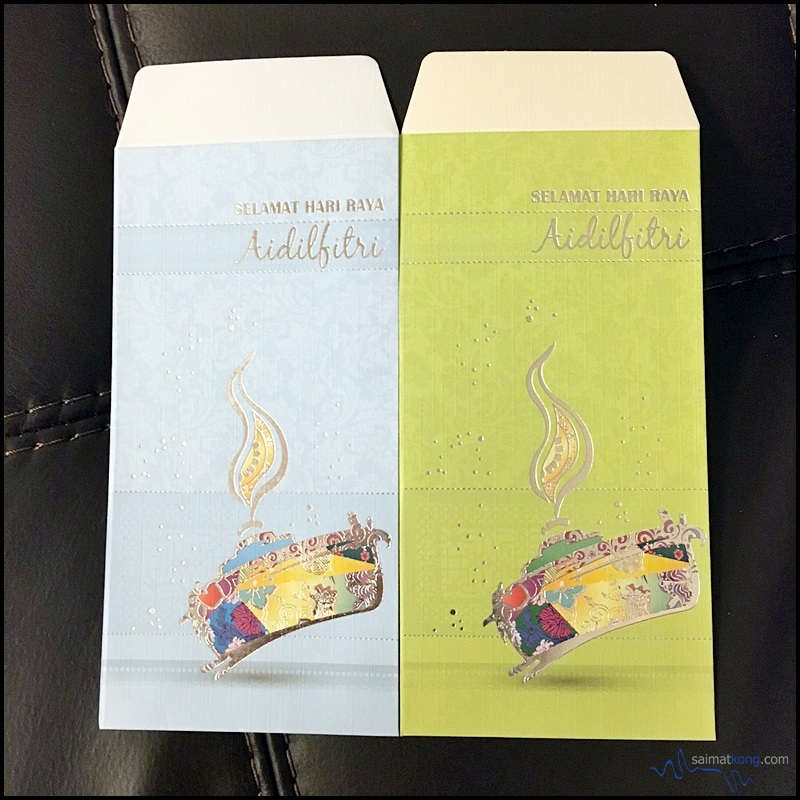 Sampul Duit Raya from The Weld.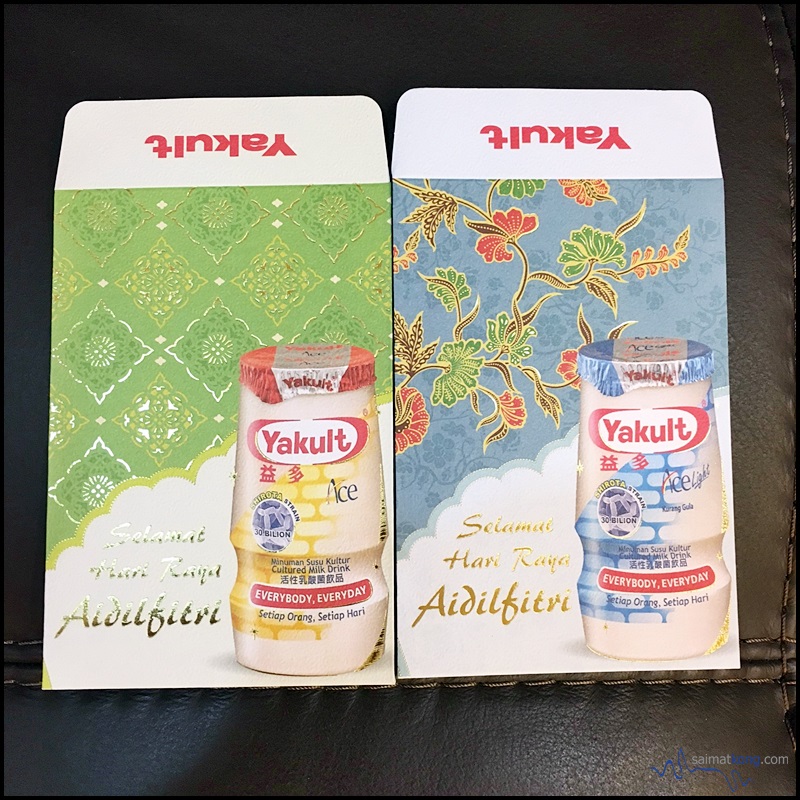 The Sampul Duit Raya from Yakult consists of 2-pcs design featuring batik background with both the original and less-sweet version of Yakult drink. I figure Yakult is in a way reminding us to drink Yakult to improve our digestion after continuos feasting during the Hari Raya period 😂
Hope you like the collection of Raya Packets featured here!
Here's wishing all my Muslim readers & friends a blessed Hari Raya Aildilfiti. May this joyous occasion bring you and your family good health, good fortune and a peace of mind. For those who 'Balik Kampung', please be safe on the road.
Selamat Hari Raya Aidilfitri, Maaf Zahir Dan Batin & Happy Holidays from Saimatkong!
—
You can subscribe to
my blog, follow me on Facebook, follow Instagram, follow Twitter and Youtube for more updates!
—
Comments
comments