Time flies! It has been about a decade since the first iPhone was launched in 2007. The very first iPhone that I owned was iPhone 3GS with quite limited features but great enough to be the "IN" smartphone then. So on 14th October, the wait is finally over as Apple iPhone 7 was officially launched in Malaysia!!!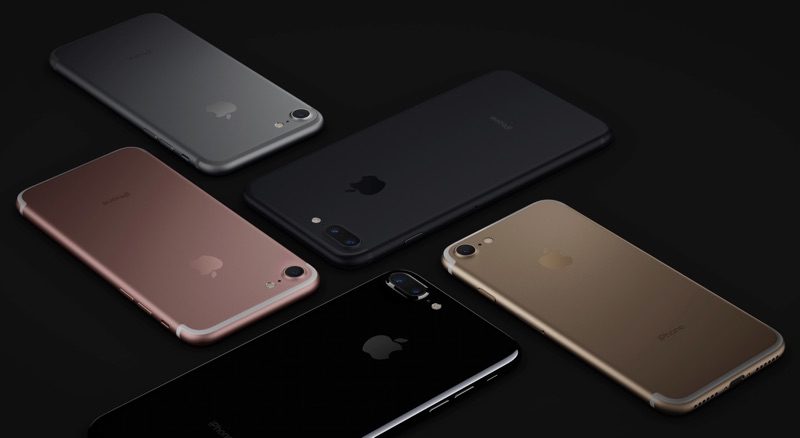 In short, iPhone 7 features new colors (black & jet black), safer in water and not forgetting Nintendo game for your entertainment needs.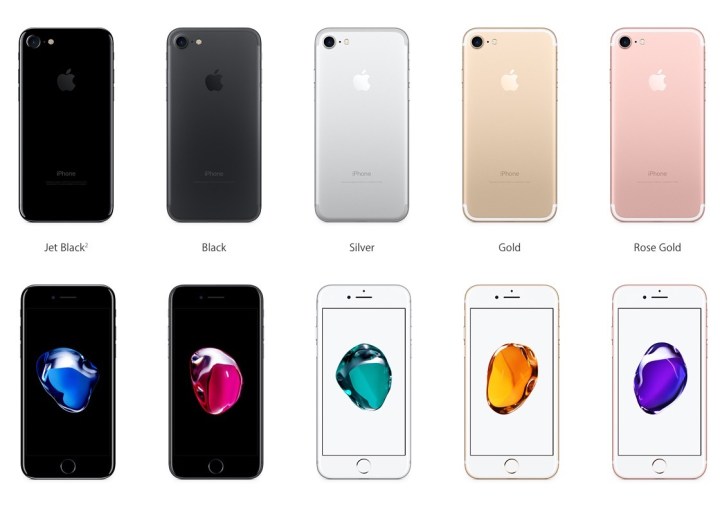 Honestly, I can't really tell the difference between the iPhone 6 series and iPhone 7/ 7 Plus as from the front outlook, it looks identical. Two new colours were released – Black and Jet Black.
Anyway, here's some of the cool and interesting features of the new iPhone 7:-
1) Improved Retina HD display
Using LCD Retina display with a resolution of 750 x 1334 and a pixel density of 326ppi, the iPhone 7 is supposed to be brighter with more vibrant tones.
2) Stereo sound
Both the iPhone 7 and 7 Plus feature stereo sound that utilises the earpiece and the down-firing speaker. I would say this new addition is great especially when you're playing videos.
3) 12MP rear-facing camera with Optical Image Stabilisation & 7MP front-facing FaceTime camera
Comes with a 12MP camera with a faster f/1.8 lens for better low light performance. For steadier shots, it has Optical Image Stabilisation which was previously only available for the Plus models. Another plus point is, the iPhone 7 has a 7MP front camera for selfie shots.
4) Superb fast A10 fusion chip
The iPhone 7 is equipped with the quad-core A10 fusion chip which delivers 3x faster performance than the iPhone 6.
5) Better storage options
With the removal of 16GB storage option, iPhone 7 model will finally start at 32GB of storage while the mid- and upper-tier models come with 128GB and 256GB of storage, respectively.
6) New colours
Apple introduced two new colors for iPhone 7 models – Matte Black & Jet Black while keeping the rose gold, gold and the silver colours. I suppose most people will be choosing either the Matte Black or Jet Black colour because these two colours will in a way make you feel like you have a brand new device. However, do take note that the jet black iPhone 7 isn't available in a 32GB configuration.
7) Splash and water resistance (IP67)
When it comes to the iPhone 7 water-resistance feature, it can handle certain situations but it's not waterproof. The new iPhone 7 and iPhone 7 Plus also include IP67 dust and water resistant rating. However, do keep in mind that Apple's warranty does not cover water damage. So you might want to think twice before letting your iPhone 7 swim in the pool of water.
Overall, I think iPhone 7 has got some cool features which I like including water resistant, improved rear-facing and front camera & not forgetting my childhood Nintendo game 🙂 And most importantly, its the feel good factor and experience of using iPhone that counts! And that's the very reason why so many people love Apple (including myself)!
Are you tempted to own an iPhone 7 already?
You can purchase here with 0% installment up to 12 months as low as RM308.25 per month for an iPhone 7 (128GB)
Below are the price of iPhone 7 and iPhone 7 Plus in Malaysia :-
iPhone 7
• 32GB : RM3,199
• 128GB : RM3,699
• 256GB : RM4,199
iPhone 7 Plus
• 32GB : RM3,799
• 128GB : RM4,299
• 256GB : RM4,799
—
You can subscribe to
my blog, follow me on Facebook, follow Instagram, follow Twitter and Youtube for more updates!
—
Comments
comments