I've always loved gadgets and when I got an opportunity to review the new Huawei G8, I obviously say, "YES!" I'm quite impressed with this phone so far after trying it out for about two weeks.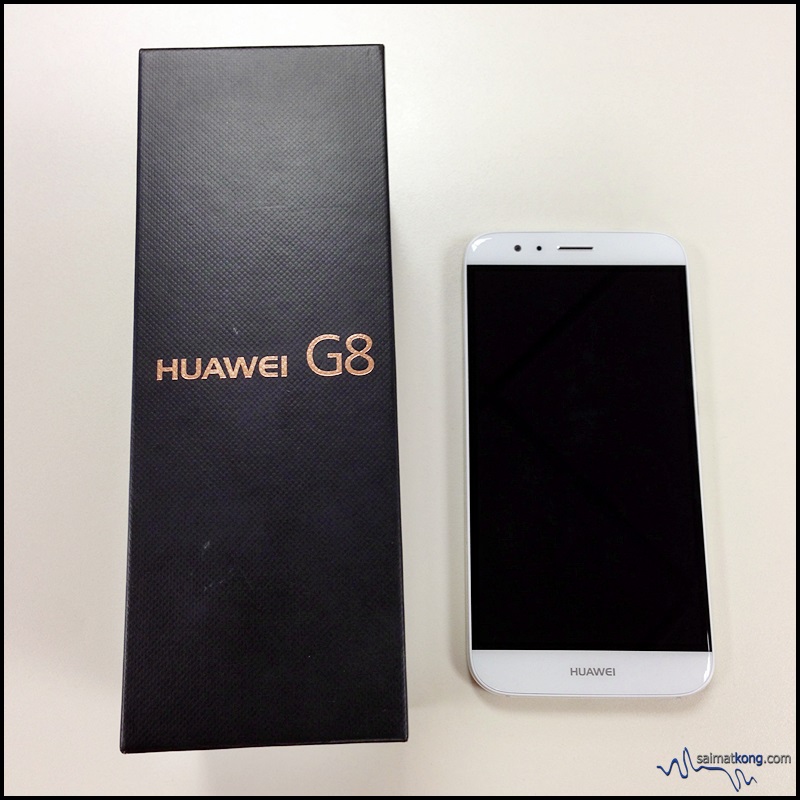 Ta-dah….showing you the new Huawei G8!
Here's my review of the new Huawei G8:-
★Camera★
The camera is possibly the best part of Huawei G8. The G8 comes with a rear camera of 13-megapixels, f/2.0, 28mm, autofocus, OIS and dual-LED (dual tone) flash.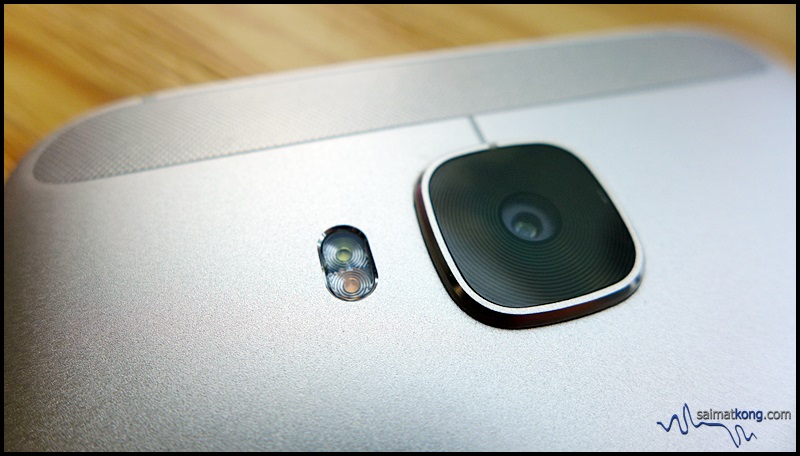 Loving the 28mm lens coz I can take nice and clear wide angle view photos with it. Overall, the photos that I've taken with the G8 have accurate colors.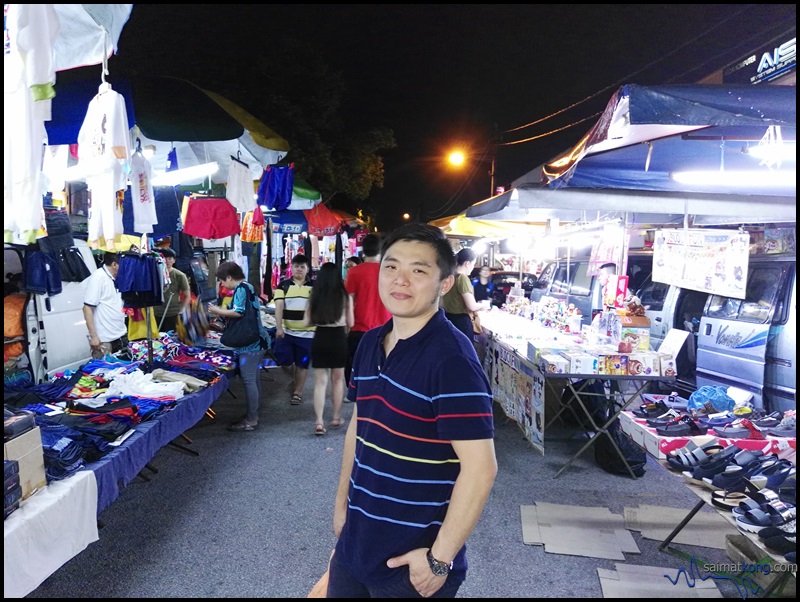 The dual LED flash feature comes handy when capturing images in dim environments or at night.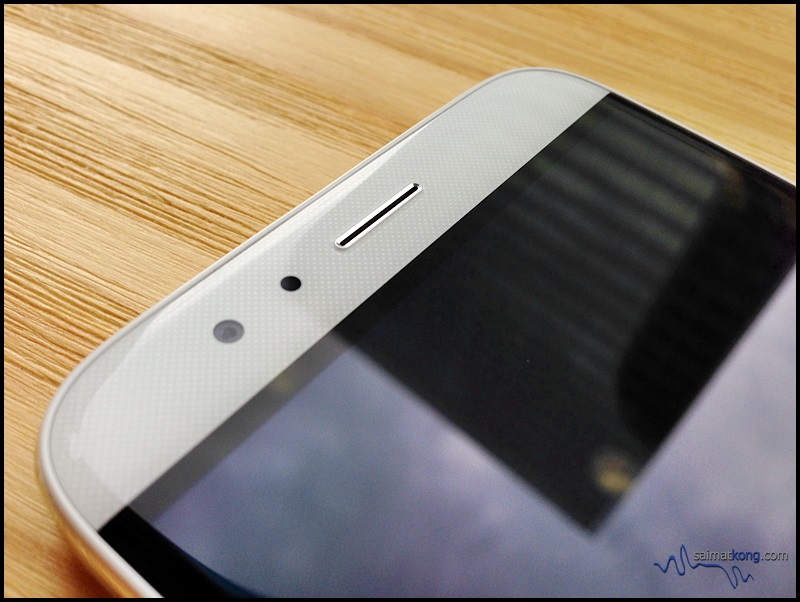 The front-facing camera which has a resolution of 5 MP is perfect for selfies and also HD video recording.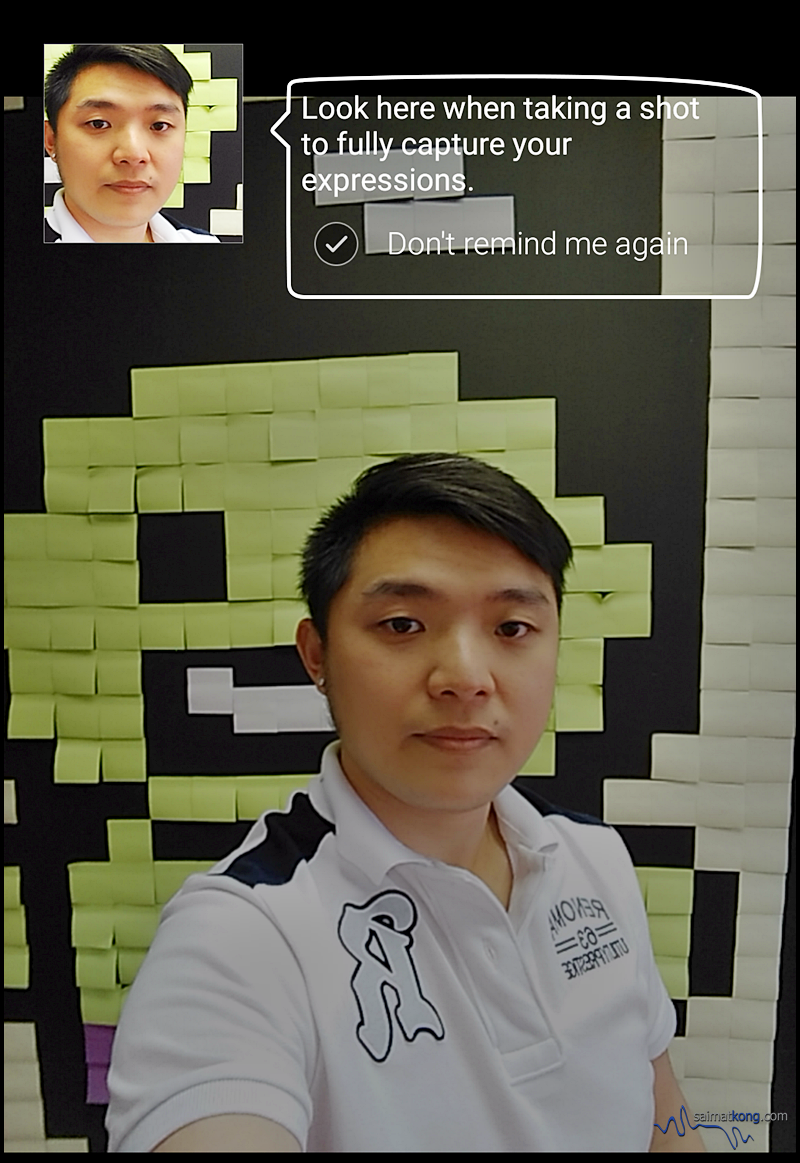 Now you can take beautiful selfies with the G8's beauty filter which allow users to enhance images with various makeup styles and also preview the effects in real time with a single touch. How cool is that?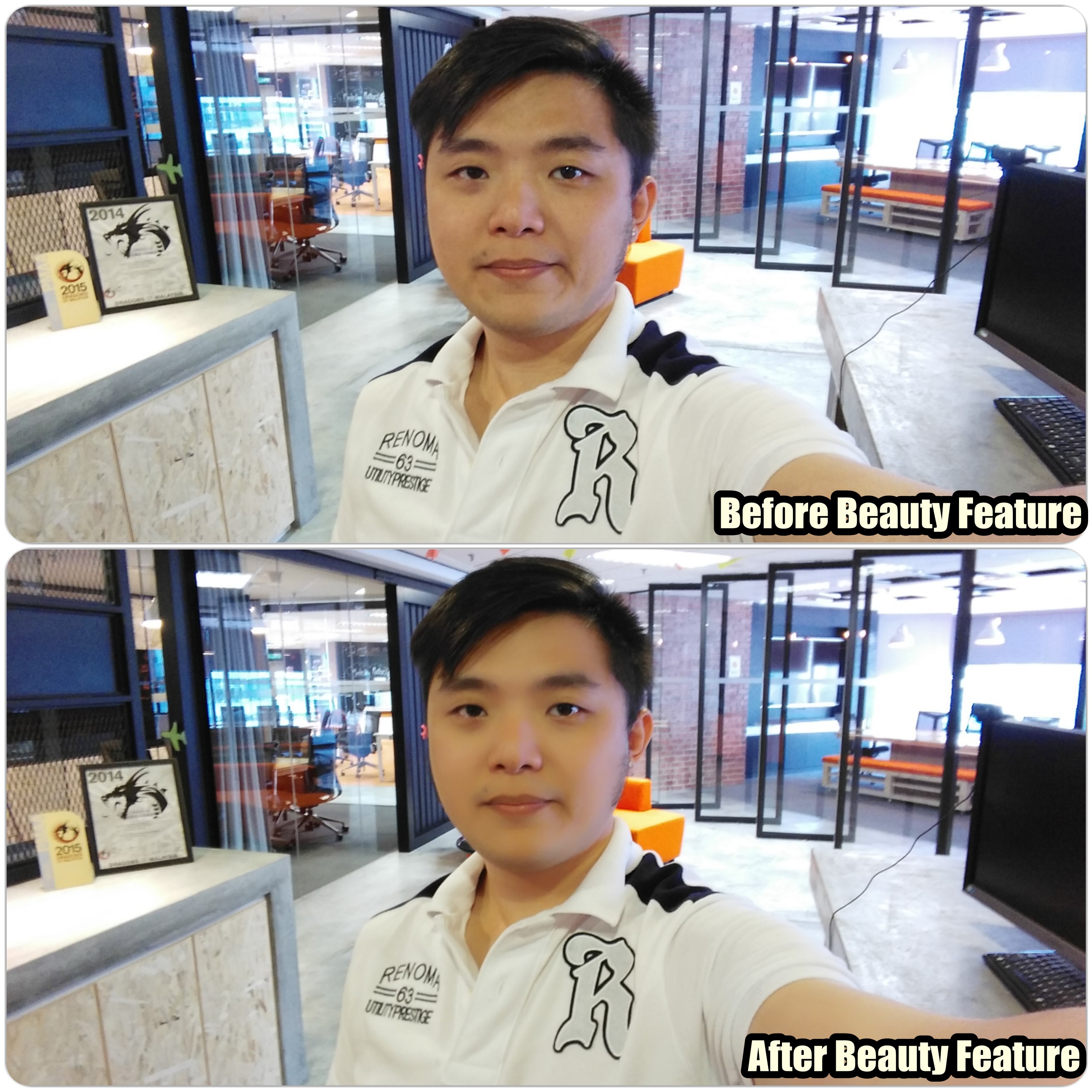 The G8's beauty mode delivers a natural effect and there's a range of advanced beautifying functions such as skimming, face tone adjustment (smoothing, whitening) and eye enhancing which I reckon is perfect for user who loves to take selfie 🙂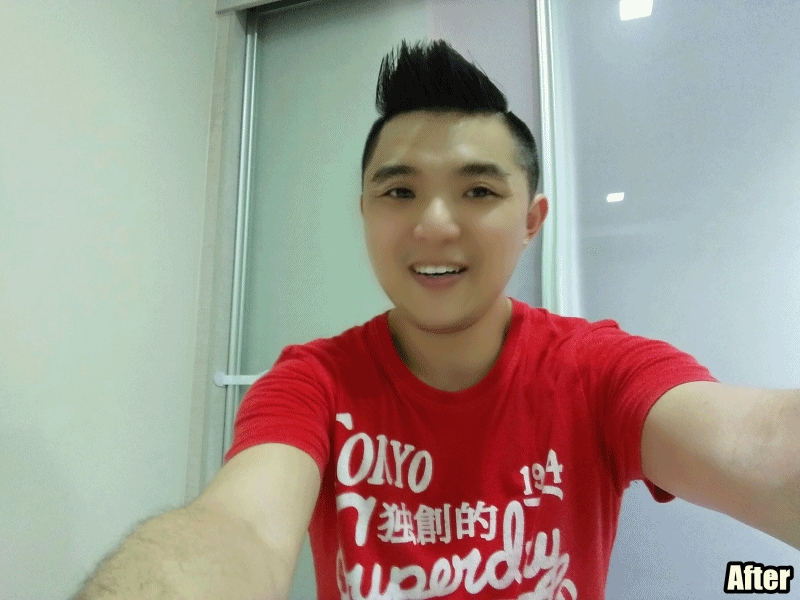 I used to hate taking selfie coz I had to take like multiple shots for a nice selfie but now with this cool beauty app, I just need to capture once and I get a perfect selfie shot! So simple!!!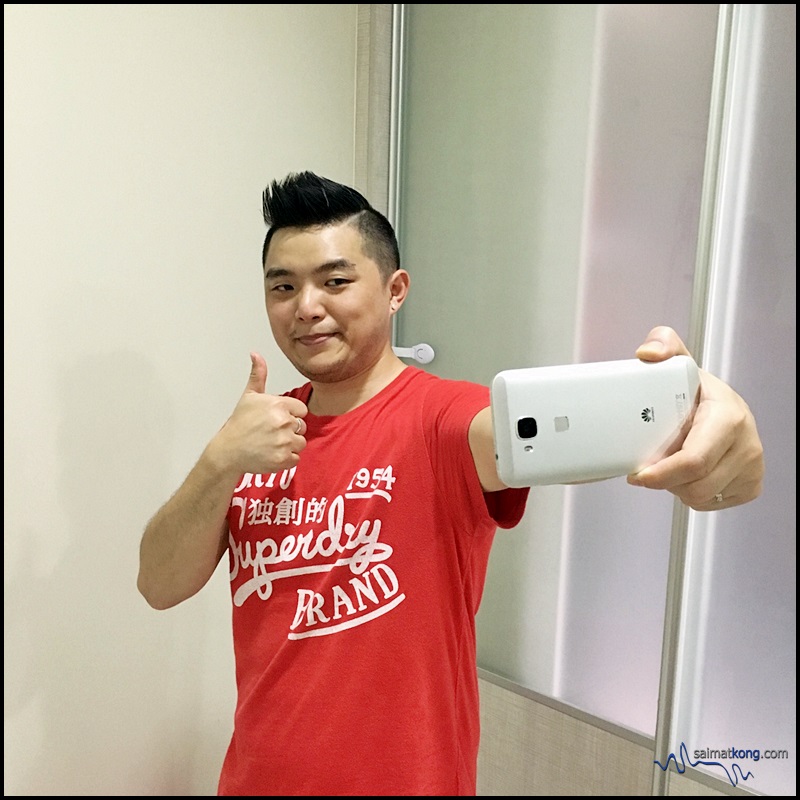 Another camera mode or filter that I liked best has got to be the Good Food feature which enables me to shot close-up and nice Instagram-worthy food shots to be uploaded to my social media 🙂
Some of the sample shots taken using the Good Food mode:-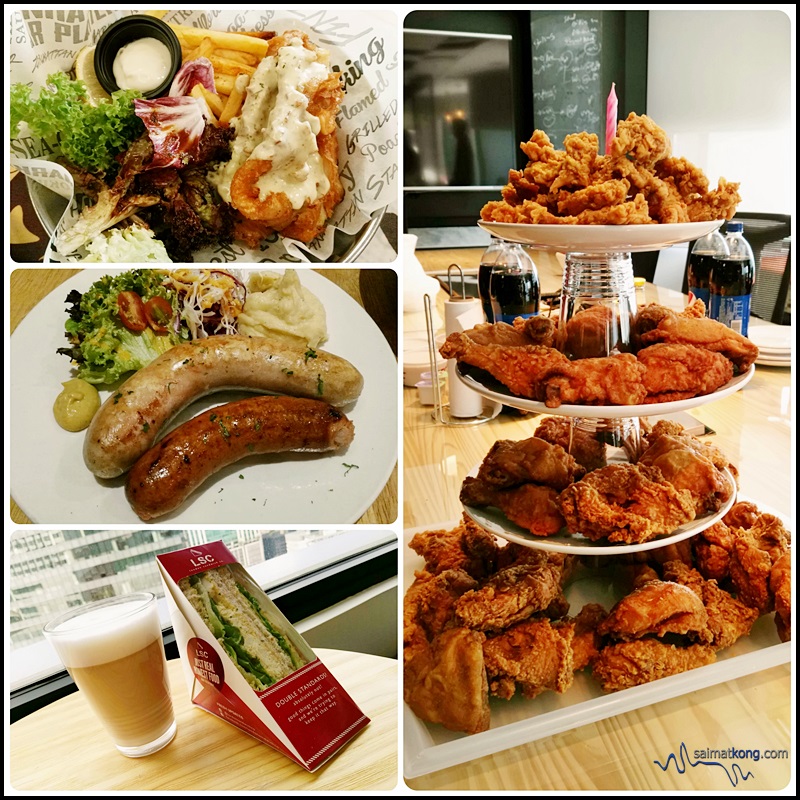 ★Fingerprint (Security)★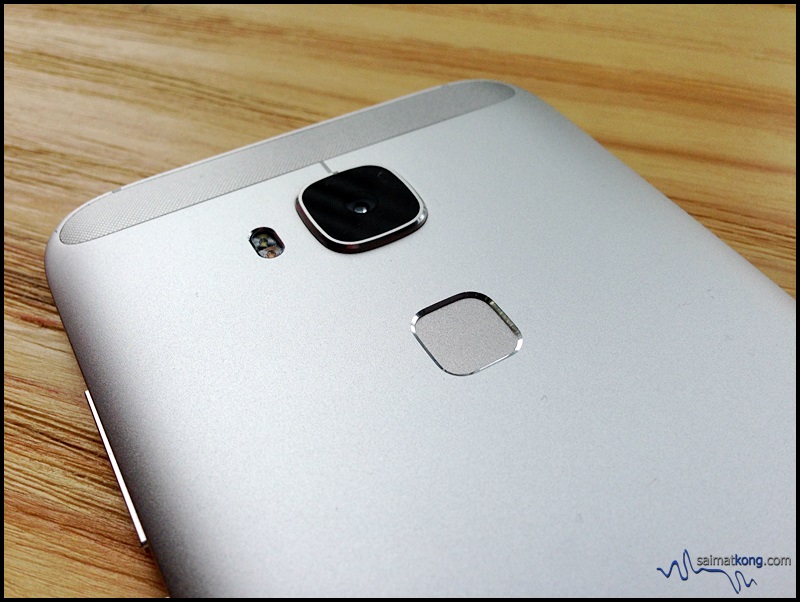 One of the cool features of the Huawei G8 is the fingerprint sensor at the back of the handset, just below the rear camera module. The fingerprint technology not only provides security but it's also highly efficient and reliable coz scanning my fingerprint only takes about 0.5 seconds.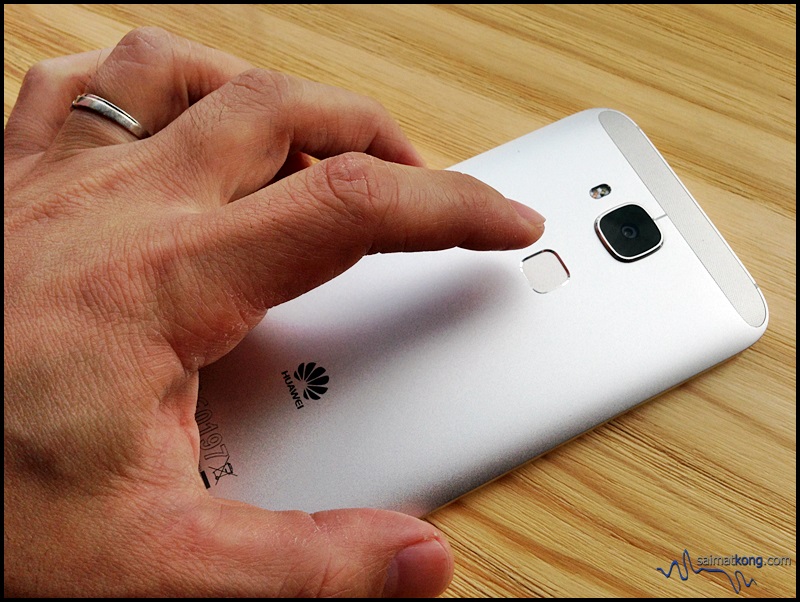 Another unique feature of Huawei G8 is that once unlocked, the fingerprint sensor can be used as a touch panel. Users can use it to take photos, answer calls, switch off the alarm, slide up to show the recent apps and slide down to display the notification centre with a single gesture.
★Motion Control★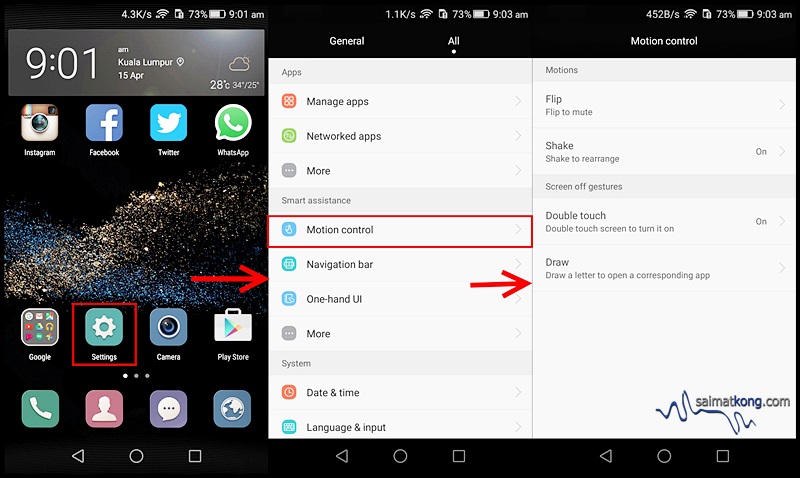 On top of that, the G8 comes with Motion Control feature which allow users to conveniently access their smartphone. The motion feature allows you to flip to mute, pickup and reduce call volume, double touch to turn on. Cool part is, you can draw 4 different letters to launch an app e.g. draw a C to launch the camera, draw an E to open the web browser, draw M to launch the Music and W to launch the weather app.
★Outlook & Design★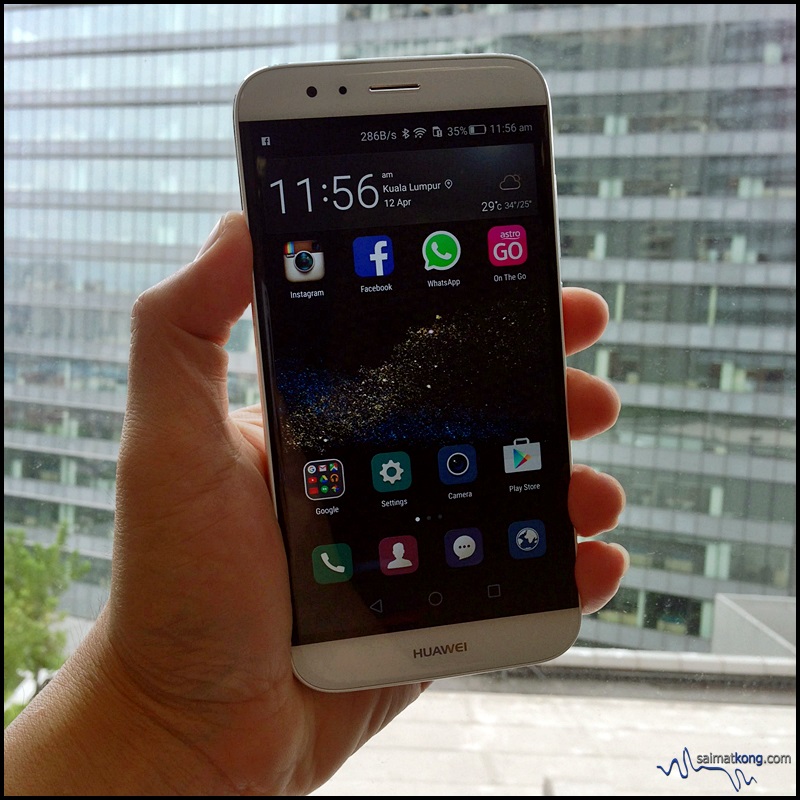 In terms of look, the Huawei G8 feels premium with a full metal body (Huawei claims 90% of the G8's body is made of metal and precisely engineered using nanometer molding) that feels solid in the hand. For a mid-range phone, I would say that the G8 certainly doesn't look like one 🙂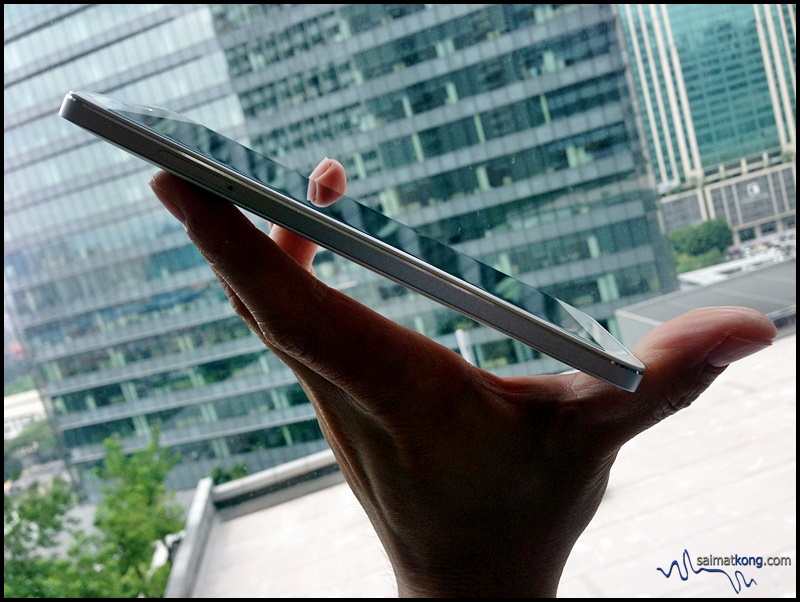 The aluminium finish on the sides and back is beautifully crafted. I don't really fancy sharp-cornered phones and I love that the G8 has rounded corners which look really easy on the eyes.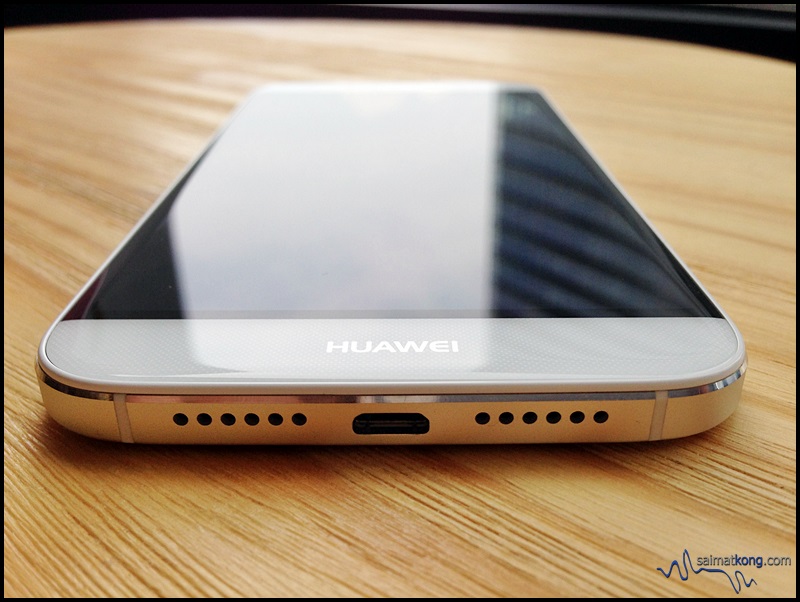 Swiping over the screen display, it feels good to touch the 2.5D glass that also creates 3D-like visual effects and helps to reduce scrapes and scratches.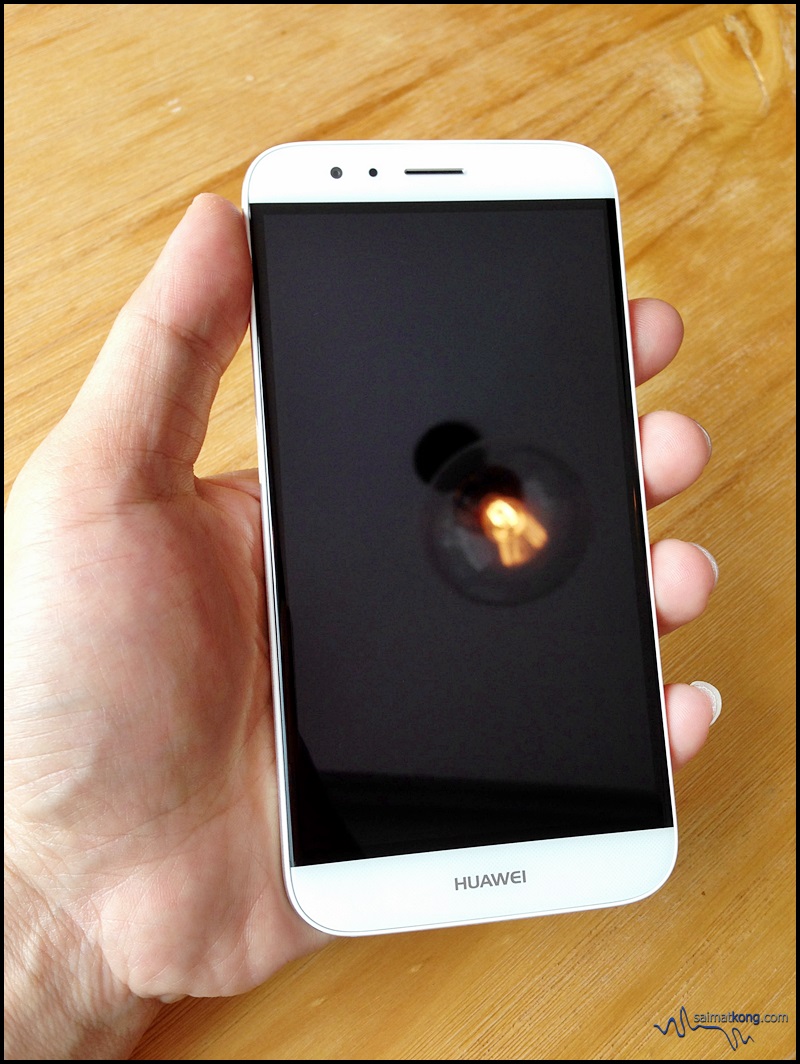 The G8 body measures 152.5 x 76.5 x 7.5mm and weighing only about 167g (including the battery).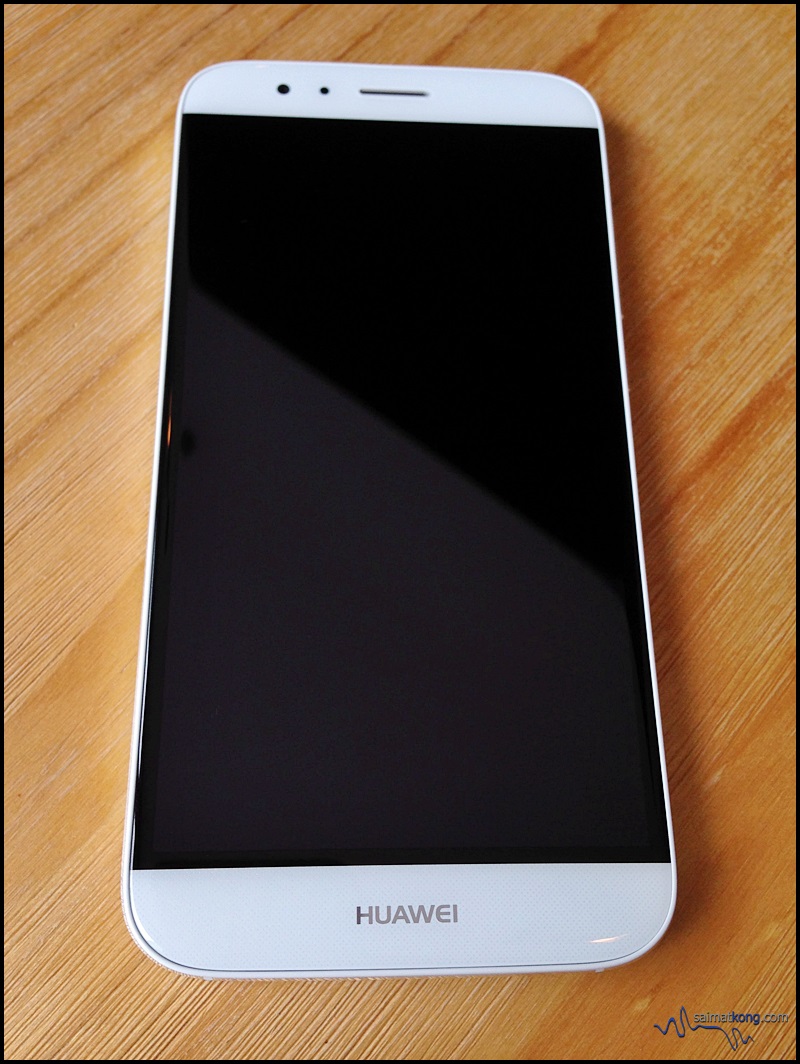 The 5.5″ screen display is just right for me and the display resolution of 1080 x 1920 (401ppi) is great coz this means images and videos will appear sharp and clear.
★Battery Life★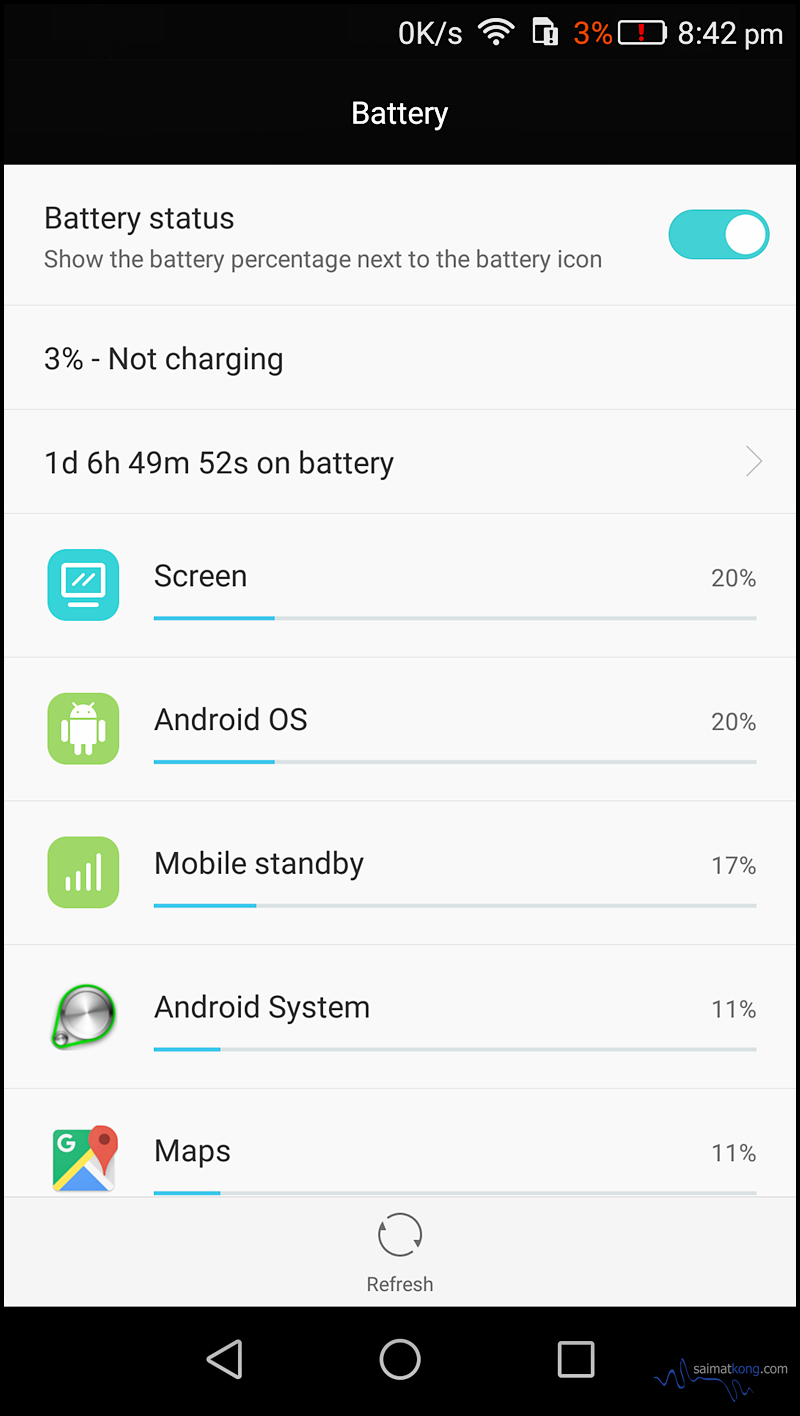 The Huawei G8 comes with a more powerful 3000mAh battery capacity which is great coz it can last me for one whole day and I don't have to carry my power banks around to charge my phone 🙂 Based on my usage experience, I can use the G8 for normal browsing, snapping photos, check emails and social media platforms for one whole day until I charge it at night before I sleep.
★Key Specs★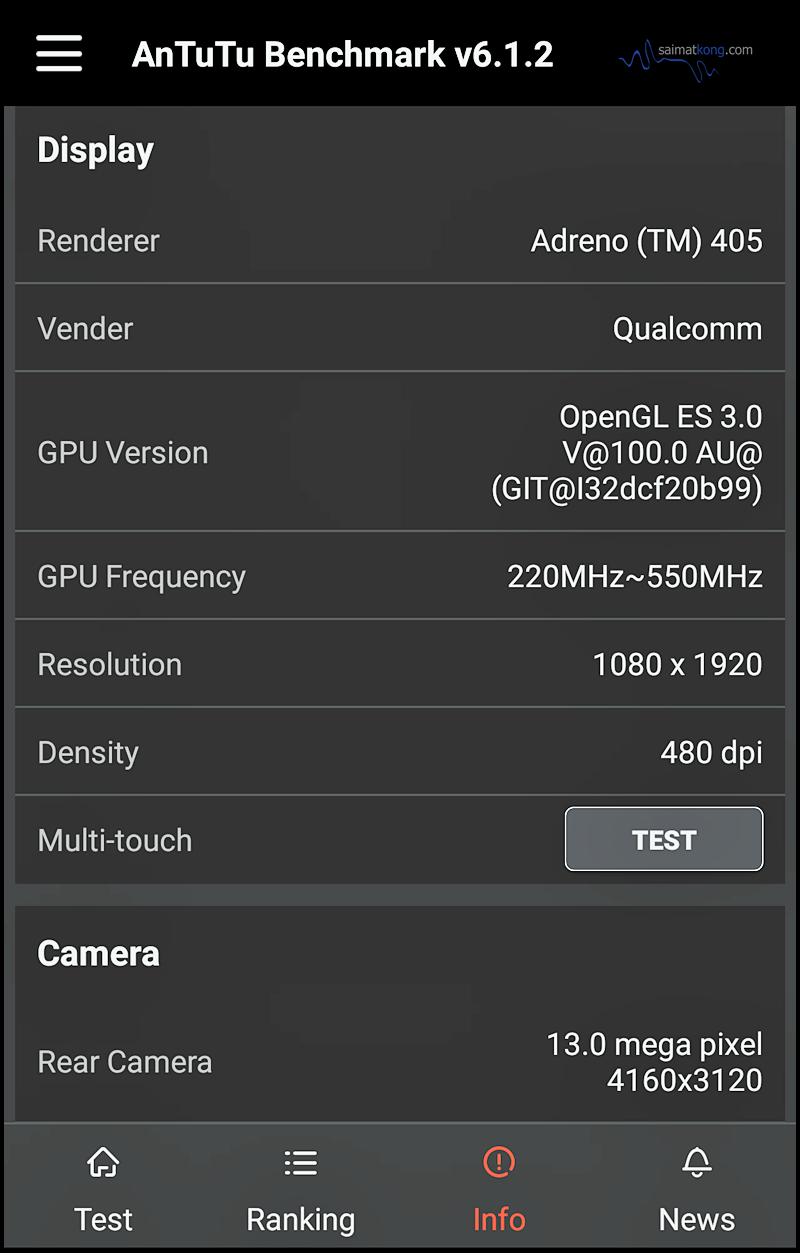 Screen Size: 5.5-inches
Screen Resolution: Full HD (1920×1080)
Weight: 167 grams
OS: Android 5.1 Lollipop
Rear Camera: 13-megapixel
Front Camera: 5-megapixel
Processor: 1.5GHz/1.2GHz octa-core Qualcomm Snapdragon 615
Memory: 3GB RAM
Storage: 32GB
4G LTE: Yes
Bonus Features: Dual SIM, fingerprint sensor
The new Huawei G8 smartphone is priced at RRP RM 1499 or you can purchase Huawei G8 online here.
For more information on the new Huawei G8, please check Huawei office website.
—
You can subscribe to
my blog, follow me on Facebook, follow Instagram, follow Twitter and Youtube for more updates!
—
Comments
comments