Wing Wah Noodle Shop (永華麵家) @ Wan Chai 灣仔
Other than egg tarts, Hong Kong is also famous for wonton noodles. Wonton noodles in Hong Kong is different because there's no 'alkaline' taste. There are many noodle shops all over Hong Kong. Mak's Noodles, Lau Sum Kee Noodles, Mak Man Kee Noodle Shop and Wing Wah Noodle Shop are some of the well-known noodle shops serving really good wonton noodle.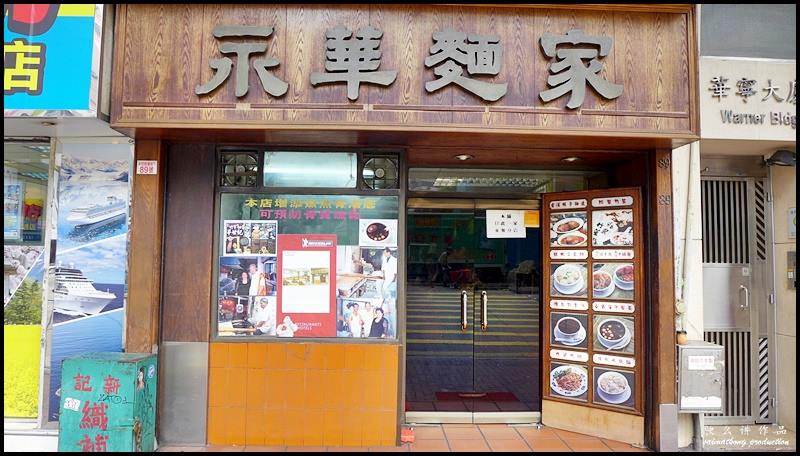 Wing Wah Noodle Shop 永華麵家 is a Michelin star noodle shop located a short distance away from Wan Chai MTR Station.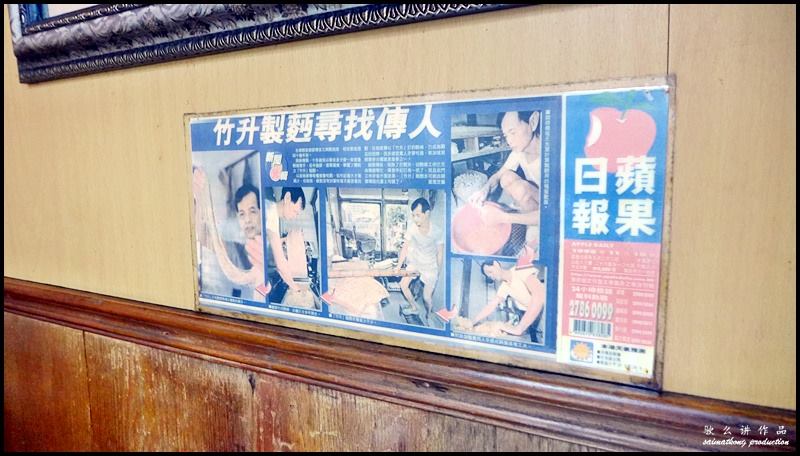 Newspaper clippings can be seen plastered on every wall.
The kitchen to prepare noodles is right at the entrance facing the cashier.
The menu was written in both Chinese and English. Besides a huge selection of noodles, they also serve a variety of traditional Chinese desserts (tong sui).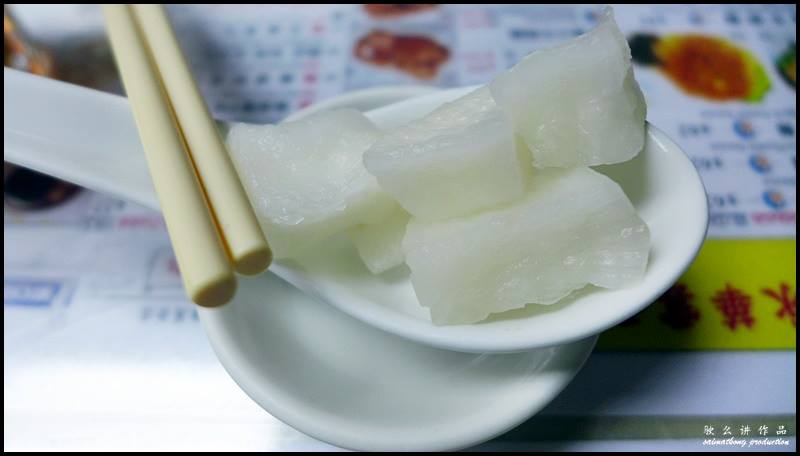 Pickles
The complimentary pickles are crunchy, juicy, sour and spicy. Refreshing and wakes you up when you bite into them.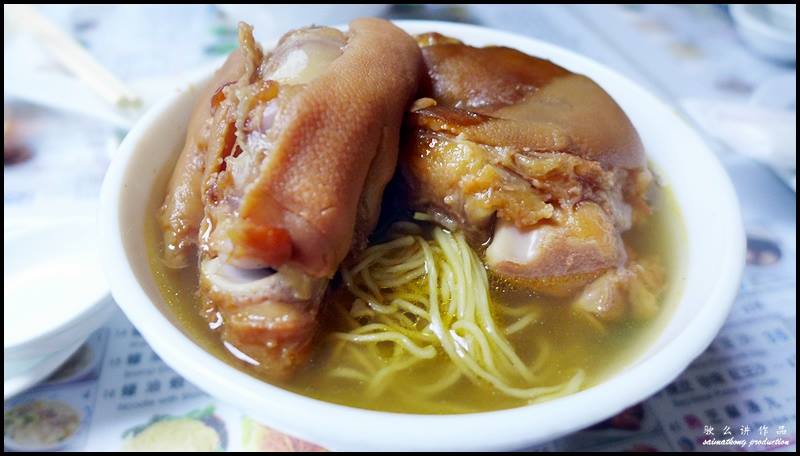 Braised Pig Knuckle Noodle 南乳猪手麵
The noodles which are made using the traditional method — by kneading with a long unwieldy bamboo, are springy and pleasantly firm. The pork knuckles are perfectly braised in nam yu (fermented beancurd) and soy sauce. They are flavorful, tender and have the right balance of meat and fats. Divine!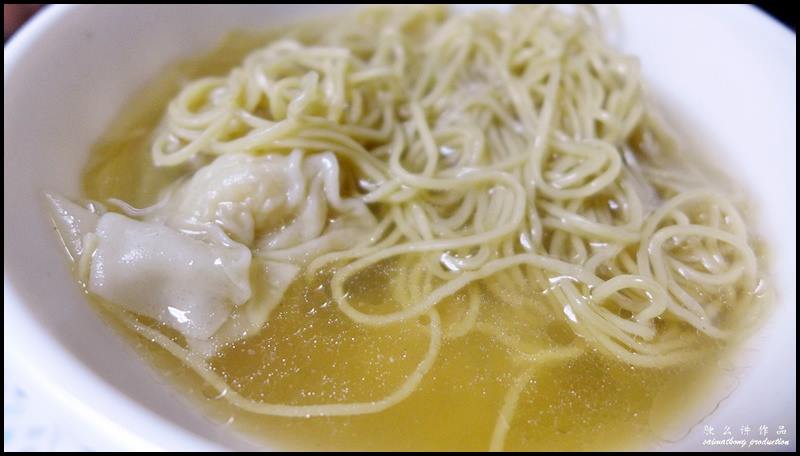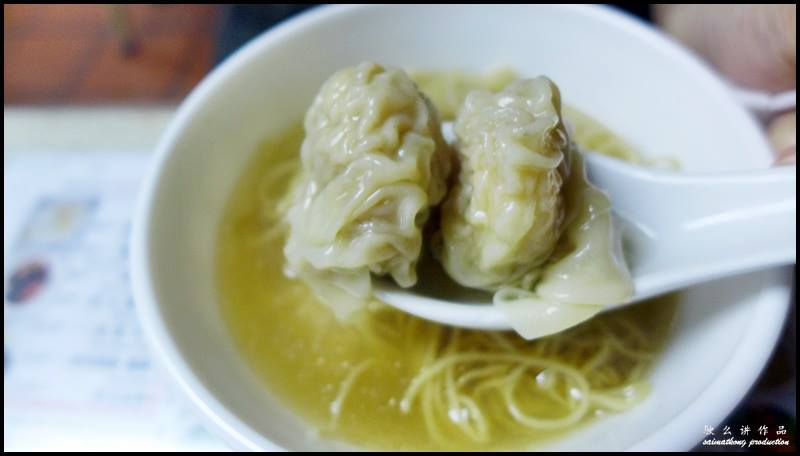 Shrimp Wonton Noodle (鮮蝦雲吞麵)
The sweet and delicious broth is made with shark bones that are supposedly good for our joints. The mini wontons stuffed with prawn and pork fillings are hidden underneath.
Red Bean Puree with Glutinous Rice Ball & Black Sesame 红豆沙芝麻丸
The red bean tong sui 红豆沙芝麻丸 have a very smooth consistency because it has soften up after long hours of boiling. Tangerine peels are added to make the red bean soup extra fragrant.
Verdict: The noodles here are absolutely delicious with a springy and 'Q' texture. Perhaps it's the noodle making technique which makes it taste real good. Definitely one of the best noodles I had in Hong Kong. Do save room for dessert as their desserts are worth trying.
You can check out the full Hong Kong & Macau Travel itinerary here!
We headed to Causeway Bay, a district famous for shopping located in Hong Kong Island. There are luxury shopping malls like Times Square, Hysan Place and Lee Gardens and departmental stores like SOGO. Causeway Bay is truly a shopping paradise. We basically spent the whole day indulging in retail therapy.
Wing Wah Noodle Shop (永華麵家)
Address : 89 Hennessy Road, Wan Chai, Hong Kong
灣仔軒尼詩道89號地下
Tel : +(852) 2527 7476
Opening Hours : Monday – Saturday 12pm – 5.00am; Sunday 12pm – 1.00am
Directions: Wan Chai MTR Station, Exit A2
—
Follow me on Facebook, Twitter, Instagram for more live updates!
Facebook : https://www.facebook.com/smartkong
Twitter : https://twitter.com/saimatkong
Instagram : http://instagram.com/saimatkong

Comments
comments