VCR Cafe is a great new addition to Jalan Galloway neighborhood in Pudu area.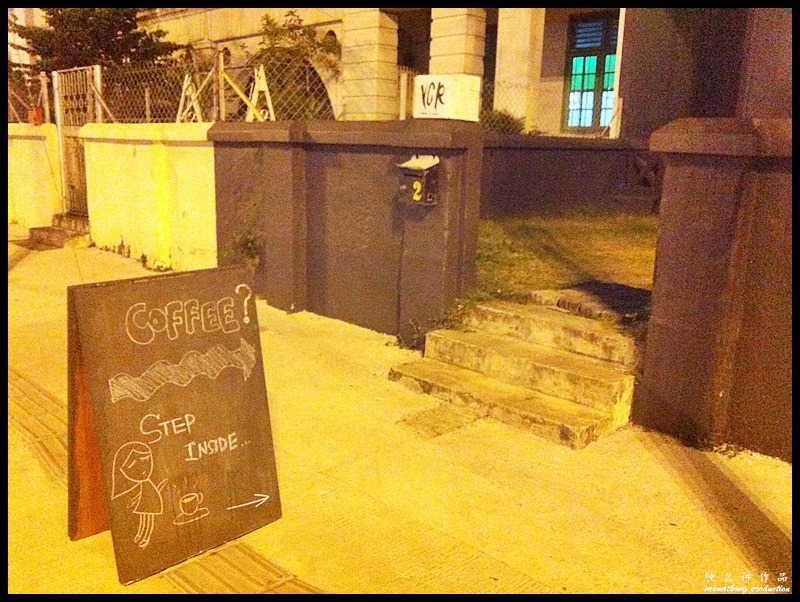 Completely unexpected location for a great cafe, VCR occupies a corner unit painted in dark grey hue and is located right behind the Swiss Garden Hotel & Residences at Pudu,KL.
This is one of the nicest coffee place I've been to; spacious and convivial setting.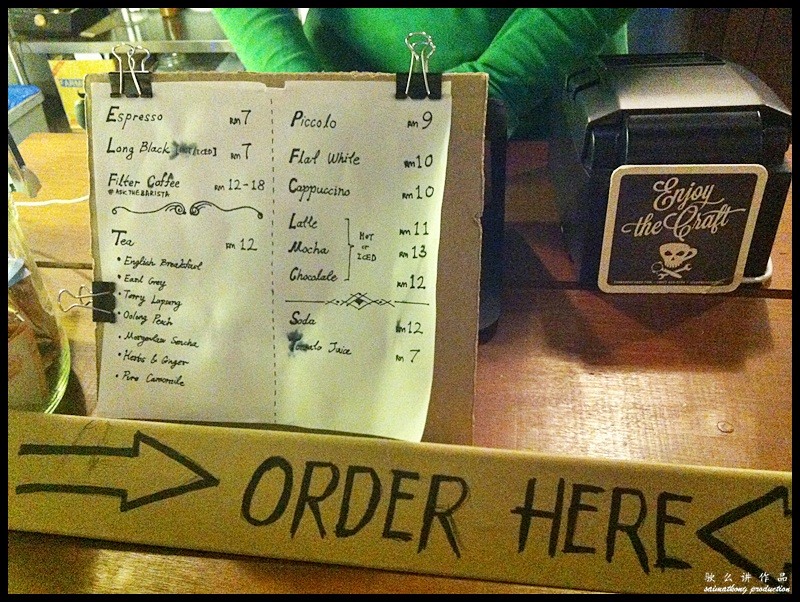 The menu is fairly simple with a selection of coffee, tea and soda drinks. Check out their display counter at the cashier for cakes to accompany your drinks.
Take a walk up the stairs and you will be in for a nice surprise. The tall glass window panels allows sufficient natural day light to shine in during daytime. Haven't try their coffee yet but I'm already in love with its interior design and comfortable atmosphere.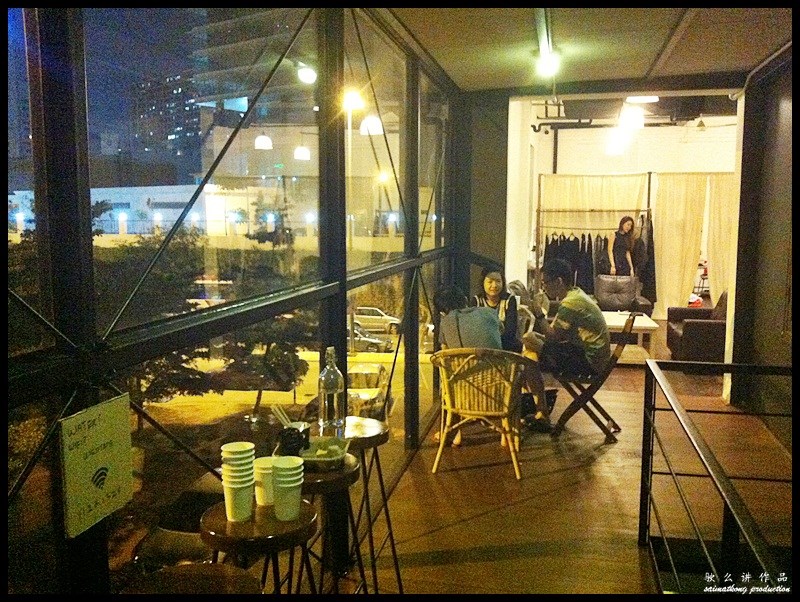 At VCR Cafe, I could spend hours flipping through magazines or books, admire the effortless interior design and enjoy a good coffee.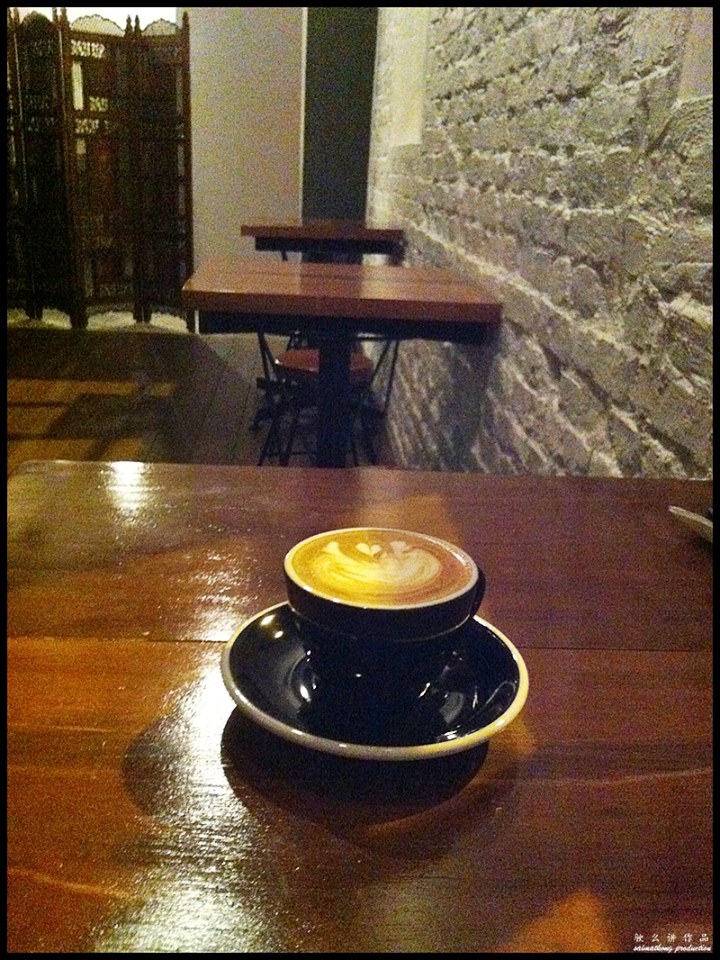 VCR Cafe is great for photo-taking. Just pick a seat, fine tune to the right angle and snap.
You can also take photo from upstairs.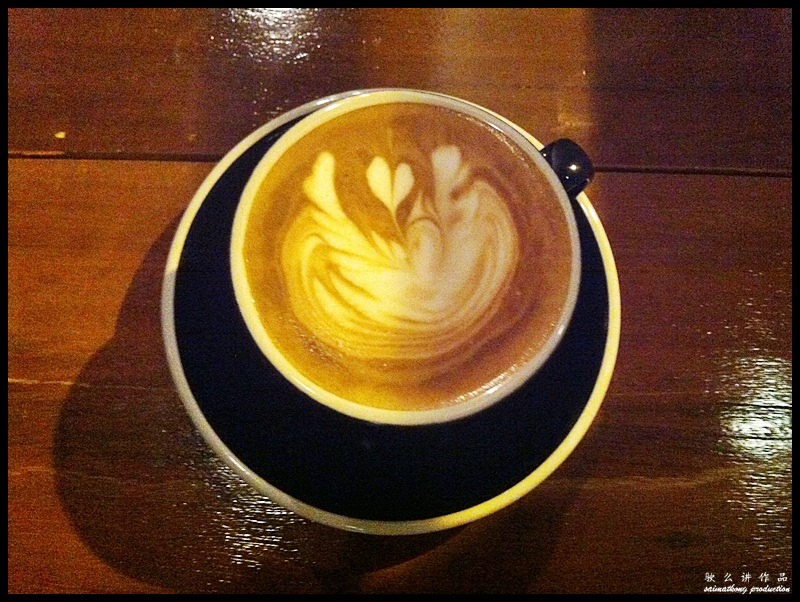 Flat White (RM10)
The flat white is deliciously smooth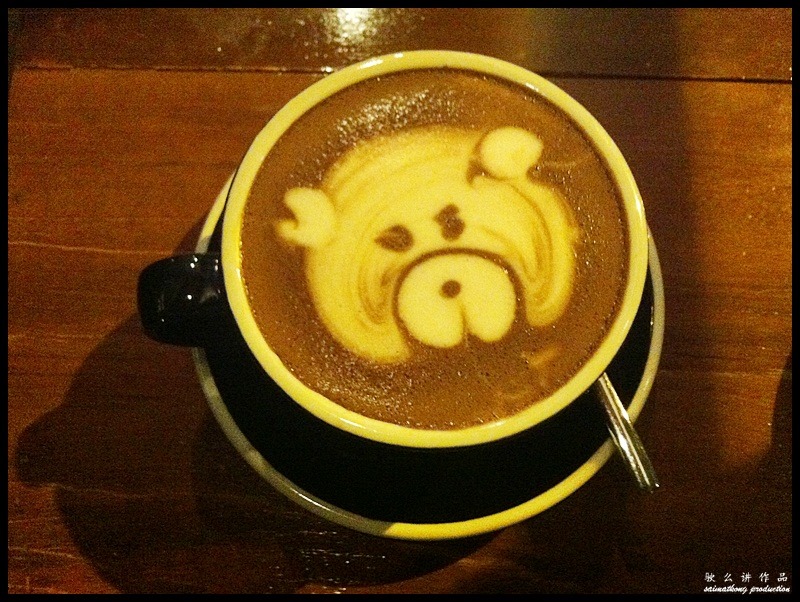 Mocha (RM13)
My cup of hot mocha is thick and rich flavored. I am pleased with how the coffee and chocolate flavor came through, without each flavor overpowering the other. What's also really nice is they draw a cute teddy on my mocha, so this cuppa deserve two thumbs up!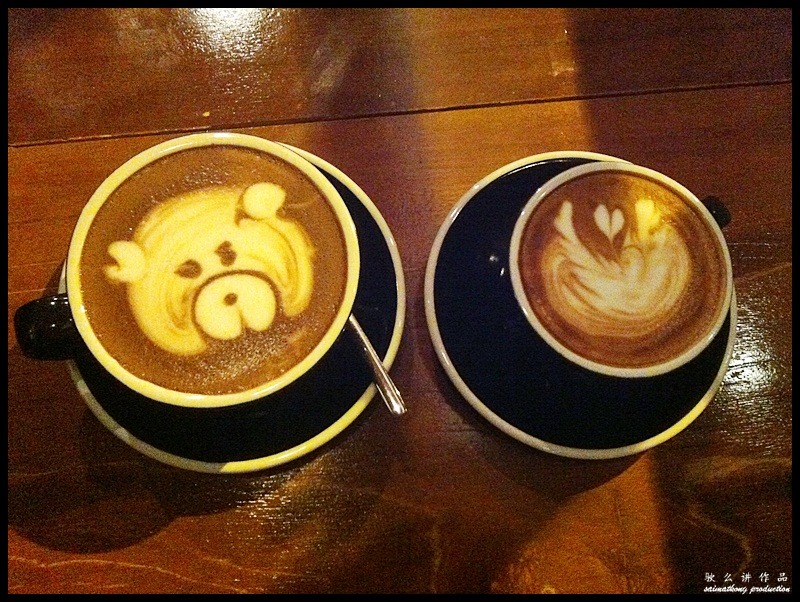 Verdict: If you are at KL or Pudu area, come by to check out VCR Cafe. VCR serves great coffee and of course comfortable atmosphere.
VCR Cafe @ Jalan Galloway,Pudu
Address: 2, Jalan Galloway, off Jalan Pudu
Opening Hours: 8am – 11pm (daily)
—
Follow me on Facebook, Twitter, Instagram for more live updates!
Facebook : https://www.facebook.com/smartkong
Twitter : https://twitter.com/saimatkong
Instagram : http://instagram.com/saimatkong

Comments
comments