Thomas Western @ Restoran Ong Lay, OUG
Nowadays, it's hard to find good and affordable western food. Thomas Western, as the name suggests, serves none other western food.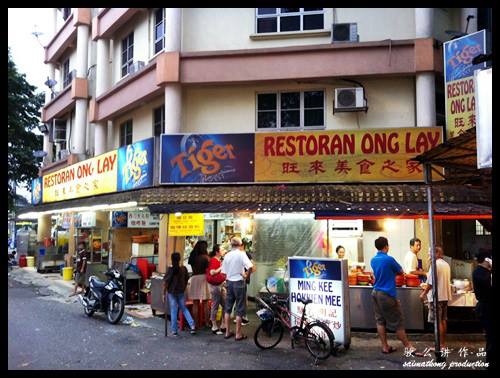 The stall is just right outside of Restoran Ong Lay and behind Public Bank at OUG. The cheapest is the chicken chop -opt for either deep fried or grilled which only cost RM9.00 and it comes with two sides; mixed vegetables and Thomas' very own version of mini potato balls with mushroom sauce.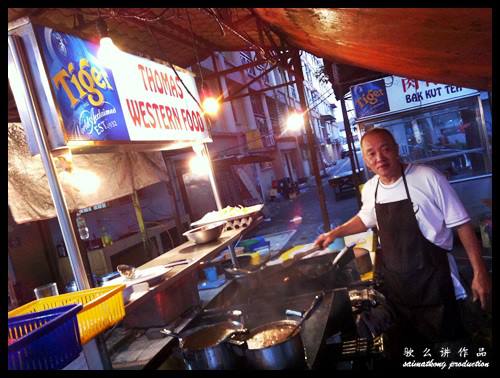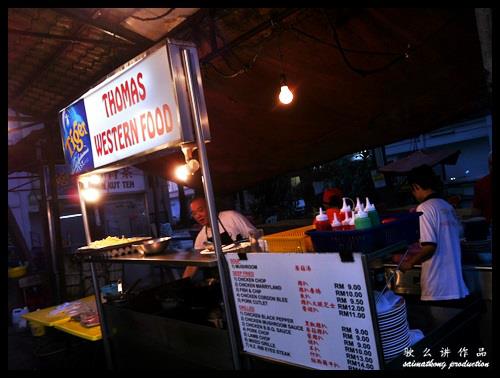 There are varieties of meat for you to choose from the menu – chicken, pork, beef, lamb or fish. There are two options for your western food- either deep fried or grilled. It's your call!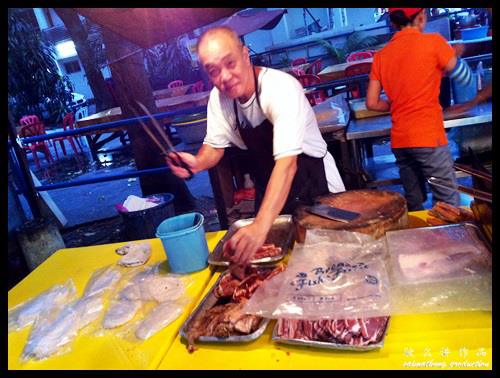 Thomas is the owner and chef of Thomas Western. He has few helpers helping him but he's definitely the main chef.
Mixed Grill RM14.00
I had a plate of mixed grill consisting of a normal sausage, chicken chop, lamb chop, pork chop and two sides; mixed vegetables and baked potatoes.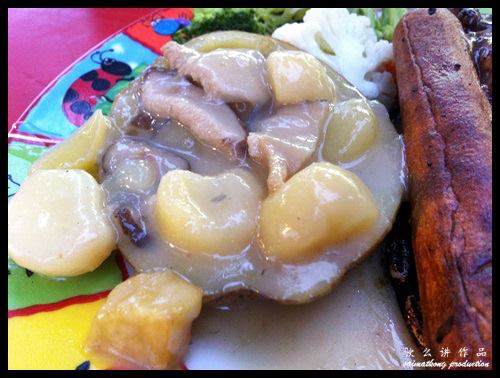 I personally heart the potato; the potato skin was filled with mini potato balls and topped with mushroom slices and sauce. It's definitely healthier than having French Fries. It's Thomas's own signature potato that you can't find it elsewhere!
Verdict: This is a good place to go for cheap and good western food.
Thomas Western @ Restoran Ong Lay, OUG
Address: Overseas Union Garden, Medan Hujan Rahmat, Taman Overseas Union,
58200 Kuala Lumpur.
Tel: 016-680 5616 (Thomas Wong)
—
Follow me on Facebook, Twitter, Instagram for more live updates!
Facebook : https://www.facebook.com/smartkong
Twitter : https://twitter.com/saimatkong
Instagram : http://instagram.com/saimatkong
Comments
comments