The Gastro Project @ Section 17, PJ
The Gastro Project is located at a secluded and quiet spot in Section 17, same row as Decanter restaurant. It occupied a corner lot that provides ample parking.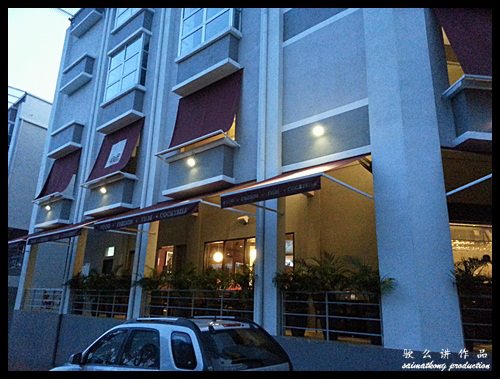 Just last Saturday, I visited Gastro Project for a birthday celebration with a group of friends. The ambience is great, with nice decor and yellow light lighting.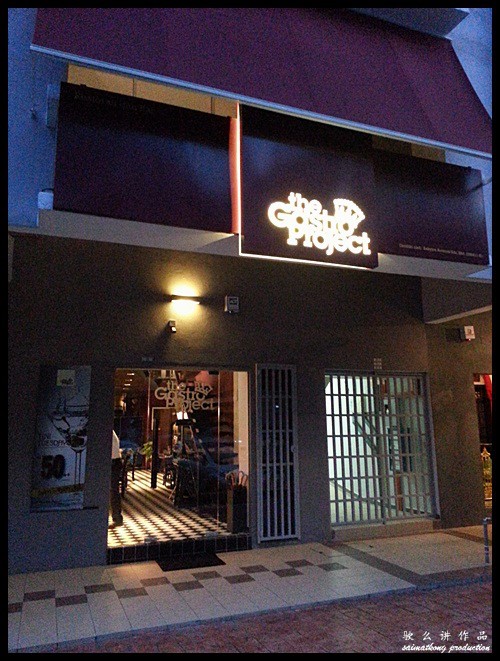 Once inside, you will come across posters of famous Hollywood stars including Jack Nicholson and Julia Roberts all over the walls.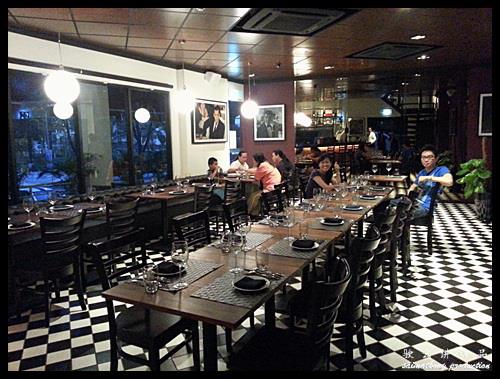 The menu at this Italian fusion restaurant includes pastas, pizzas, pies, burgers, salads and a few meat-centered dishes for meat-lovers.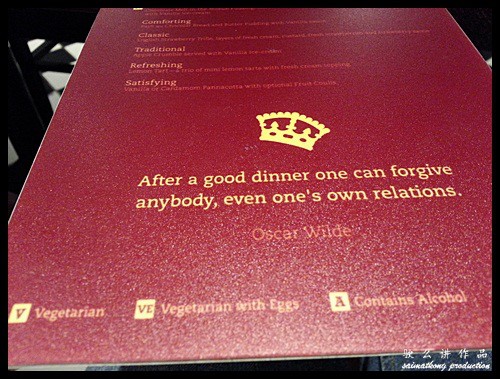 After a good dinner one can forgive anybody, even one's own relations. – Oscar Wilde
Crab Meat Aglio Olio
Wanted something light and simple and the server recommended this. This traditional Italian pasta dish is one of their signatures, mixed with chili, garlic and flakes of sweet crab meat. A simple dish but taste wonderful!
The group of friends ordered:
Meat Tortellini in a Cream Sauce
It's a meat stuffed pasta in homemade green garlic pesto sauce and pine-nuts. It's a really small portion meat stuffed pasta and the friend commented that he don't even know what meat stuffed in the pasta! Lolz.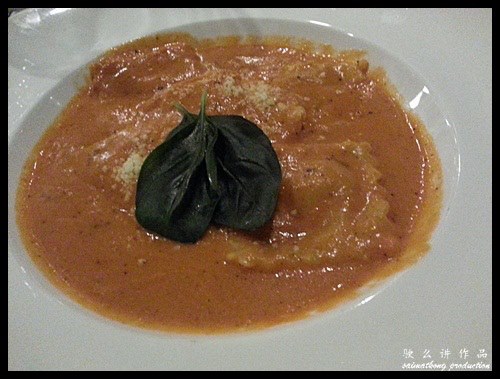 Pumpkin Raviolli in a Light Tomato Sauce
It's a pumpkin filled pockets, sauteed in a classic tomato base and topped with parmesan. The portion is rather small too!
The TGP Burger
It's the own lamb patty, grilled to perfection and served on a bed of rocket leaves with tomato chutney, in a cibatta bread, with a side of potato wedges.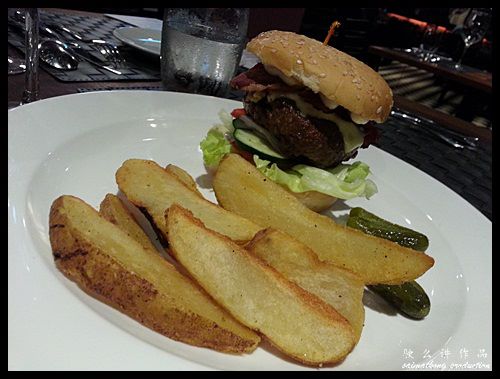 Classic Cheese Burger
It's a juicy home made beef patty with all the trimming; cheese, pickles and salad, and a side of potato wedges.
Verdict: Food was ok and ambience's great but the prices are a bit steep for the portion sizes (just nice for small eaters)
Happy Birthday to the April Babies! Soon King and Weng Yan!
The Gastro Project @ Section 17, PJ
Address: Jalan 17/56, Seksyen 17, PJ
Tel: 03-7931 6465
Opening Hours: Tue-Thu : 11am-11pm; Fri-Sun : 11am-12midnight
Website: https://www.facebook.com/TheGastroProject
—
Follow me on Facebook, Twitter, Instagram for more live updates!
Facebook : https://www.facebook.com/smartkong
Twitter : https://twitter.com/saimatkong
Instagram : http://instagram.com/saimatkong

Comments
comments