If you've been following my blog, you should have known by now that I'm a coffee lover. One of my favorite go-to brands for a quick caffeine fix is Delica. Having tried all their available flavors already, my top favorite are Rich and Mocha Peppermint that gives a nice cooling sensation. So which is your favorite Delica?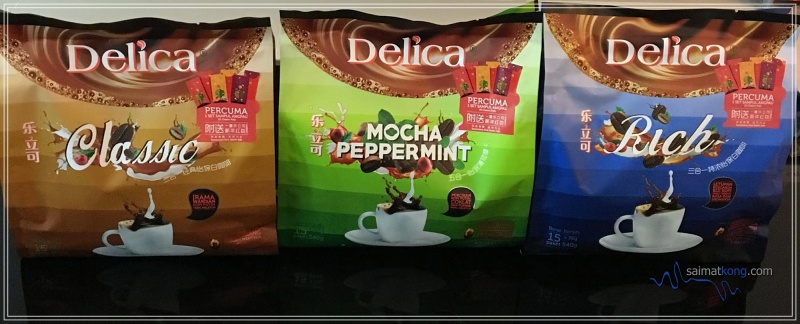 Ta-dah:! I've got three flavors: Classic, Mocha Peppermint & Rich; what's your colour?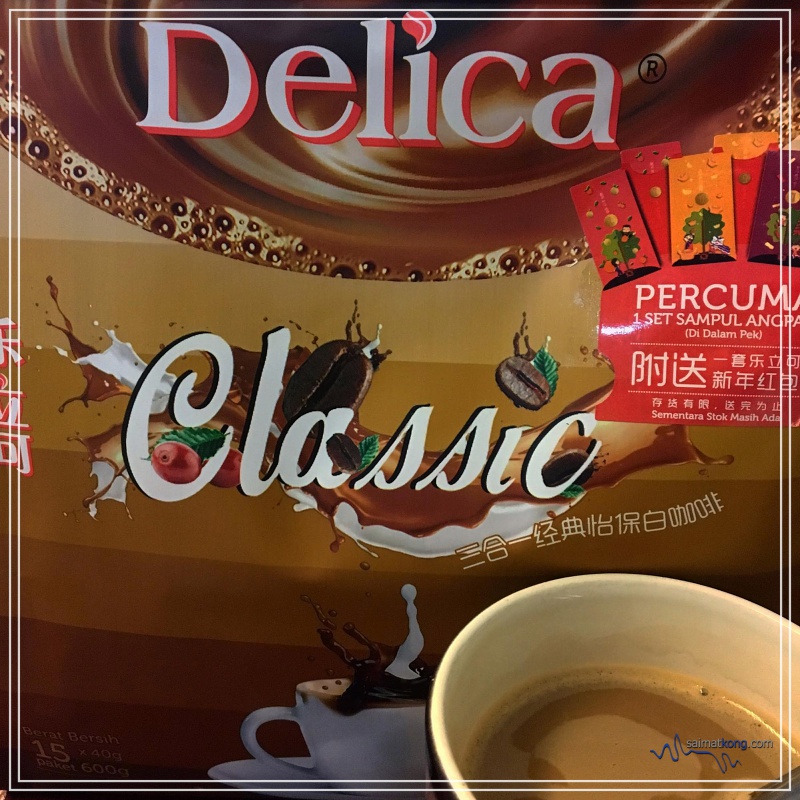 Such a nice start for the day with a cuppa Delica Classic Coffee.
So Delica fans out there: do you noticed that now Classic, Mocha Peppermint and Rich flavor has got a brand new look? Spotting the same brown, green and blue colour packaging, the new packaging design is as striking and outstanding; I figure you can hardly miss them when you're looking for coffee on the supermarket shelves.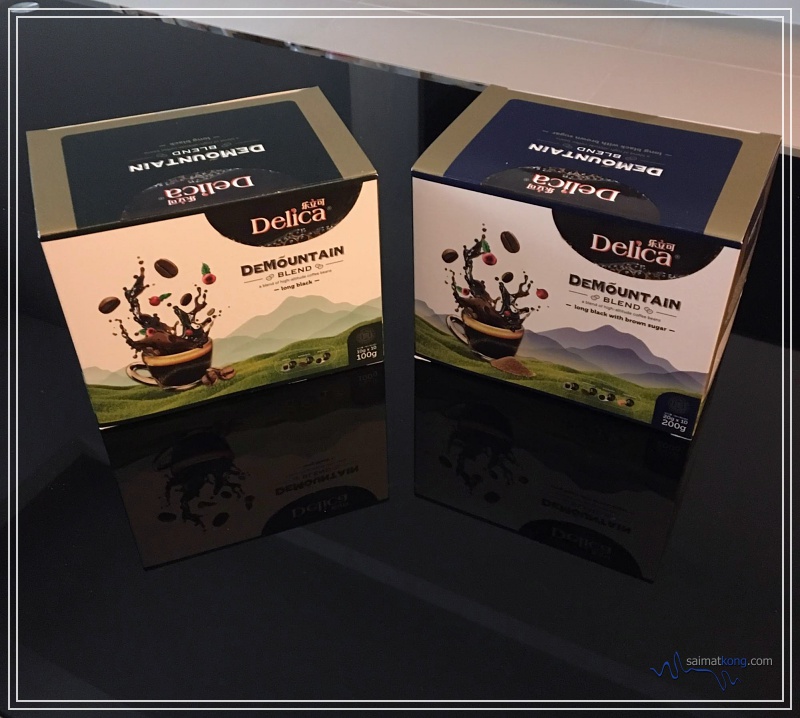 Here comes the best part: Delica has recently launched a new coffee : DeMountain Long Black made using 100% Arabica Coffee Beans. It's available in two flavors: Long Black without any sugar and Long Black with brown sugar.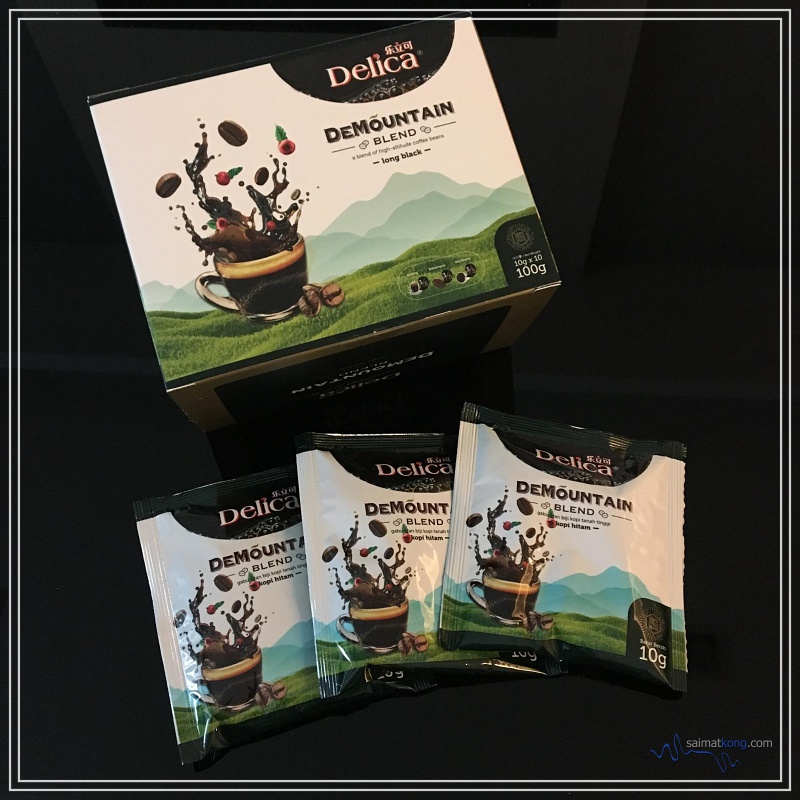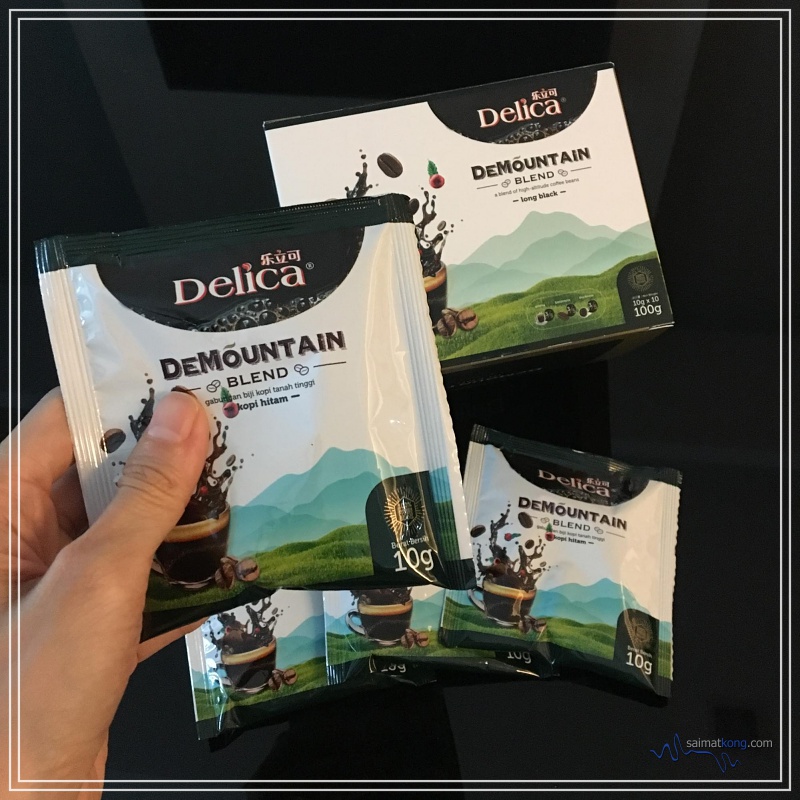 If you like strong flavored coffee, then this DeMountain Long Black is for you to try. I find that the coffee taste richer and more flavoursome. After a few sips, I can really taste the natural sweetness from the coffee. Aside from this, I feel that this is a healthier choice of coffee coz there's added sugar and cream. Simpler yet healthy right?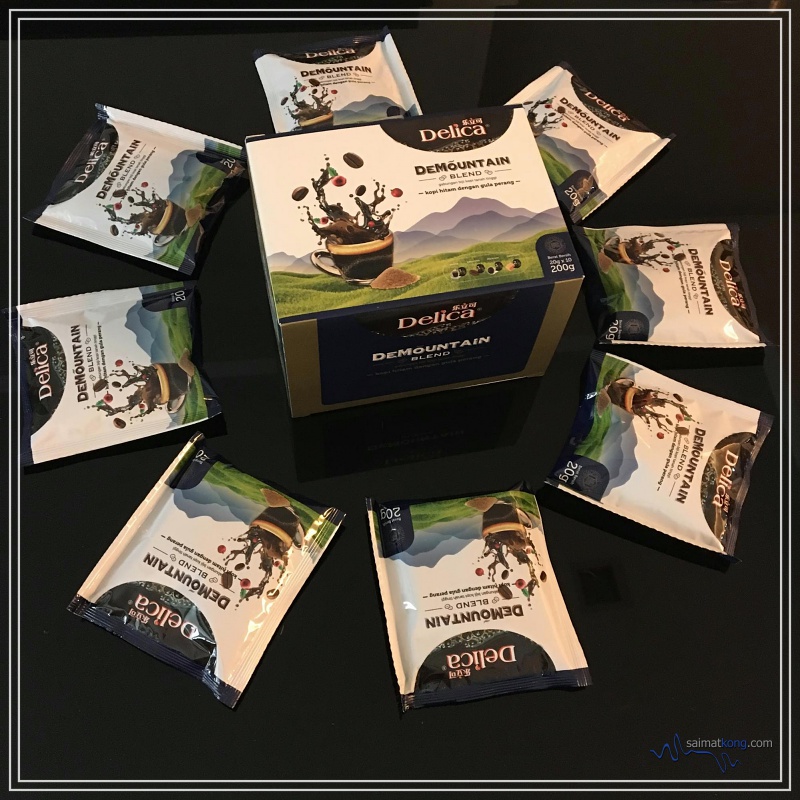 While it's nice to drink black coffee straight, not many can take the bitter taste of Long Black. With this in mind, Delica came out with DeMountain Long Black with brown sugar to sweeten the bitter taste of Long Black. I find that the addition of brown sugar add some sweetness to the coffee and you can type the aroma of brown sugar in your Long Black too. While both are great to keep you awake, I personally still prefer Long Black without any sugar. I love the nice smell of roasted coffee beans.
Last but not least, here's a piece of good news for ang pow collectors:-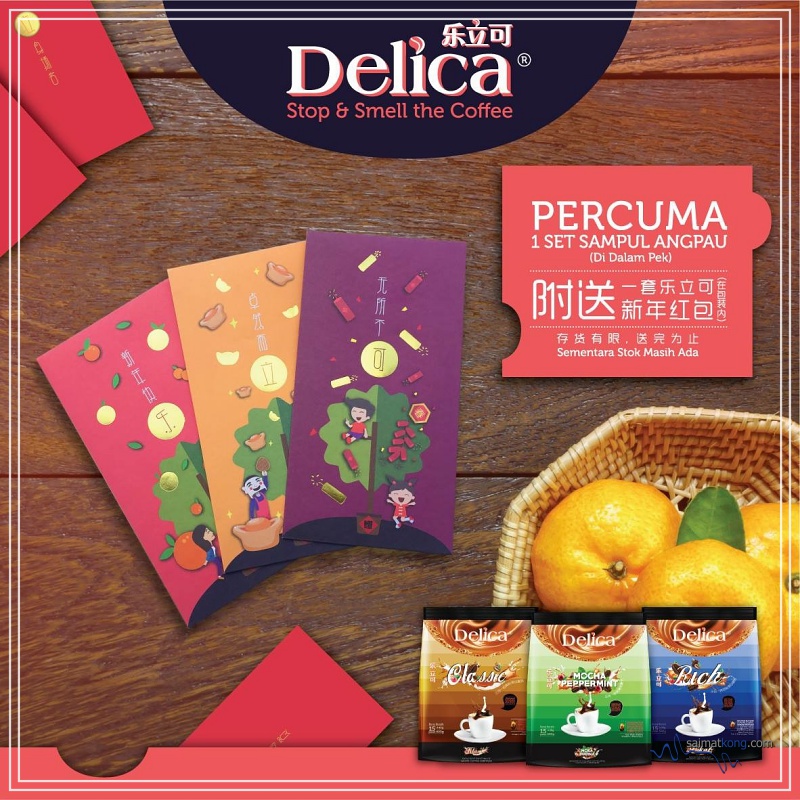 In conjunction with the upcoming Chinese New Year, Delica is offering a pretty set of ang pow with every purchase of 1 pack of Delica Coffee. The ang pow is included in the coffee pack itself hence you don't have to redeem it from the customer service counter.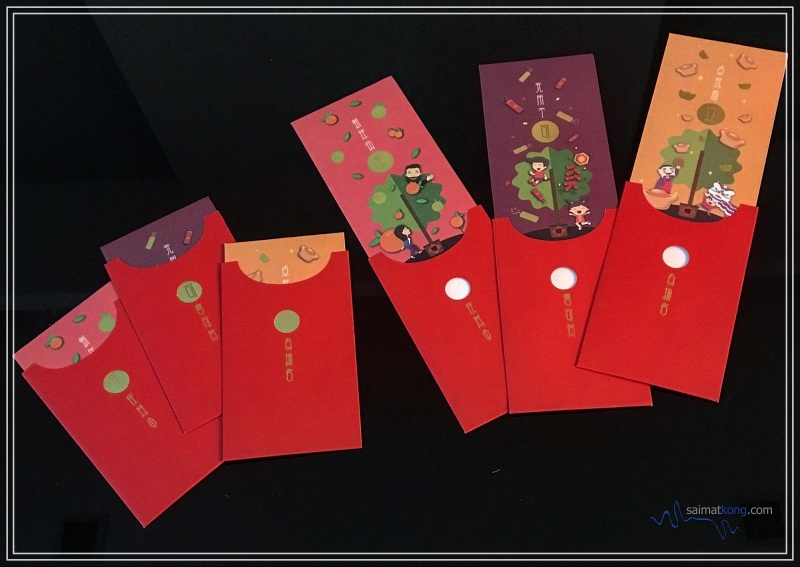 This year, Delica comes out with a set of 3pc ang pow in vibrant colours : pink, yellow and purple. It's also printed with auspicious Chinese New Year greetings. So ang pow collectors, better hurry get your pack of Delica Coffee coz it's while stock last. Don't say I #bojio!
Comments
comments