Steam Room 蒸心蒸意 @ Paradigm Mall, PJ
Steam Room 蒸心蒸意 is a Chinese restaurant which serves a comforting range of home-style dishes, one-pot meals and soups prepared using a traditional, simple and healthy method of steaming. Besides this latest outlet at Paradigm Mall, Steam Room has 4 other outlets in Sunway Giza Mall, Kota Damansara, VIVA Home Mall and 1Mont Kiara.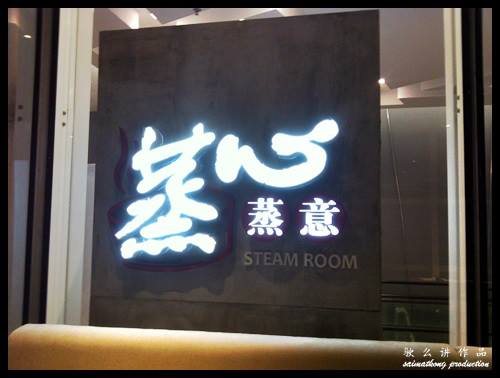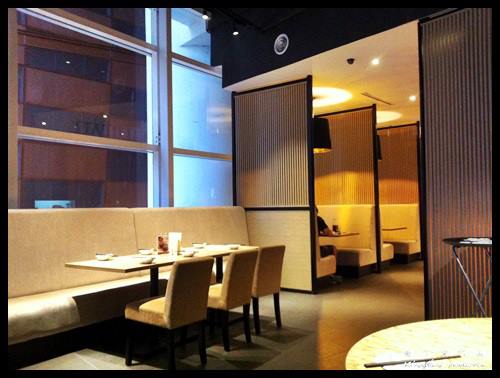 This restaurant's upscale setting includes very high ceiling which makes the place look more spacious and thus offering more personal space for patrons to enjoy their meals with their family. Aside, the restaurant has a romantic vibe with its dim lightings.
Striped Eggplants with Chicken Floss and Seasonings RM8.80
The eggplants are deep-fried before coated with chicken floss and seasoning. This is a brilliant appetizer!
Double Steamed Soup with Pork Loin and Apples RM11.80
This is seriously a comfort soup. The soup is healthy, delicious and quite sweet. If you prefer your soup to be on the salty side, then you probably wouldn't like this.
Double Steamed Soup with Watercress and Pork Ribs RM11.80
The soup is very clear and slightly sweet. It is said that watercress is great for clearing heat in the body and sputum in the lungs. Simply good!
Stewed Sliced Pork with Salted Fish in Claypot RM20.80
This dish is very flavorful and fragrant due to the salted fish. Yum!
Steamed Grouper Fillet with Beancurd and Garlic Sauce RM29.80
This is a very simple yet delicious dish. The fish fillet was very fresh. The beancurd was so smooth that it just melt in your mouth. Heavenly!
Chef Signature Steamed Stuffed Beancurd with Prawns and Vegetables RM18.80
This is a very tasty taufu dish. The skin was fried till lightly brown and the beancurd was silky smooth and sweet.
Deep Fried Squid with Seasoning RM13.80
The squid was fried to a chewy, soft crisp but taste a bit bland.
Verdict: Overall, the food was good and service was top-notch. We will return soon to try their signature steamed rice and dim sum.
Steam Room 蒸心蒸意 @ Paradigm Mall, PJ
Address: Lot 08, Level 1, Boulevard, Paradigm Mall, SS7/26A, Kelana Jaya, Petaling Jaya, 47301, Selangor, Malaysia
Opening Hour: 10am – 10pm
Tel: 03- 7887 6616 / 012- 437 9066
Website: www.steamroom.com.my
—
Follow me on Facebook, Twitter, Instagram for more live updates!
Facebook : https://www.facebook.com/smartkong
Twitter : https://twitter.com/saimatkong
Instagram : http://instagram.com/saimatkong
Comments
comments