Soon Soon Lye Salmon Fish Head 顺顺来三文鱼头米 @ Bandar Puteri, Puchong
Soon Soon Lye Salmon Fish Head Restaurant 顺顺来三文鱼头米 occupies a corner shop and is located along the same row as Zok Noodle House 竹面馆, Restoran Ho Boh 河婆擂茶馆 and Public Bank in Bandar Puteri, Puchong. Apart from Soon Soon Lye Fish Head Noodle, there's another two famous fish head noodle restaurant in Bandar Puteri; Woo Pin and Win Soon Fish Head Noodles 亚顺生虾鱼头米.
What set Soon Soon Lye apart from the rest you may ask? Unlike the usual fish head, Soon Soon Lye offers other premium fish such as Salmon Fish, Cod Fish and Ling Cod Fish. Besides fish head noodles, Soon Soon Lye serves appetizers such as fried fu chuk (beancurd sheet), fish cake, fried wantons and etc. Fresh salmon sashimi from Norway is available on weekends.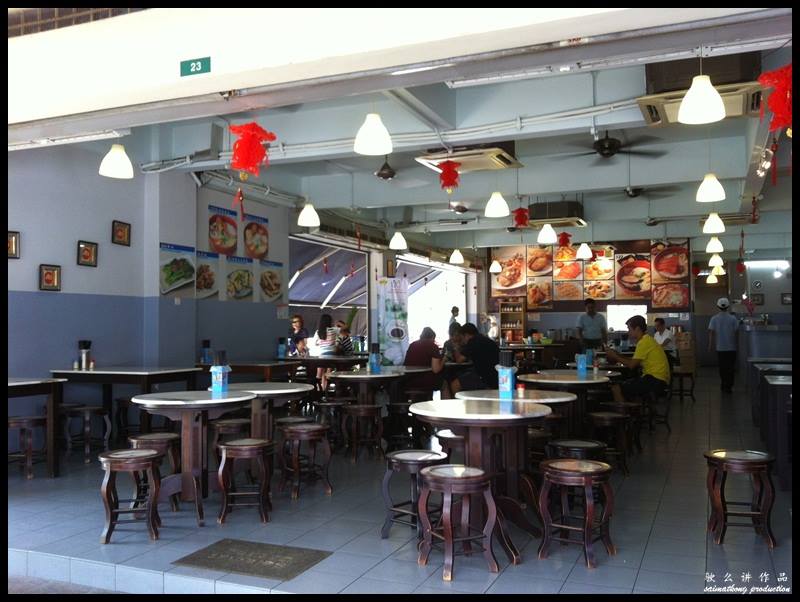 Soon Soon Lye Fish Head Restaurant is a typical chinese kopitiam filled with marble tables and chairs. No fancy interiors with minimal decorations such as pictures of food hanging on the wall.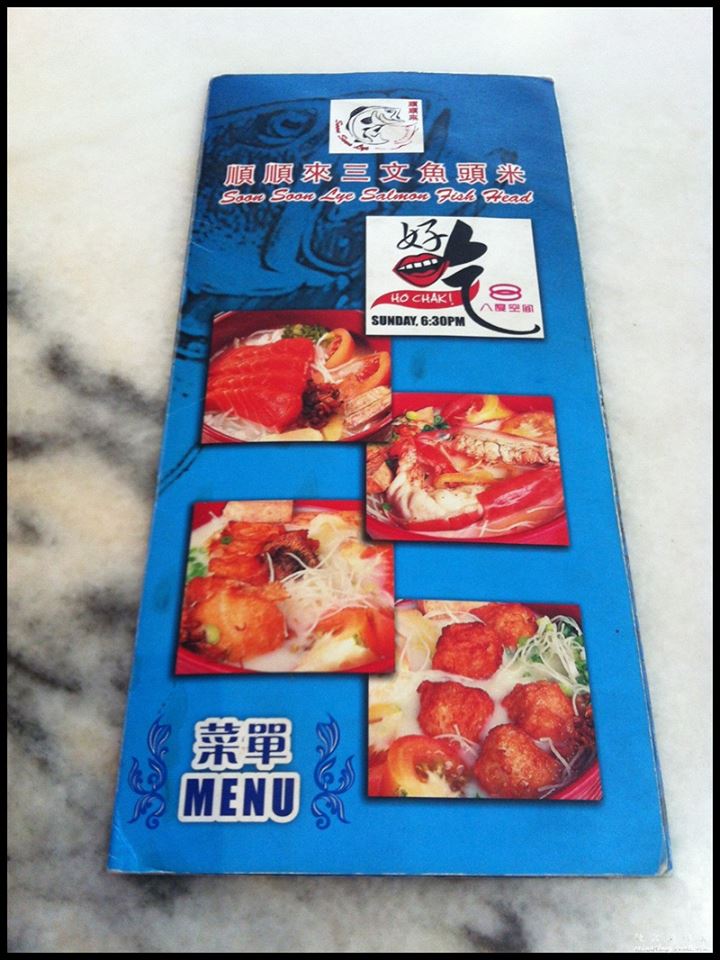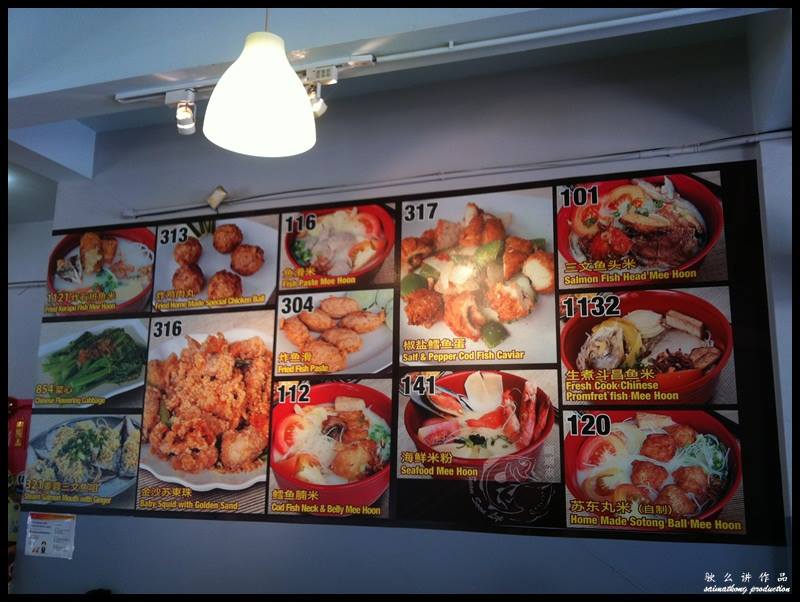 The huge board with some photos of food served in Soon Soon Lye Salmon Fish Head Restaurant.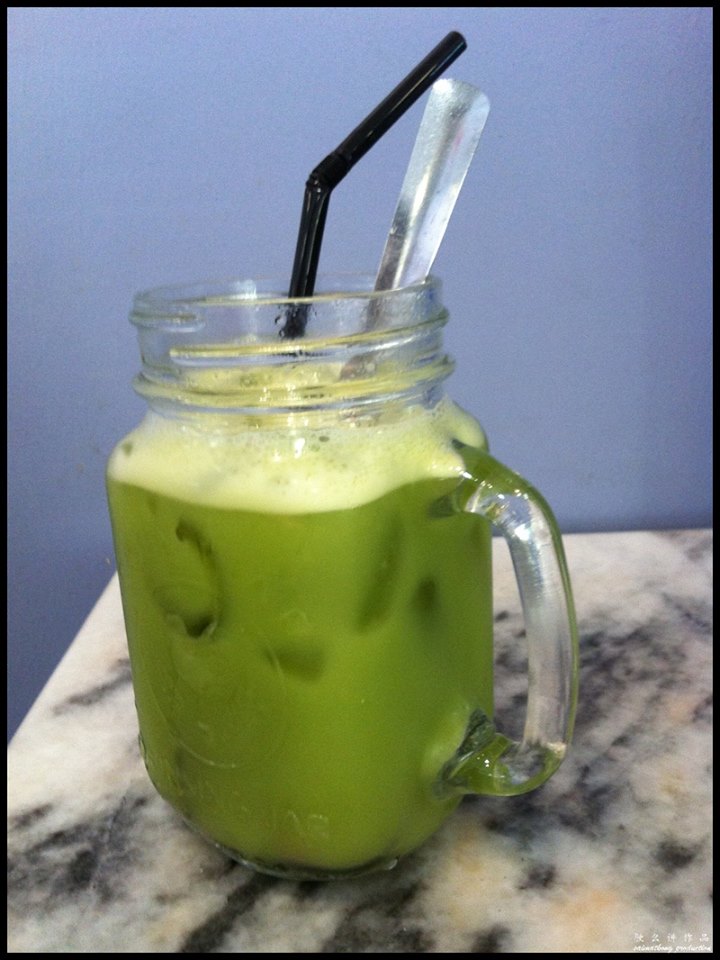 Ambra (Kedondong) Juice (RM5.50)
Ambra Fruit Juice or known as 'Sar Lay' in Cantonese give u a healthy dose of Vitamin C.
Fresh Cod Fish Neck & Belly with Thick Mee Hoon (RM20.90)
If you opt for the thick mee hoon which is more chewy, it's RM1 extra than the normal mee hoon. My bowl of noodles with evaporated milk (optional) and a little touch of chinese cooking wine comes with slices of yam, tomatoes, ginger, shallots, pickled mustard and spring onions.
I like to have evaporated milk added in for the milky and creamy consistency, plus the milk tend to make the soup a little sweeter 😉 While the soup was good, the cod fish 鳕鱼 was even better.
I can't really see much of the fish when I took photo of it but when I started eating, I realized there were actually huge chunks of fish inside. The fish was fresh, tender and sweet! One bite….you feel like you're in heaven! Syiok betul!!! A highly recommended dish.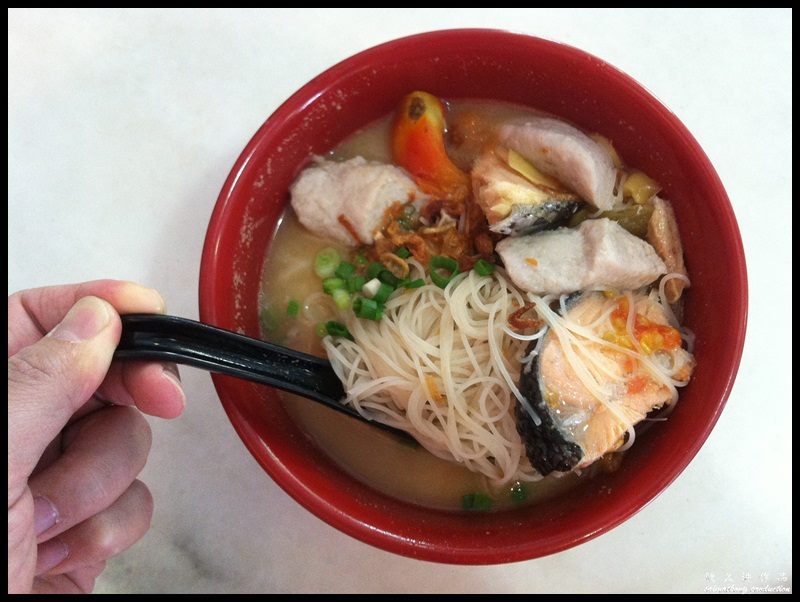 Fresh Salmon Fish and Fish Paste with Mee Hoon (RM16.90)
This bowl of fresh salmon fish 三文鱼 and fish paste noodle comes with generous slices of fresh salmon fish and fish paste. Salmon fish usually have a strong fishy smell but surprisingly there weren't any fishy smell. The broth was creamy and rich in flavor.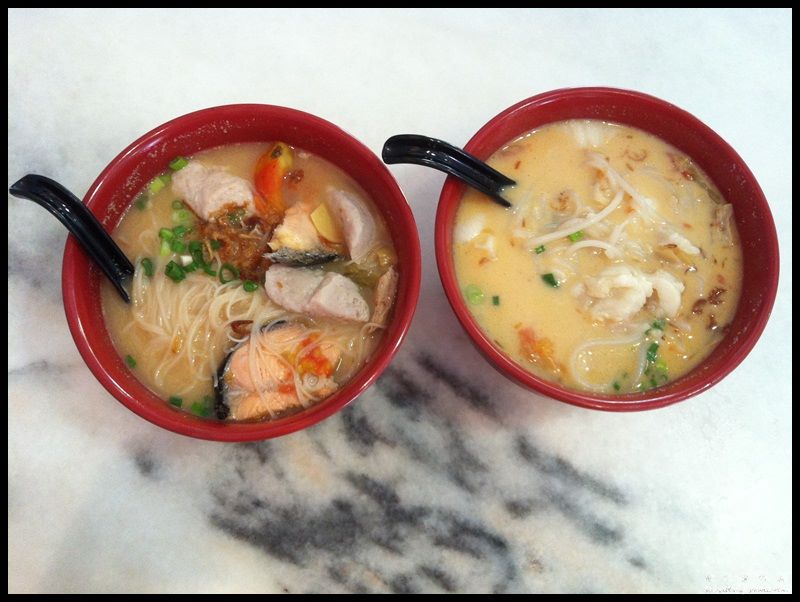 You may opt to add in the fiery hot belacan paste and it will gives the noodles an extra kick of flavor.
Verdict: Highly recommend this restaurant for Fish Head Noodles. Unlike other places, Soon Soon Lye Fish Head serves fish head noodles with higher grade fish such as salmon and cod fish. Fresh fish with good portion, definitely good value for money. If you ask me, I'll say "Go for the Cod Fish". Can't find anywhere which serves fish head noodles with cod fish 😉
Soon Soon Lye Salmon Fish Head 顺顺来三文鱼头米 @ Bandar Puteri, Puchong
Address: 23, Jalan Puteri 2/3, Bandar Puteri Puchong, 47100 Puchong
Tel: 03-8063 5235
Opening Hours: 9am to 9.30pm daily
Comments
comments