Som Tam Nua @ Siam Square Soi 5, Bangkok
Food Highlights for my Bangkok trip!
Blessed with cheap air flights, how can we not take the opportunity to visit other countries right? And so, with the right price and right timing, we secured our flight tickets for a 5 days and 4 nights Bangkok trip earlier this year. We tried many delicious Thai food to your hearts' content. Looking forward to visit Bangkok again!
What to eat in Bangkok?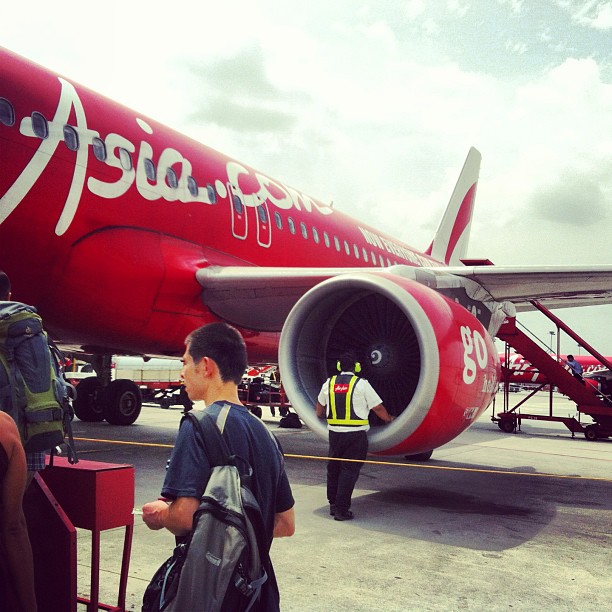 Below are the food review for Som Tam Nua @ Siam Square Soi 5 of my trip which ought-to-be-missed should you plan to visit Bangkok soon!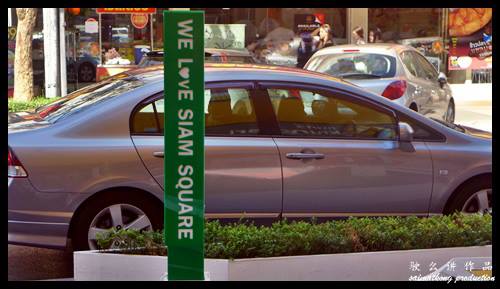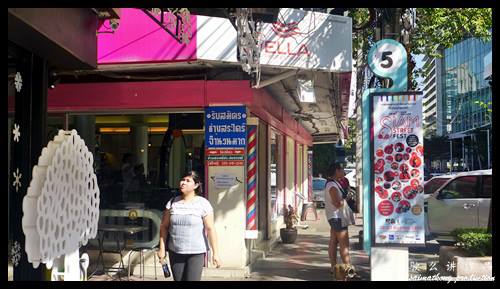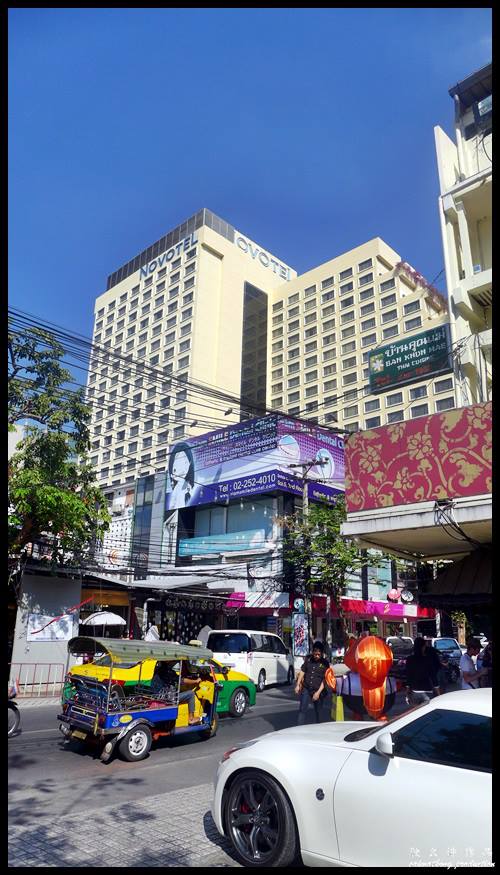 Som Tam Nua is a Thai eatery situated along Soi 5 of Siam Central, near Novotel Hotel. They specialise in Som Tam (a NorthEastern Thai spicy salad made from shredded green papaya).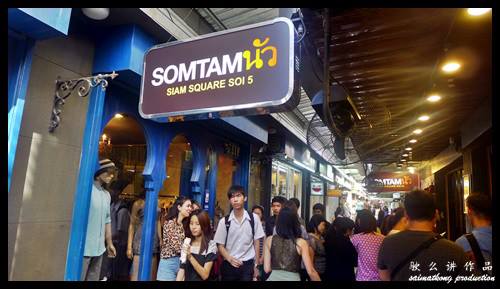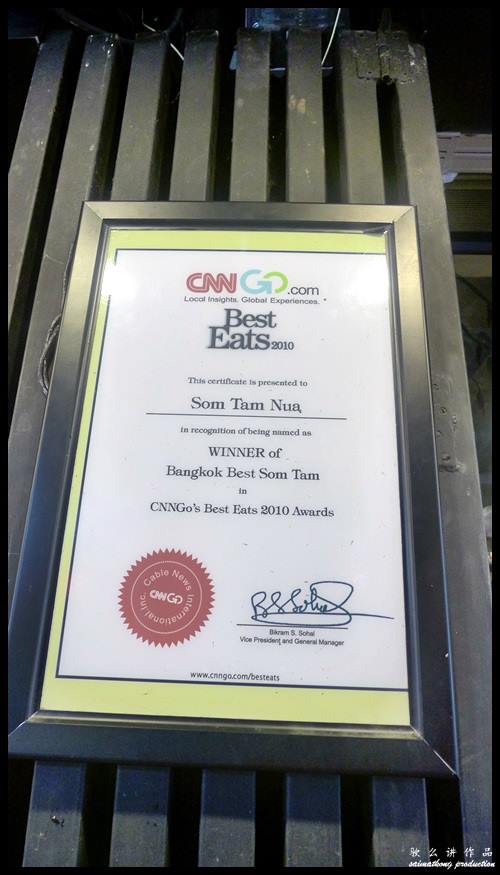 This shop was voted winner of CNNGo Best Eats in 2010.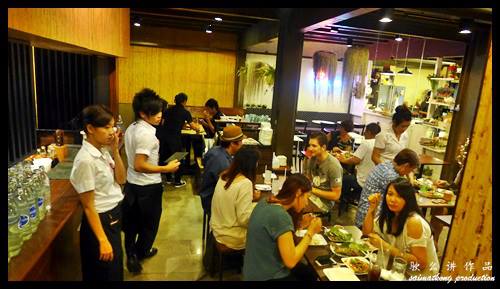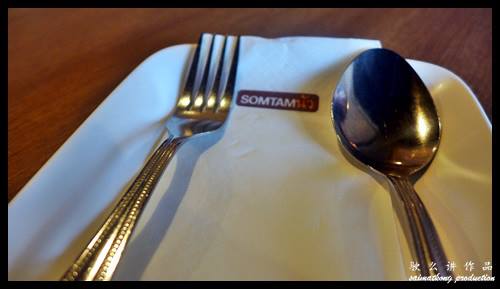 We ordered: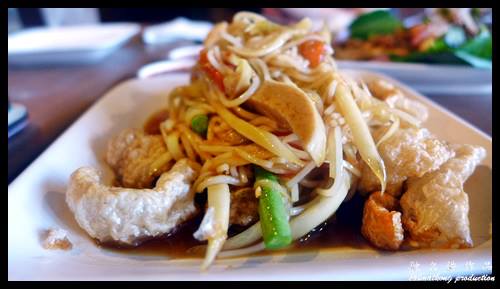 Som Tam
This is their signature green papaya salad is a must-try. Dressed in an exclusive sauce that combines just-the-right-amount of sweetness, sourness, saltiness and spiciness and is topped with an abundance of peanut crumbs. The cripsy pork skin does wonders to enhance the fragance of this appetizer.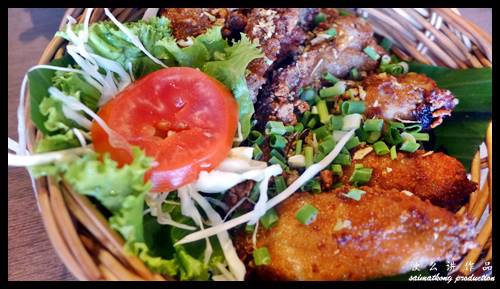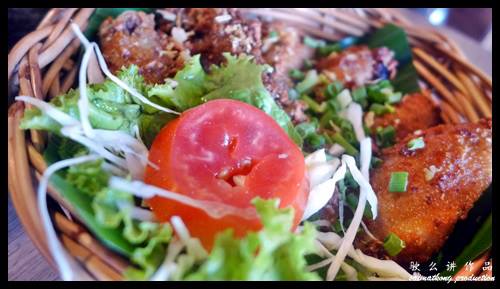 Kai thot (Crispy Chicken)
Fried chicken wings in a basket. It's well marinated and crispy on the outside. These juicy wings are especially recommended for garlic lovers. The chicken was so good that sauce served for dipping wasn't required.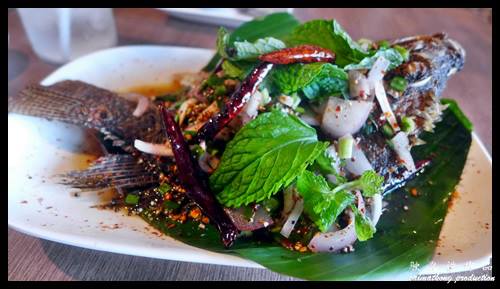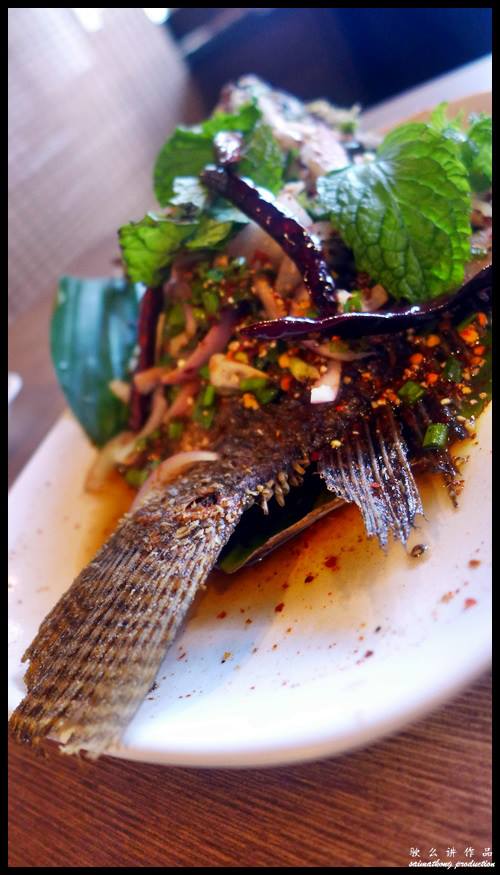 Deep Fried Fish
The fried tilapia fish with Thai dressing was the let down amongst all the dishes we ordered.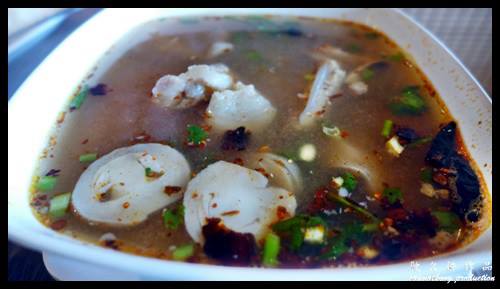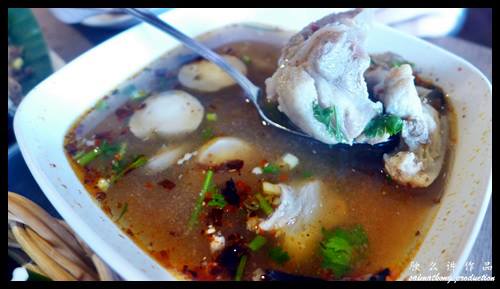 Sour and spicy pork bone soup
Tender sliced of pork in a well-brewed pork broth. The soup was spicy and flavourful.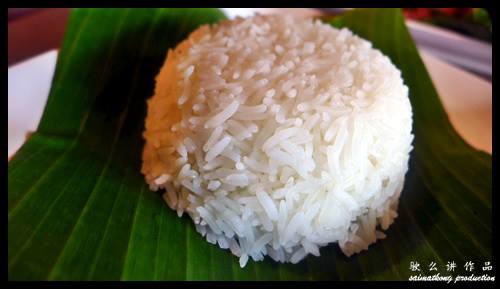 Som Tam Nua offers both sticky and normal steamed rice. We opted for steamed rice. The fragrant rice is high grade Thai jasmine rice, and is a perfect match with the rest of the dishes.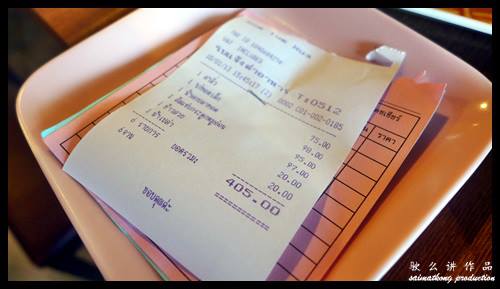 This was the total damage. It's only 405 Thai Baht!
Som Tum @ Som Tum Nua, Siam Central
Address: 392/14 Soi Siam Square 5, Rama 1 Road, Bangkok, Thailand
Tel: +66 (0) 251 4880
Hours/Times: Open daily, 10:45 a.m.-9.30 p.m.
Comments
comments