Sao Nam Restaurant – Vietnamese Cuisine @ Empire Shopping Gallery, Subang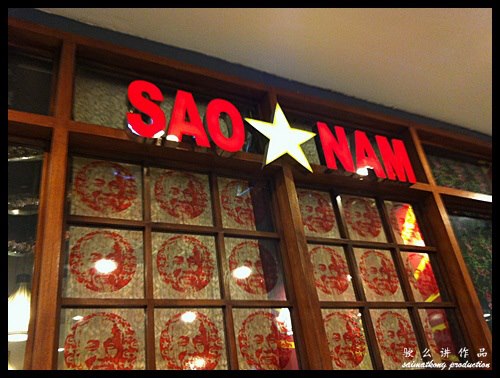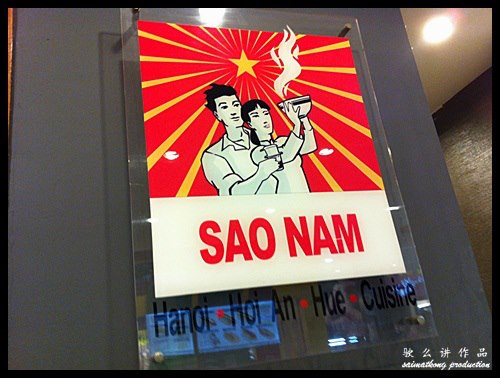 As most of the restaurants were full and it's been a while since we had Vietnamese, the wife and I decided to dine at Sao Nam.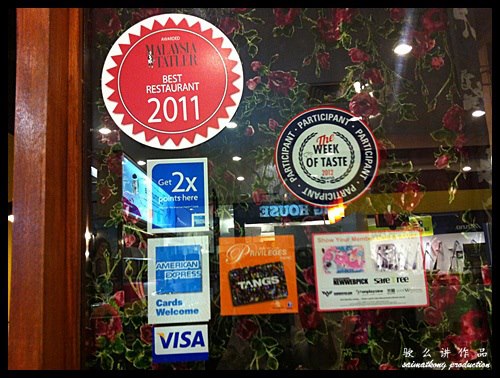 Sao Nam was shortlisted in the Best Thai/Indochinese Restaurant category of the Time Out KL Food Awards 2009, 2010 and 2011.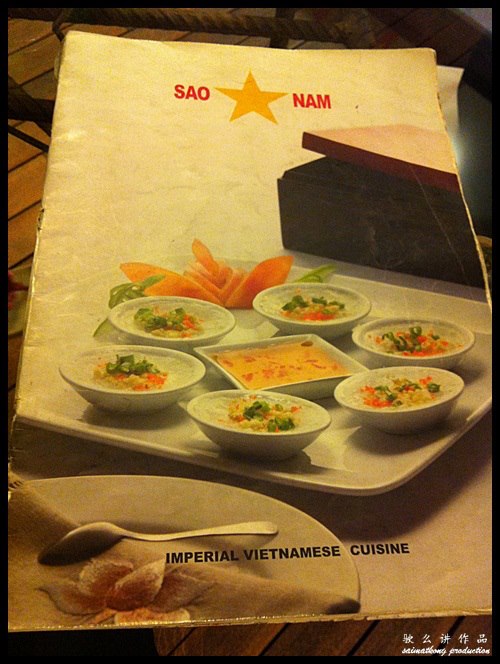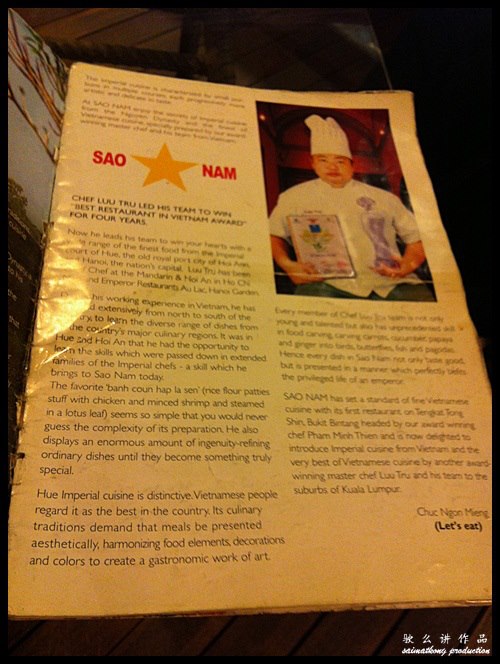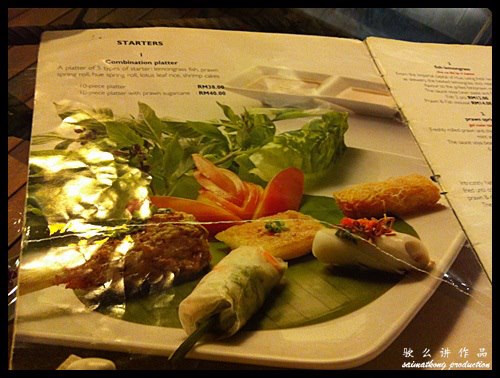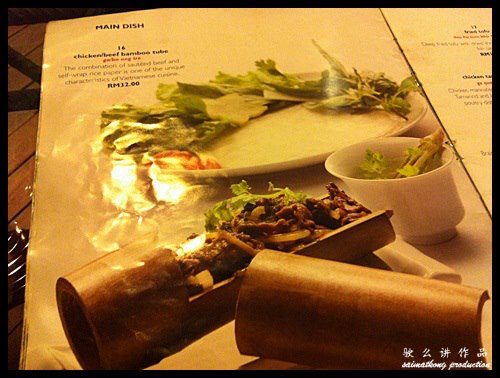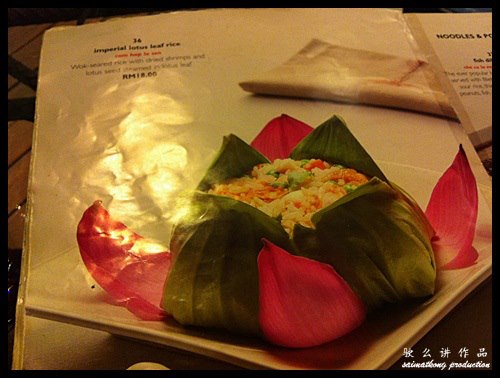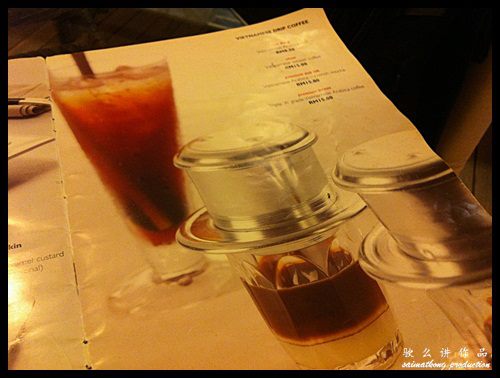 There was so much to choose from on the menu so we asked the friendly server what was good and a delicious meal then followed.
We started off with a Combination Platter.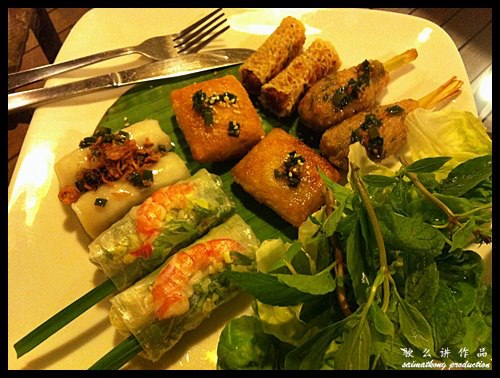 Combination platter
A platter of 5 types of starter: lemongrass fish, prawn spring roll, hue spring roll, lotus leaf rice, shrimp cakes.
The presentation was good and taste just fine. The spring rolls were crispy but not oily with fresh ingredients.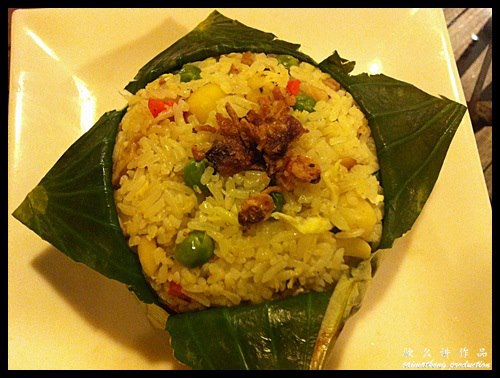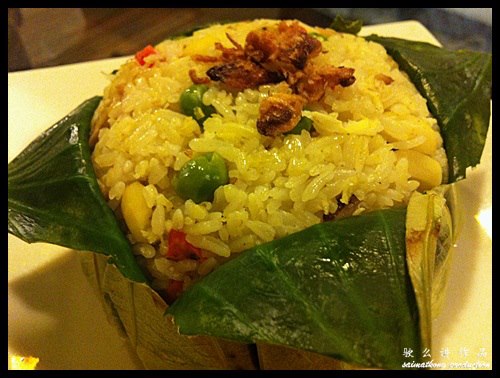 Imperial lotus leaf rice (com hap la sen)
Wok-seared rice with dried shrimps and lotus seed steamed in lotus leaf.
The fried rice was rather bland compared to the fried rice at Chinese Restaurants. It's non-oily, non-salty balanced with the sweetness from lotus seed used. I think it's quite a healthy dish.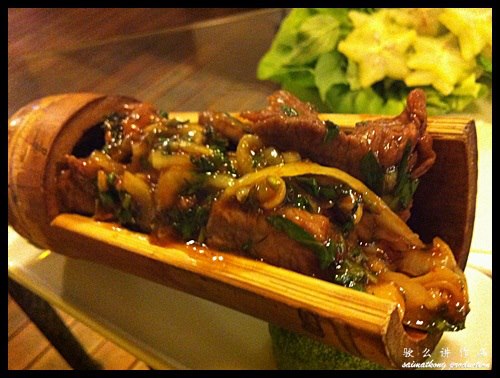 Beef Bamboo Tube (bo ong tre)
The combination of sautéed beef and self-wrap rice paper is one of the unique characteristics of Vietnamese cuisine.
The beef bamboo was highly recommended. True enough, this dish was delicious and flavorful.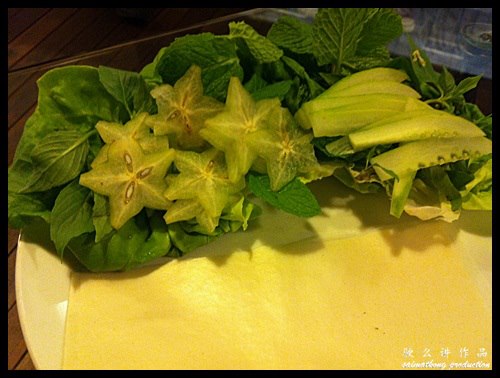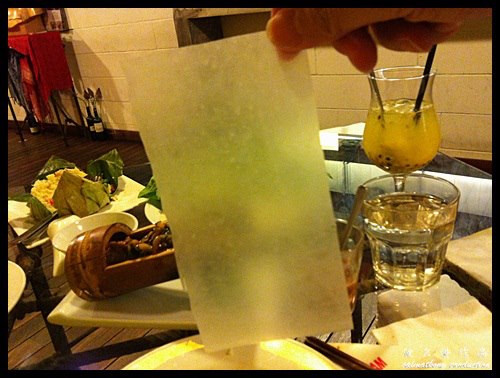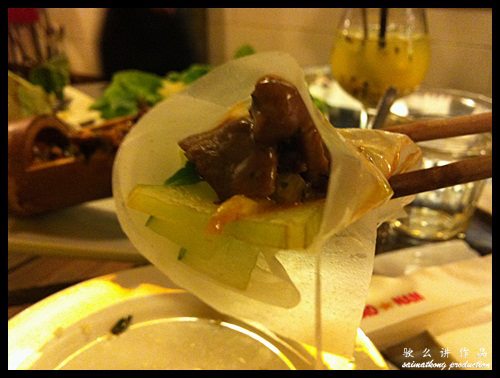 We were given rice paper rolls, fresh mint leaves, fresh sweet basil, cucumbers, star fruits and dipping sauce to make our own wrap rolls. This is fun as usually restaurants will pre-rolled for us.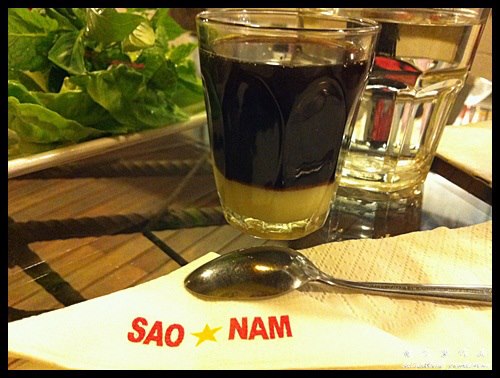 Vietnamese drip coffee (premium bazan)
Triple 'A' grade Vietnamese Arabica coffee.
Love the arome and flavor of this coffee. This cup of caffeine kicks in immediately and revives me back. The strong cup of coffee will keep me awake till wee hours in the morning. True enough, I had to count sheep to put myself to sleep that night.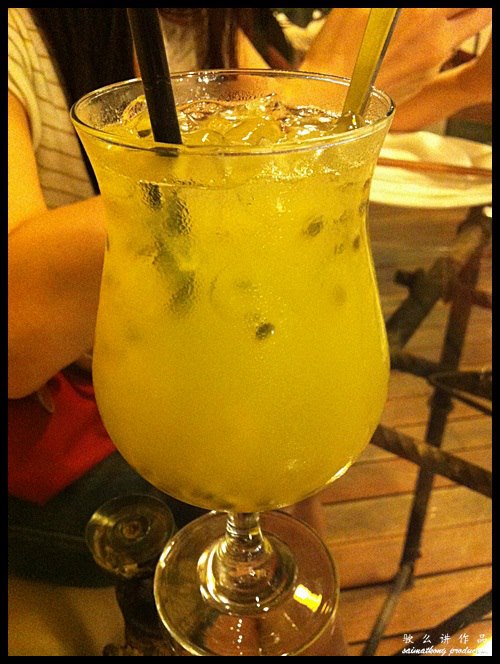 Passion Fruit Juice
The wife ordered this and had her juice craving satisfied. According to her, it's both sourish and sweet. I reckon' she loved it as it's gone when I wanted to take a sip.
Sao Nam is a great place to go for Vietnamese cuisine.
Sao Nam Restaurant – Vietnamese Cuisine
Location:
Empire Shopping Gallery
Lot 28 Empire Shopping Gallery
Section 16, Subang Jaya
Selangor
Tel: 03-50222123 / 03-50222122
Website:www.saonam.com.my
Comments
comments