Restoran Wong Poh (旺来海鲜饭店) occupies three shop lots – one air-conditioned and the other two is fan dining area. The restaurant is facing the main road of Aman Suria. There's limited parking space thus you will see patrons parking by the roadside. This restaurant serves a wide range of delicious dishes such as Thai- Style Pork Knuckle, Claypot Butter Crabs and Wild Boar Curry to name a few.
"Ham Sap Crab" (咸湿蟹)
While waiting for food, we spotted the "Ham Sap Crab" written in Chinese. Such an interesting name for a crab. Have you tried this?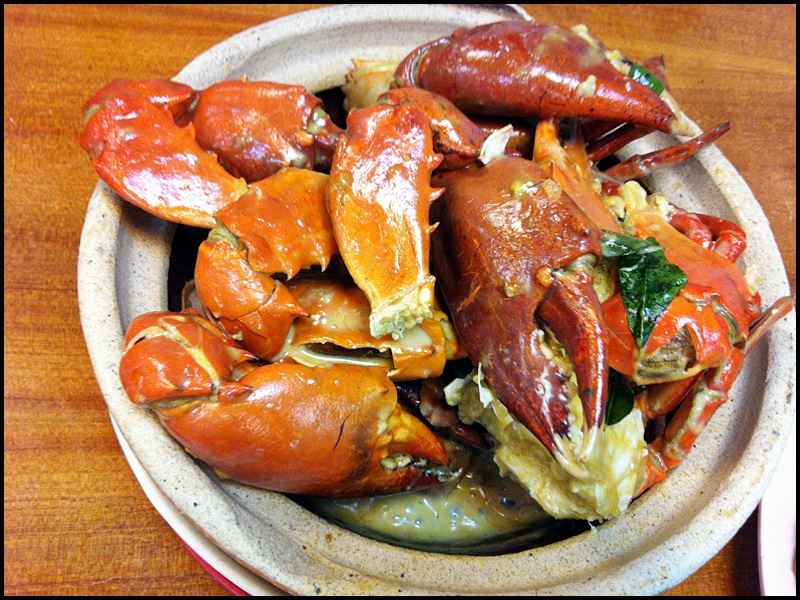 Claypot Butter Crabs (瓦煲奶油蟹)
Crabs are a must to order here and the signature is the Claypot Butter Crabs (瓦煲奶油蟹). We spotted these crabs in almost every tables. The crabs, served in clay pot, were really huge and meaty. The good thing is, we don't really have to use any equipment as the shells come off quite easily. The crab meats were fresh and sweet. The sauce , a mixture of butter, cheese and curry leaves, is very creamy, fragrant and taste heavenly. Two thumbs up!!
Fried Mantao (馒头)
The super thick gravy goes very well with the deep fried Mantao.
Salted Egg Fried Sotong (咸蛋苏东)
The Salted Egg Fried Sotong (咸蛋苏东) in Wong Poh is truly addictive. The sotong, coated with flour and generous helping of salted egg is crunchy and crispy. They fry it just right, hence the sotong does not have the rubbery texture.
Guinness Stout Pork Ribs (黑啤排骨)
The ribs are deep fried before being stir fried in sweet and sticky sauce (I guess it's a combi of Guinness + plum sauce + honey). The sauce carried a hint of bitterness from the beer. The meat is tender and falls off the bones easily.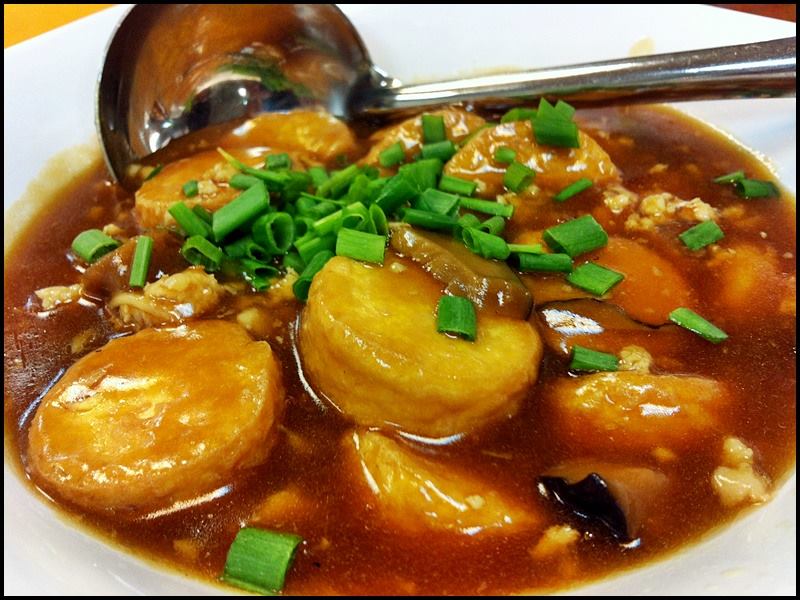 Claypot Japanese Beancurd (砂煲豆腐)
This is a common Cantonese dish with ingredients like pork slices, sotong, carrots, taufu, cabbage, mushrooms, wood ear fungus and topped with spring onions.
Wild Boar Curry (咖哩山豬肉)
I liked this Wild Boar Curry dish! The meat is tender and taste really good. Wong Poh's version of Wild Boar Curry is cooked with okra(ladies finger), onions and curry leaves which give it a wonderful pleasant aroma.
Kam Heong Mantis Prawn (金香攋尿蝦)
The mantis prawn is deep fried and coated with Kam Heong sauce. Yummylicious!!! It's hard not to like this!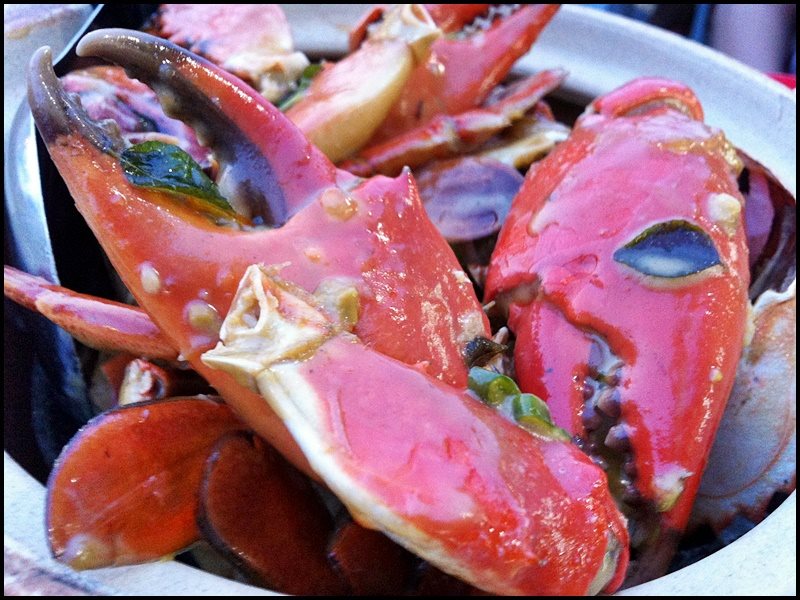 It's better to call to make a reservation especially on weekends as the place is always packed. You may need to wait for some time for a table.
Restoran Wong Poh (旺来海鲜饭店) @ Bukit Mayang Mas
Address: 36 & 38 Jln BM 1/2, Bukit Mayang Mas, 47301 Petaling Jaya
Tel: 03-7803 3527
View More Photo @ Facebook
Comments
comments