Restoran Lan Je Steamed Fish (兰姐清蒸非洲鱼) @ Kota Damansara
Restoran Lan Je Steamed Fish (兰姐清蒸非洲鱼) is famous for their signature Steamed Tilapia Fish and was once featured on 8TV's popular food program "Ho Chak". Today, there's no need to travel all the way to Rawang for this popular steamed fish as they opened a few branches in Kepong, Setia Alam, Kota Damansara and the latest branch in Bandar Puteri, Puchong.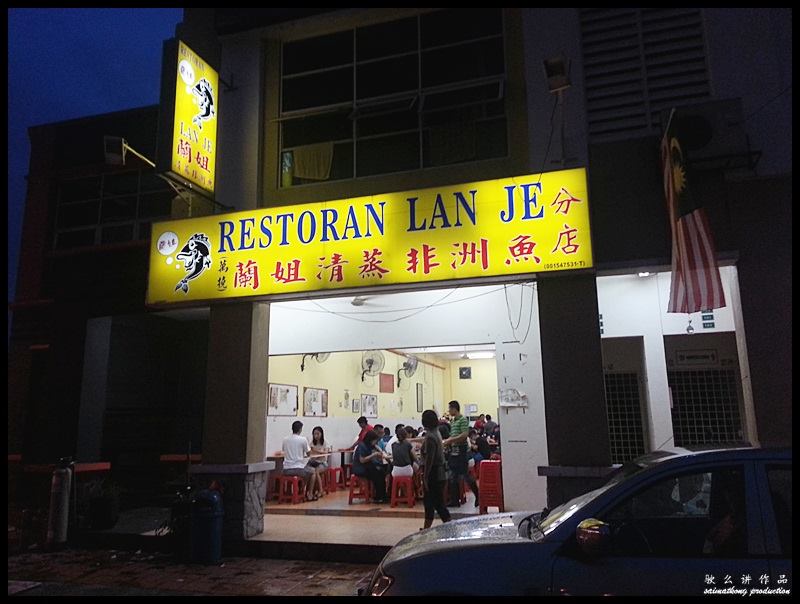 Restoran Lan Je occupies two shoplots and is situated right behind Gulam Mee in Kota Damansara. Parking is not a problem here as there is huge parking lot in front of the shop.
Besides their signature steamed fish, Lan Je also serves other Chinese dishes such as chicken, omelette and vegetables. By the way, this restaurant is pork free but I don't see any Halal certificate so if your Muslim friends doesn't mind, you can bring them here.
There is only one type of fish which is the tilapia fish and one style of cooking the fish but you can choose the level of spiciness – non spicy, mild, spicy or extra spicy. Reminds me of Nando's!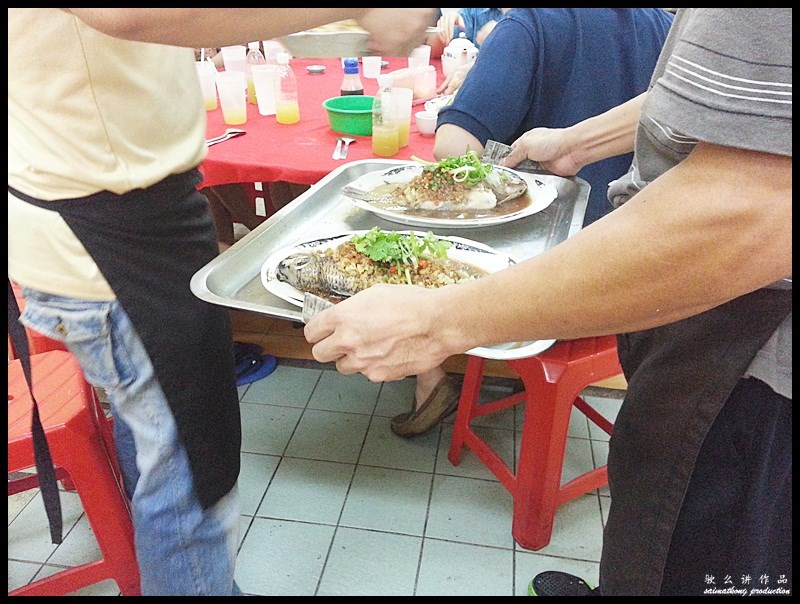 The difference between the level of spiciness is the amount of chili padi sprinkled on the fish. The price varies according to the size, ranging from RM14 – RM17.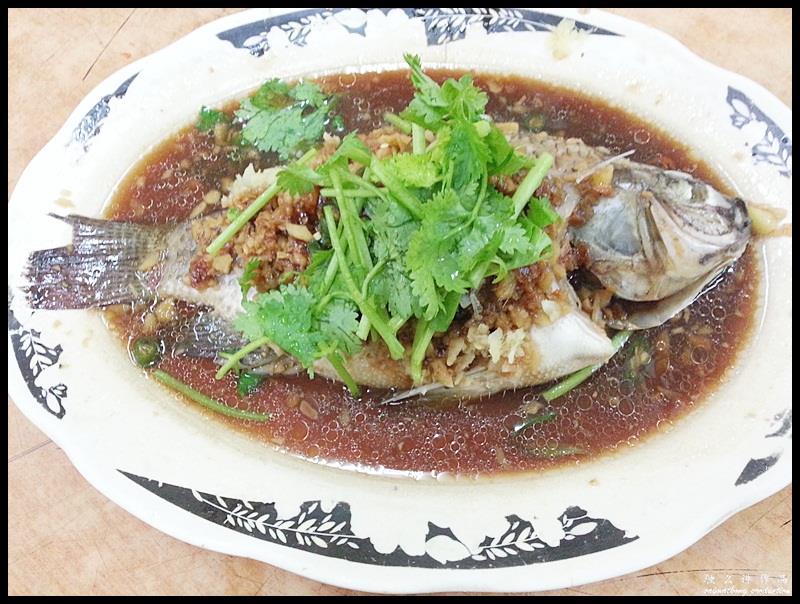 Steamed Tilapia Fish (RM16) -Spicy
The tilapia was steamed with soy sauce and topped with chopped ginger, garlic and chili padi. The fish was a bit on the salty side and there was a slight muddy taste.
Steamed Tilapia Fish (RM16) – Extra Spicy
This steamed tilapia was steamed with soy sauce and topped with the usual ingredients such as chopped ginger and garlic but with extra chili padi. The chili padi makes it so spicy that you can't really taste anything else.
Fried Wantons (RM6 for 15 pcs)
The wantons are crispy and taste wise, nothing to shout about.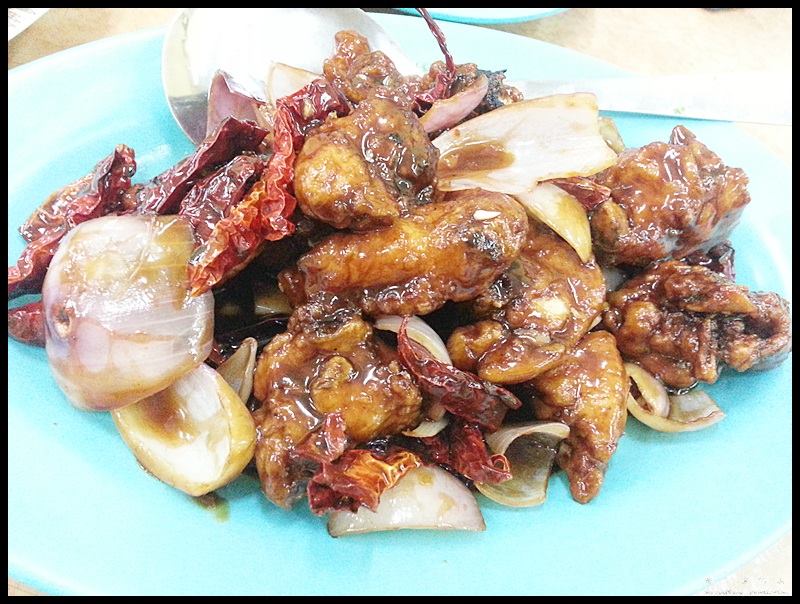 Kung Bou style Chicken (RM8)
The chicken is just stir fry chicken with scallions and onions coated with sticky caramel sauce. Taste wise, it's just so so.
Taufu (RM8)
The taufu is just mediocre.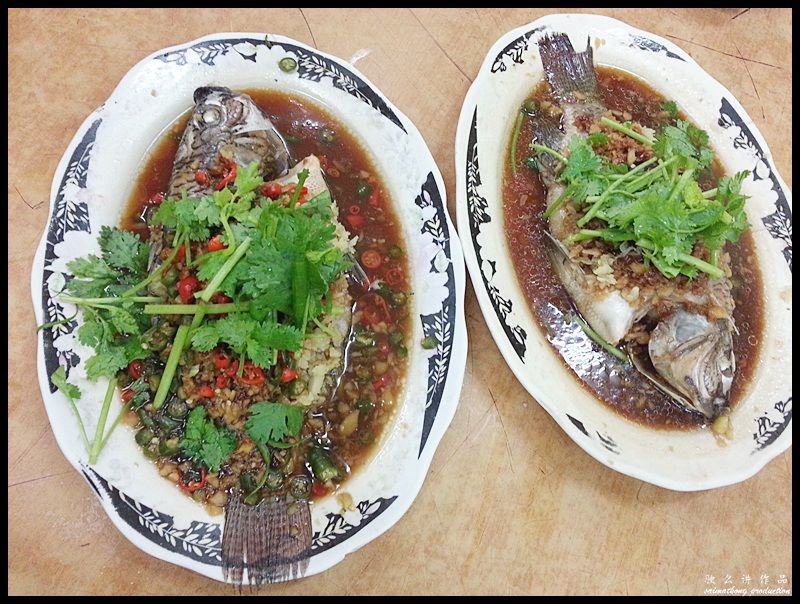 Verdict: While the fish is fresh but its really not that fantastic. I really don't understand why this place is so popular. The other dishes here are forgettable. No doubt the price is cheap but with the food quality, I don't think I'll return.
Restoran Lan Je Steamed Fish (兰姐清蒸非洲鱼)
Address: F-50G & 51G, Jalan Teknologi 3/9, Bistari "DE" Kota, Kota Damansara PJU 5, 47810 Petaling Jaya
Tel: 03-6150 1382 / 012-227 0037
Opening hours: 11.30am to 3.00pm, 5.30pm to 9.30pm including public holidays; closed on Tuesday
—
Follow me on Facebook, Twitter, Instagram for more live updates!
Facebook : https://www.facebook.com/smartkong
Twitter : https://twitter.com/saimatkong
Instagram : http://instagram.com/saimatkong

Comments
comments