Restoran Ho Boh 河婆擂茶馆 @ Bandar Puteri, Puchong
Restoran Ho Boh 河婆擂茶馆 is a Chinese restaurant serving Hakka dishes . This restaurant is located along the same row as Public Bank and Restoran Soon Soon Lye Salmon Fish Head 顺顺来三文鱼头米.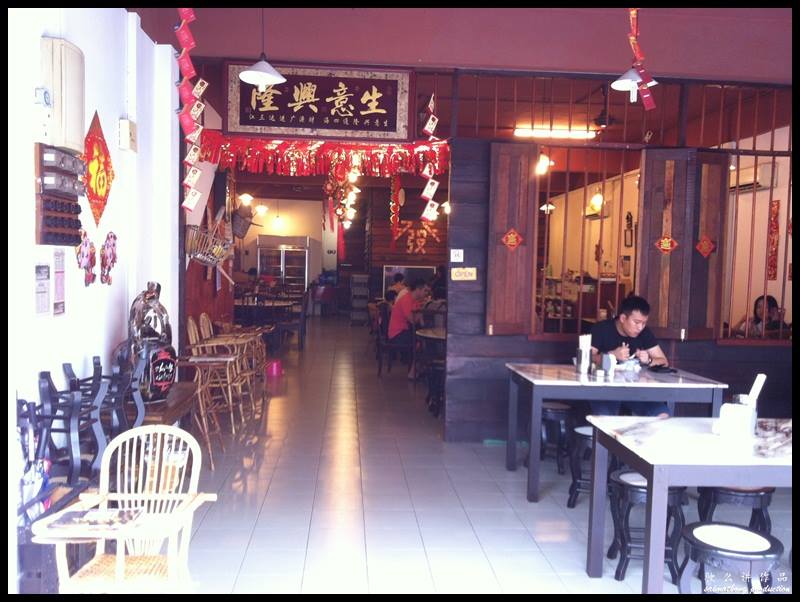 The restaurant is designed like an olden day kopitiam with marble tables and chairs.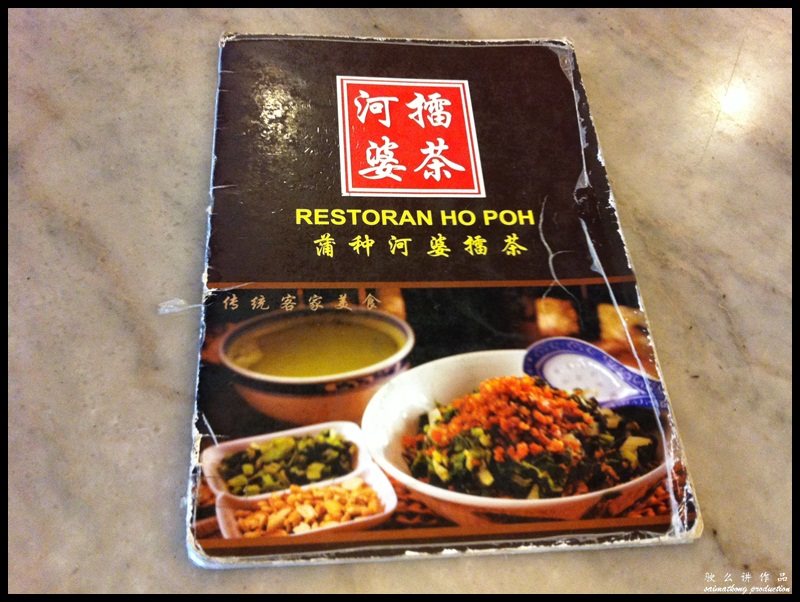 The menu consists of a variety of Hakka dishes. Signature dishes here includes Hakka Char Yuk, Lei Cha, Pan Mee, Yam Abacus Seeds (Shun Pun Zi) and more.
Herbal Tea (RM2.50)
A thirst quencher on a hot day.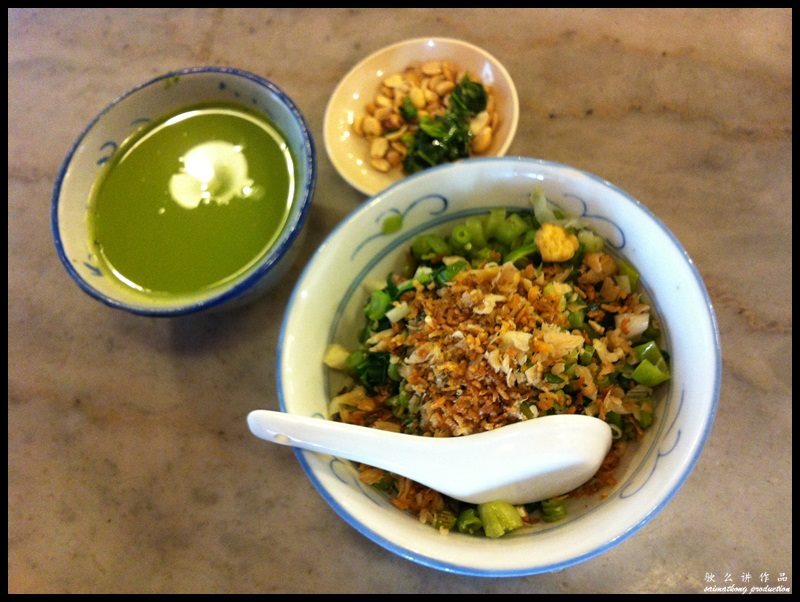 Lei Cha (擂茶)
Lei Cha (擂茶) or Thunder Tea Rice is a signature Hakka dish which consists of an assortment of finely chopped vegetables made from leek, long beans, kale, string beans, cabbage, dried radish and aduki beans placed over a bed of rice and topped off with roasted peanuts.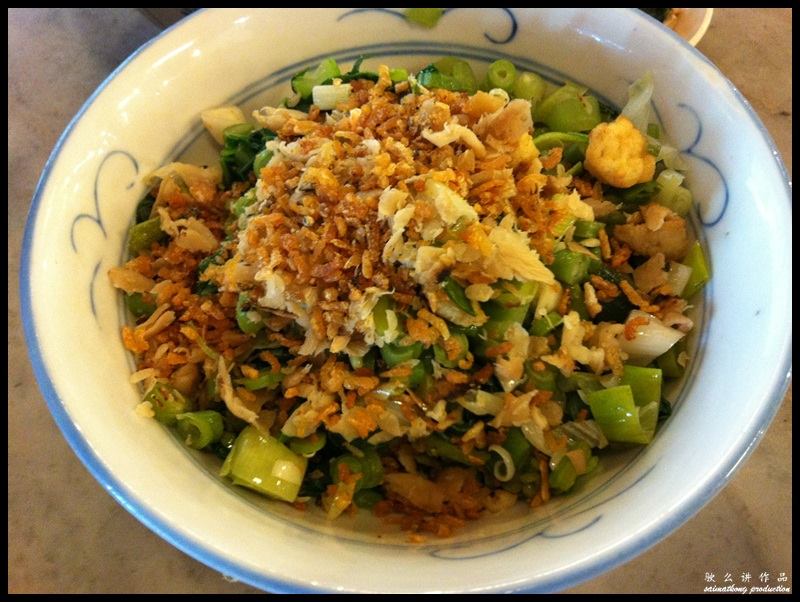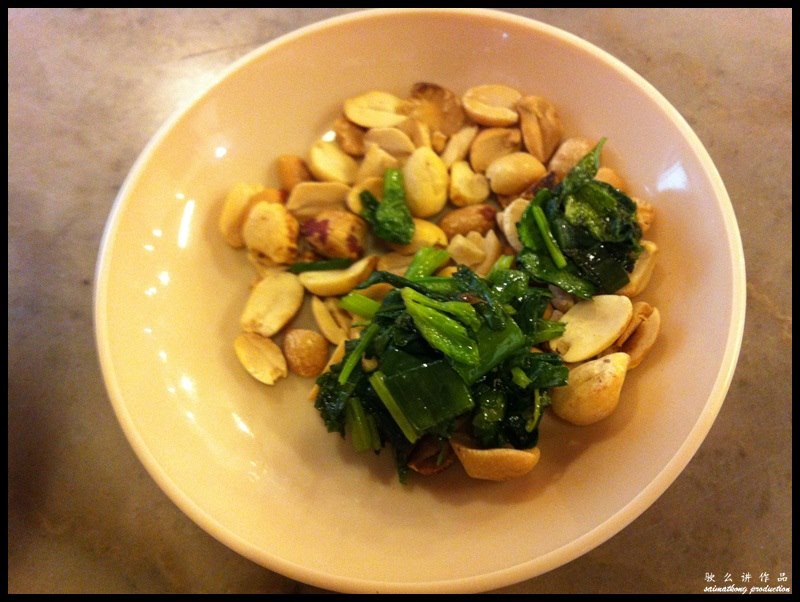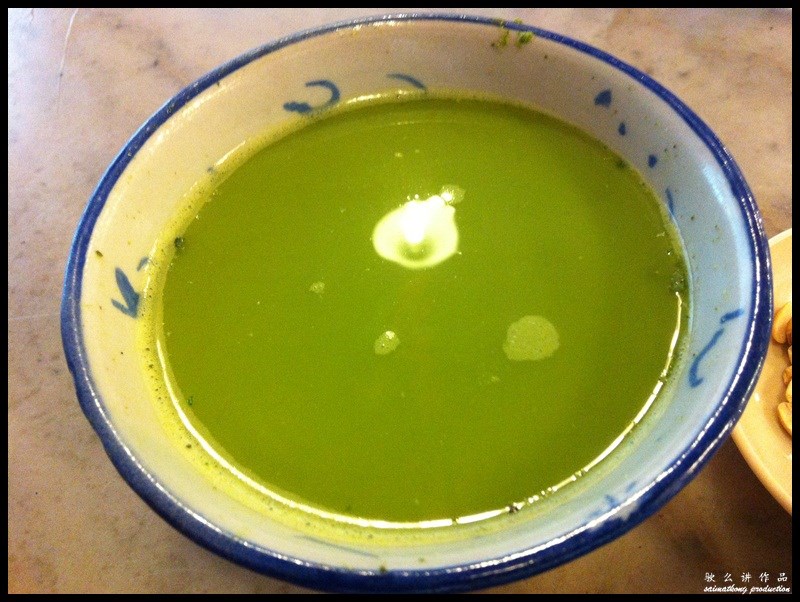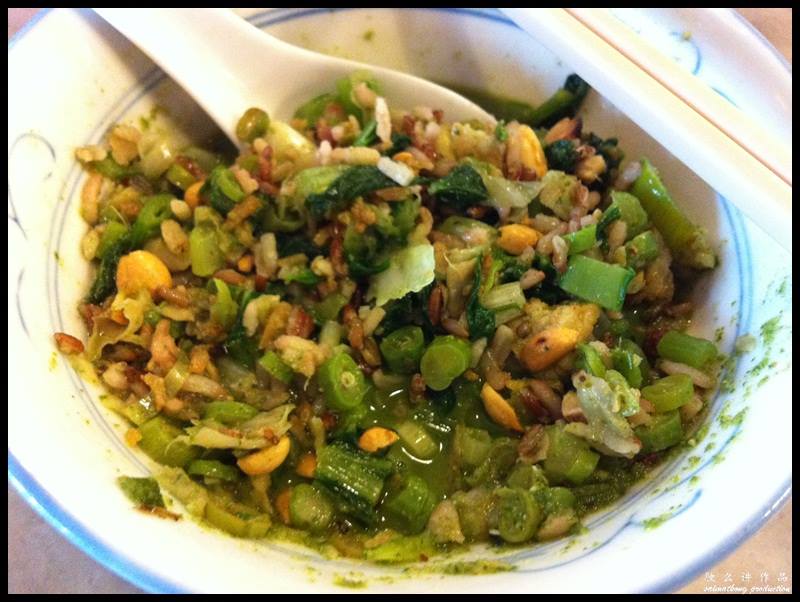 Simply pour the bowl of hot green soup over the bowl of rice, mix and eat. This lei cha is an incredibly delicious and healthy dish.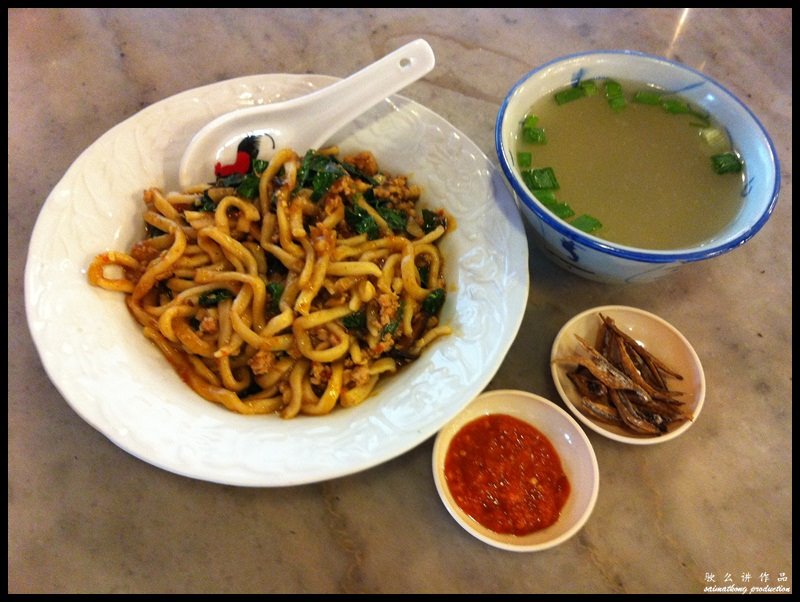 Fried Pan Mee
Pan Mee is a Hakka-style noodle made from flour. Pan Mee is typically served in soup but feeling adventurous that day, I opted for fried Pan Mee. Flat noodle is used and fried together with dried anchovies, minced pork, mushrooms, sweet potato leaves (sayur manis) in a thick black soya sauce and chili paste making it slightly spicy. Flavorful and tasty.
Verdict: Restoran Ho Boh is a good place to savour Hakka delicacies. There's quite a selection of food with a nice ambience. Service is speedy. I will definitely re-visit this restaurant for the delicious and healthy lei cha.
Restoran Ho Boh 河婆擂茶馆 @ Bandar Puteri, Puchong
Address: Ground Floor, No. 9, Jalan Puteri 2/3, Bandar Puteri, 47100 Puchong
Tel: 03-8066 2678 / 017-878 6276
Opening Hours: 10:30am – 10pm (Mon to Sun)
—
Follow me on Facebook, Twitter, Instagram for more live updates!
Facebook : https://www.facebook.com/smartkong
Twitter : https://twitter.com/saimatkong
Instagram : http://instagram.com/saimatkong

Comments
comments