Pu'er Tea Shop & Restaurant 寶紅印記 @ Sri Petaling
This Pu'er Tea Shop & Restaurant 寶紅印記 is tucked away in a quiet row of shophouses at Sri Petaling. This hidden gem is located 'diagonally' opposite the Sri Petaling Police Station.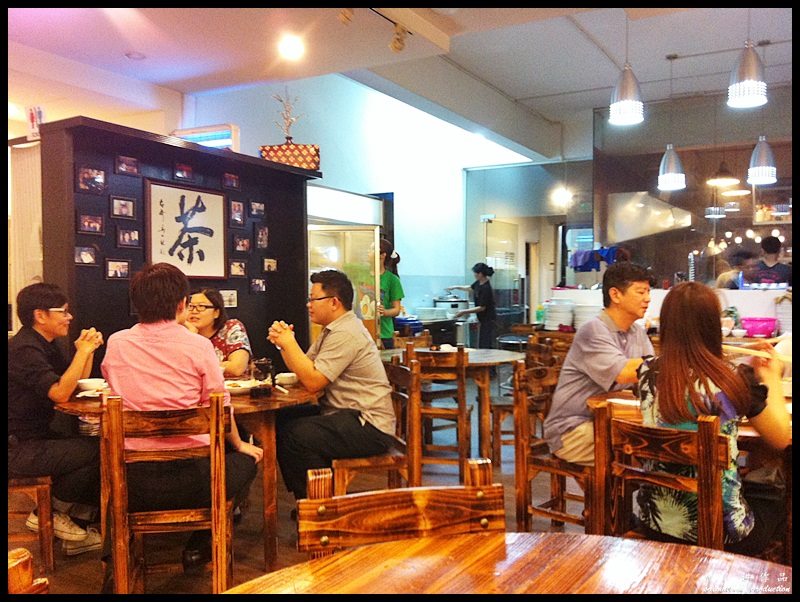 This laid-back restaurant have both indoor and outdoor seating options.
The lightings in this restaurant is not too bright creating a cosy dining atmosphere.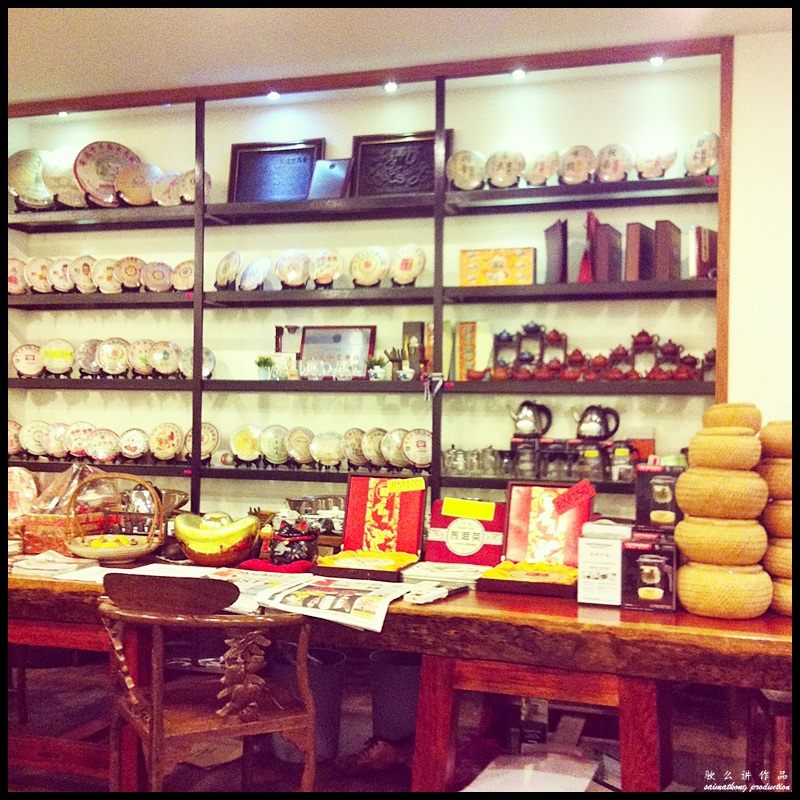 Inside the restaurant, there's a section selling various types of tea leaves, tea pots & cups and other accessories. This concept is similar to Purple Cane Tea Restaurant 紫藤茶原 which also have a section dedicated to tea lovers.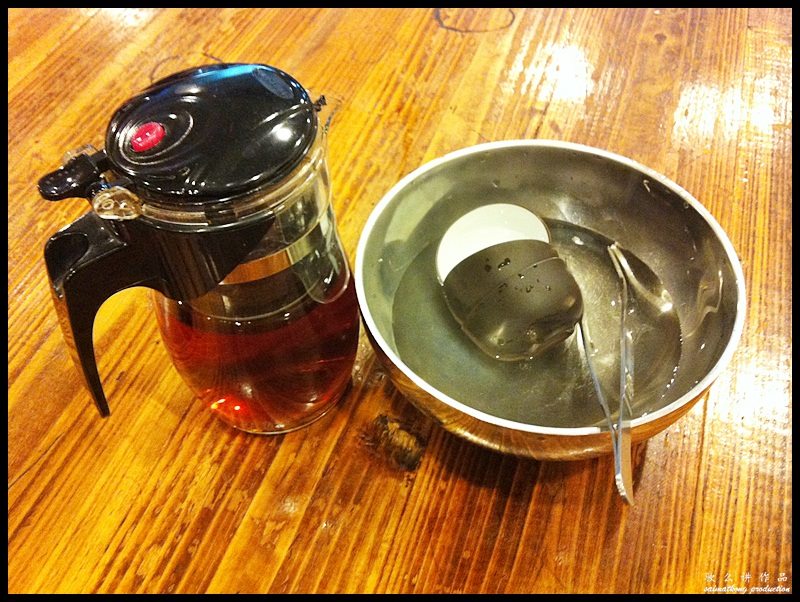 Traditional Pu-erh Tea 普洱茶 (RM1.50 per pax)
Pu-erh tea 普洱茶 is renown for its ability to burn fats and stimulate your metabolism after a heavy meal. This diet' tea cost RM1.50 per pax, with a minimum order of 2 pax per pot.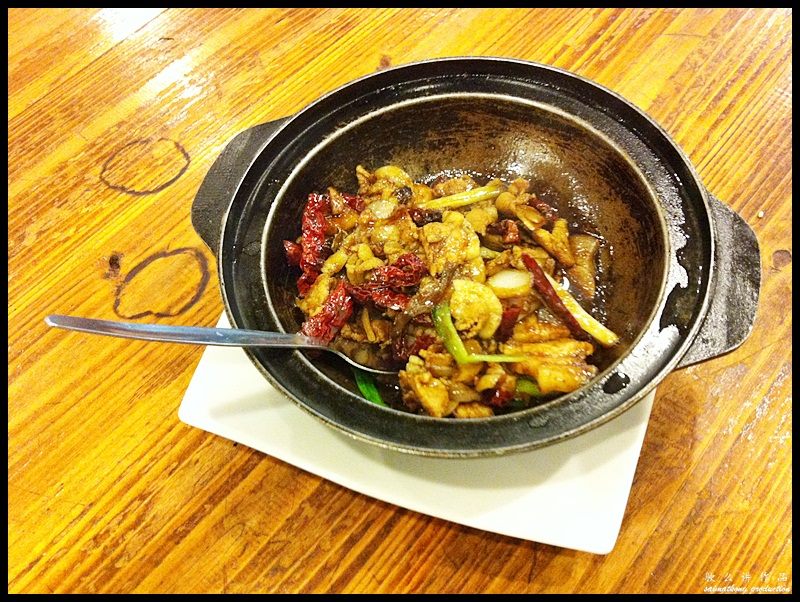 Spicy & Salty Fish with Pork Belly (RM20)
Very appetising pork belly dish with salted dish. Both salted fish and pork belly are unhealthy food but it's ok to indulge once in a while. Let's talk about this dish – it's very flavorful and tasty. Thumbs up!!!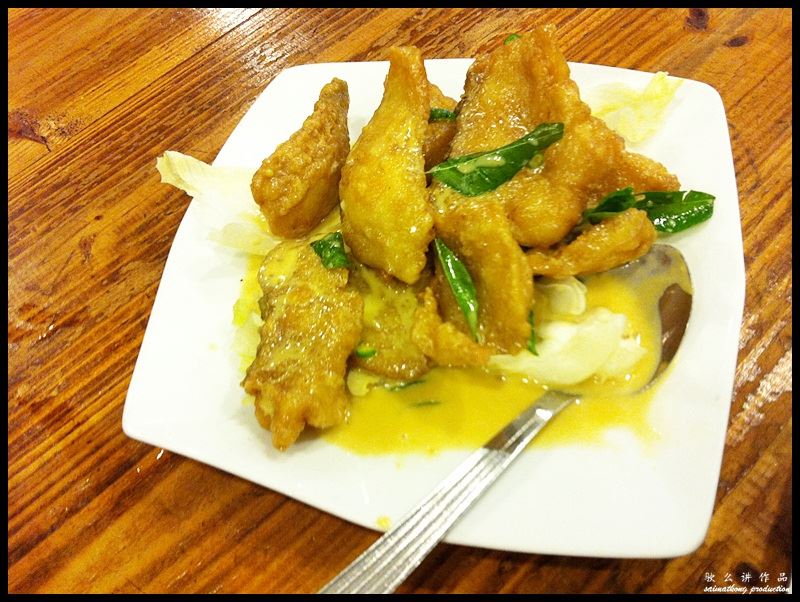 Butter Cream Fish (RM20)
'Nai You' prawn is one of my favourite Chinese dish but the wife can't take prawns, so we changed it to fish instead but with the same cooking style. The creamy sauce is best paired with the deep crispy fish. The aroma from the curry leaves makes this dish even more fragrant.
Pumpkin Tofu (RM15)
This dish is golden homemade tofu topped with minced pork and pickled radish and served with pumpkin gravy. The texture of the tofu is silky smooth while the pumpkin gravy is rich and creamy. Highly recommended dish!
Verdict: While waiting for food to arrive, I spotted many other appetising dishes ordered by other tables. The food here is good with a cosy environment, will definitely come back to sample other dishes.
Pu'er Tea Shop & Restaurant 寶紅印記 @ Sri Petaling
Address: 76, Jalan Radin Anum 1, Bandar Baru Sri Petaling, 47000 KL
Tel: 03-9056 2473
—
Follow me on Facebook, Twitter, Instagram for more live updates!
Facebook : https://www.facebook.com/smartkong
Twitter : https://twitter.com/saimatkong
Instagram : http://instagram.com/saimatkong

Comments
comments