'PLOY' is all about modern Asian cuisine. It also means 'gem' in Thai.
I usually leave it up to The Wifey to decide what to have for dinner (happy wife = happy me) but when it's nearing my birthday, she insists that I should make the decision :/ Since I couldn't decide whether to go for Japanese or Thai, I figured the best choice is Japanese- Thai fusion 🙂 And so, I chose to dine at PLOY at Clearwater, Damansara Heights.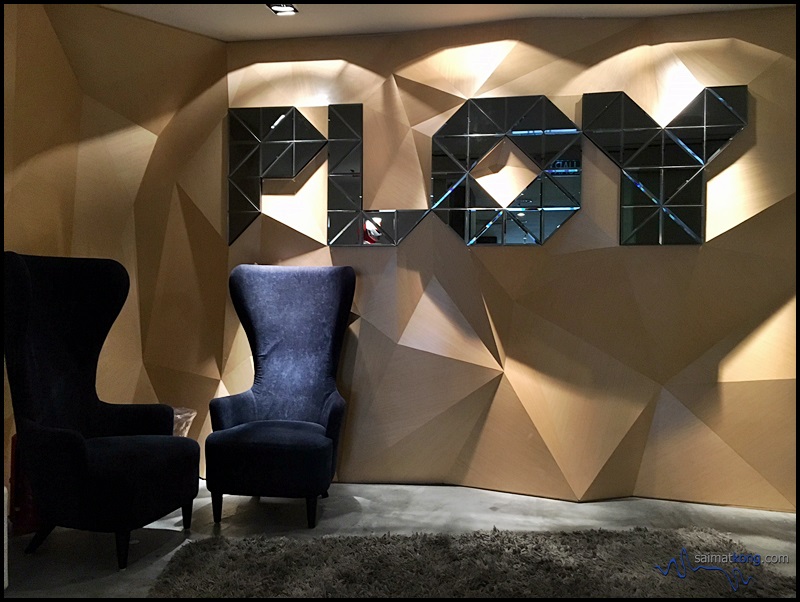 PLOY Japanese Thai Fusion Restaurant @ WORK Clearwater Damansara Heights. Inspired by Japanese and Thai cuisine, the dishes at Ploy is a combination of sweet, sour, salty, spicy and umami flavors.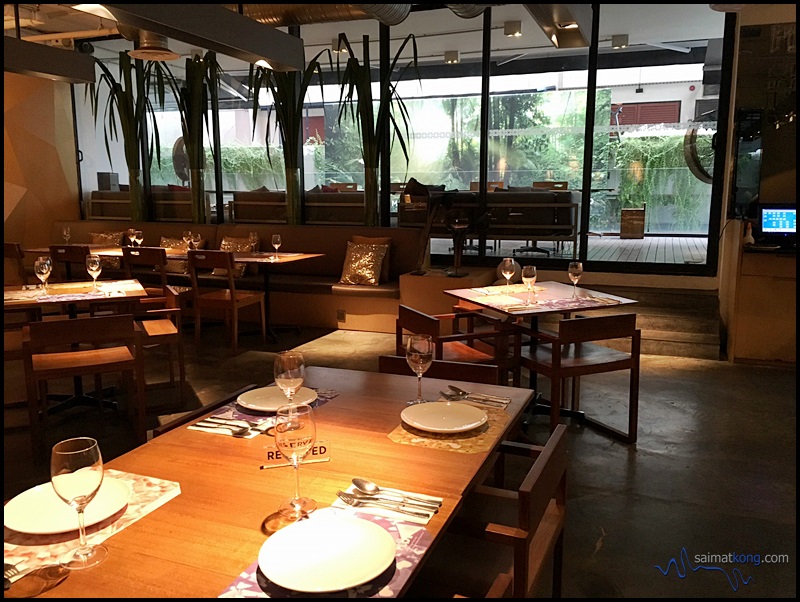 Classy and comfortable ambience.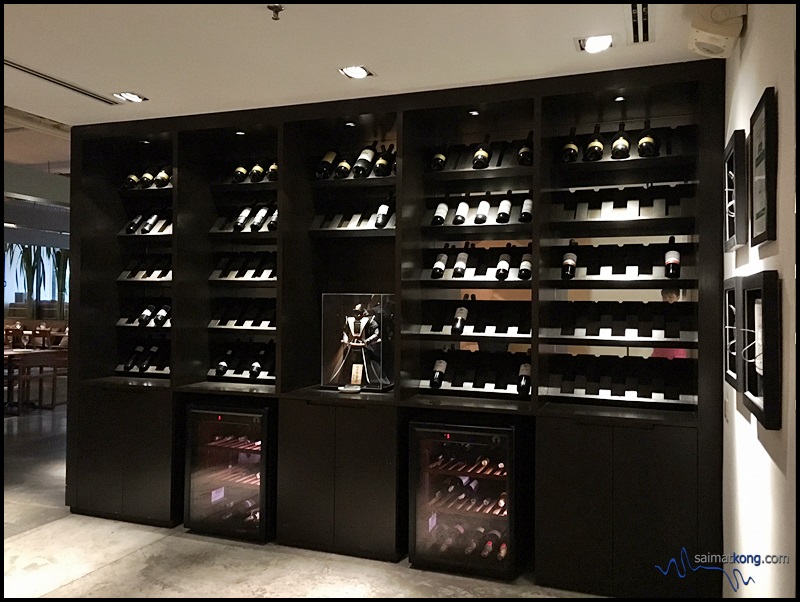 The wine cellar.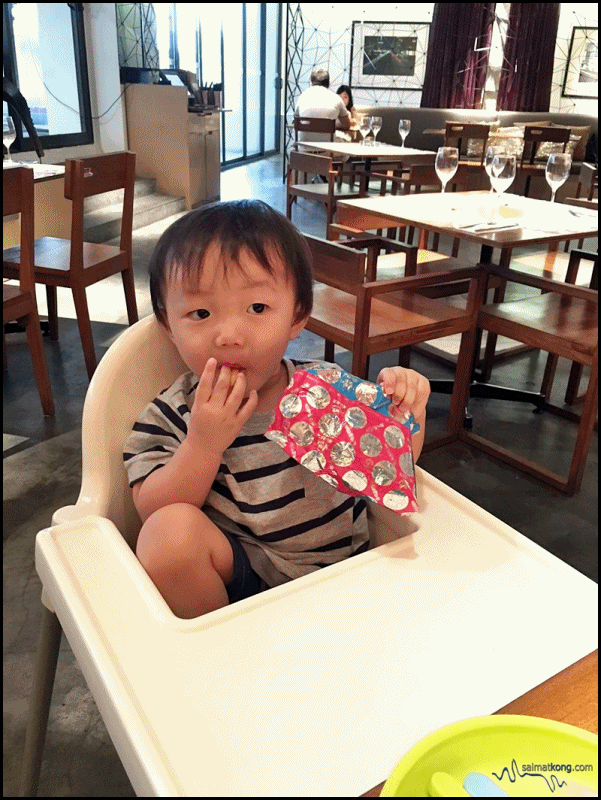 My little guy sitting like a boss and enjoying his snacks while waiting for food.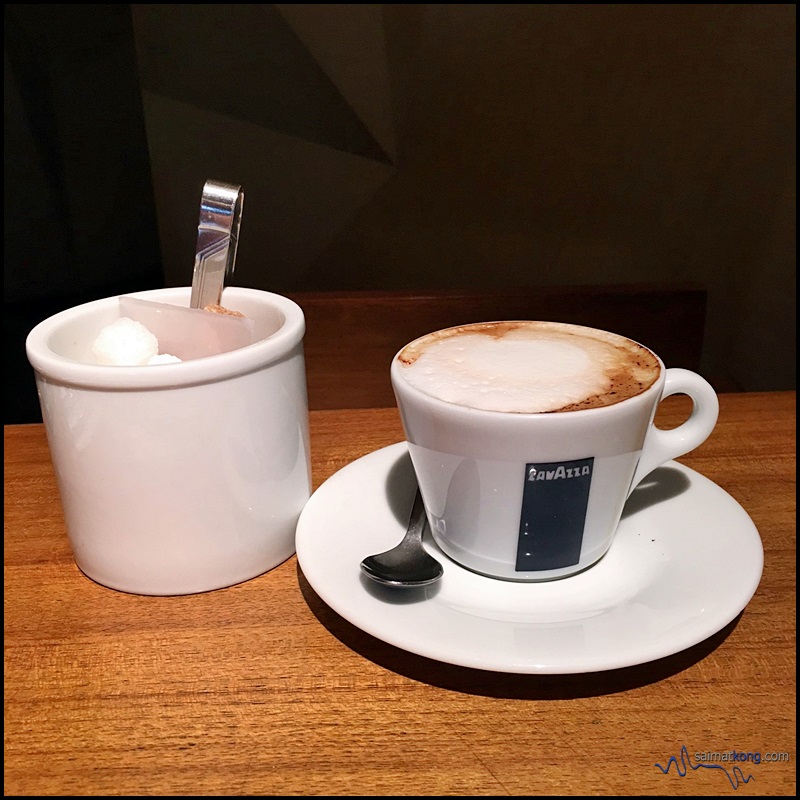 Cappuccino.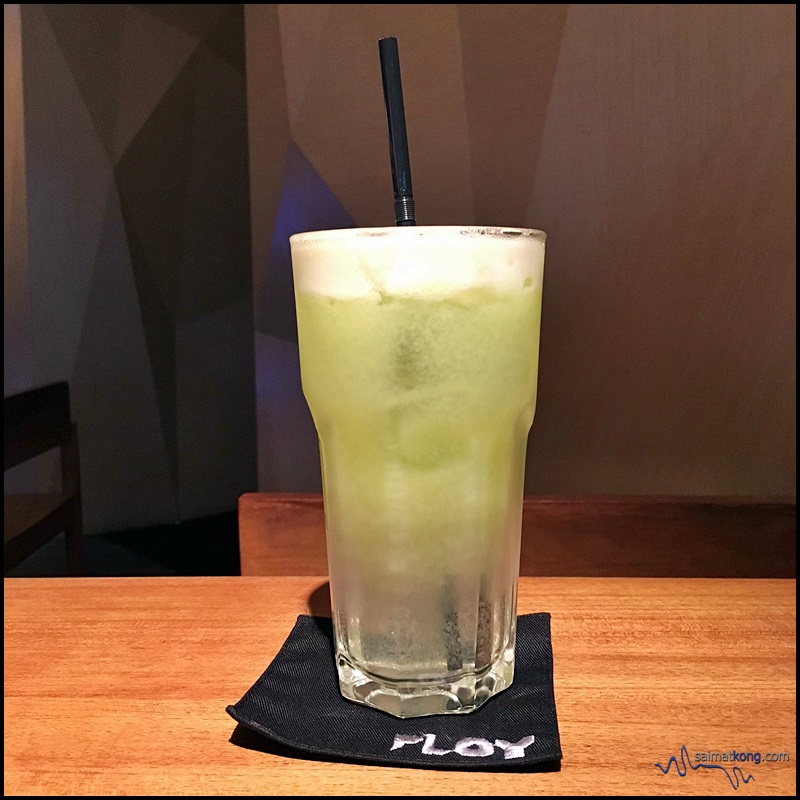 Apple Juice for The Wifey.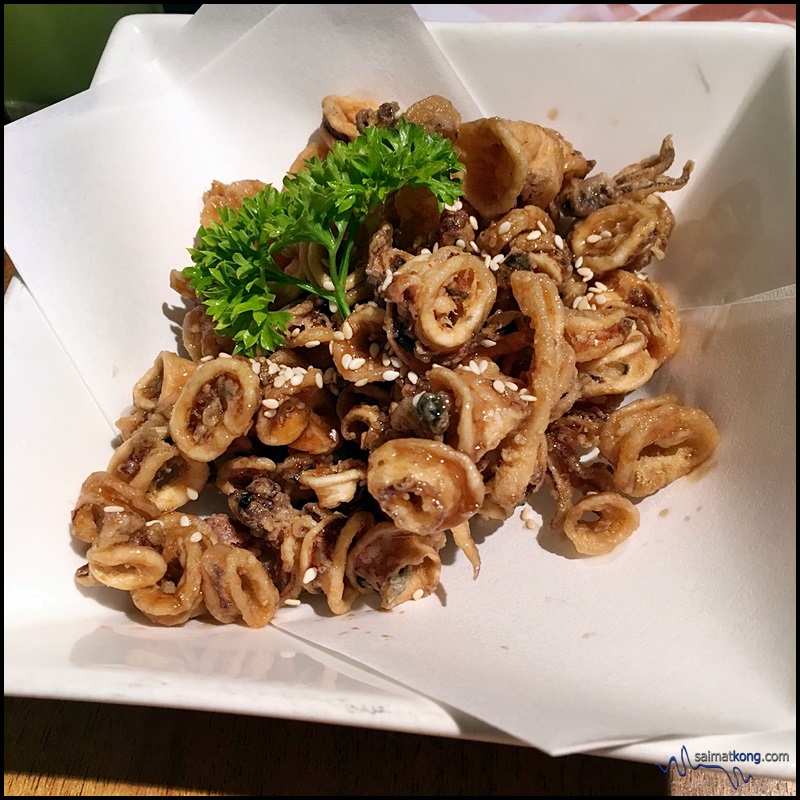 Crispy Baby Squid RM10.50
For starter, we had caramelized crispy baby squids. They are addictive but too overly sweet for my liking though.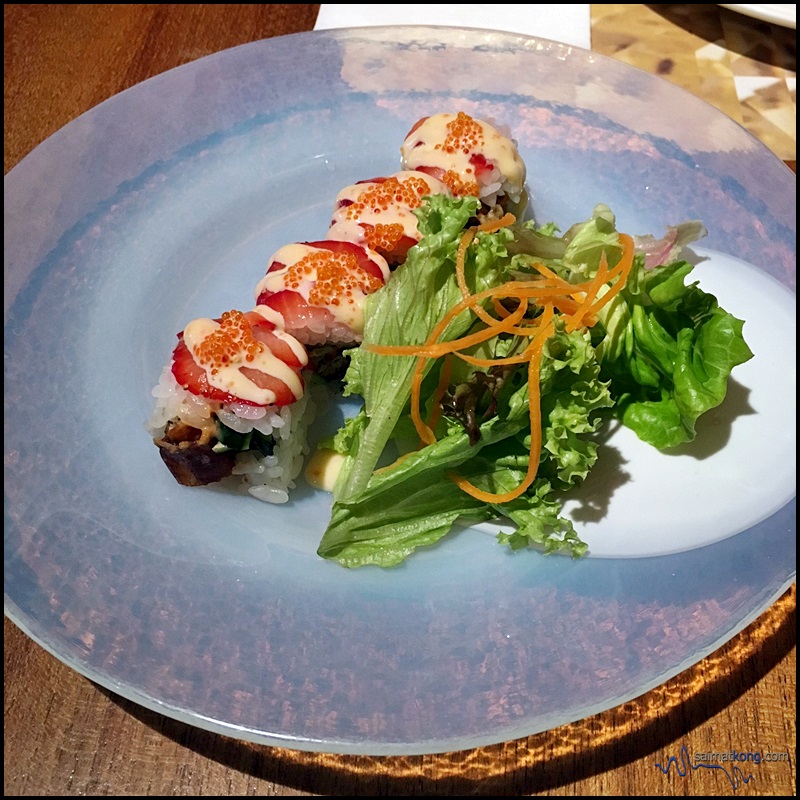 Pink Lady Sushi Roll RM18.50 for 4pcs
Pink Lady maki is made of soft shell crab, avocado and cucumber wrapped with sliced fresh strawberries.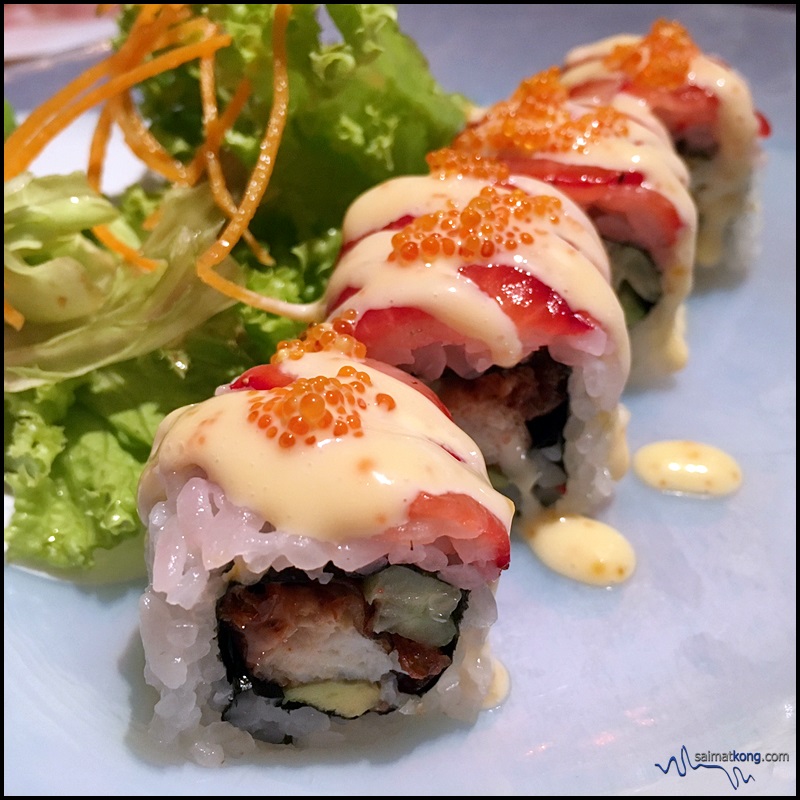 The soft shell crab maki roll taste alright but the mayo sauce was a little spicy though.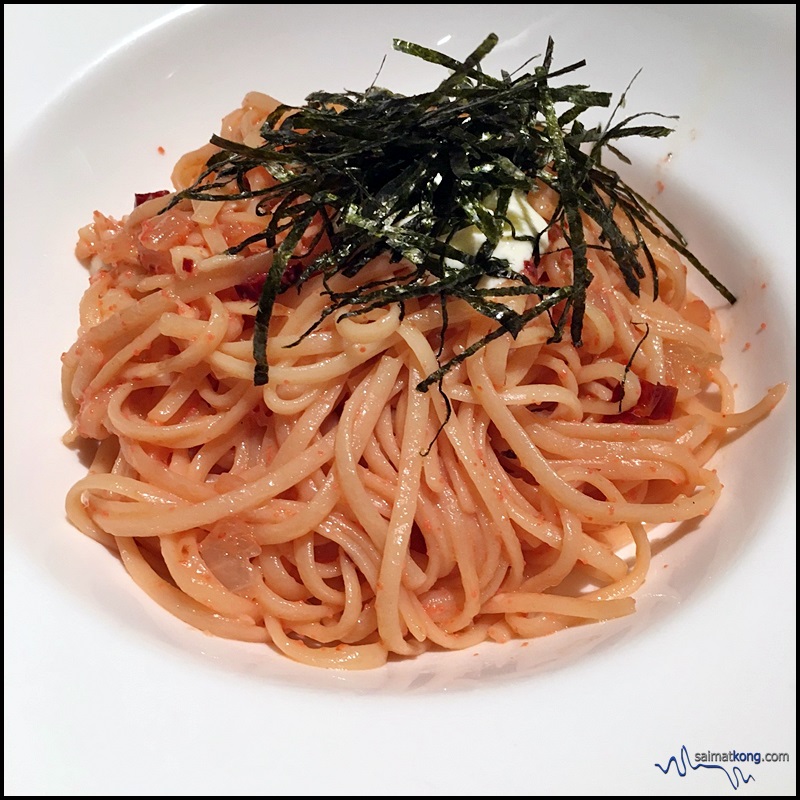 Linguini Mentaiko RM24.50
The linguine pasta with nori and fresh cream may be a simple dish dish but it's absolutely delicious. No wonder it's Datin Dian's (founder of Clearwater Group) de facto favorite pasta.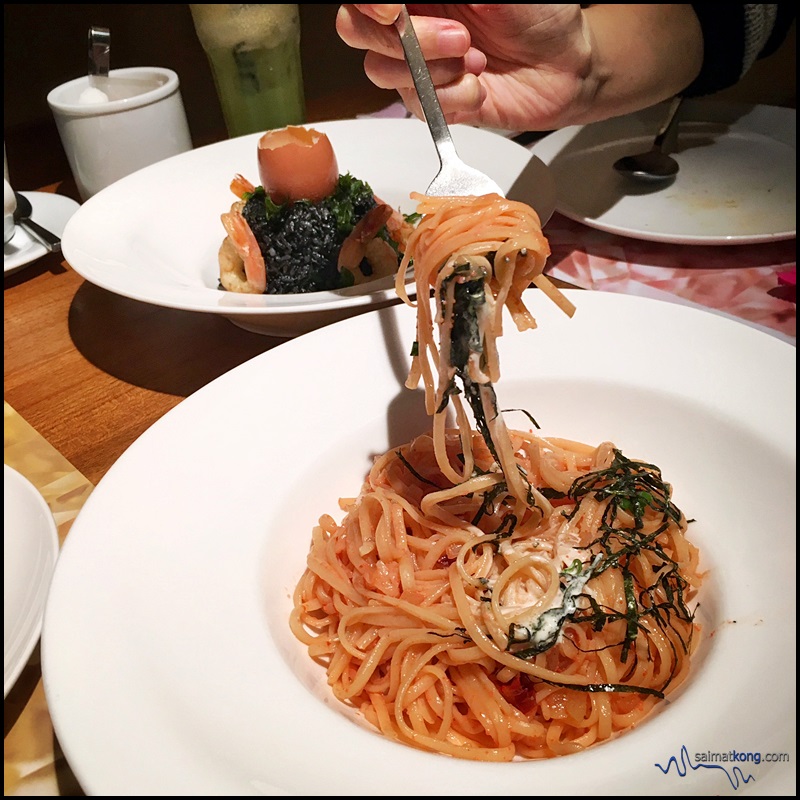 Twirl the linguine Mentaiko before slurping it 🙂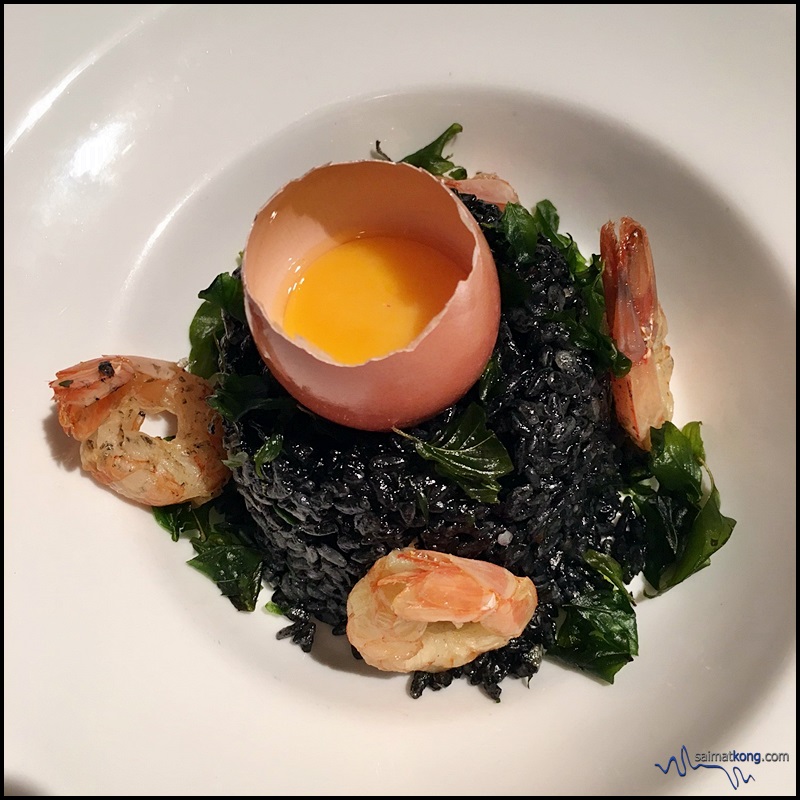 Ploy's Black Fried Rice RM30.50
One of the signature dishes at Ploy, the Black Fried Rice is fried with squid ink, seafood, crunchy Thai sweet basil, egg yolk and chili. You're suppose to mix the egg yolk with the fried rice and after mixing, voila, it's not bad though I would prefer the Mentaiko Linguine if you ask me 🙂 not exactly a fan of squid ink :/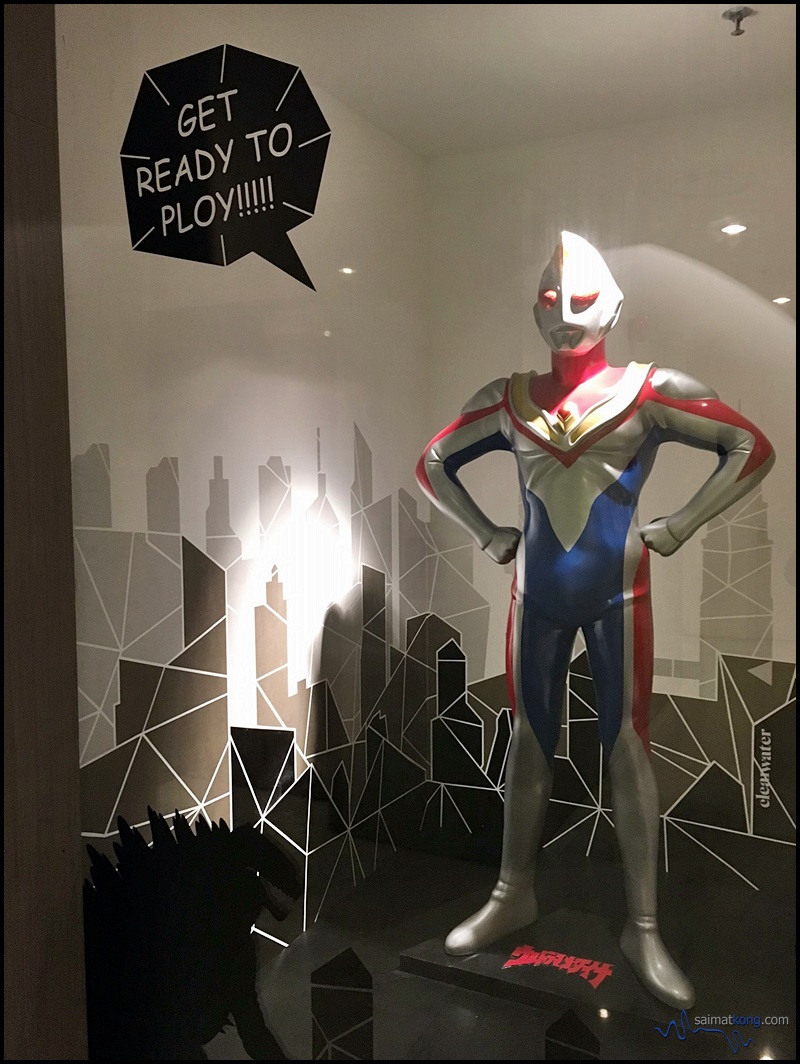 Spotted an Ultraman…even Ultraman loves this place!
Verdict: PLOY at Clearwater, Damansara serves a variety of Japanese-Thai fusion cuisine with a classy and comfortable ambience. Will I PLOY again? Yes, I personally think this is a nice place for fine dining with decent food. This place offers a nice environment to spend your evening with a glass of red wine 🙂
PLOY – Japa & Thai Fusion @ Clearwater, Damansara Heights
Address: G-02 Ground Floor, [email protected], Changkat Semantan,
Damansara Heights, 50490 Kuala Lumpur.
Tel: 03 – 2095 0999
Website: ploywithyourfood.com
FaceBook: www.facebook.com/Ploywithyourfood
Opening Hours:
Monday to Friday: 12.00pm – 3.00pm ;
6.00pm – 12.00 midnight
Saturday:
6.00pm – 12.00 midnight
Closed on Sundays
—
You can subscribe to
my blog, follow me on Facebook, follow Instagram, follow Twitter and Youtube for more updates!
—
Comments
comments