Pies! Pies! Pies! It's all about pies at 'A Pie Thing' which is located at Damansara Uptown. This small and cosy cafe occupies a corner lot facing the LDP highway. From the name, it's not hard to guess that A Pie Thing specializes in delicious pies (savory & sweet pies) and coffee. The freshly baked pies have been a hit amongst pie lovers.
A Pie Thing is clean and modern with spacious and comfortable seating. However, tables filled up very fast and people lined up ordering by 4pm.
A Pie Thing is a self service cafe. Browse through the selection of pies at display and place your orders at the counter. You will be given a 'lucky' number and when your number is called, just walk over to collect your pies at the collection counter.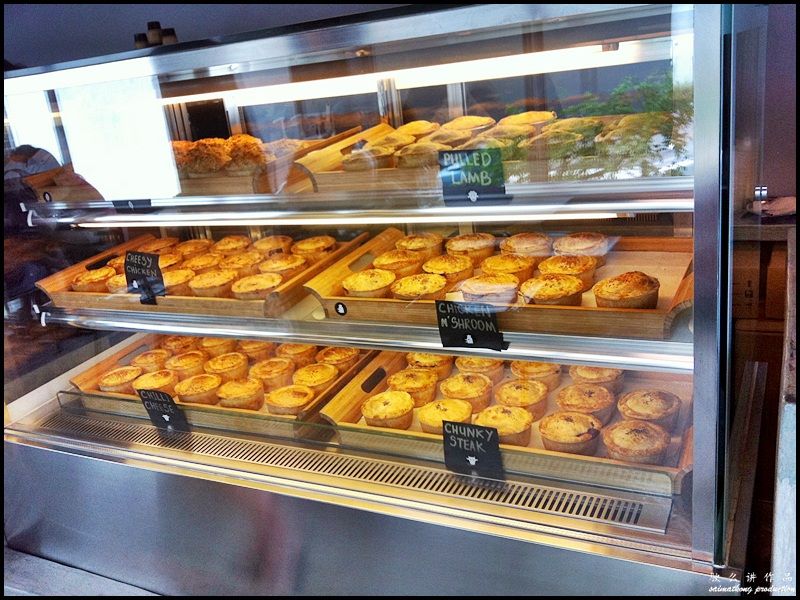 From Chili Cheese, Pulled Lamb, Chunky Steak, and Creamy Spinach to Chicken and Mushroom, you will definitely find a savory pie that you love. Their bestseller includes Pulled Lamb and beef pies.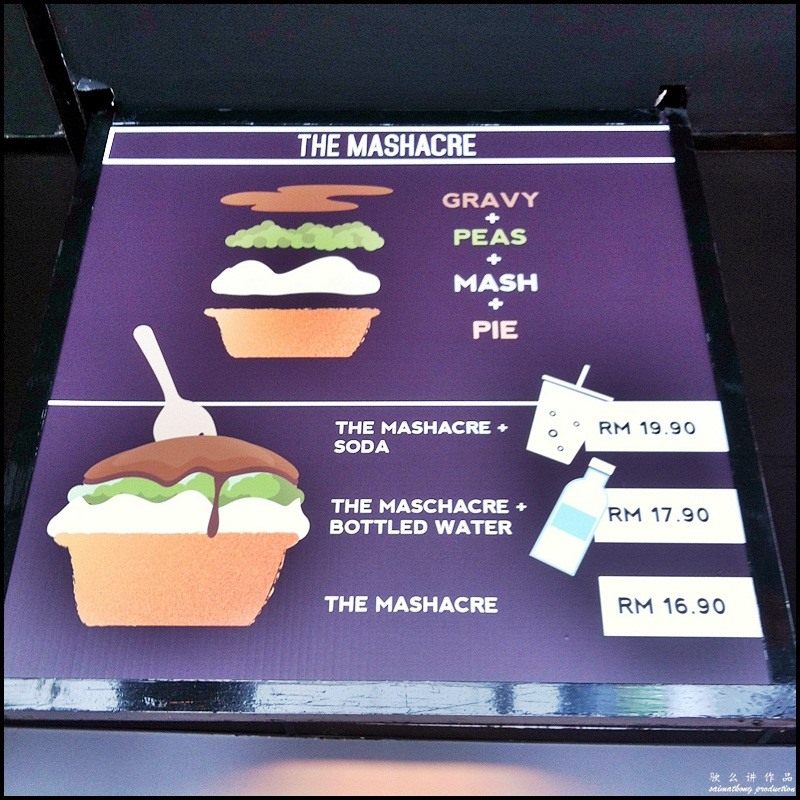 Order your pie with toppings of your choice which includes mash, peas and gravy. If you would love to have the three toppings with your pie, you can order "The Mashacre" combo which includes a savoury pie of your choice with mashed potato, smashed peas, gravy and a beverage of your choice (soda or mineral water).
For those who prefer something sweet, there's a good selection of sweet pies which includes S'mores (Belgian chocolate with roasted marshmallow), The Elvis (peanut butter + chocolate + banana), Nutella (hazelnut chocolate spread), Apple Crumble Pie and Sweet Potato Pie.
Besides mouth-watering pies, A Pie Thing also sells Leonidas Belgian chocolates.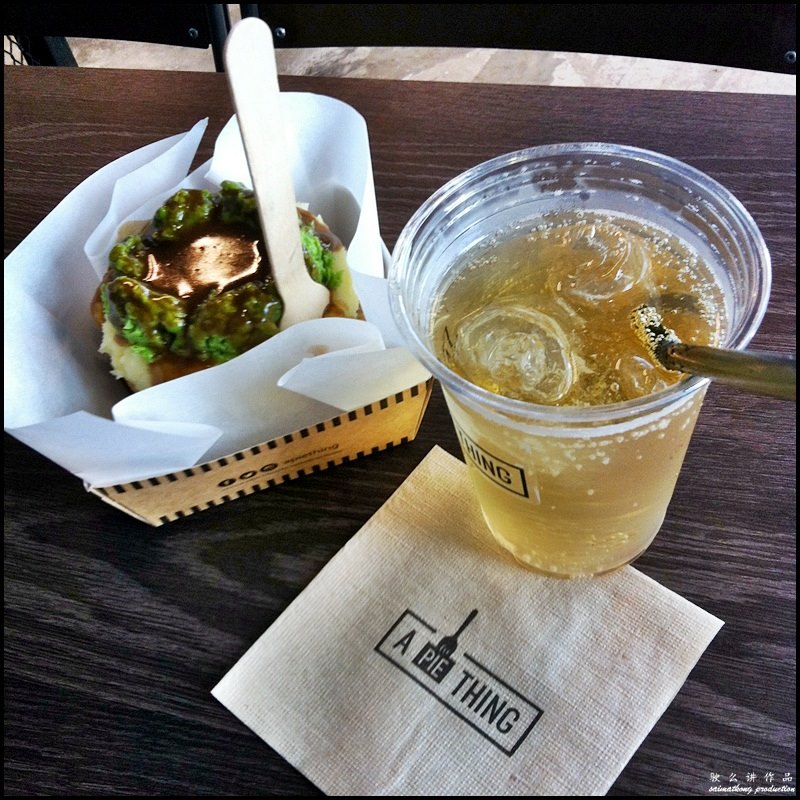 Chunky Steak with 'The Mashacre' + Ginger Ale (RM19.90)
The Chunky Steak Pie is encased in a buttery shortcrust pastry and is generously filled with tender chunks of beef and flavorsome gravy. The pie crust is a bit thick to hold the heavy filing. The Wifey is not a big fan of pie but she thinks the pie taste good too. The ginger ale was alright and it goes well with the pie.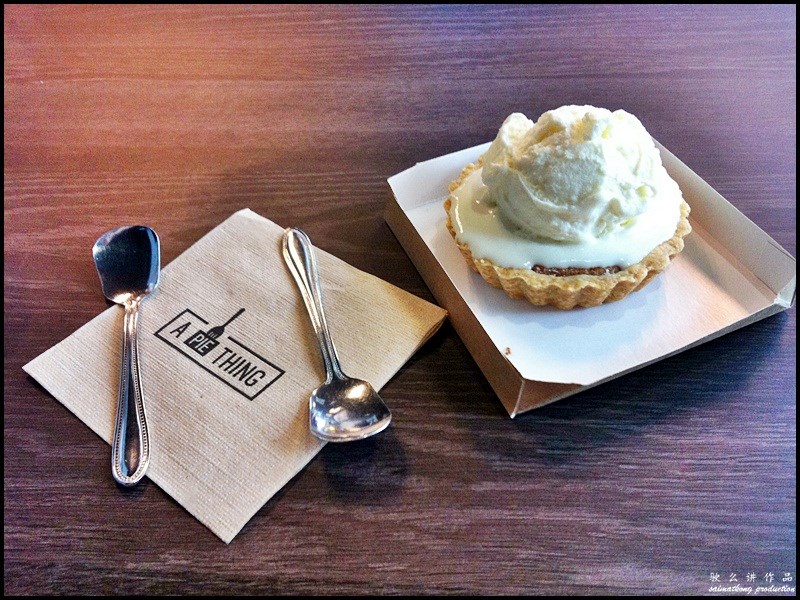 Sweet Potato Pie with Vanilla Ice Cream (RM9.90)
The Sweet Potato Pie is made with sweet potato and has a subtly scent of cinnamon. The Wifey like the dense texture of this dessert pie and give a thumbs up!
Verdict: A Pie Thing at Uptown Damansara offers a wide variety of sweet and savory pies. Having tried 2 flavors of pie, I'll definitely come back soon to sample the rest of the menu. The price tag was a bit steep at RM19.90 for 'The Mashacre' combo unless they replace the soda with something better. However, the pies are really worth trying. If you are a fan of pie, you simply can't miss A Pie Thing. Come early (especially on weekends) to get the freshly baked pies coz these delicious pies sell out pretty fast.
A Pie Thing @ Damansara Uptown, PJ
Address: 128G, Jalan SS21/35, Damansara Utama, 47400 Petaling Jaya, Selangor
Opening Hours: 4pm-11pm; Tuesday – Sunday
Facebook: https://www.facebook.com/apiething
Comments
comments