Pickle & Fig @ TTDI (Taman Tun)
Pickle & Fig Cafe is one of the latest neighbourhood sandwich shop in the Taman Tun (TTDI) vicinity. This cafe offers a wide range of healthy choices ranging from salads, light bites, sandwiches, pressed paninis, interesting mixes of smoothies (Goji Me, Avocado Dates, Dangerously Red and Bananalicks), juices, tea and coffee.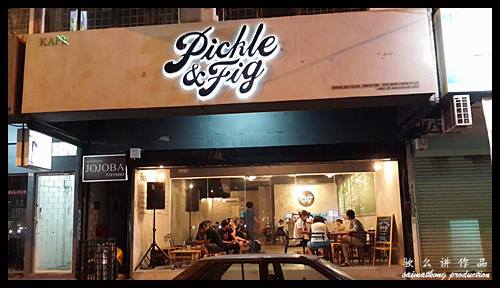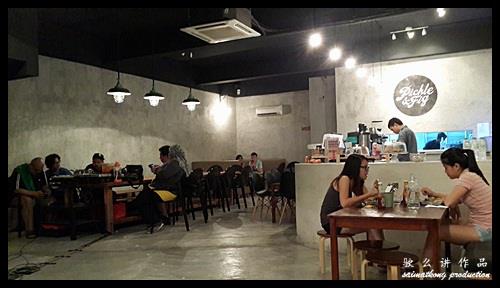 The very creative concrete wall art outside Pickle & Fig cafe. Just to ponder, "Before I Die… I will…?"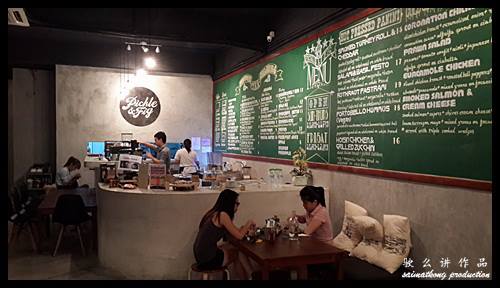 The interior of this cafe is simple, modern and cosy. The cafe's furnitures and fittings are made of wood. There's wooden tables, wooden stools, wooden bench and pallet tables.
This cafe use a large chalkboard to display their entire menu. You just have to read through the chalkboard menu, order your meal and pay at the cashier.
Smoked Turkey Roll & Cheddar RM15.00
This Smoked Turkey Roll & Cheddar Cheese Panini is heavenly. It has ingredients like smoked turkey, sautéed mushroom and cheddar cheese. The Panini was nicely toasted until golden brown. So simple and yet so perfect!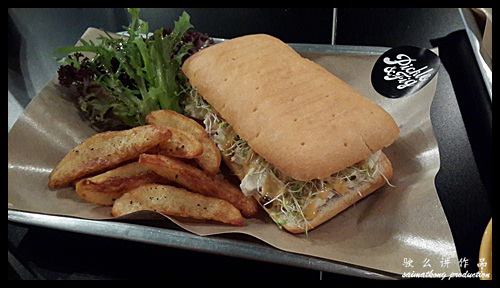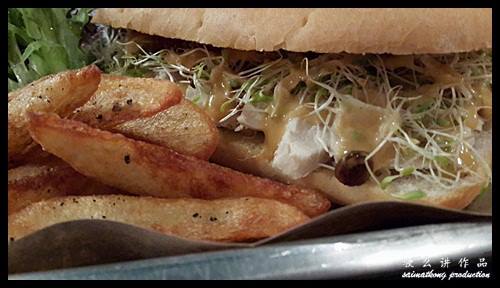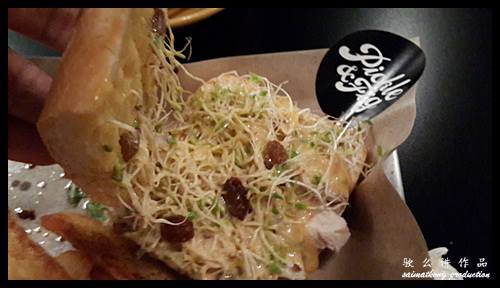 Coronation Chicken Sandwich RM15.00
This Coronation Chicken Sandwich is one of their specialty. It got lots of alfalfa sprouts, caramelised onion, piece of flavored chicken breast as well as raisins coronation sauce.The alfalfa add such a unique flavor to this ciabatta sandwich. This is simply delicious!
Flat White RM8.00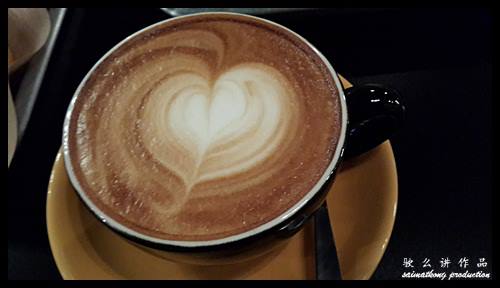 Cappucino RM8.00
The coffee here is a bit mediocre. I guess it's because their specialize in smoothies and not coffee.
Verdict: This is a cosy and nice place to catch up with friends over delicious, hearty food. Perfect for breakfast, lunch, snack, teatime or even dinner. As for us, we will be returning to sample other menu items and their signature smoothies.
Pickle & Fig @ TTDI
Address: No. 26, Jalan Tun Mohd Fuad 2, Taman Tun Dr Ismail, 60000 Kuala Lumpur
Tel: 03-2858 9960
Opening hours: 10am-10pm (11pm Fridays & Saturdays)
—
Follow me on Facebook, Twitter, Instagram for more live updates!
Facebook : https://www.facebook.com/smartkong
Twitter : https://twitter.com/saimatkong
Instagram : http://instagram.com/saimatkong
Comments
comments