I've been wanting to try Paradise Inn (樂天客栈) which is located in Sunway Pyramid Shopping Mall but never had the chance to until recently. Paradise Inn is a casual dining restaurant offering a variety of delicious Cantonese cuisine at affordable price. Just like Paradise Dynasty (famous for its colorful xiao long bao) and Kungfu Paradise, Paradise Inn is also a subsidiary of Paradise Group in Singapore .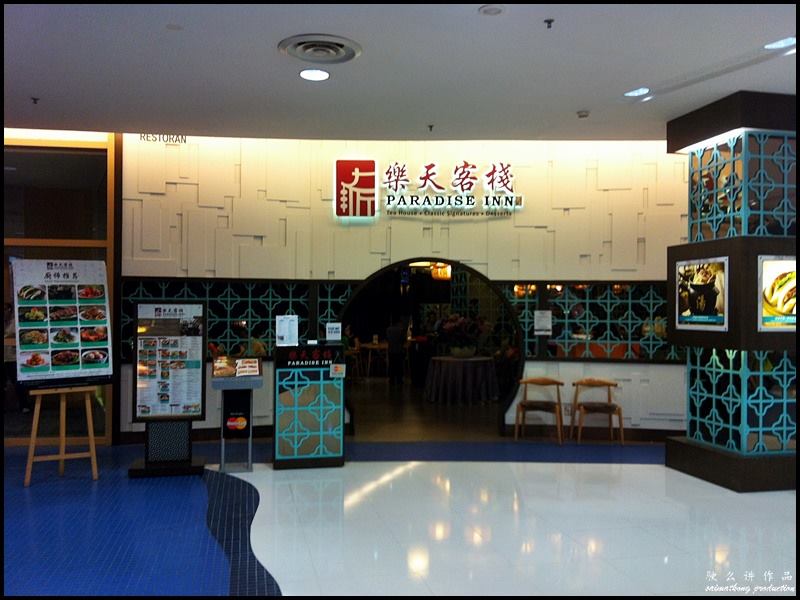 Paradise Inn is located next to Jusco and near to Starbucks in Sunway Pyramid Shopping Mall.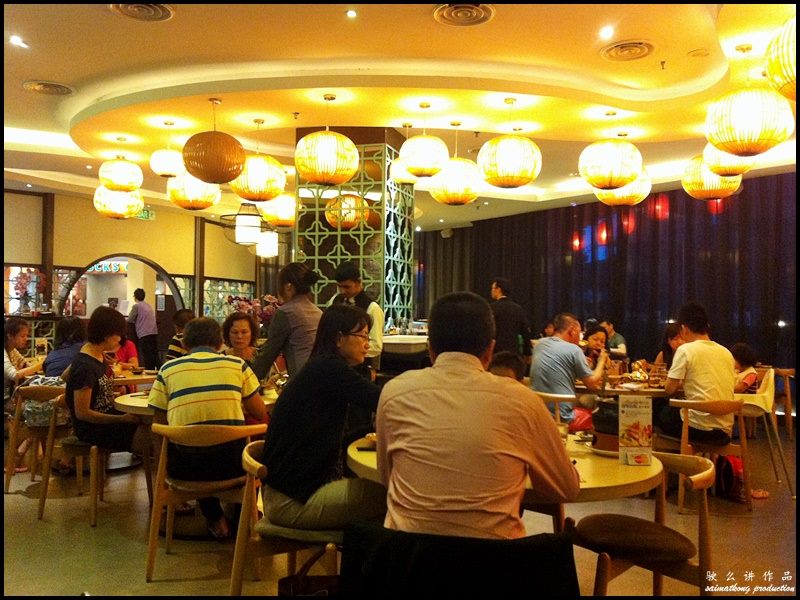 Paradise Inn is beautifully furnished with oriental antiques and each table is well-spaced for a comfortable dining experience.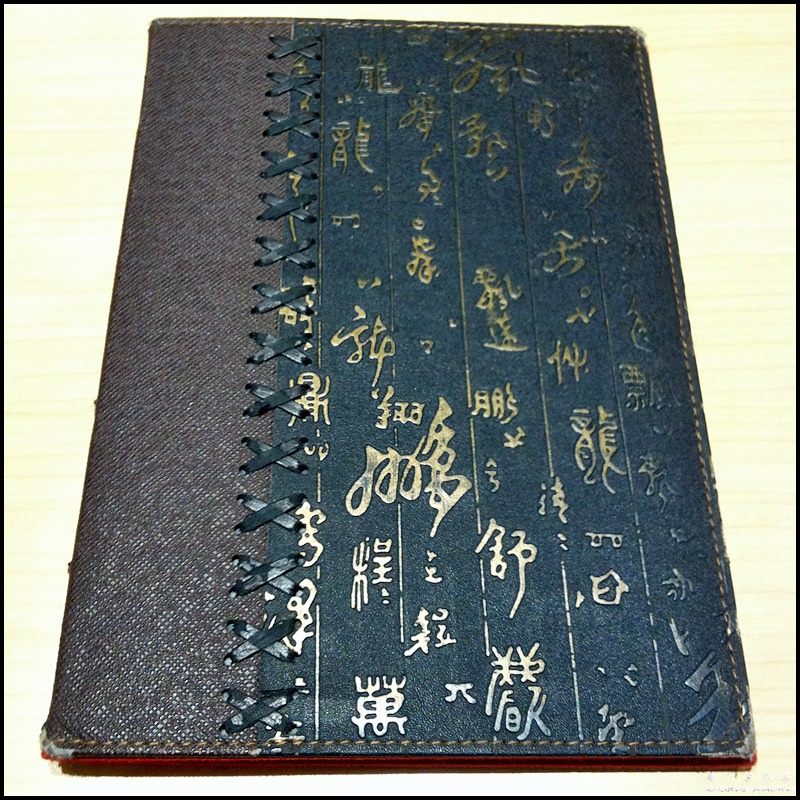 Their menu features a wide range of mouthwatering chinese dishes ranging from pork, chicken, seafood, beancurd and vegetable. It is well known that Cantonese people love soup. As Paradise Inn specializes in Cantonese cuisine, they offer a series of nourishing soups in their menu too. As a soup lover, I'll definitely revisit to try their traditional double-boiled soups.
After a heavy lunch earlier, we decided to have something light for dinner so we ordered their fried rice and noodles instead of their ala carte dishes which looks really appetising.
Most restaurants use plain dishware but Paradise Inn uses very nice custom made dishware.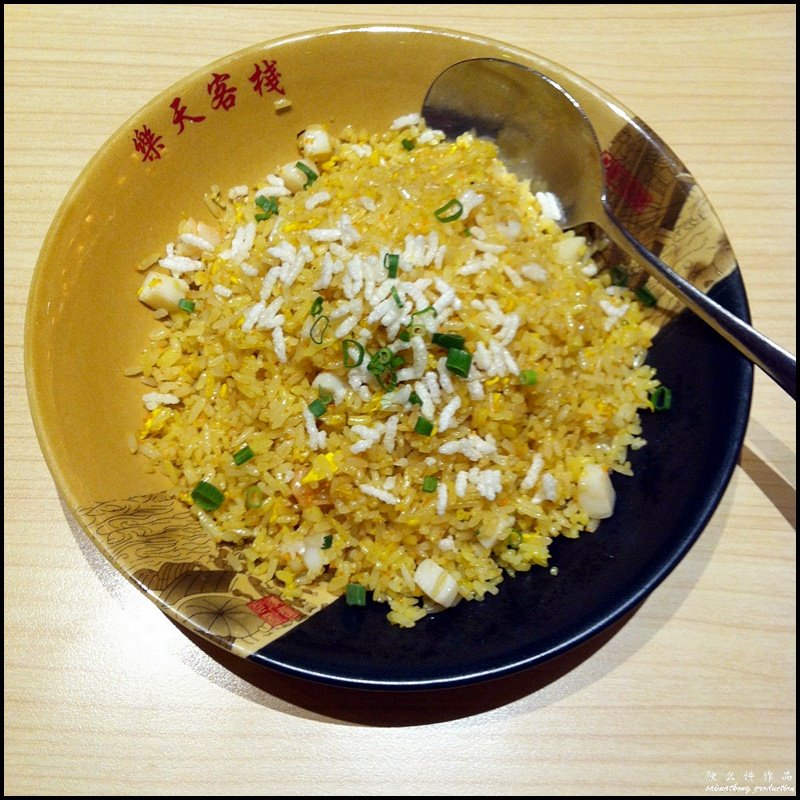 Supreme Seafood Fried Rice (海鲜皇炒饭)
The seafood fried rice may look plain but it has ingredients like prawn, scallop, tobiko (fish roe) and topped with crispy rice puffs and spring onion. It's very flavorful and I love how the fish roe gives a crunchy texture as it pops in the mouth. Perfecto!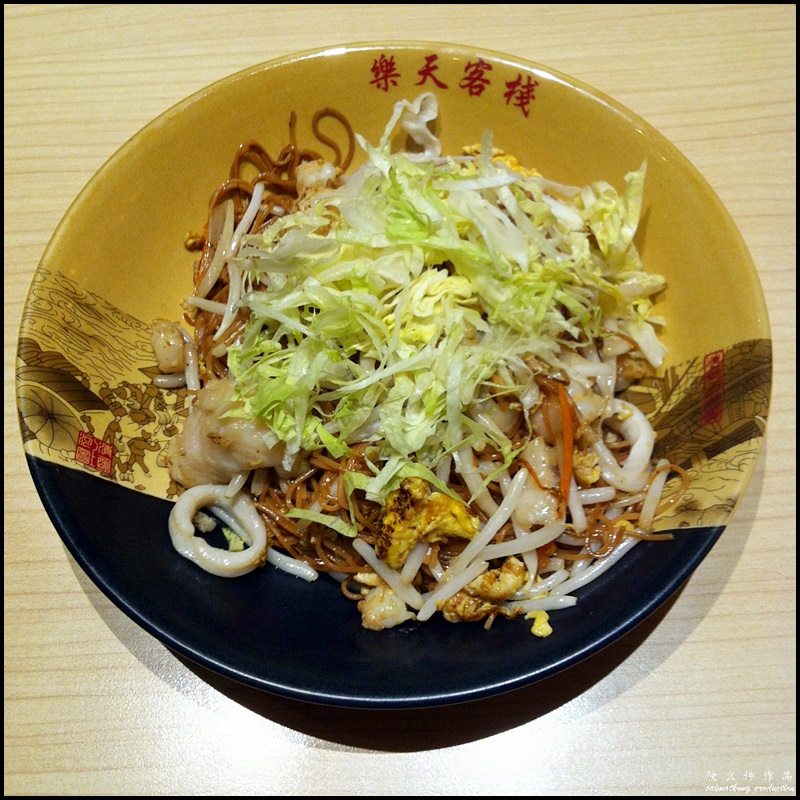 Homemade Style Fried Vermicelli (冻冰花炖雪蛤)
The fried vermicelli has ingredients like bean sprouts and seafood. It's quite delicious and not very oily.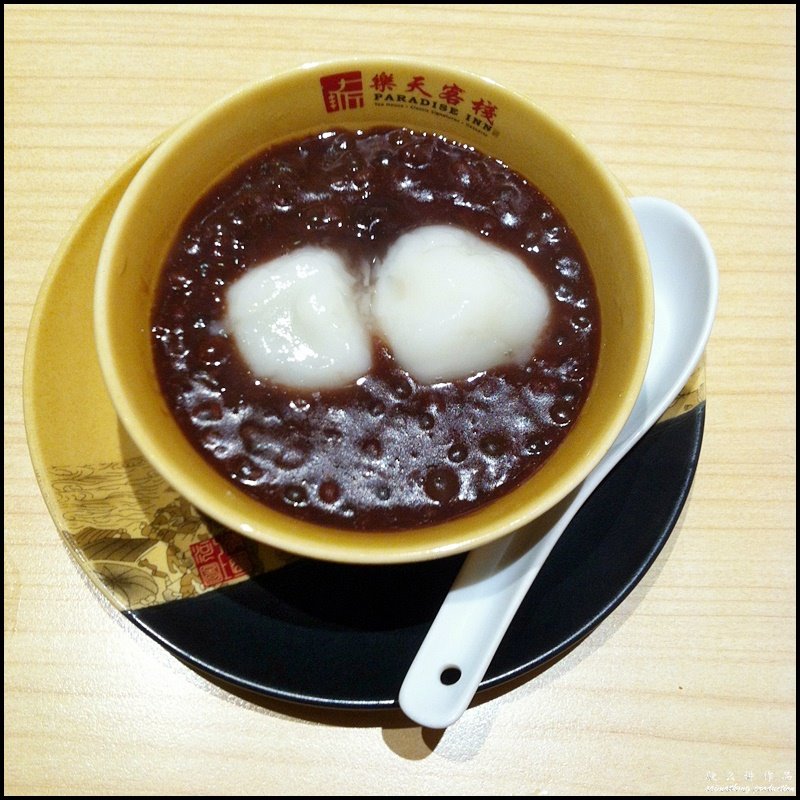 Red Bean Paste with Rice Dumplings (红豆沙汤圆)
Red bean soup with sago is one of the famous chinese dessert. The warm and delicious red bean paste is boiled with sago and it has a nice citrus flavor from dried tangerine peel.
Verdict: Paradise Inn (樂天客栈) offers a wide range of well-flavored Cantonese dishes with superb service. This restaurant is under the same management as Paradise Dynasty which is famous for colourful steamed dumplings (xiao long bao). Paradise Inn has a comfortable environment with elegant setting which is perfect for family dinner, friends gathering or business functions. I'll definitely revisit to try their traditional double-boiled soup and dishes and hopefully they'll open more branches in other shopping malls.
Paradise Inn (樂天客栈) @ Sunway Pyramid
Location: LG1.7 and 1.8 (next to Jusco & near Starbucks) Oasis Boulevard, West Wing, Sunway Pyramid Shopping Mall, No. 3, Jalan PJS 11/15, 46150 Petaling Jaya, Selangor, Malaysia.
Tel No: 03-5637 8822
Opening Hours: Mon – Sun (10:00 am – 10:00 pm daily)
Website: www.paradisefnb.com.my
Facebook: fb.com/paradisegroupmsia
Comments
comments