Do you still Old Master Q or Lao Fu Zi (老夫子)? It's a very popular comic from Hong Kong. When I was a kid, I loved reading the comic book coz it's very entertaining 🙂 To celebrate the upcoming Mid-Autumn Festival, Hong Kong Bay is bringing their popular Old Master Q themed Musang King Icy Mooncake back 🙂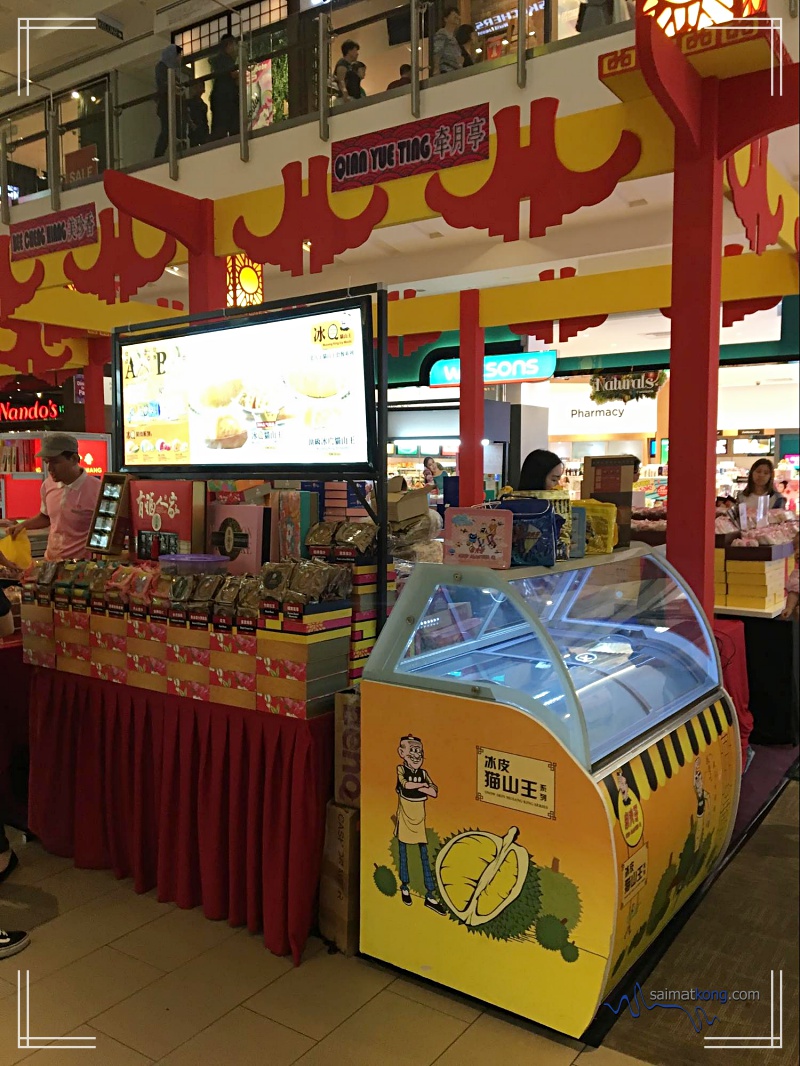 This year, besides their famous Musang King Icy Mochi mooncake, Hong Kong Bay is also introducing Musang King Snowskin. Durian lovers will find these King of Fruits mooncake from Hong Kong Bay a delight.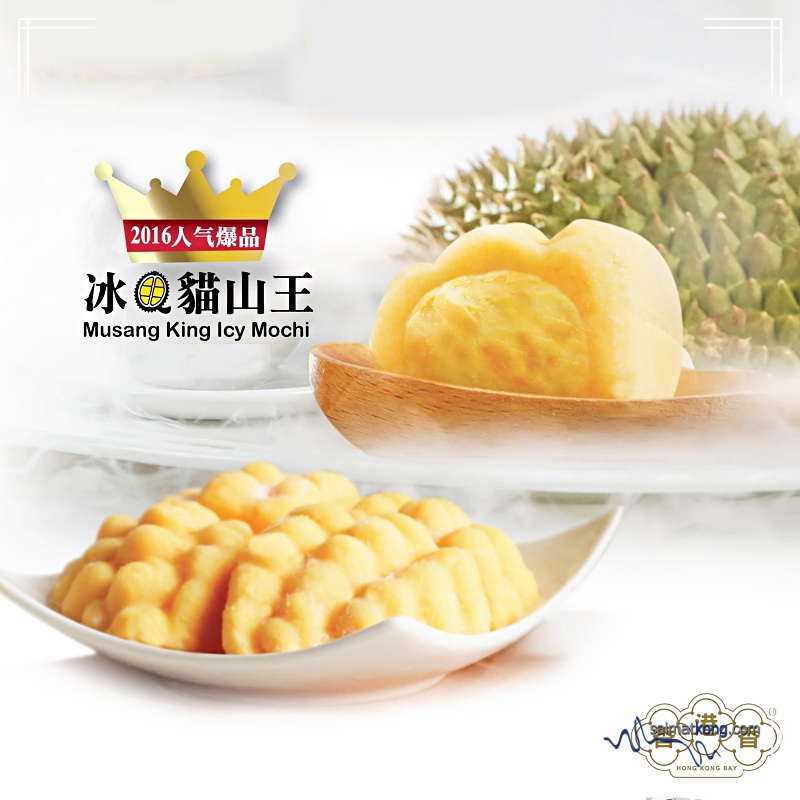 Musang King Icy Mochi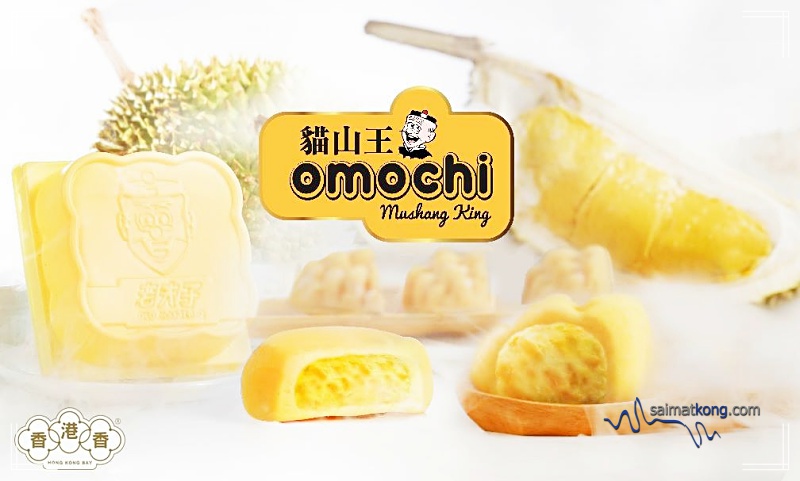 Musang King Omochi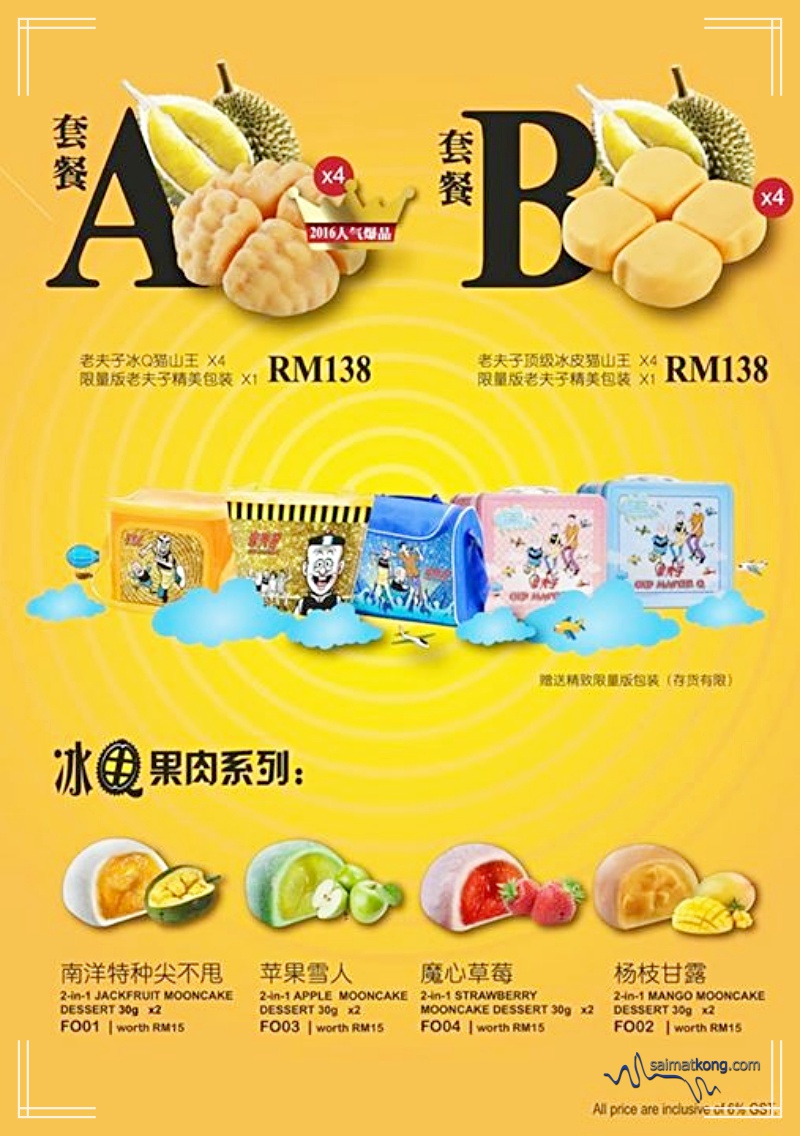 For RM138, choose from either Set A which consists of 4pcs of Musang King Icy Mochi and a limited edition Old Master Q bag/ Metal tin or Set B which consists of 4pcs of Musang King Omochi and a limited edition Old Master Q bag/ metal tin box. Also, the mooncake set comes with freebies!!! When you purchase either Set A or Set B, you also get a set of the fruity flavored mooncake dessert for FREE!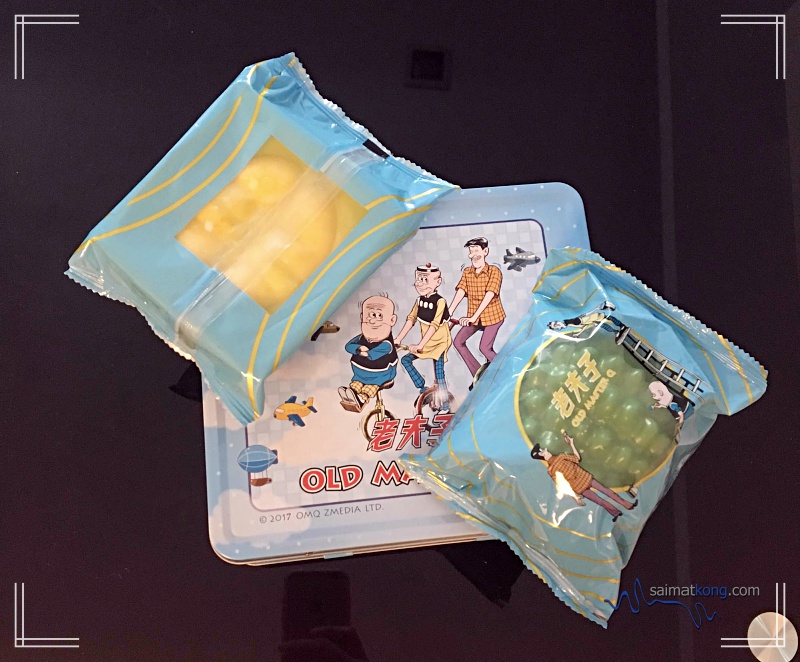 The Musang King Icy Mochi are shaped like a durian with prickly thorns.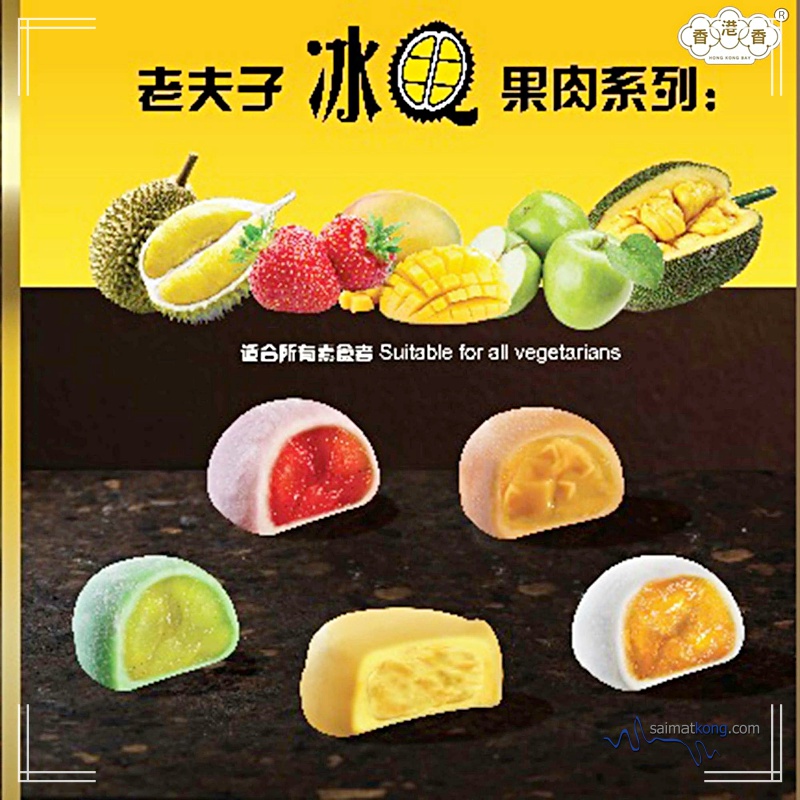 The Old Master Q themed fruity flavor mochi comes in flavors such as jackfruit, apple, strawberry and mango.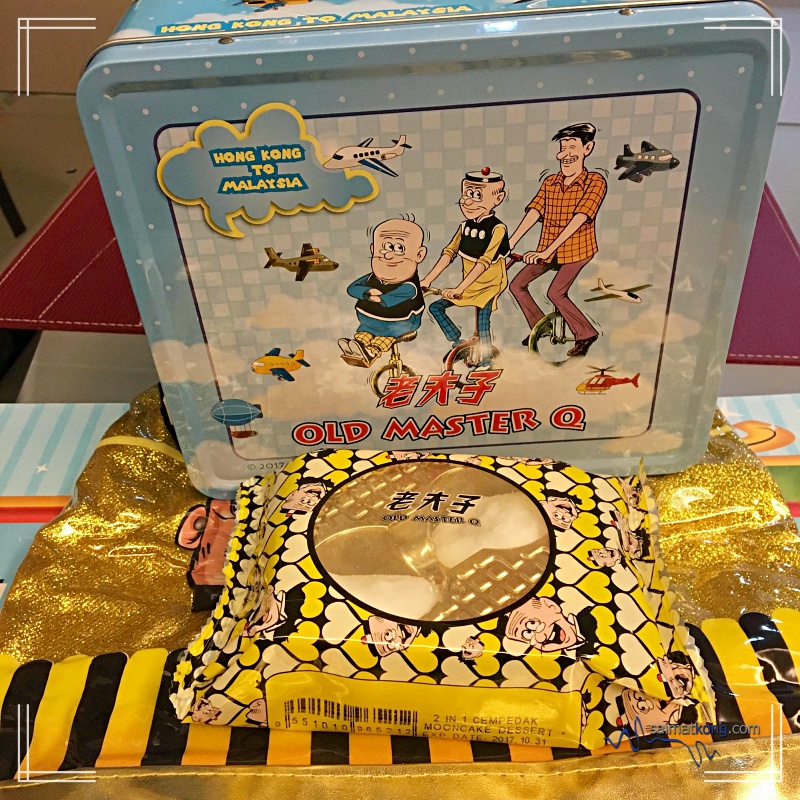 When you purchase Old Master Q themed snowy mooncake, it comes packaged in a nice Lao Fu Zi metal tin box and it's available in pink and blue. Also, you can choose a limited edition Old Master Q bag.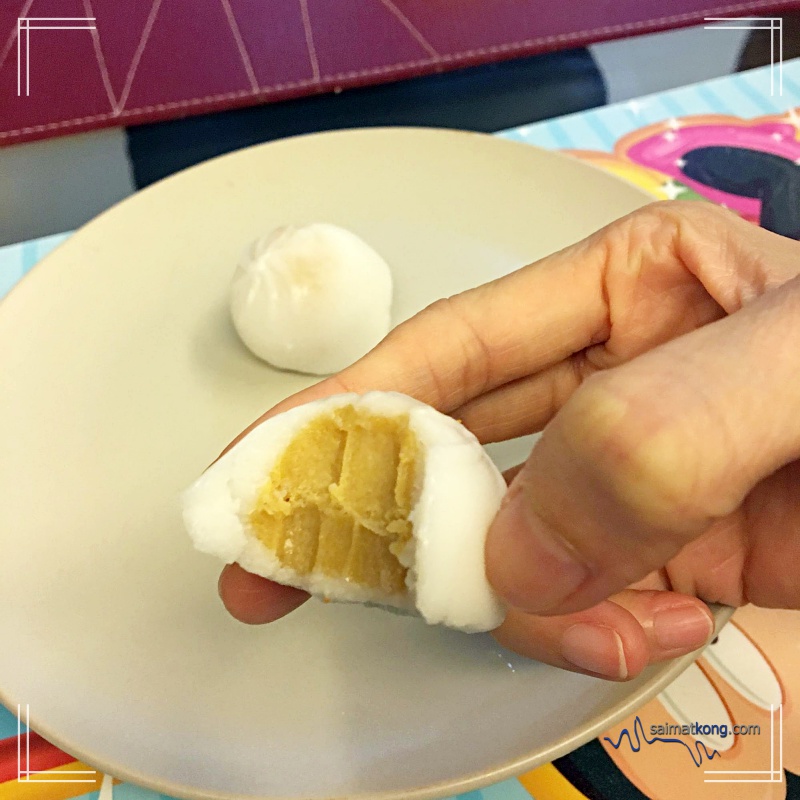 This is how the fruity flavor mooncake dessert look like, it's basically a round shaped mochi filled with the fruit paste. I took a bite of the jackfruit flavor mooncake dessert, love the fragrance from the jackfruit. Quite a refreshing dessert.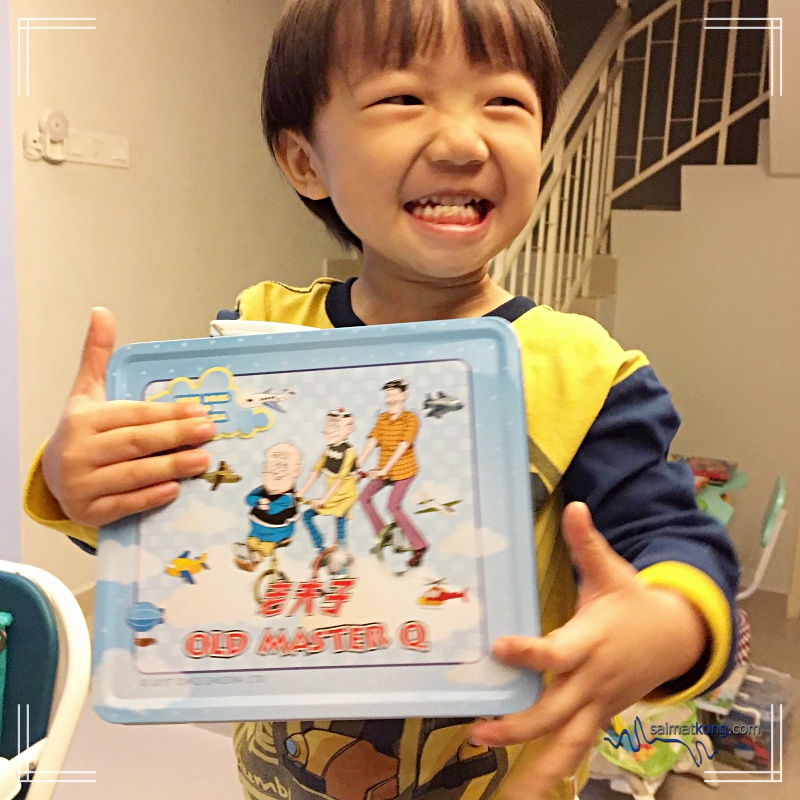 See how happy Aiden is with the limited edition Old Master Q metal tin box?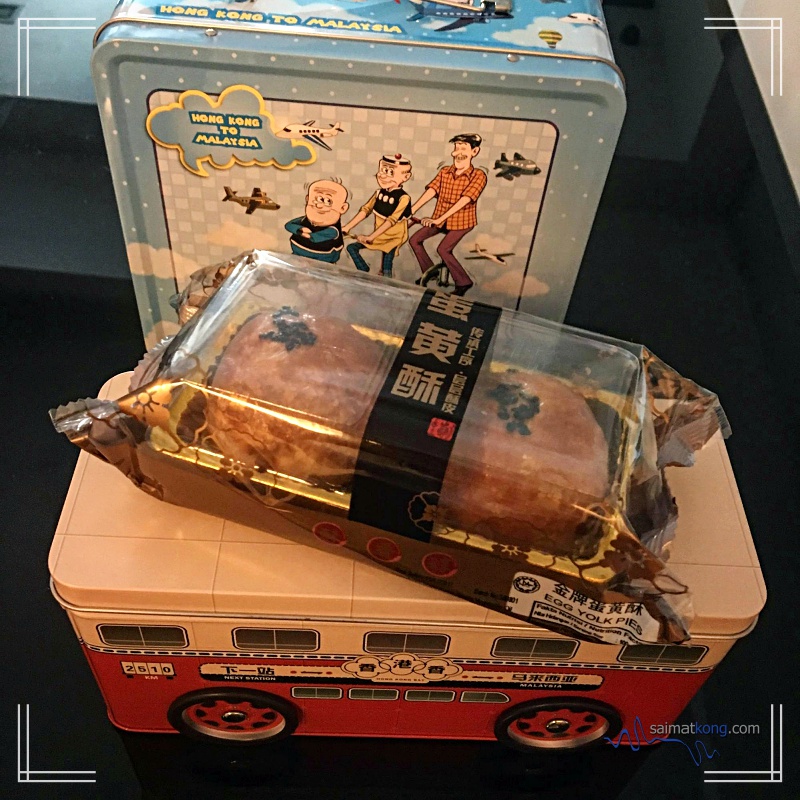 Besides their snowy mooncakes, Hong Kong Bay also offer mouthwatering egg yolk pies (RM85) with a soft and buttery skin and filled with smooth lotus paste filling and egg yolk in the middle.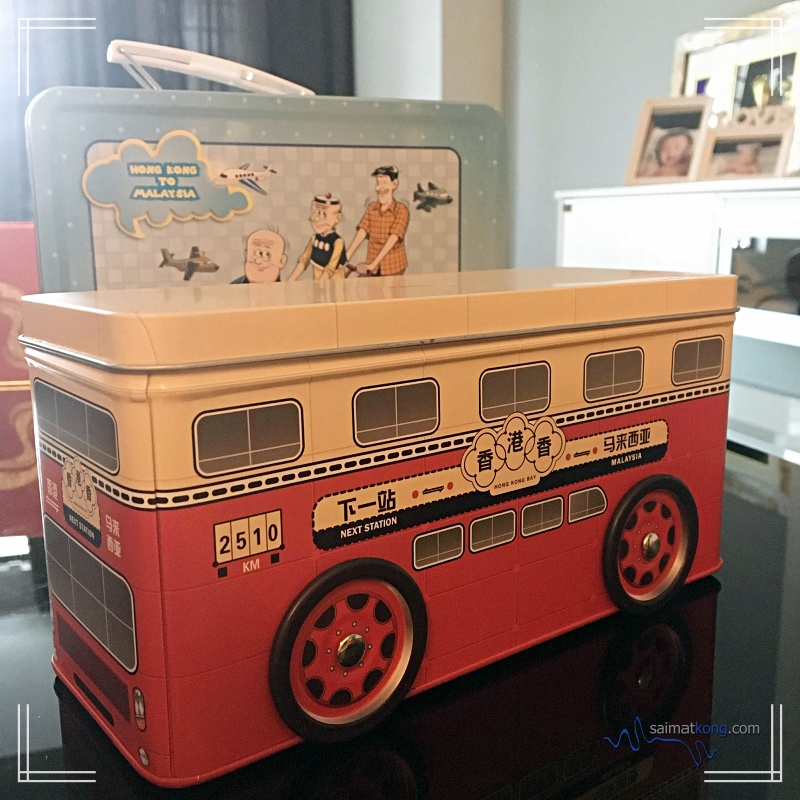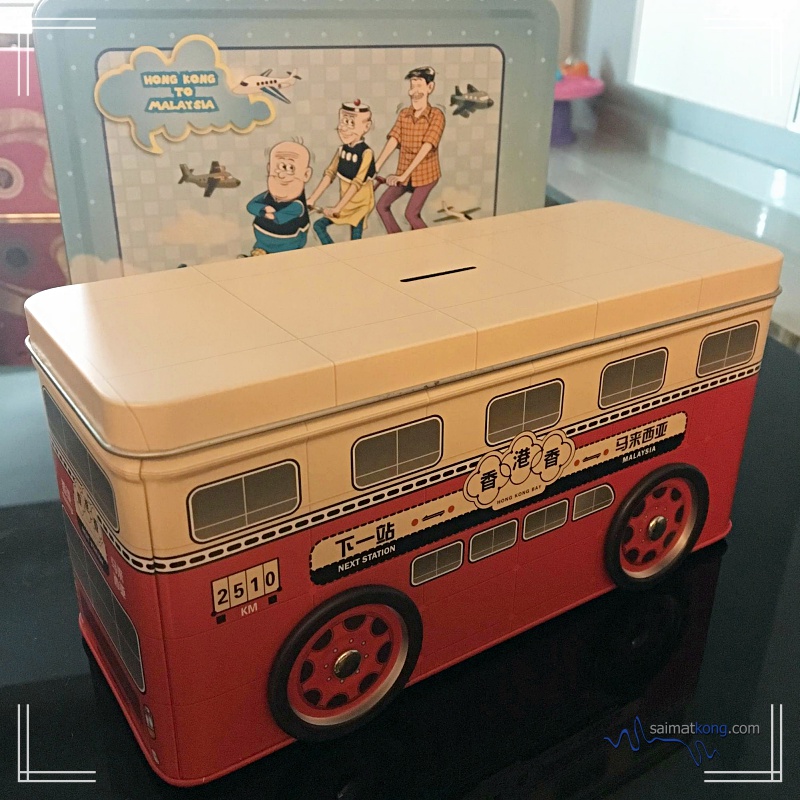 Really love the nice bus metal tin which totally reminds me of the Hong Kong bus. This limited edition Hong Kong bus metal tin can be used as coin box, storage box or even as decoration.
These Old Master Q mooncakes and pastry can be purchased from their mall-based kiosk in Johor, Penang and Kuala Lumpur . If you wanna grab a set of these Old Master Q snowy mooncakes as gift for your family and friends, do check out their kiosk at the following locations:-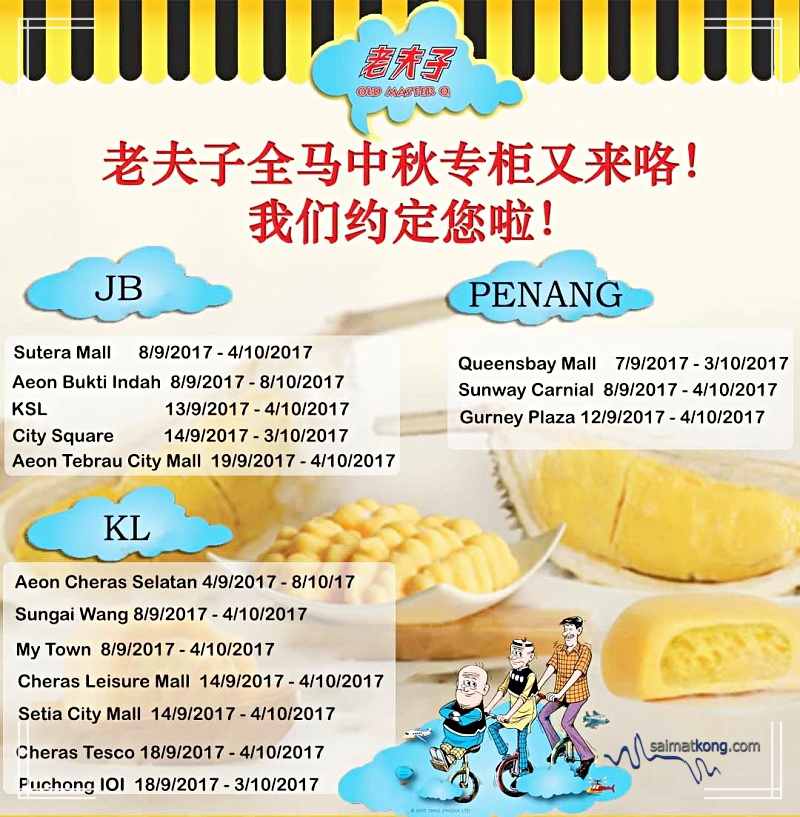 Comments
comments