Nyonya Valley Restaurant @ CyberView Garden, Cyberjaya
We chanced upon this restaurant as we were driving around Cyberjaya. Nyonya Valley, just as the name suggests, serves Nyonya or Peranakan food. This restaurant is surrounded by lush environment. Parking is not an issue here.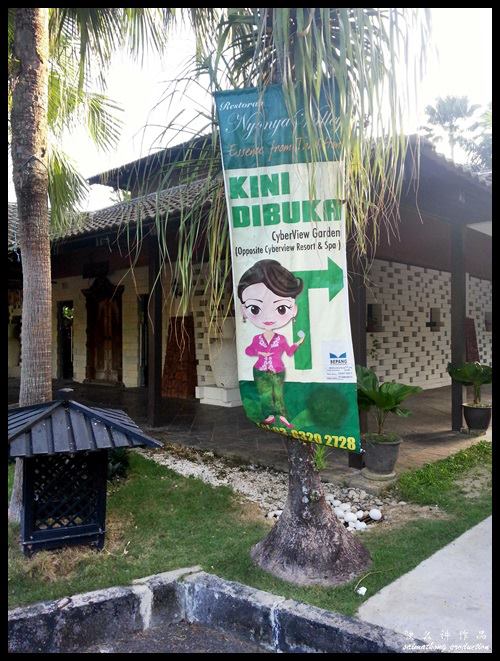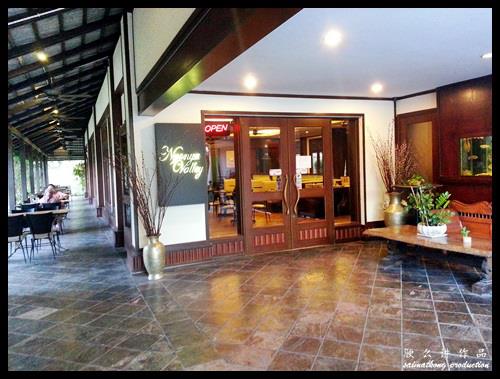 There was only one table occupied when we arrived and maybe three by the time we left the restaurant.
Among the dishes that we ordered: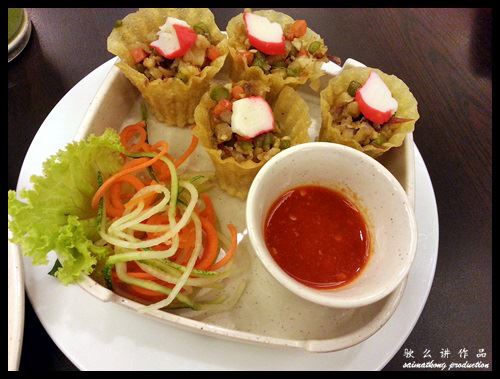 Nyonya Pai Tee RM7.90
Pastry cup "top hat" filled with vegetables and minced chicken and topped with crab stick. A simple appetizer to start off your meal!
Sweet & Sour Fish Fillet RM19.90
This is probably the best dish. The fish fillet is deep fried and cooked with sweet and sour sauce and vegetables. No fishy smell and the fish's texture is good.
Hot Plate Chicken with Onion Sauce RM19.90
Roasted chicken with mixed vegetables and onion BBQ sauce on sizzling hot plate. Egg at the bottom of the chicken! However, this dish is just so-so. Edible!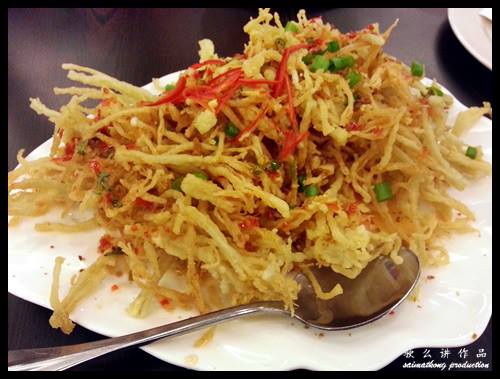 Deep Fried Enoki Mushroom RM13.90
Deep fried golden mushroom served with sweet chili sauce. The mushrooms are crunchy and goes well with the sweet and spicy Thai chili sauce. Addictive!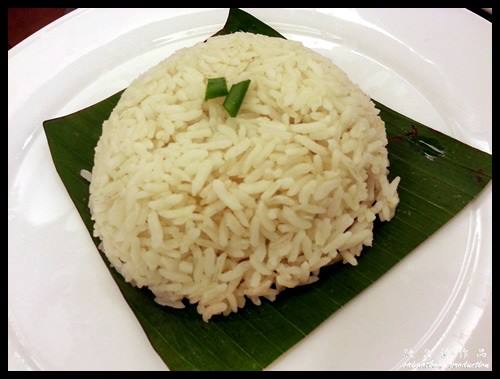 Hainan Rice RM2.50
The rice is pleasantly fragrant. Yumm!!
Belacan Fried Rice RM11.90
Feeling greedy, we ordered a plate of this Belacan Fried Rice. This fried rice is fried with shrimp paste and served with chicken, papadom, seafood and vegetables. Taste wise, it's only average.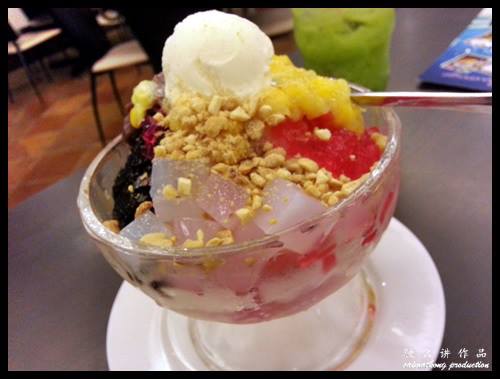 Nyonya Ice Kacang RM7.90
This nice looking dessert is only passable.
Ambula Plum Juice RM7.90
This restaurant is another dining option for those working in Cyberjaya or staying nearby.
Nyonya Valley Restaurant @ Cyberjaya
Address: CyberView Garden, Cyberjaya
Tel: 03-8320 2728
Website: www.nyonyavalley.com
—
Follow me on Facebook, Twitter, Instagram for more live updates!
Facebook : https://www.facebook.com/smartkong
Twitter : https://twitter.com/saimatkong
Instagram : http://instagram.com/saimatkong
Comments
comments