New Shanghai (新上海) @ Chatswood Chase, Chatswood, Sydney
New Shanghai (新上海) is a rather popular Chinese restaurant serving Shanghainese cuisine. There are a number of New Shanghai outlets in NSW, with two outlets in Chatswood area.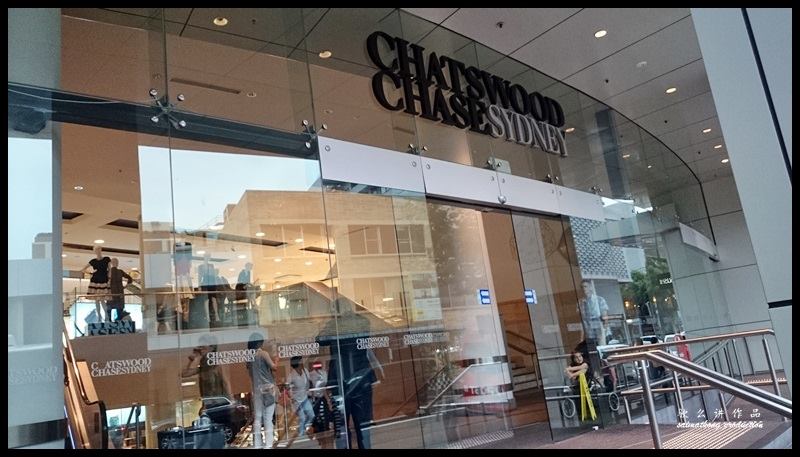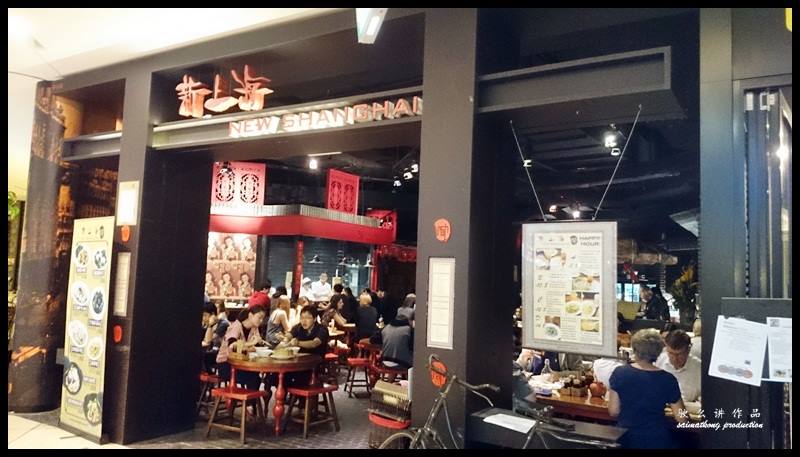 I visited the New Shanghai Restaurant which is located near the front entrance of Chatswood Chase Shopping Mall instead of the original branch at the Lemon Grove Shopping Centre.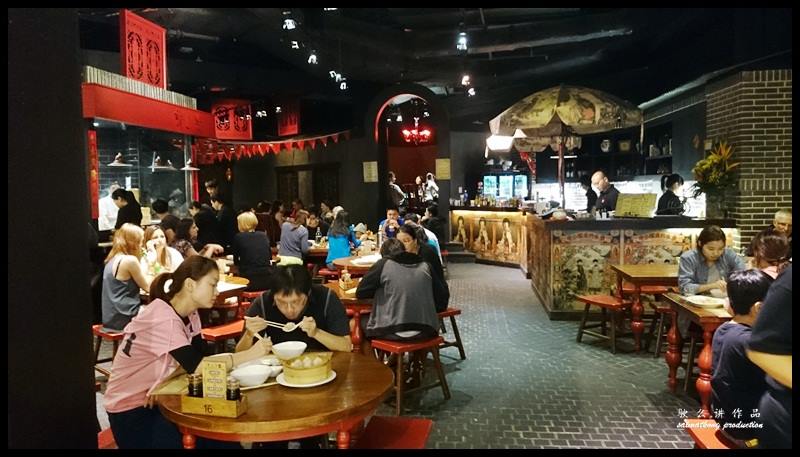 The dimly lit restaurant is decorated in shades of black and red with an old Shanghai feel.
With old-fashioned decor, dim lightings, wooden tables and chairs, antiques and posters on the wall, the dining environment is amazing.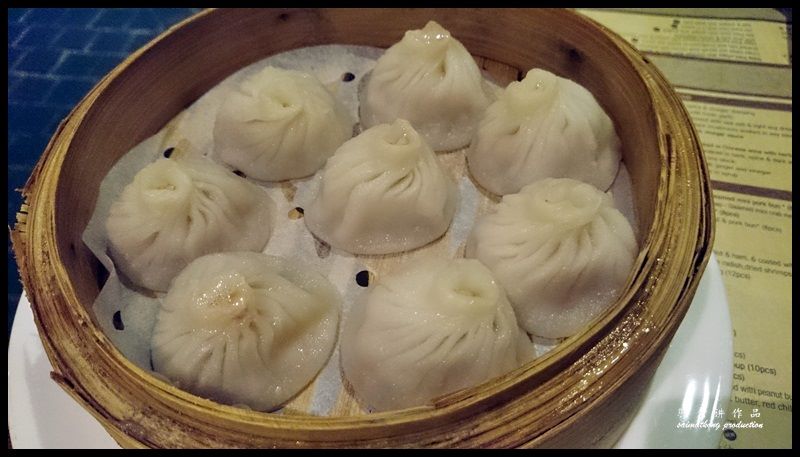 Steamed Mini Pork Bun (Xiao Long Bao 小籠包) (8pcs) (AUD7.80)
The Xiao Long Bao 小笼包 comes in a bamboo steaming basket containing 8 pieces of delicate dumplings. My advise is to eat them fast or else the dumpling skin will harden when it cools. The right way to enjoy these dumplings is to carefully place one on a spoon, making sure not burst the delicate skin which contains the hot soup inside. Dip some vinegar and stuff the whole dumpling in your mouth.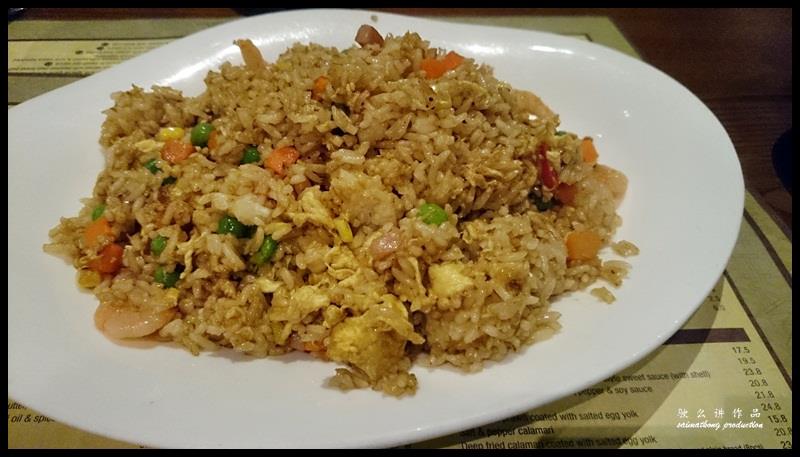 XO Sauce Fried Rice (AUD11.90)
The fried rice has ingredients like carrots, egg, green peas, corn, prawn and ham. It's slightly spicy because XO sauce is a spicy seafood sauce. Not exceptionally tasty but it's not bad.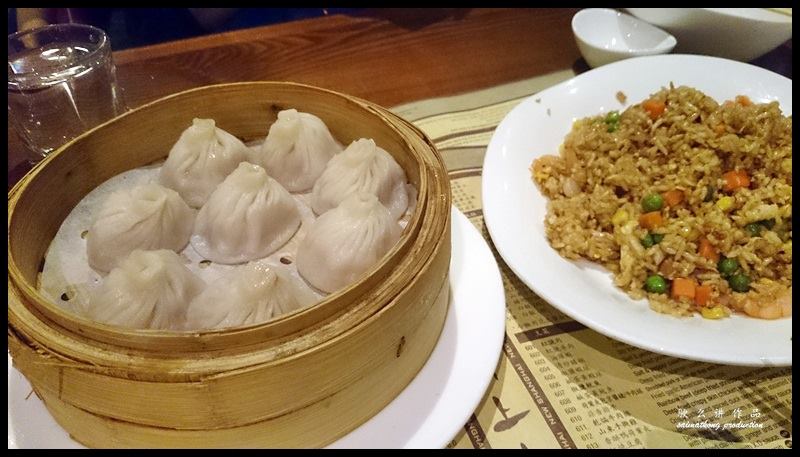 Verdict: New Shanghai (新上海) is a good option to fix your oriental cravings. Of course, there are plenty of food choices in Sydney to choose from Japanese, Mamak, seafood, Korean, Thai, Italian to Chinese. However, when you're bored with western and miss Chinese food, New Shanghai is quite a good place. Nice environment and good food at an affordable price.
New Shanghai (新上海) @ Chatswood Chase, Chatswood, Sydney
Address: Shop B-038, Chatswood Chase, Chatswood NSW 2067
Tel: (02) 9412 3358
Website: www.newshanghai.com.au
—
Follow me on Facebook, Twitter, Instagram for more live updates!
Facebook : https://www.facebook.com/smartkong
Twitter : https://twitter.com/saimatkong
Instagram : http://instagram.com/saimatkong

Comments
comments