Manmaru Homemade Udon まんまる @ Mid Valley
Japanese people love noodles very much. Udon (made from wheat), soba (made from buckwheat) and ramen (Chinese wheat noodles) are the different types of noodles that are popular in Japan. The noodles can be eaten either hot or cold, and there are many different varieties of toppings which you can add in the noodles.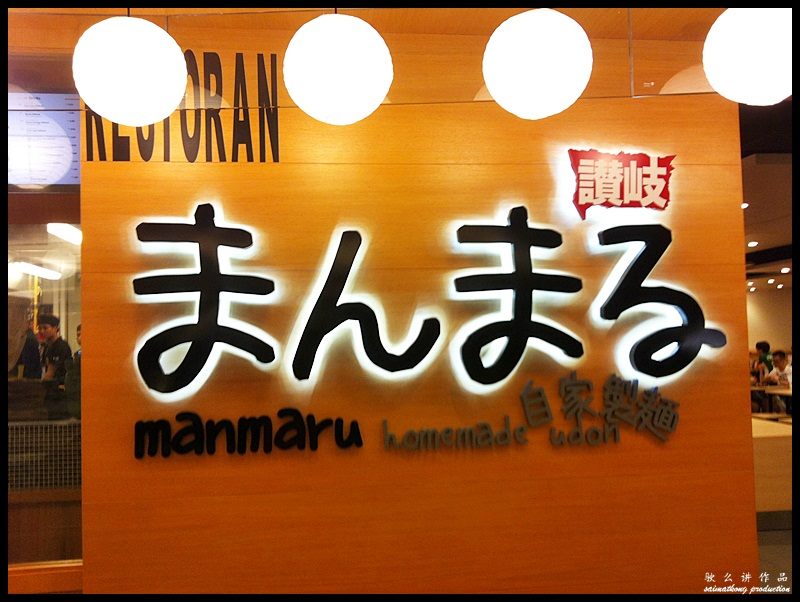 Manmaru Homemade Udon まんまる is a new Japanese Udon Restaurant specializing in udon which is located in between Amarin HeavenlyThai Restaurant and Machines on the second floor of Mid Valley Shopping Mall.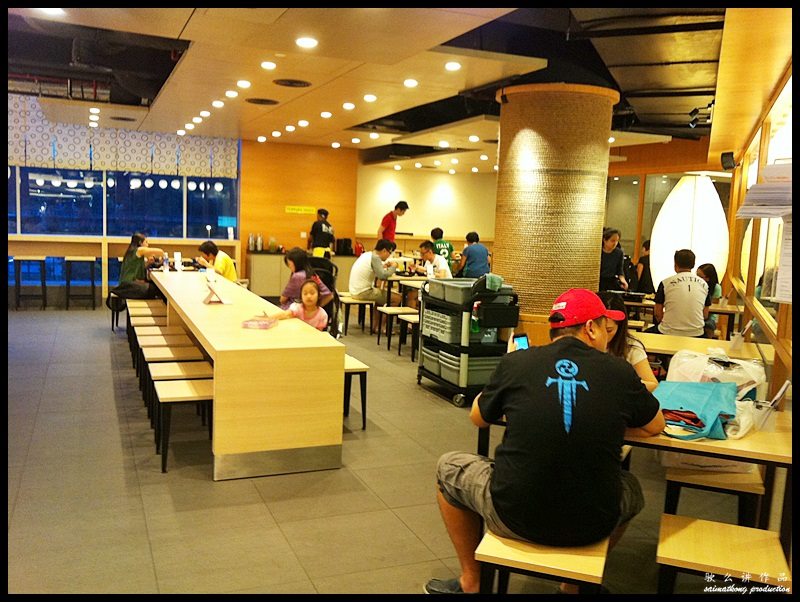 The Restaurant is very bright and spacious with wooden tables and stools.
Unlike other Japanese noodle or Udon restaurant, Manmaru Homemade Udon is designed like a fast food outlet with a self-service concept where you order and pay at the counter first. This is apparently the first self-service concept udon restaurant in Malaysia.
Manmaru Homemade Udon also have an open kitchen thus people can watch how the chefs prepare the udon. The udon are made from scratch with the freshest ingredients flown all the way from Japan.
Pick your udon base on the menu on the board with your soup broth and toppings.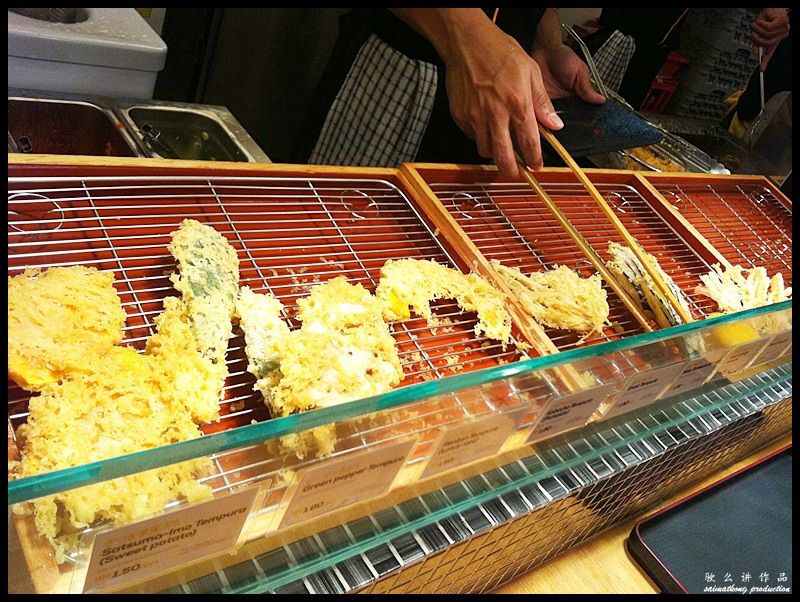 There are varieties of side dishes to add-on to your udon such as tempura, hanjuku tamago, inari, rolled chicken sliced, chicken karaage and etc.
There's a Tempura Sauce Counter for you to make your own dipping sauce. There's ginger, white radish and tempura flakes for you to add into the tempura dipping sauce.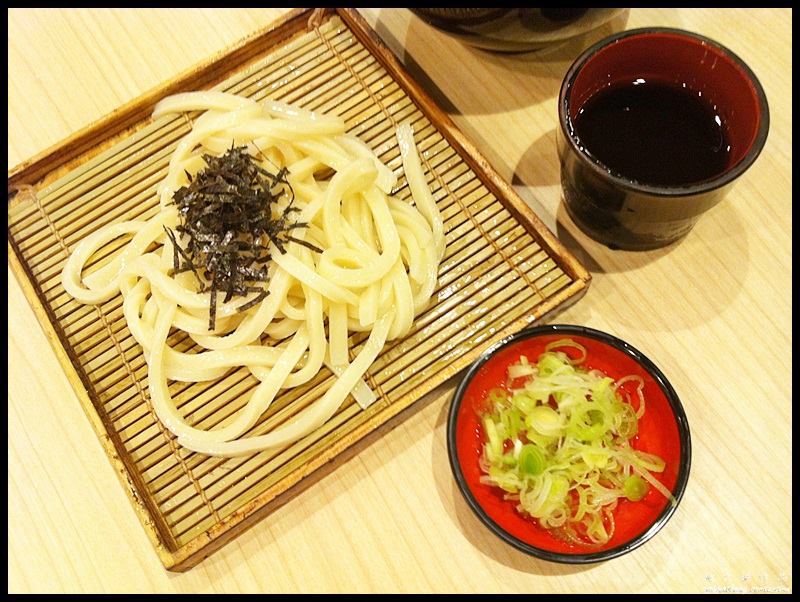 Zaru Udon ざるうどん (RM8.90)
This Zaru Udon is the wife's favourite! Simply dip the udon in the dipping sauce served and then slurp it up. Simple, delicious and healthy.
Kake Udon カケうどん (RM8.90)
Kake Udon is a hot udon in soy broth with naruto maki and kamaboko topped with chopped green onions. Simple but very satisfying.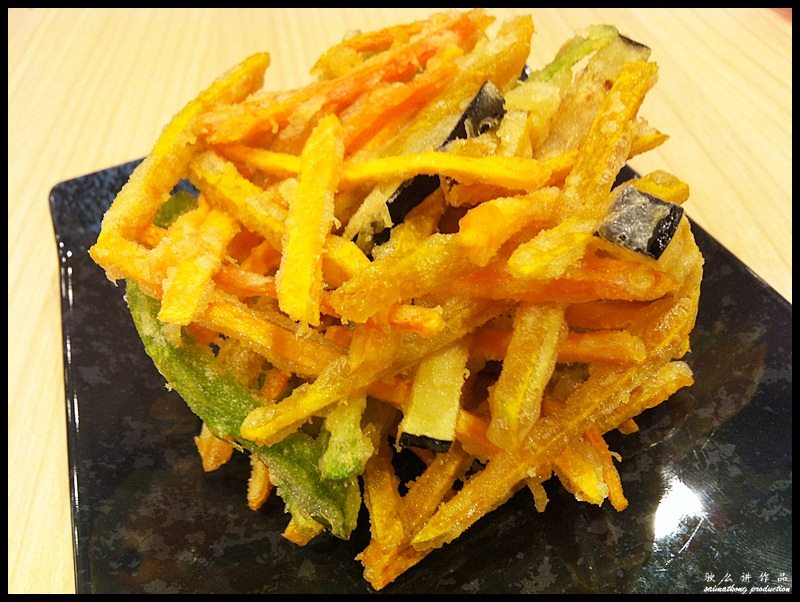 Yasai Kakiage Tempura 野菜かき揚げ天ぷら (RM1.80)
Kakiage is a very popular form of tempura in Japan and is made with assorted mix of vegetables. Very crunchy and addictive…and it's not really that oily.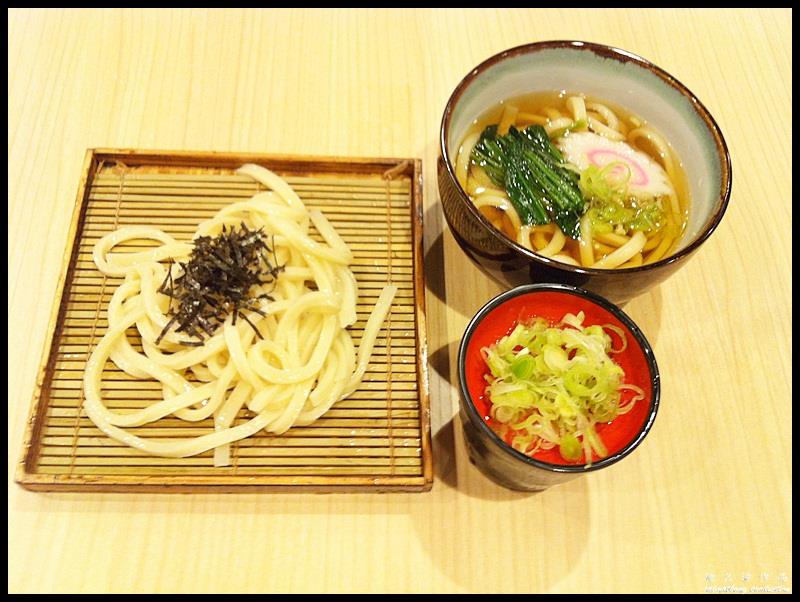 Verdict: Good prices, comfortable dining environment and service is fast. Manmaru Udon is ideal to get your fresh udon fix.
Manmaru Homemade Udon まんまる @ Mid Valley
Location: S-045A, Center Court, Second Floor, Midvalley City Mall, Lingkaran Syed Putra, 59200 Kuala Lumpur
Website: www.manmaru.com.my
—
Follow me on Facebook, Twitter, Instagram for more live updates!
Facebook : https://www.facebook.com/smartkong
Twitter : https://twitter.com/saimatkong
Instagram : http://instagram.com/saimatkong

Comments
comments