Kwan Kee Claypot Rice (坤記煲仔小菜) @ Sheung Wan 上環
With decades of experience, Kwan Kee Claypot Rice (坤記煲仔小菜) is famous for claypot rice. The restaurant is located between Sheung Wan 上環 and Central districts in Hong Kong.
There is usually a long queue during dinner time, be prepared to wait for half an hour to an hour.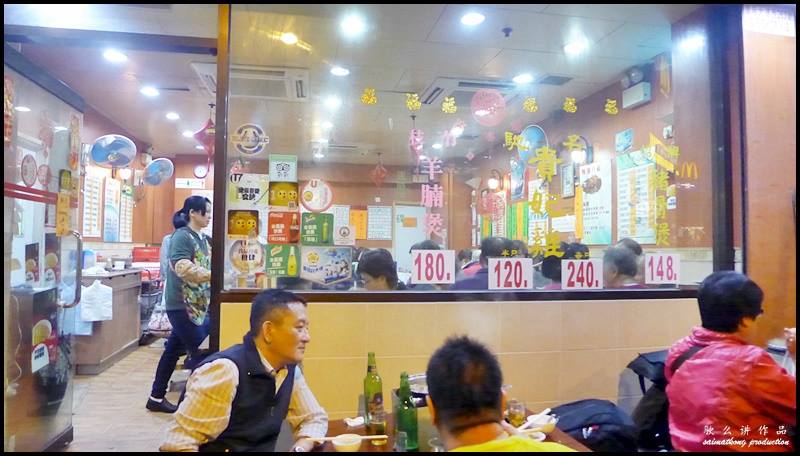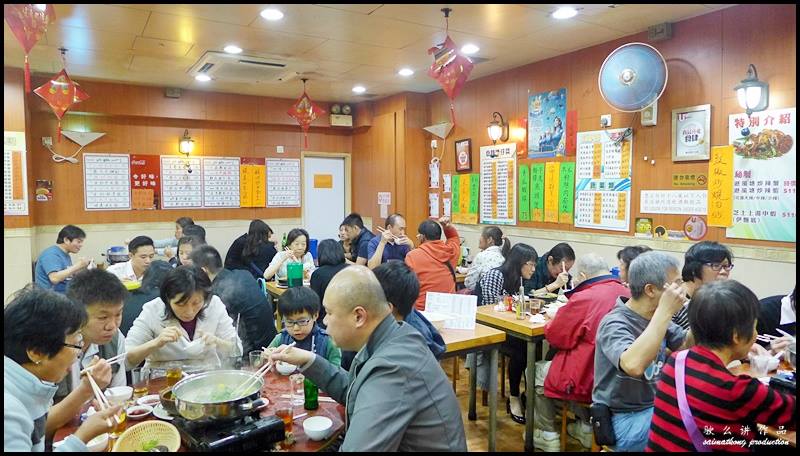 The restaurant is hidden in an alley with both indoor and outdoor dining options. The indoor section is quite cramped while the outdoor section has a dai pai dong atmosphere.
At Kwan Kee, both charcoal and gas are used in cooking the claypot rice. The clay pots were placed above the charcoal to keep it warm. When there's an order, the chef will cook the rice on gas stove.
Rice Cooked in Clay Pot with Preserved Sausages and Chicken (臘腸雞煲仔飯)
The rice is topped with generous pieces of chicken, Chinese sausage and choy sum. The rice is flavorful and aromatic coz the juices from the meat drizzle into the rice. There is a layer of crispy and slightly burnt rice at the bottom which doesn't stick to the pot.
Steamed Pork Patty (簡易蒸肉餅)
This simple Cantonese dish is truly appetizing.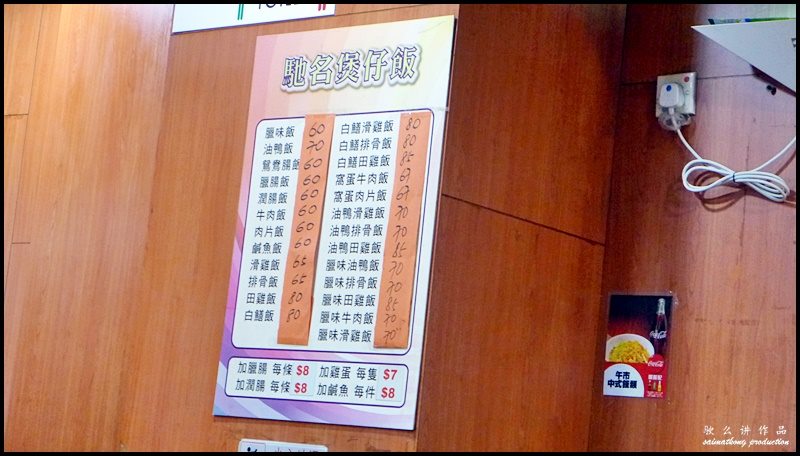 Verdict: Kwan Kee 坤記煲仔小菜 is a highly popular claypot rice restaurant offering an awesome selection of claypot rice items. Another popular dish at Kwan Kee is pork bone hot pot which makes a great dish especially on cold winter nights. Remember to go there early before 7pm or after 9pm to avoid queues.
You can check out the full Hong Kong & Macau Travel itinerary here!
Kwan Kee Claypot Rice (坤記煲仔小菜) @ Sheung Wan
Address: Shop 1, Wo Yick Mansion, 263 Queen's Road West, Western District
西環皇后大道西263號和益大廈地下1號舖
Tel: (852) 2803 7209
Opening Hours: Monday to Saturday 11:00am – 12.30am
Sunday 18:00pm – 12.30am
—
Follow me on Facebook, Twitter, Instagram for more live updates!
Facebook : https://www.facebook.com/smartkong
Twitter : https://twitter.com/saimatkong
Instagram : http://instagram.com/saimatkong

Comments
comments