Both The Wifey and I were heading to 1 Utama for some leisure shopping and since The Wifey doesn't want mall food, I brought her to J&D Espresso; a neighborhood cafe located in Bandar Utama 11.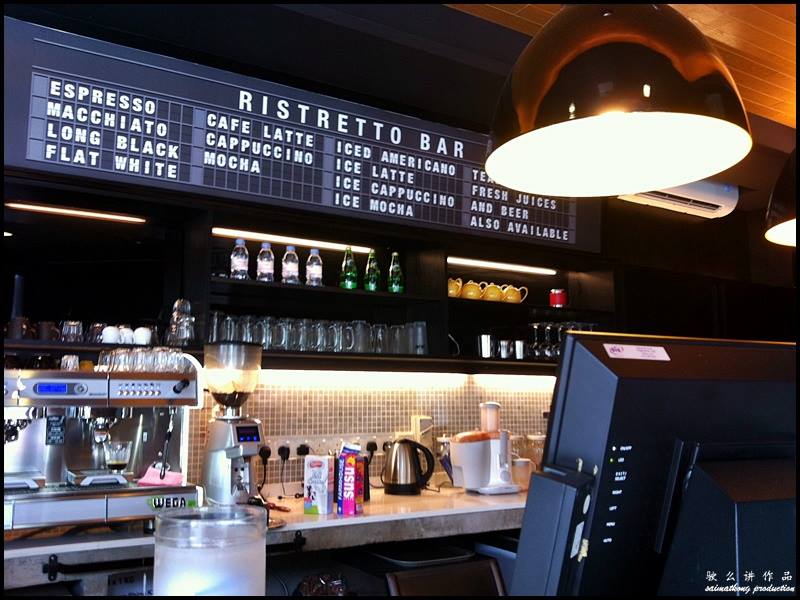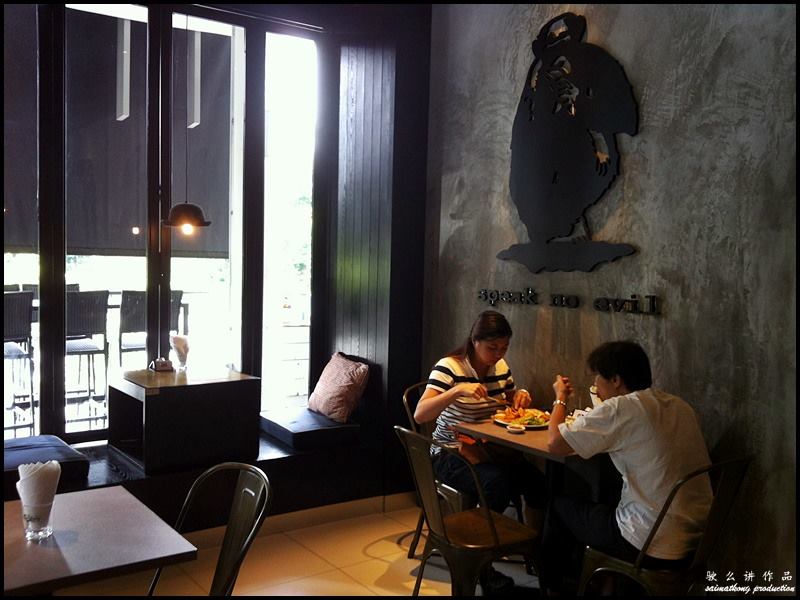 This cafe has a cosy, warm and relaxing environment in which you can enjoy your coffee or meal.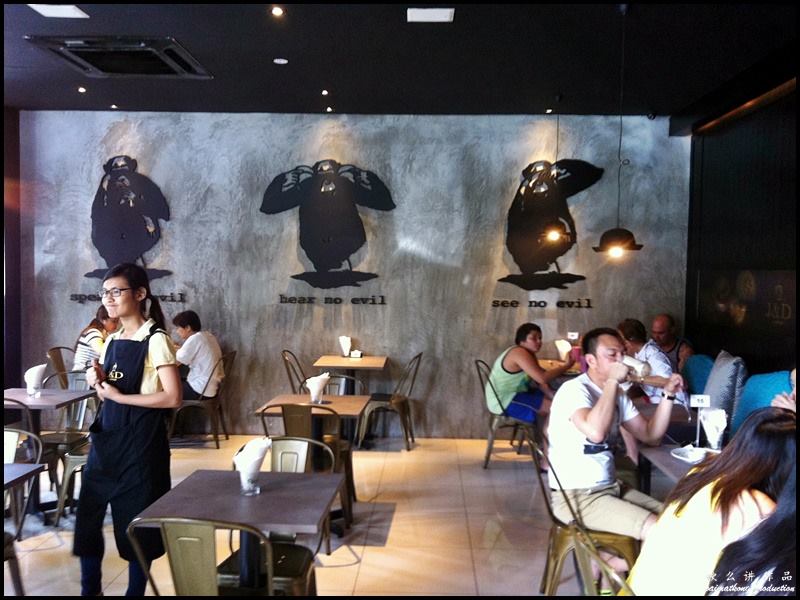 The walls are decorated with the famous pictorial maxim of the three wise monkeys. Together they embody the proverbial principle to "See No Evil, Hear No Evil, Speak No Evil".
Seating area with comfy couch seats which is perfect to relax with a good book and coffee.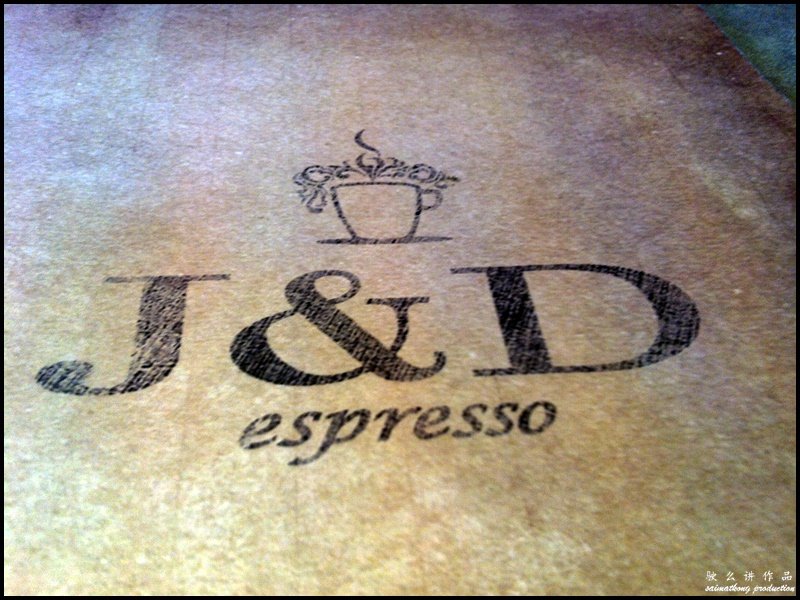 J&D Espresso serves freshly brewed coffee and mouth-watering western dishes including western style breakfast, sandwiches, pasta, burgers and pizza.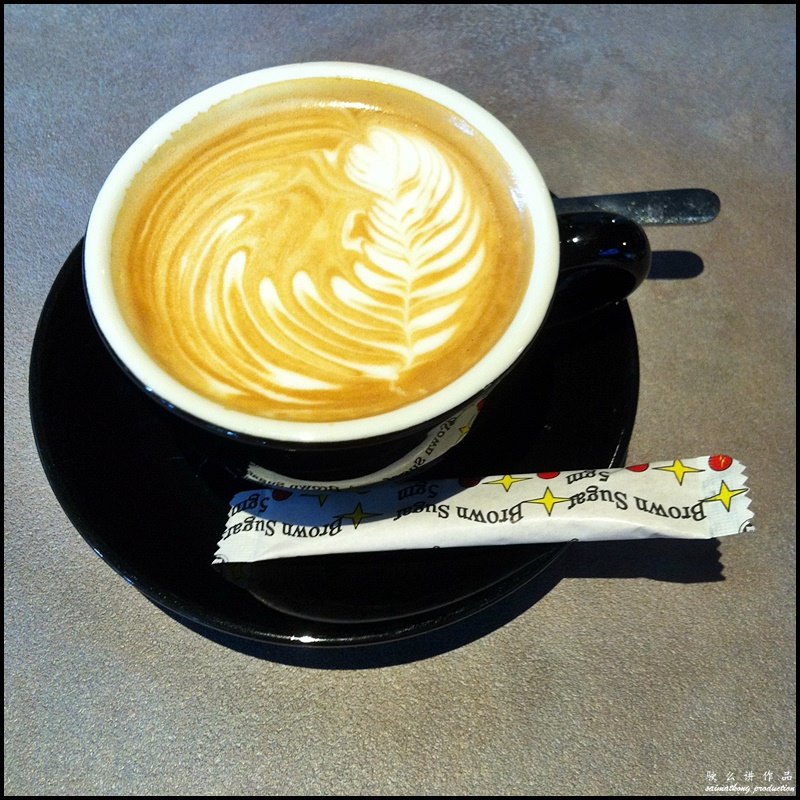 Flat White (RM9)
My usual order of Flat White.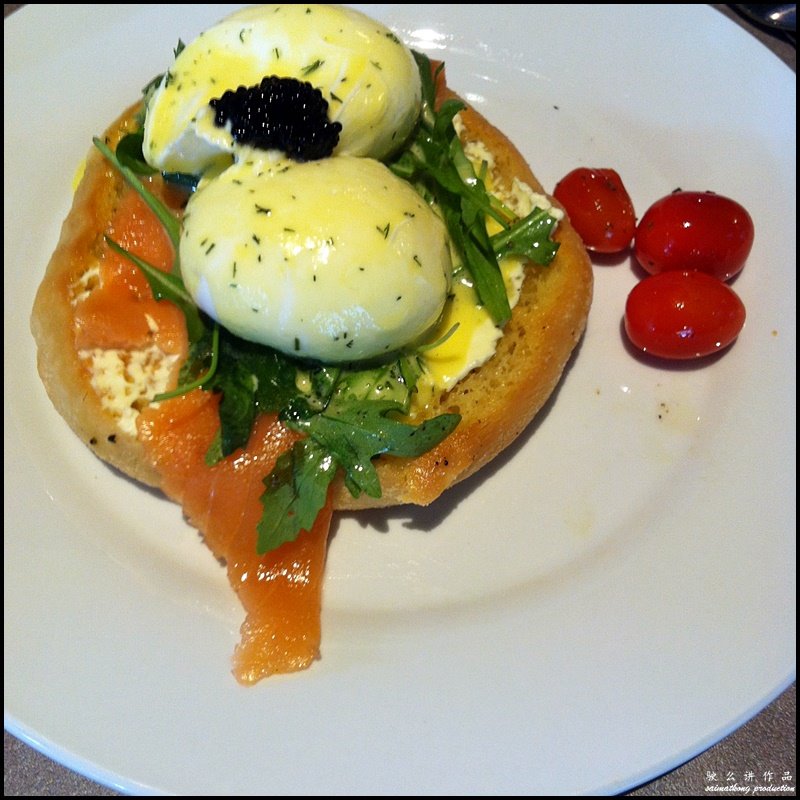 Eggs Atlantic (RM21)
The Eggs Atlantic came with one half of an English muffin bun at the bottom, topped with thinly sliced smoked salmon, hollandaise sauce, cream cheese, and two nicely poached eggs. The dish is served on a large plate and accompanied by three cherry tomatoes. Taste wise, food was decent but it would be nice if they could add some salad greens as for the price, the portion was quite small.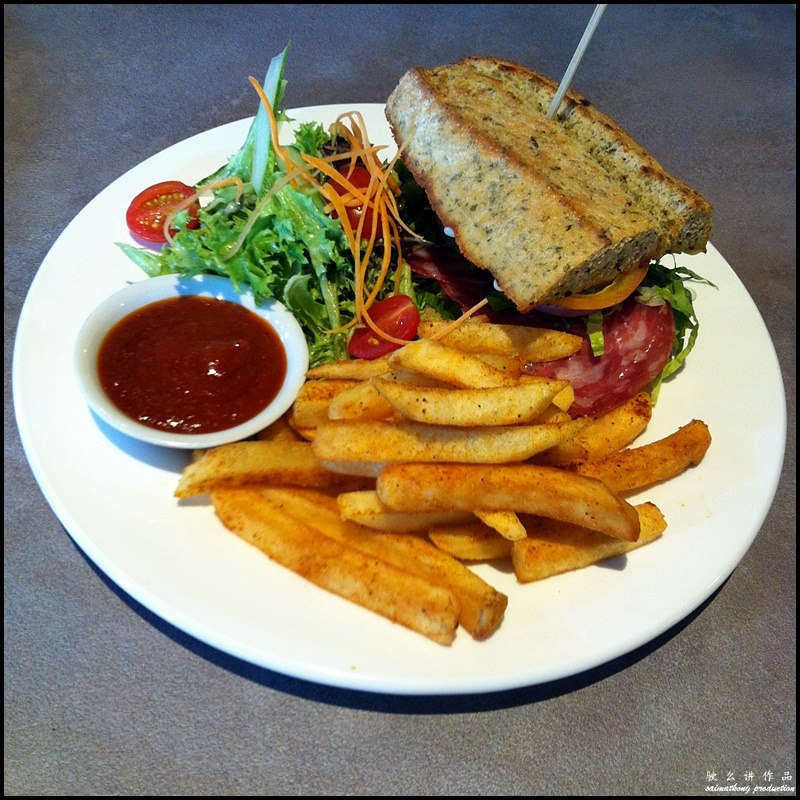 Italian Pork Salami Sandwich (RM27)
The Italian Pork Salami Sandwich consists of a crusty ciabatta roll with slices of Italian pork salami, sliced tomatoes and cucumber, shredded lettuce, cheese and mayonnaise. The sandwich was served with seasoned fries and side salad. For someone who rarely eat bread, The Wifey finished most of it so the sandwich must be quite good 😉
Verdict: J&D Espresso is an espresso bar and cafe serving freshly brewed coffee and delicious pork dishes. Staff is friendly and service is good. Overall, decent food with nice ambience but slightly pricey.
J&D Espresso @ Oasis BU 11, Bandar Utama
Address: G.B06, Oasis BU 11, Lebuh Bandar Utama, Bandar Utama, PJU 6, 47800 Petaling Jaya
Tel: 03-7886 9693
Opening Hours: Mon – Sun 9am to 6pm
Comments
comments