Makiya Sushi 卷屋寿司 @ Setiawalk, Puchong (Japanese Food)
Makiya Sushi is a new sushi joint which opened a couple of weeks ago in Setiawalk, Puchong. This Japanese is located next to Prudential Insurance office and along the same row with Affin Bank and Bee Cheng Hiang in Setiawalk.
Use the alley between Brussels Beer Cafe and Muzeum Pub & Bistro. The restaurant is facing LDP main road and is directly opposite Tesco Puchong.
This friendly girl at the cashier actually strike a pose when I took this photo of her!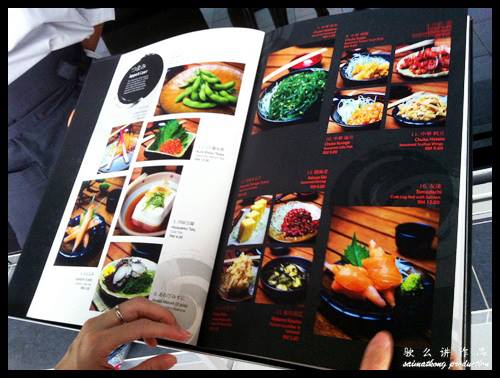 Their menu features extensive Japanese food and beverage options from Salads, Sushi, Sashimi, Teppanyaki, Donburi, Udon, Nabemono….. and etc.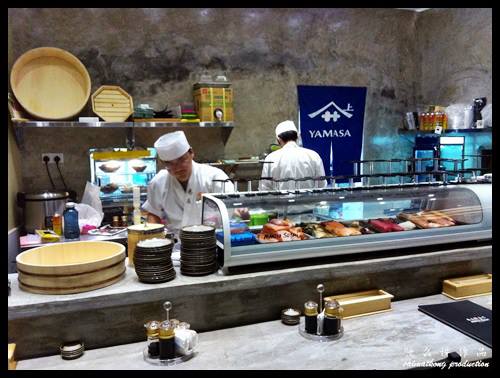 The chef who heads up the sashimi & sushi counter at Makiya Sushi.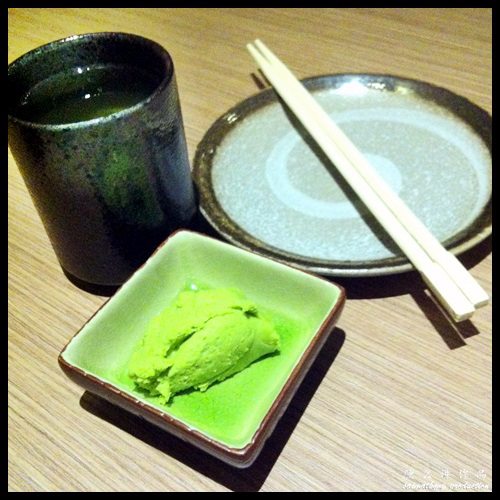 Chuka Wakame (RM5.00)
We started off with Chuka Wakame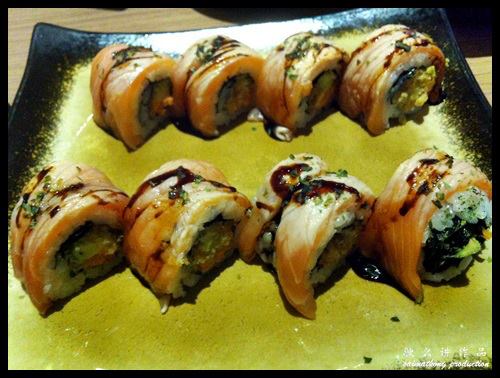 Osaka Maki RM15.00
This is actually one of the house specialty. It's not bad!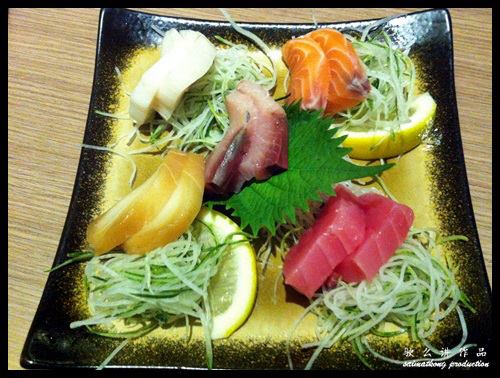 Kagura Sashimi RM27.30
Kagura Sashimi – Salmon, Tuna, Yellowtail, White Tuna & Marinated White Tuna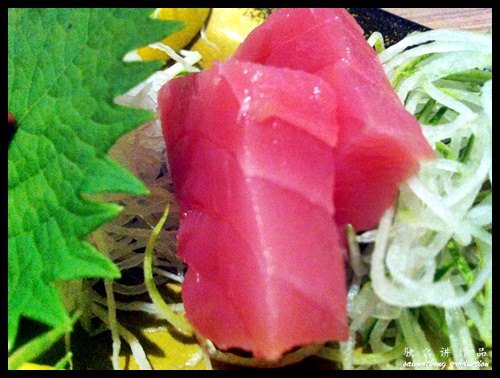 Tuna Sashimi
Marinated Tuna Sashimi
White Tuna Sashimi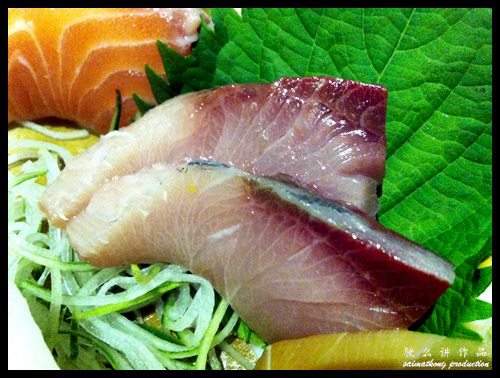 Yelowtail Sashimi
Salmon Sashimi
I really love these fresh and juicy slices of sashimi. They are just lovely!
Maguro Sushi (RM2.50 per pc), Unatama Sushi (RM3.50 per pc) & Hokkigai Sushi (RM2.40 per pc)
Tuna Sushi (left), Eel & Omelette Sushi (middle) & Surf Clam Sushi (right)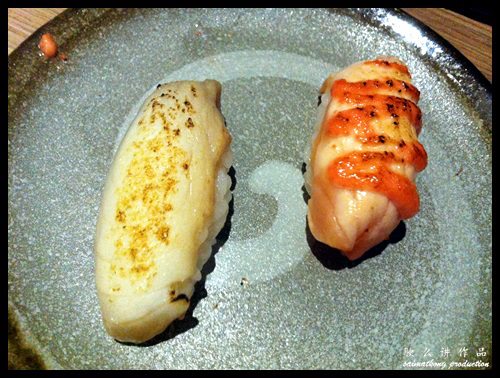 Aburi Shiro Maguro Sushi (RM2.50 per pc) & Aburi Sake Mentai (RM2.50 per pc)
toasted white tuna sushi (left) and Salmon toasted with cod roe sushi (right)
Salmon Mentaiyaki RM16.00
Grill salmon with cod roe. Taste pretty good and we just hope that the portion could be a lil' bigger.
Verdict: With the varieties and affordable pricing, I see myself returning when I have the strong urge to have Japanese food 😉 Besides Sushi Tei, this is another option for sushi lovers to go to satisfy their cravings!
Makiya Sushi @ Setiawalk, Puchong
Address: H-3A-G, Setiawalk, Persiaran Wawasan, Pusat Bandar Puchong, 47160 Puchong, Selangor
Tel: 016-282 6263
Website: https://www.facebook.com/ya.is.makiya
—
Follow me on Facebook, Twitter, Instagram for more live updates!
Facebook : https://www.facebook.com/smartkong
Twitter : https://twitter.com/saimatkong
Instagram : http://instagram.com/saimatkong

Comments
comments