In conjunction with the upcoming Mid-Autumn Festival, Good Chen (谷城饼棧) is back with their popular Hello Kitty mooncakes. This year, they are also introducing another cute and lovable Sanrio character – My Melody. Fans of both Hello Kitty and My Melody will love these cute mooncakes that comes beautifully packaged in pretty cooler backpack, cooler tote bag, metal tin and cooler bag.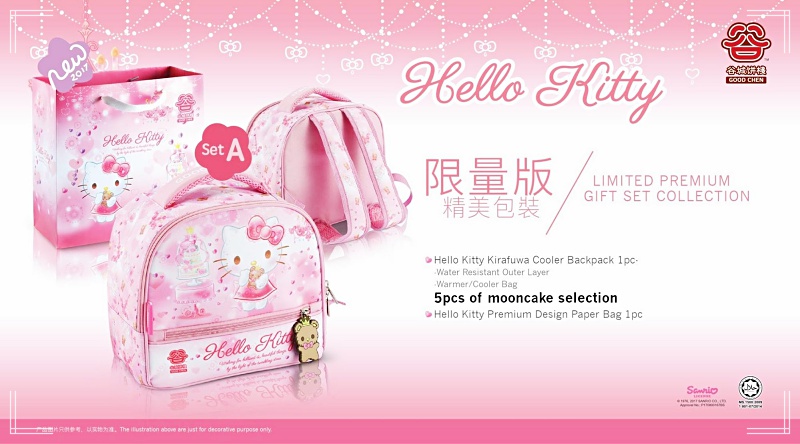 Set A:
-Hello Kitty Kirafuwa Cooler Backpack (1pc)
-5pcs of mooncake selection
-Hello Kitty Premium Design Paper Bag (1pc)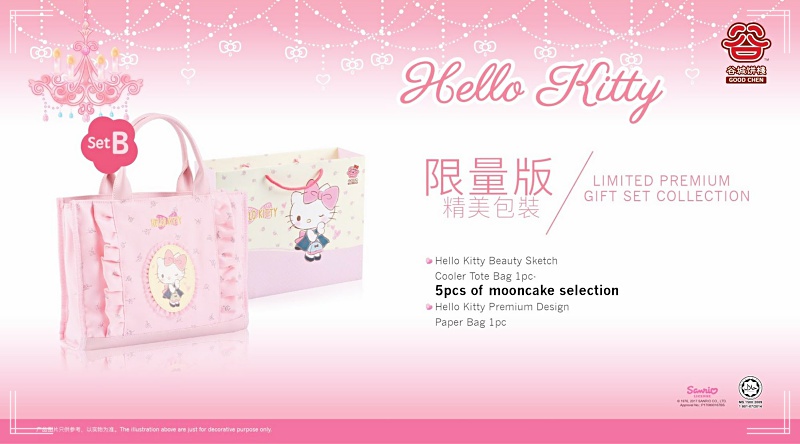 Set B:
-Hello Kitty Beauty Sketch Cooler Tote Bag (1pc)
-5pcs of mooncake selection
-Hello Kitty Premium Design Paper Bag (1pc)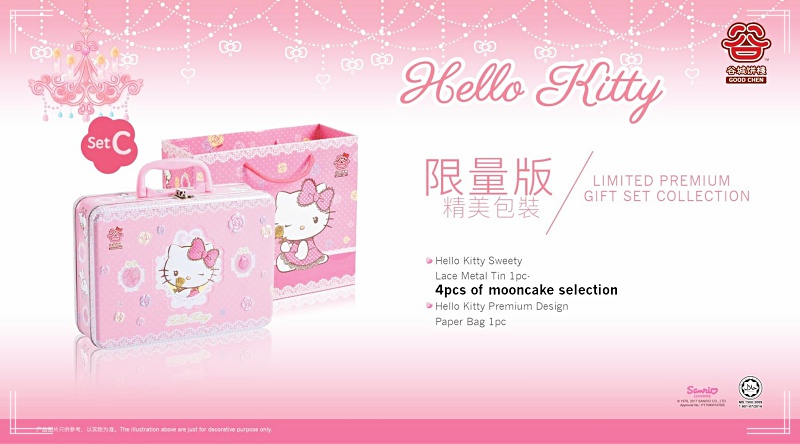 Set C:
-Hello Kitty Sweety Lace Metal Tin (1pc)
-4pcs of mooncake selection
-Hello Kitty Premium Design Paper Bag (1pc)
Priced from RM86 to RM128, the adorable Hello Kitty mooncakes comes in 3 different packaging; metal tin, cooler tote bag and cooler backpack. If you can't decide which flavor to get, here's some recommendations:-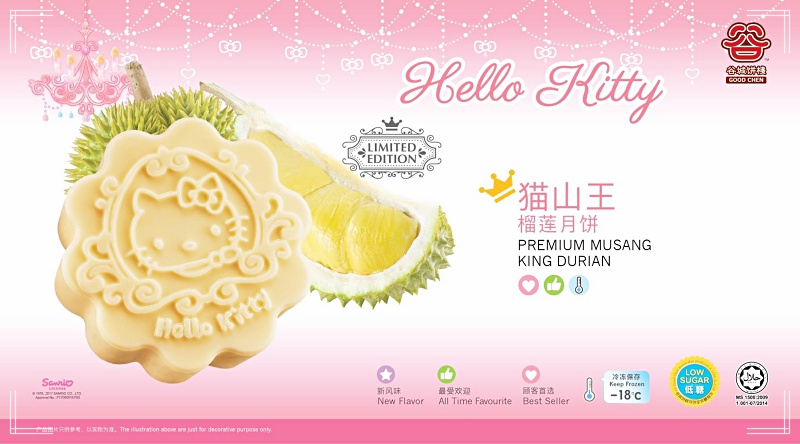 While there are many different unique flavors to choose from, my favorite is this Premium Musang King Durian.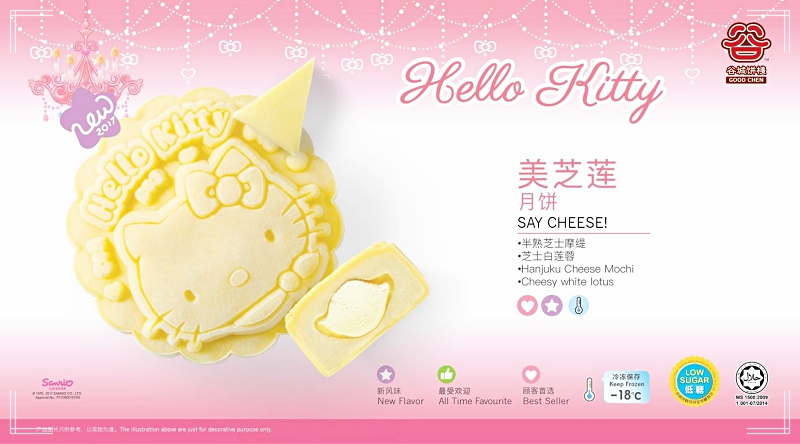 Cheese lovers can give this new flavor – Say Cheese a try! Made with Hanjuku Cheese Mochi and Cheesy White Lotus, it's real cheesy and taste unique, totally different from the traditional flavors that you normally see.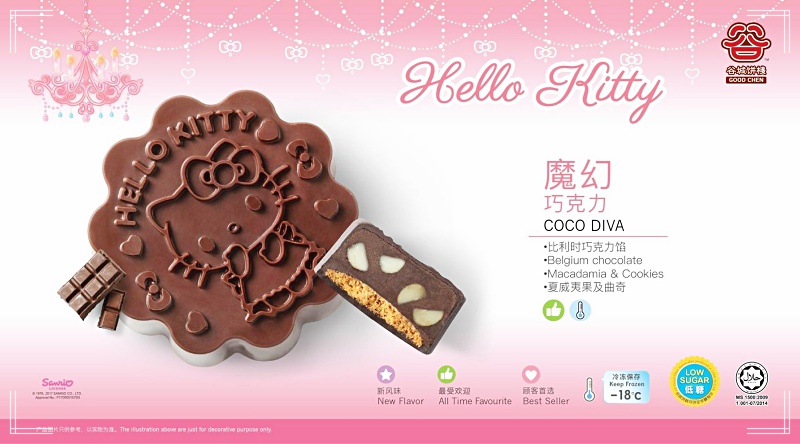 This is also another favorite of mine, Coco Diva made with Belgium chocolate and filled with macadamia nuts and a cookie base.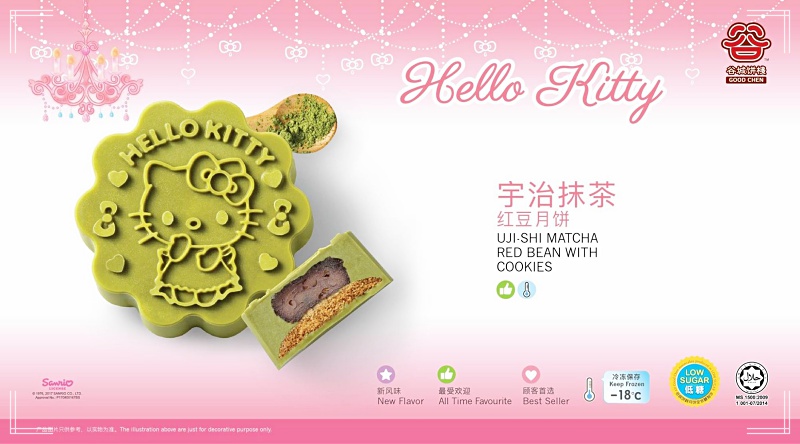 Uji-Shi Matcha Red Bean with Cookies.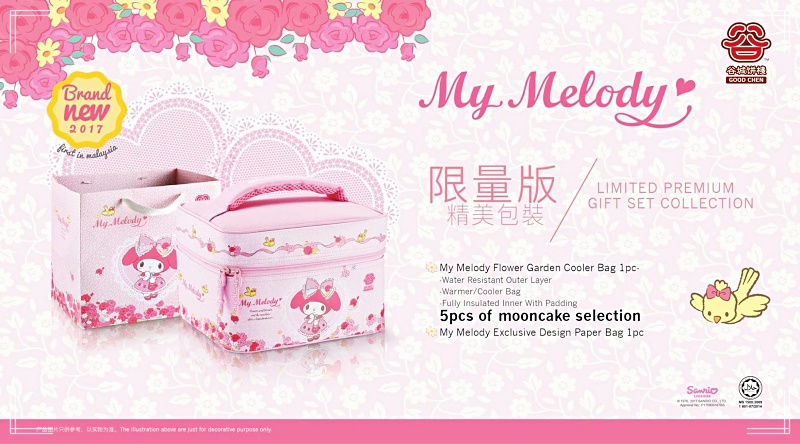 Besides Hello Kitty, Good Chen is releasing Hello Kitty's friend – My Melody mooncake. My Melody mooncake set comes with a nice My Melody Flower Garden Cooler Bag, 5pcs of mooncake selection and a My Melody Exclusive Design Paper Bag.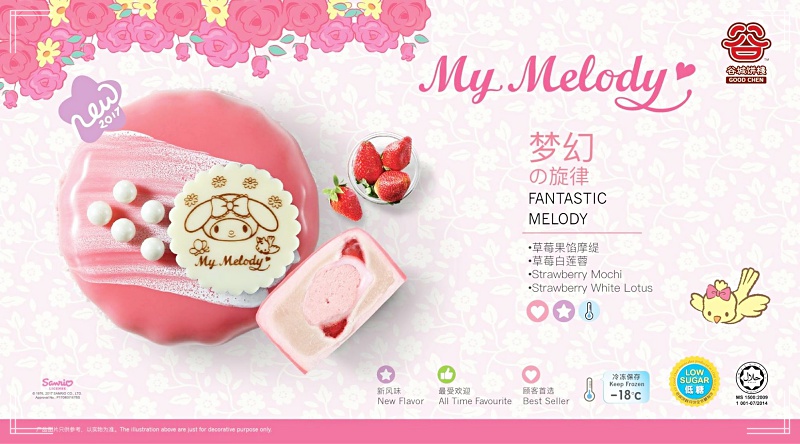 Fantastic Melody is made with strawberry white lotus and filled with strawberry mochi.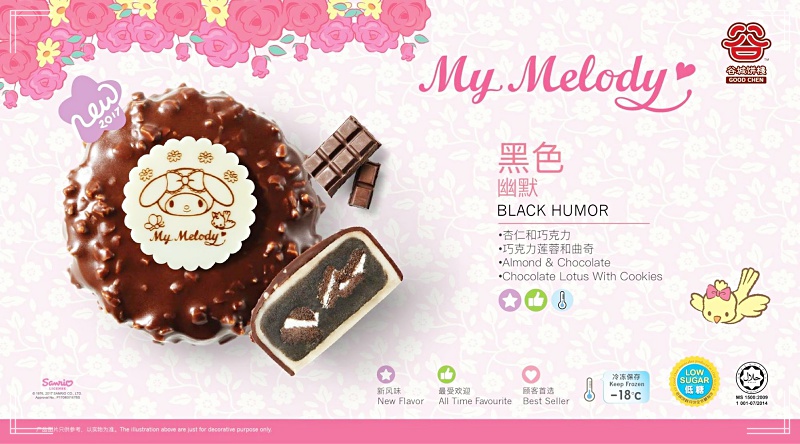 Chocolate lovers will love this Black Humor filled with chocolate lotus and chocolate and also almond & chocolate pieces. Yummy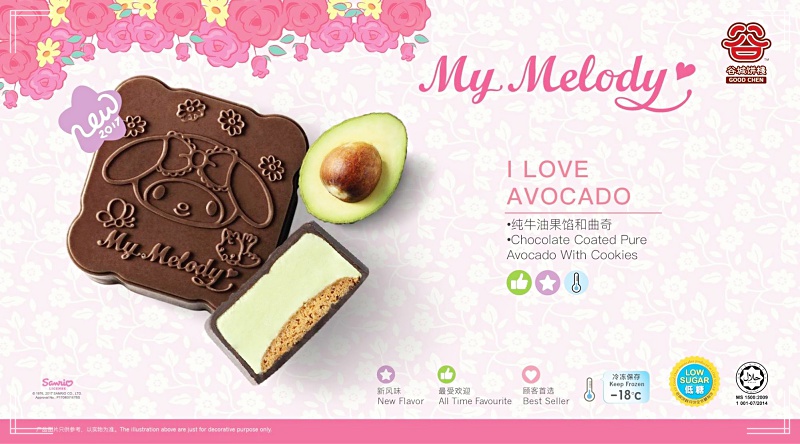 For the health conscious, can try this 'I love avocado', a chocolate coated pure avocado with cookies.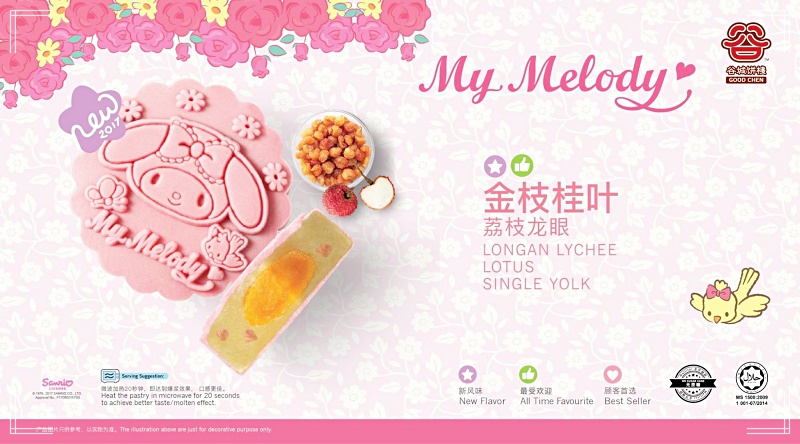 Longan Lychee Lotus Single Yolk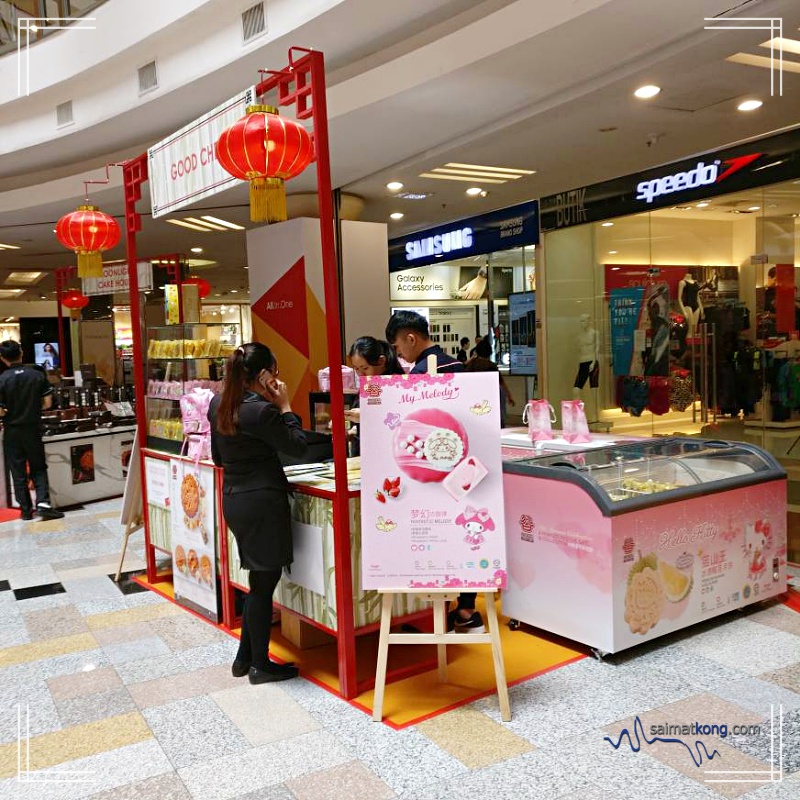 If you wanna get your hands on these adorable Hello Kitty and My Melody mooncakes, you can get it from their shop – Good Chen @ Mid Valley Megamall or at their kiosk at 1Utama Shopping Mall. As Mooncake Festival is just weeks away, it's better for you to get the mooncakes fast as you know, cute stuffs like Hello Kitty and My Melody sell like hot cakes.
Comments
comments