Harry's Cafe de Wheels @ Hay Street, Sydney
A trip to Sydney would not be complete without trying some meat pies. And since we were around Chinatown area, a friend recommended Harry's Café de Wheels which is located right outside the entrance of Capitol Square Shopping Centre.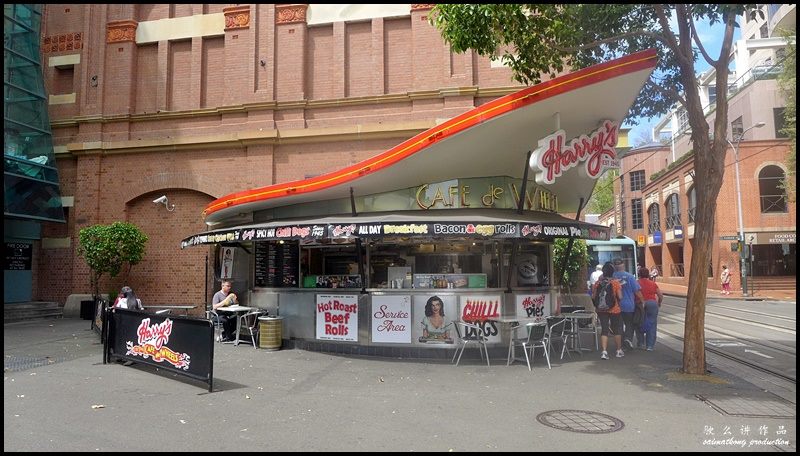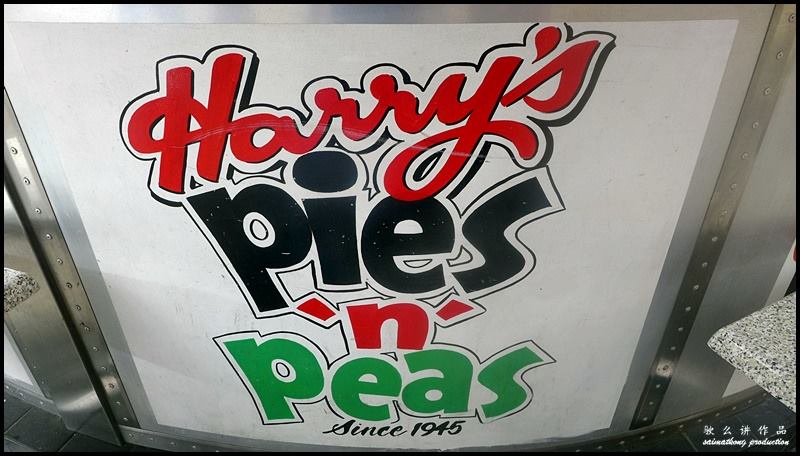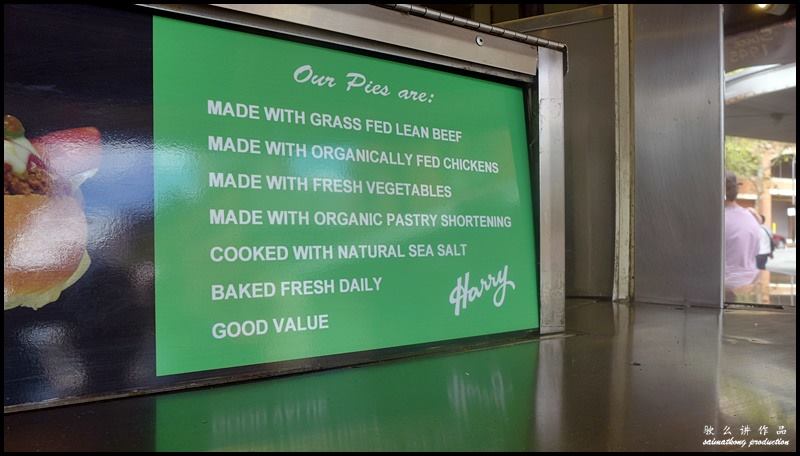 For those who do not know, Harry's Cafe de Wheels is well known for its pies and hot dogs. Established since 1945, Harry de Wheels started out as a simple caravan cafe in Woolloomooloo, Sydney. Today, Harry's de Wheels can be found at various locations throughout Sydney.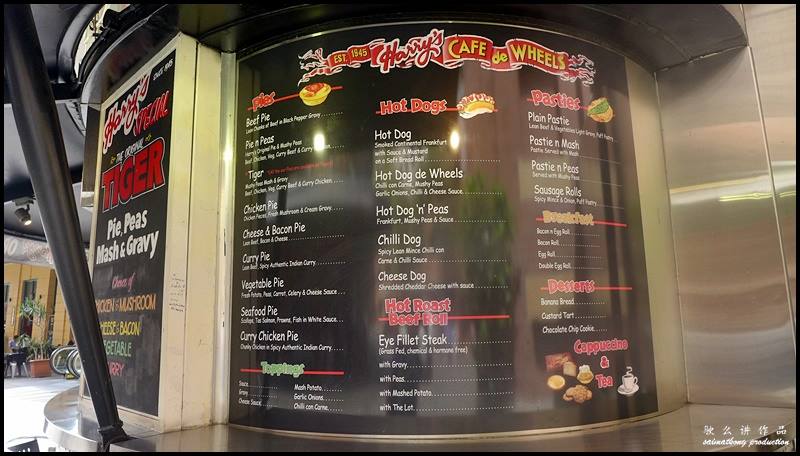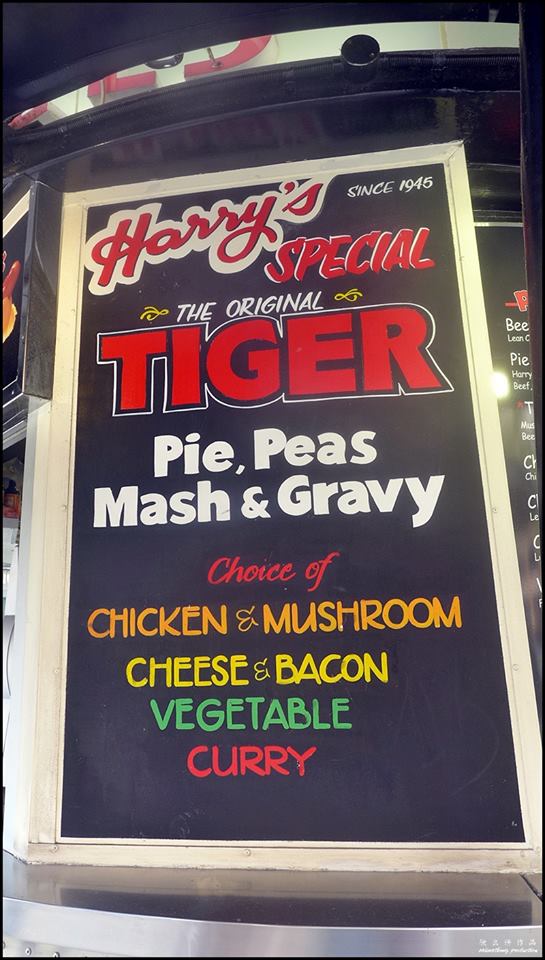 If you are unsure what to order, just refer to the menu above. There's a "Specials" section which will give you a rough idea what's good there. In addition to meat pies, Harry de Wheels also serve hotdogs and breakfast rolls.
Harry de Wheels is not just highly popular among locals and tourists but many celebrities have visited Harry's de Wheels before and love it.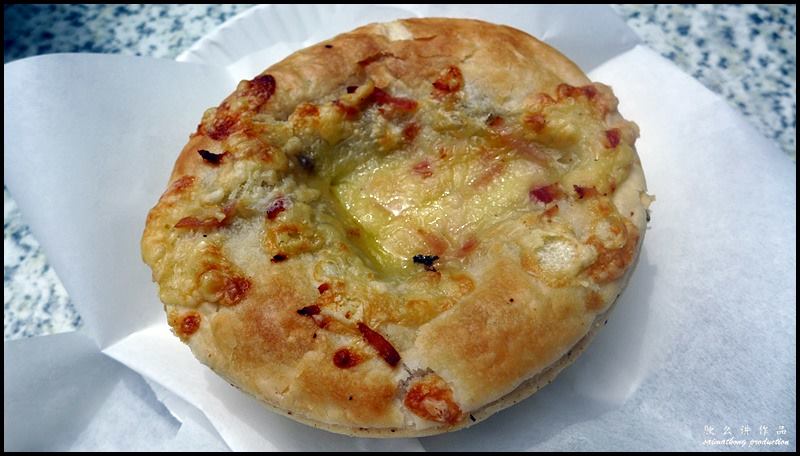 Beef, Cheese & Bacon Pie (AUD4.70)
The pie's not too cheesy and the crust was flaky. What I don't like is the gravy taste like what u get from a frozen pie.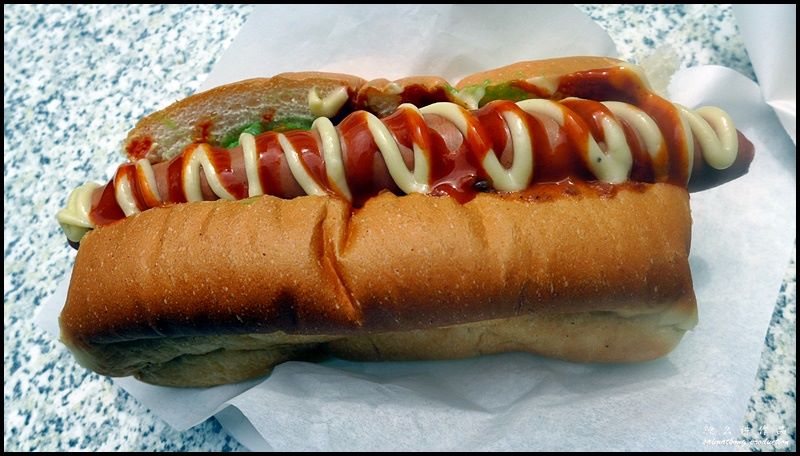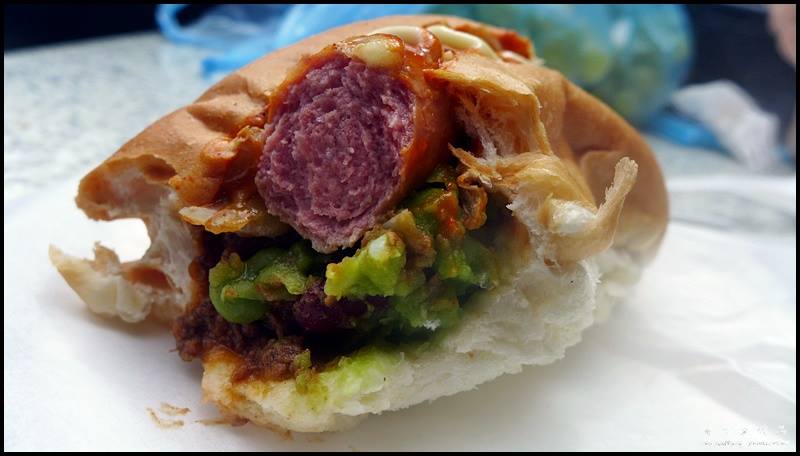 Hot Dog de Wheels (AUD6.90)
Hot Dog de Wheels consists of Continential Viennese smoked frankfurt served with mushy peas, chilli con carne and garlic onions with cheese and chilli sauce. This is absolutely delicious but eating it can be a lil' messy. Prepare lots of tissue beforehand! I'll re-visit Harry for this Hot Dog. It'll be good if I could just order the hot dog without the bread 😉 An ultimate comfort food 😉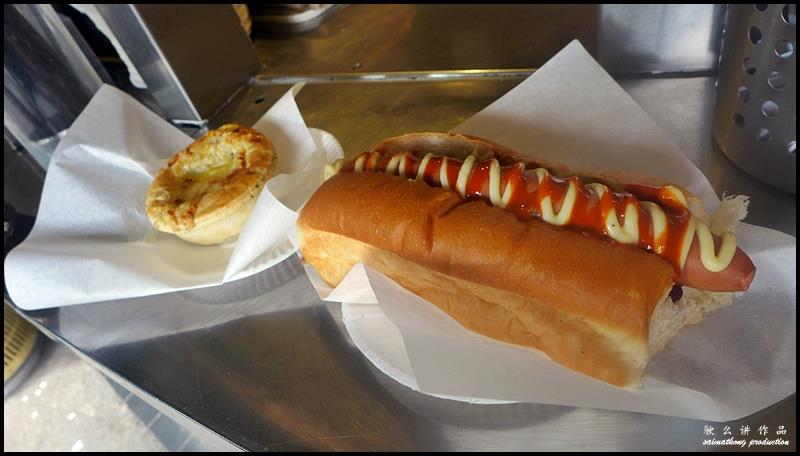 Verdict: Do give this legendary Harry's Cafe de Wheels a try when you visit Sydney. I'm not sure if Harry's pies are the best you can get in Sydney as I've not tried others yet. Was told that Pie Face serves good pies too. If you do not like meat pies, go for the Hot Dog. It's finger lickin' good!
Harry's Cafe de Wheels
Location: 730/742 George Street, Haymarket NSW 2000, Australia (Outside Entrance of Capitol Square Shopping Centre – Next to Paddy Maguires Pub)
Opening Hours: Mon-Tue: 9.00am – 10.00pm
Wed-Thur: 9.00am – Midnight
Fri-Sat: 9.00am – 3.00am (next day)
Sunday: 10.00am – 10.00pm
Contact Number: 02 9281 6292
Website: www.harryscafedewheels.com.au
—
Follow me on Facebook, Twitter, Instagram for more live updates!
Facebook : https://www.facebook.com/smartkong
Twitter : https://twitter.com/saimatkong
Instagram : http://instagram.com/saimatkong

Comments
comments