Looking for traditional lotus paste with salted egg yolk fillings, or adventurous flavours like salted caramel, durian and teh tarik?
The Mid-Autumn Festival is here again for 2016 and it falls on 15th September 2016. It's not only a time of celebration and reunion with family, but it's also the season to eat, give and receive mooncakes. This year, Sheraton Imperial KL's Celestial Court launches a total of eight special mooncakes to celebrate the arrival of Mid-Autumn Festival.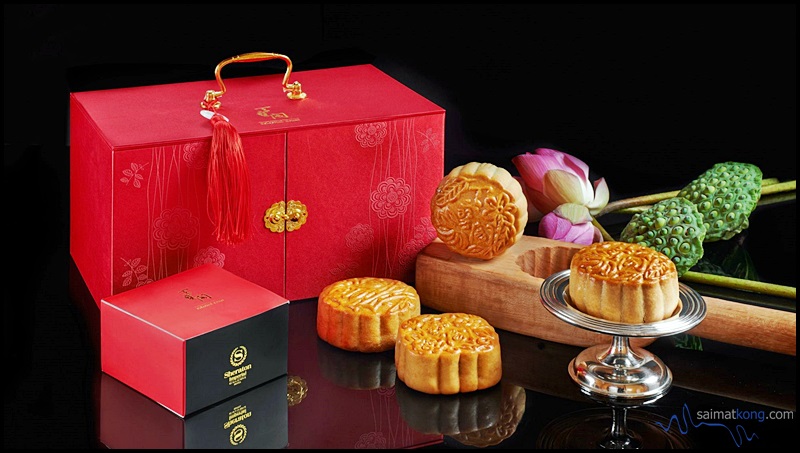 The mooncake are presented in a gorgeous yet elegant red box which is bound to wow your loved ones and business associates.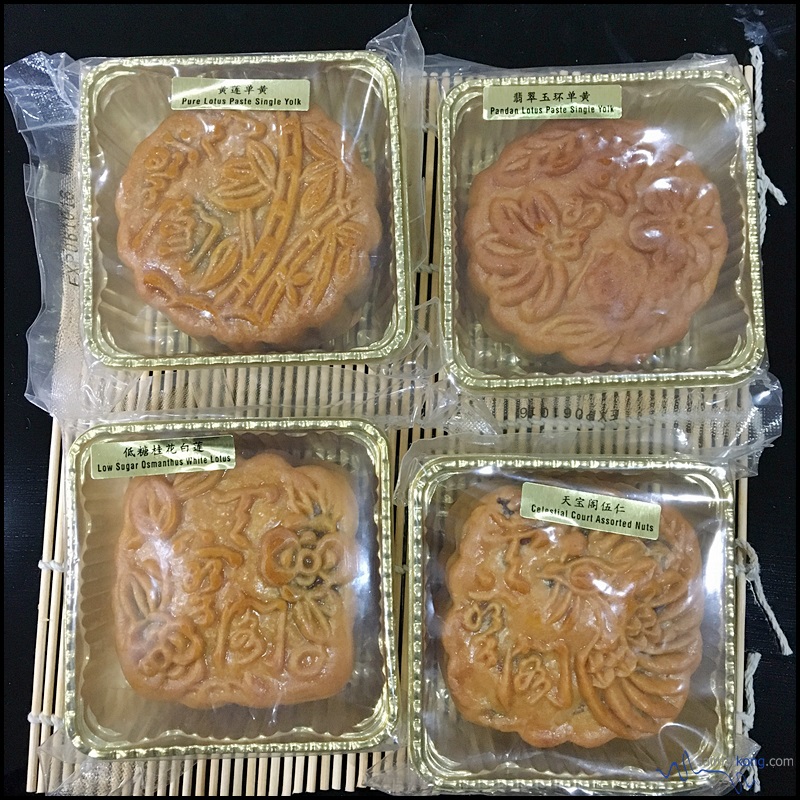 The baked mooncakes include traditional flavors such as Low Sugar Osmanthus White Lotus and Black Sesame w Melon Seed, Pandan Lotus Paste Single Yolk w Pumpkin Seed and all-time favorite Assorted Nuts and Pure Lotus Paste Single Yolk w Dried Longan and Melon Seed.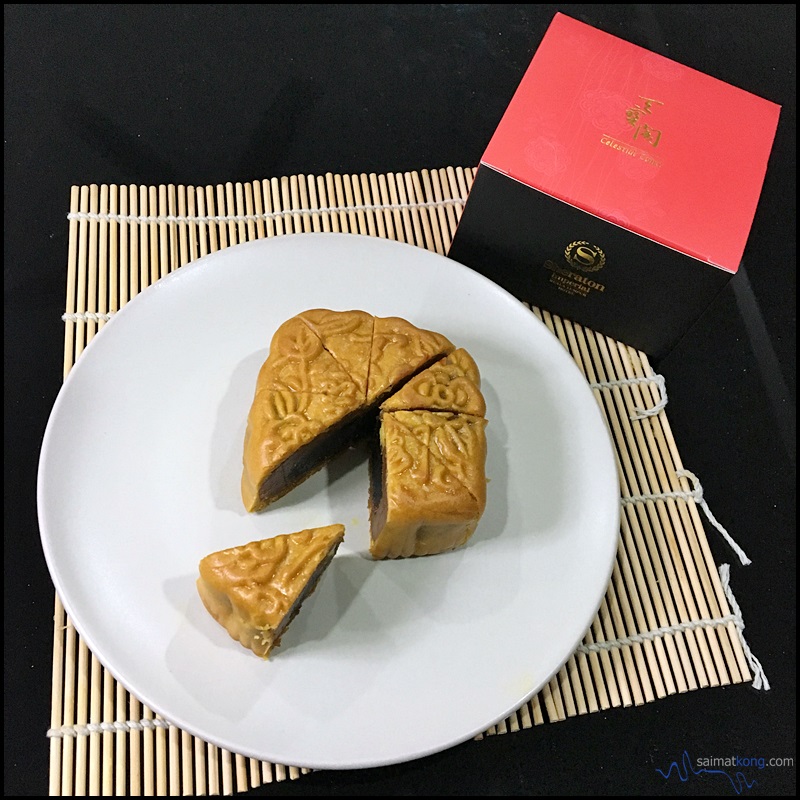 Low Sugar Osmanthus White Lotus and Black Sesame with Melon Seed – Less sugar is used in the creation of Osmanthus white lotus and black sesame for a refreshing and light taste. It also a healthy version that will appeal to all ages.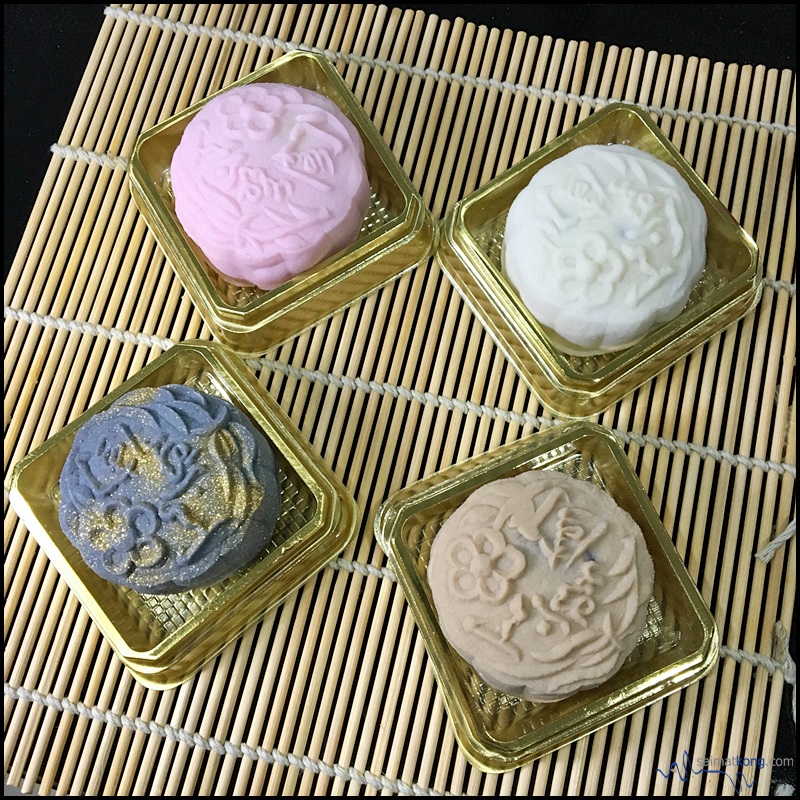 Four mini snow skin mooncakes were introduced, featuring exquisite flavors – Gold Dust Premium Musang King Durian, Strawberry Lotus Paste with Chocolate Berries Truffle, Salted Caramel Azuki Bean and Teh Tarik Yam Paste with Macadamia Nuts.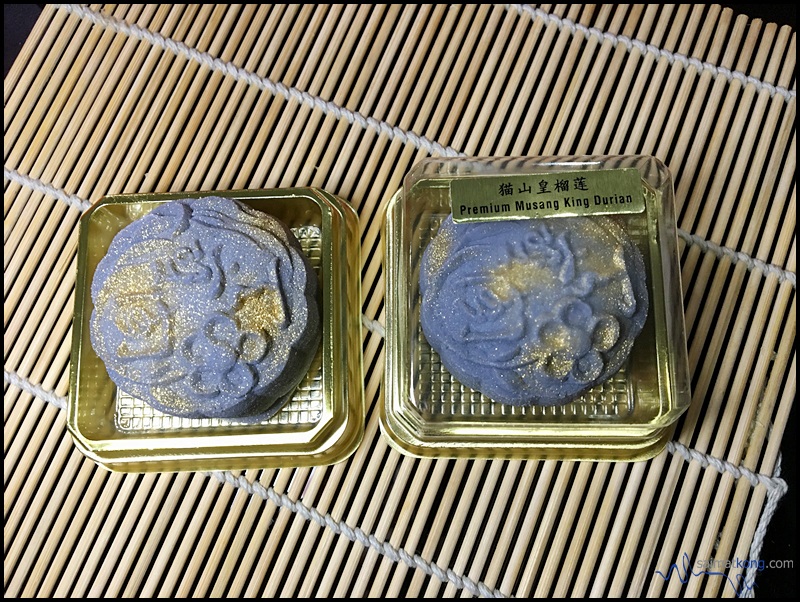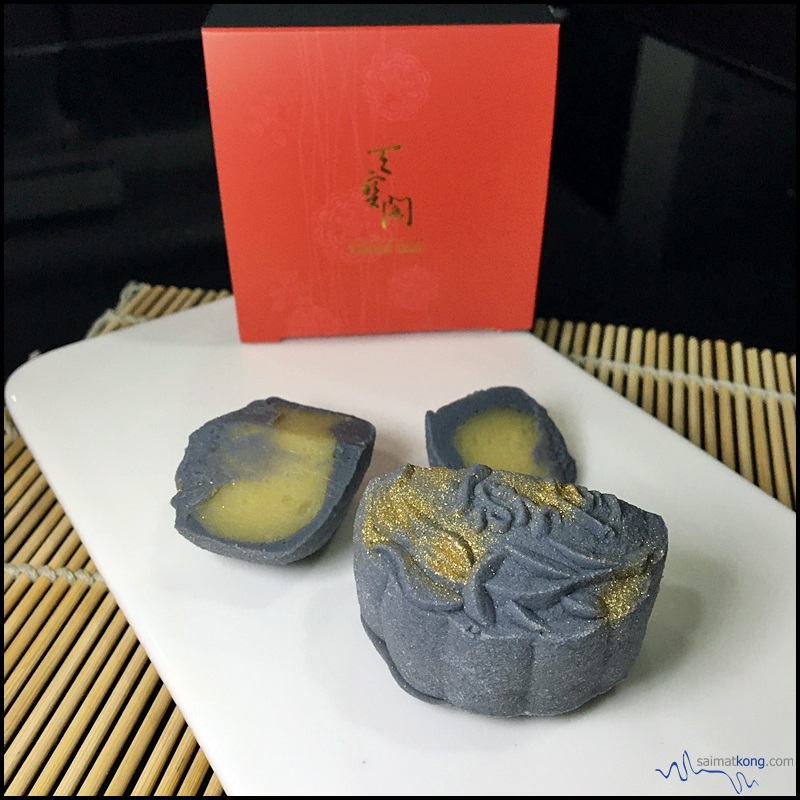 Durian lovers will be charmed by the Gold Dust Premium Musang King durian where the skin is made using edible bamboo charcoal powder. The filling which is made of a blend of durian with white lotus paste and it kind of reminds me of Malacca's famous durian dodol.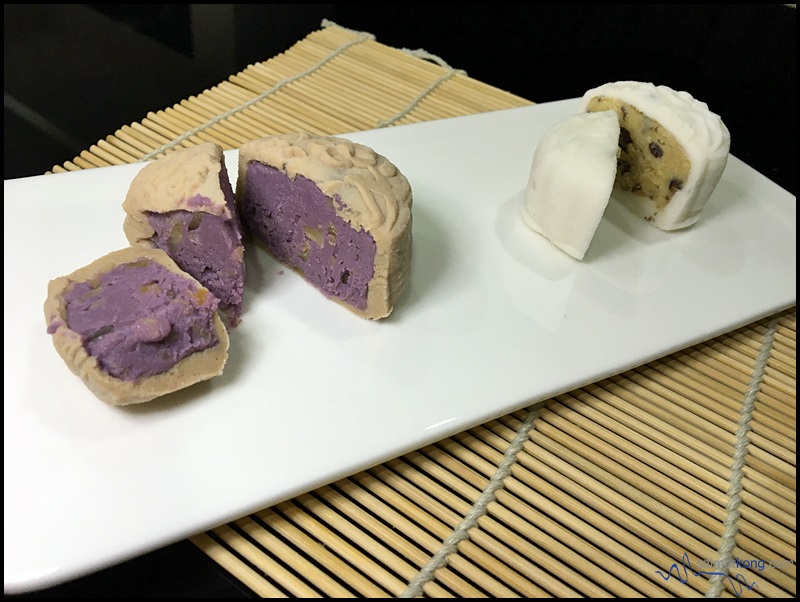 Teh Tarik Yam Paste with Macadamia Nuts & Salted Caramel Azuki Bean.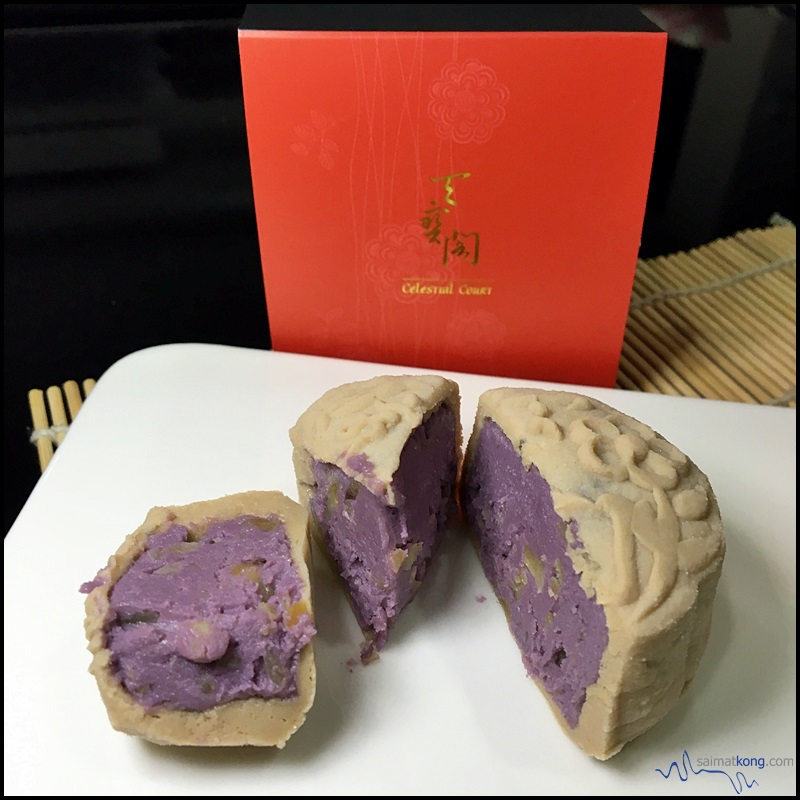 Mini Snow Skin Teh Tarik Yam Paste with Macadamia Nuts has a crunchy texture of macadamia nuts that will appeal to those who love nuts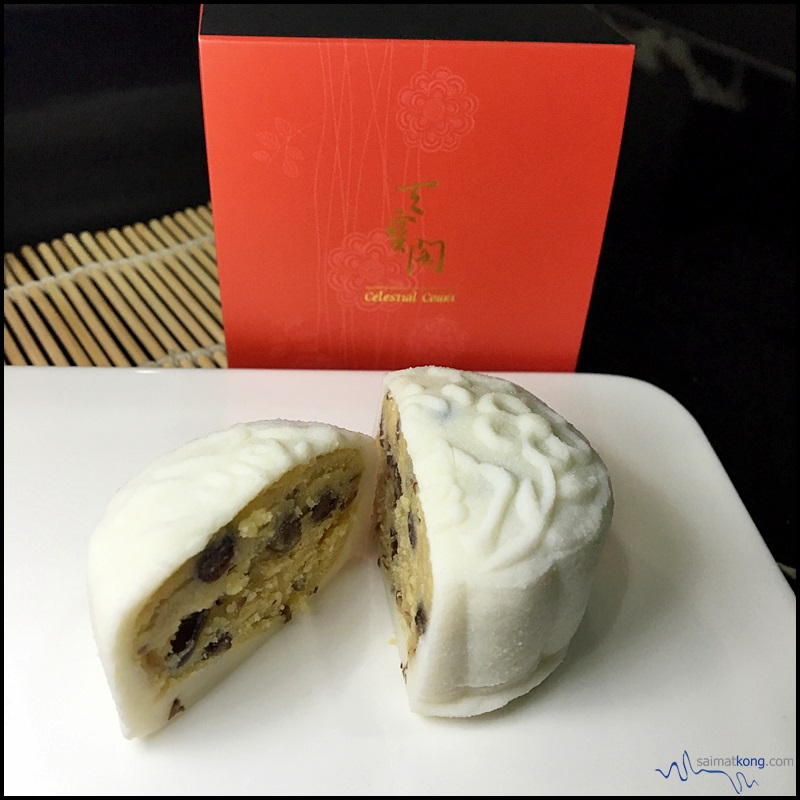 Mini Snow Skin Salted Caramel Azuki Bean has a nice balance of both savoury and sweet flavours.
All mooncakes are HANDCRAFTED by Chef Ken Liew and his team, using only the finest ingredients. Their mooncakes are also made in limited quantities to ensure their quality.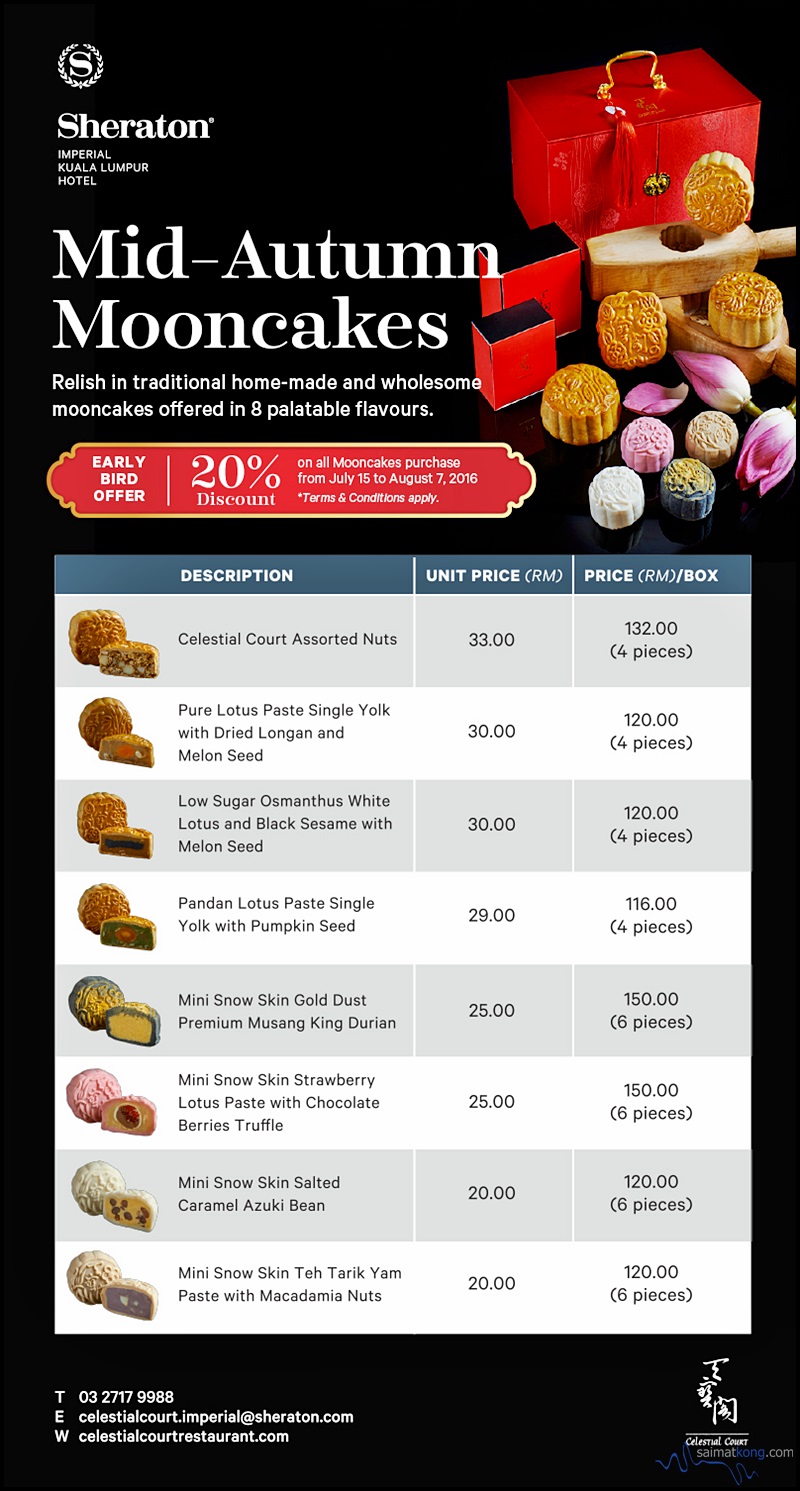 Priced from RM20 nett to RM33 nett for each mooncake, they are available at Celestial Court and Toastina Café and Bar until 15 September 2016.
For mooncake orders and more information, please call +603 – 2717 9988 or email at [email protected]
Celestial Court (天宝阁)
Sheraton Imperial Kuala Lumpur Hotel,
Jalan Sultan Ismail,
Kuala Lumpur.
Tel: 03-2717 9988
Email: [email protected]
Website: www.celestialcourtrestaurant.com
—
You can subscribe to
my blog, follow me on Facebook, follow Instagram, follow Twitter and Youtube for more updates!
—
Comments
comments