Gerai Makan Japanese BBQ 大众烧肉 @ Taman Desa
Gerai Makan Japanese BBQ 大众烧肉 is a hidden gem tucked away at the back alley of Plaza Faber at Taman Desa. This Japanese BBQ stall is run and managed by the same people who own Sanuki Udon.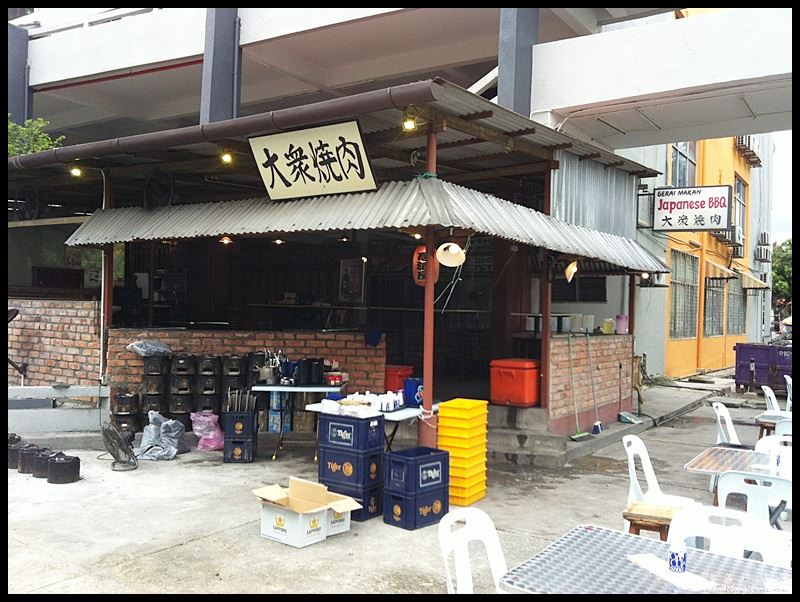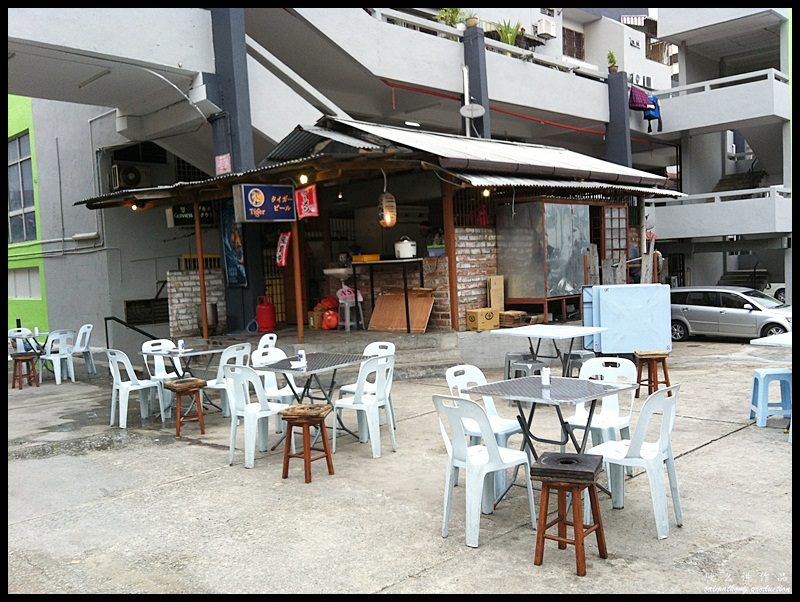 The menu is pretty simple with items like pork (pork belly, pork shoulder loin, pork tongue, pork innards), beef, lamb, vegetables, teppanyaki, noodles, beverages and side dishes like kimchi, garlic rice and etc.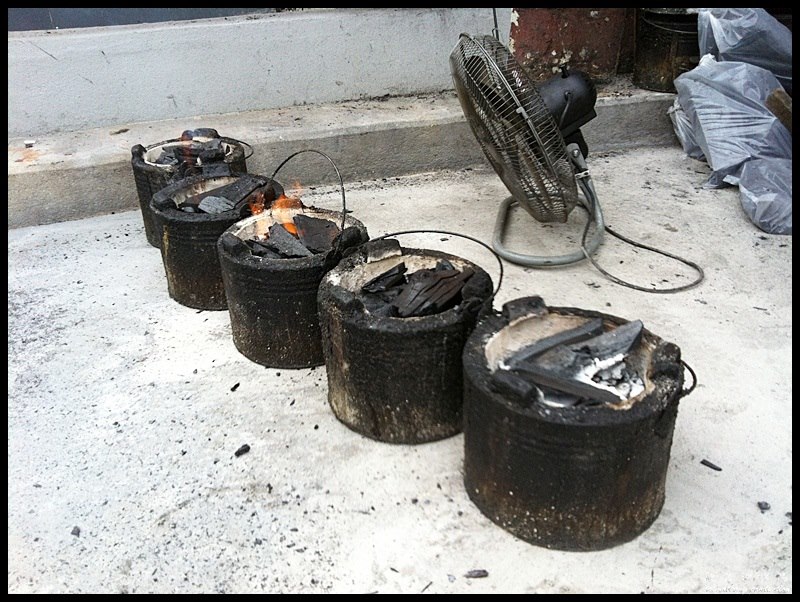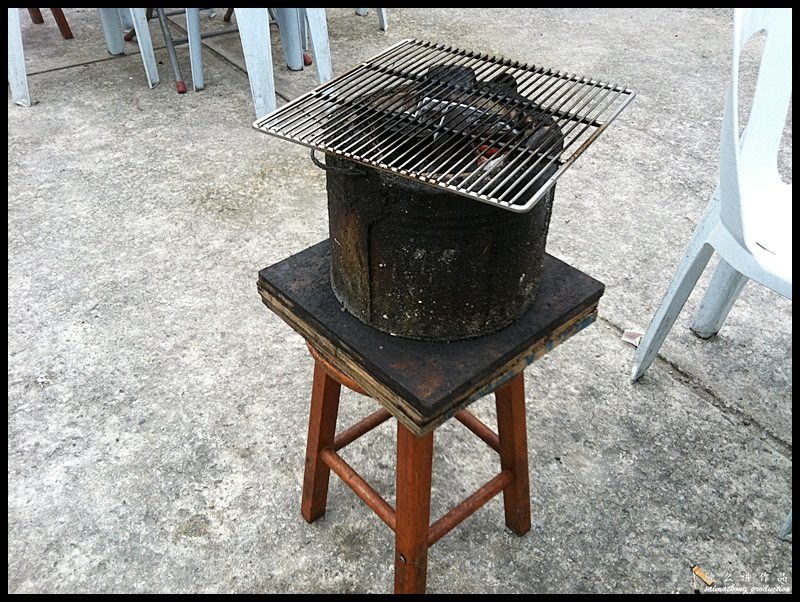 The barbecue is done in a simple way – a metal grill is placed on top of pot filled with burning coals.
Japanese Risotto
We ordered Japanese Risotto which is stewed rice with egg and vegetables to fill our hungry tummy while waiting for the BBQ meat to cook.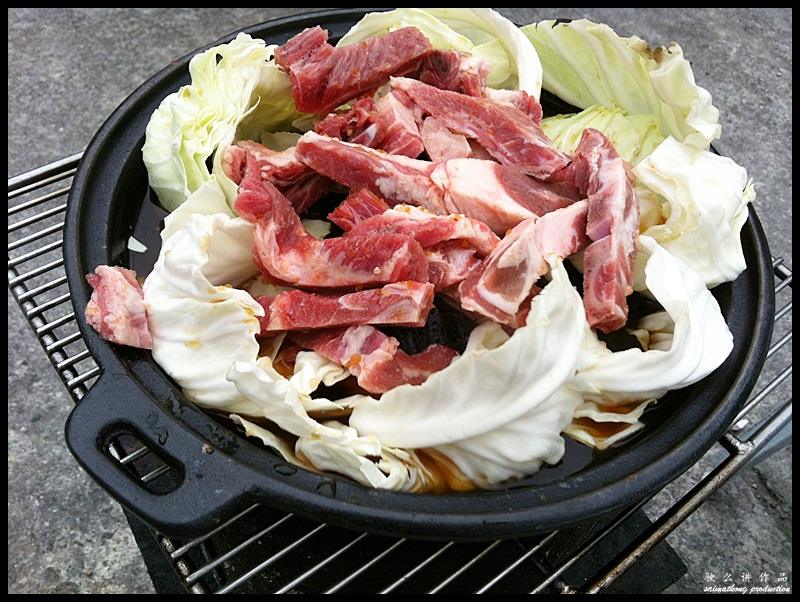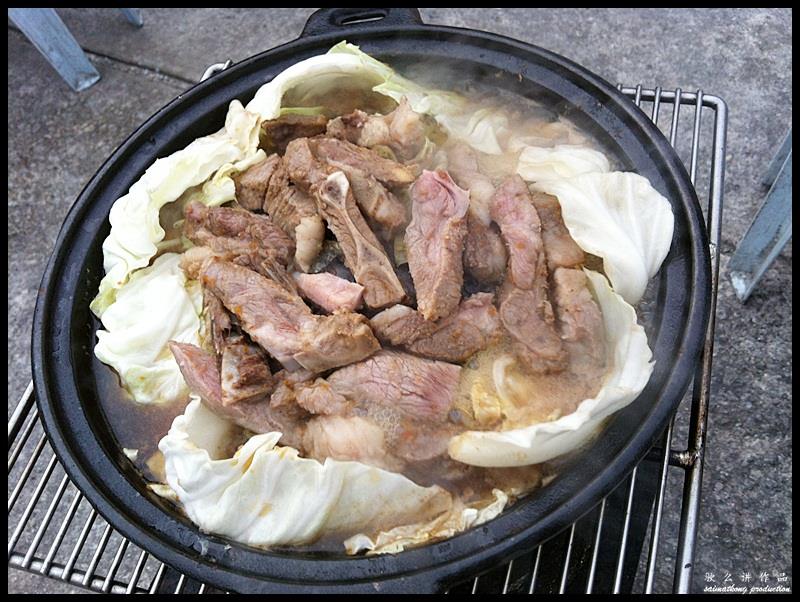 Genghis Khan (RM20)
We wanted something soupy thus we ordered this Genghis Khan instead of the lamb shoulder. Genghis Khan is actually Japanese grilled mutton slices prepared on a skillet with cabbages. The mutton was well marinated. It's very flavorful and juicy.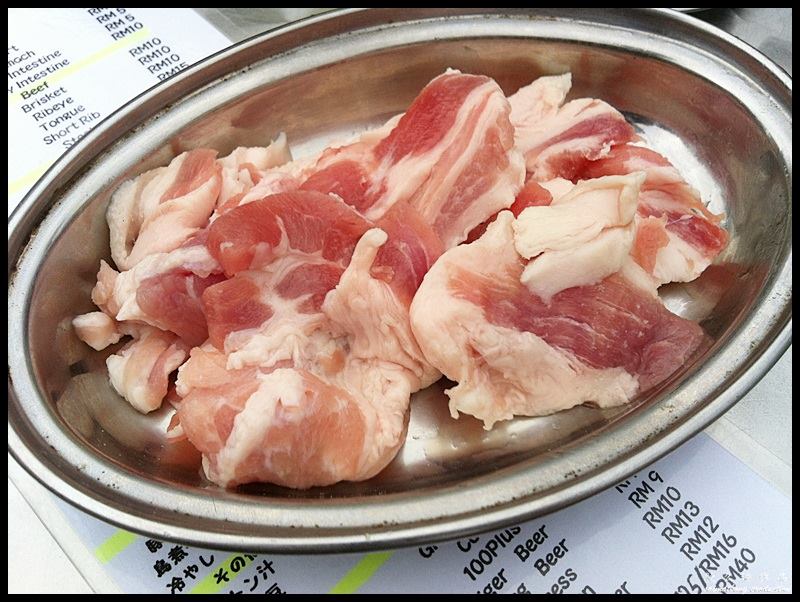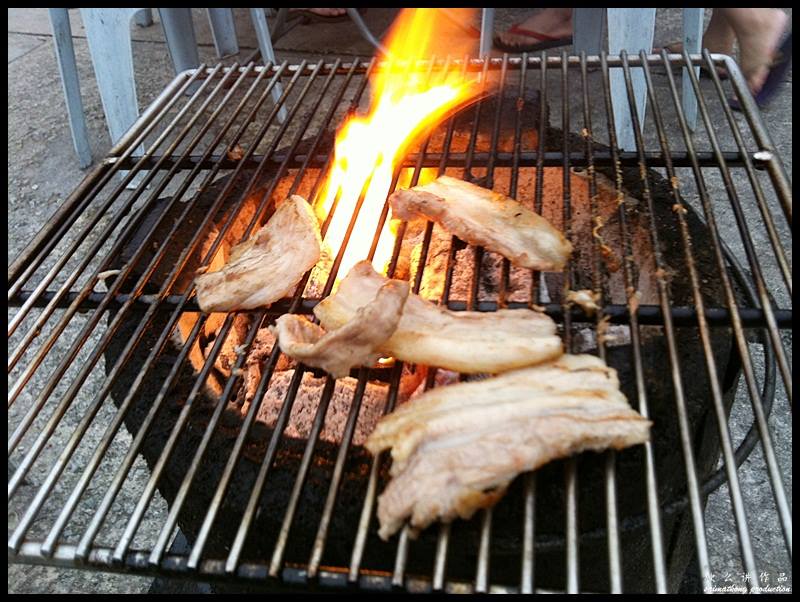 Pork Belly (RM10)
After we were done eating the Genghis Khan, the skillet was removed for the barbecue session. It's quite easy. Just place the marinated meat on the metal grill and let it cook. Do keep an eye on it so that you don't overcook the meat. The meat tasted really good!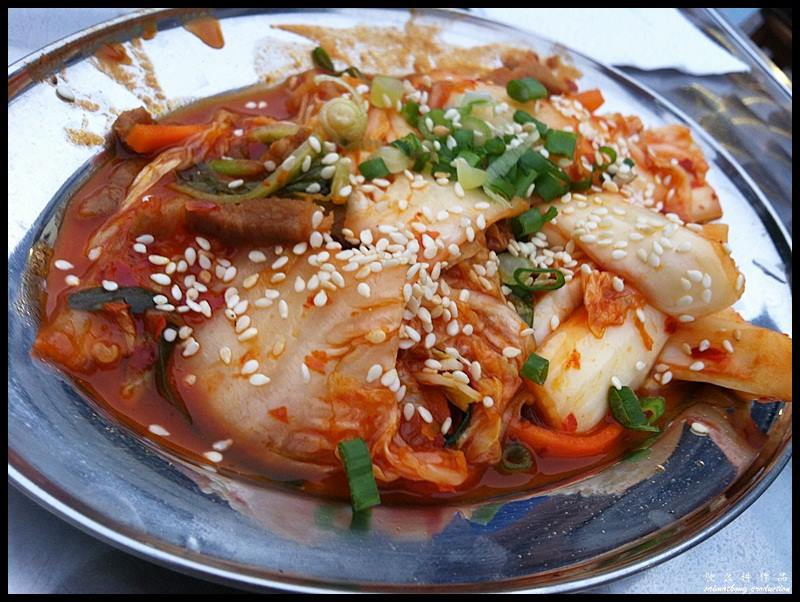 Fried Kimchi with Pork (RM10)
This Korean dish consists of marinated pork slices which is stir-fried with kimchi. Nothing special about this dish. I thought this teppanyaki will be served on a sizzling plate but it's only serve on a normal plate.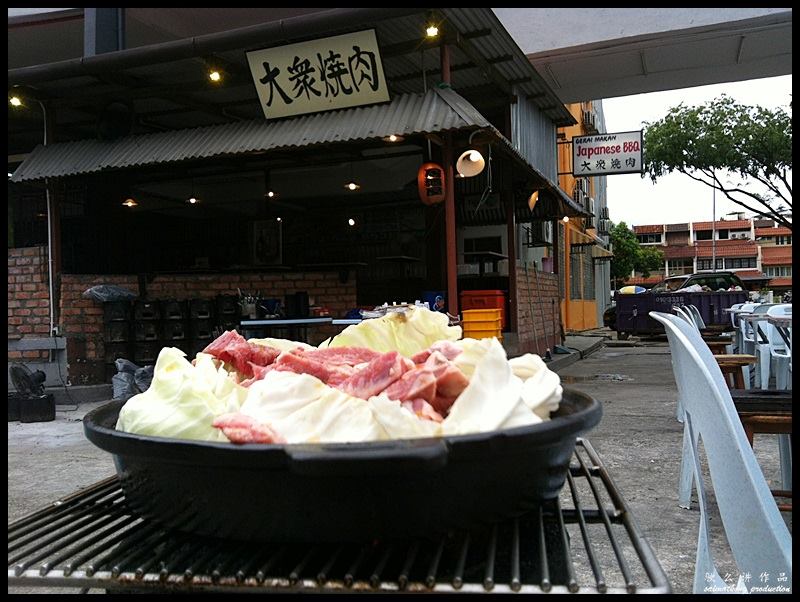 Verdict: Wear light clothing if you want to dine here as this place has no air-con or fan, thus it can be quite sweaty. Do come early as seating is limited.
Address: Center Court, Plaza Faber
Jalan Desa Jaya
Taman Desa off Jalan Klang Lama
58100 Kuala Lumpur.
Opening hours: 6pm – midnight
—
Follow me on Facebook, Twitter, Instagram for more live updates!
Facebook : https://www.facebook.com/smartkong
Twitter : https://twitter.com/saimatkong
Instagram : http://instagram.com/saimatkong

Comments
comments