Fresh Code @ Damansara Uptown
Fresh Code is a juice bar located at Damansara Uptown along the same row as Village Park.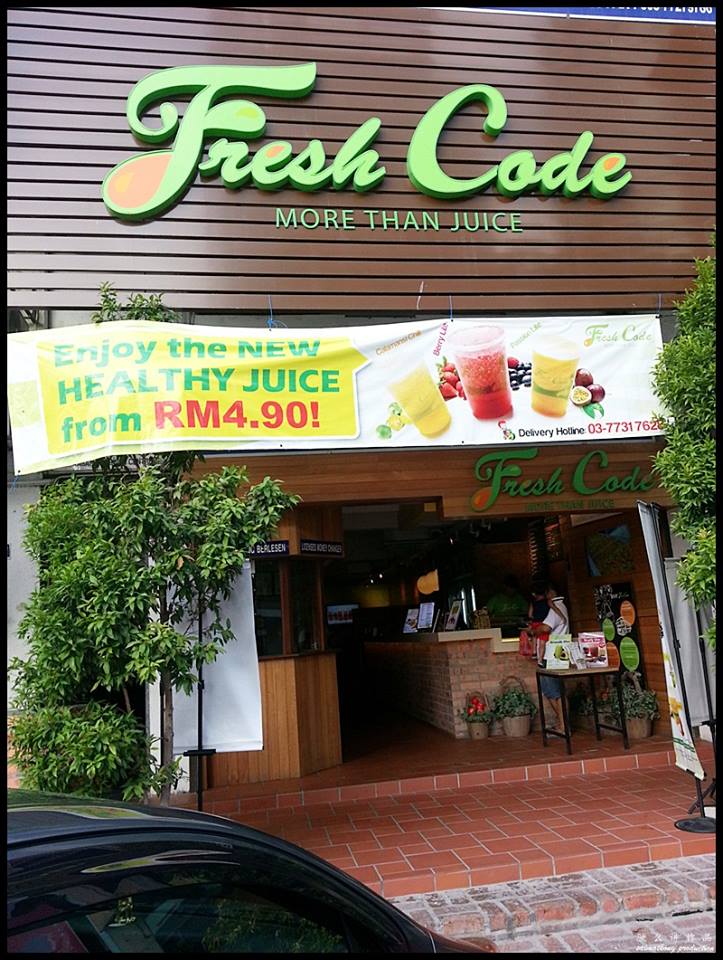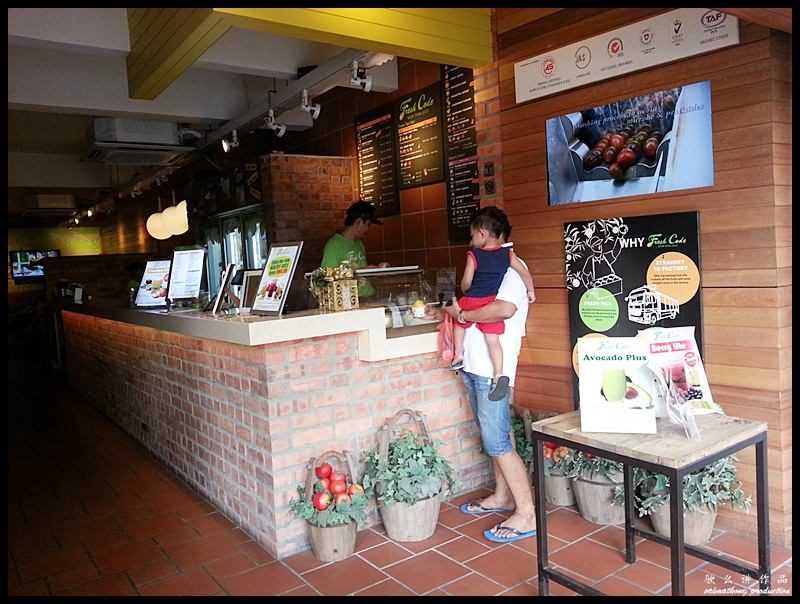 The menu board shows a wide selection of juices available and the pricing. Whether to have Fruit Juice, Smoothies or Sorbet, it's your call! You can either enjoy your fruit juice there or you can just take away.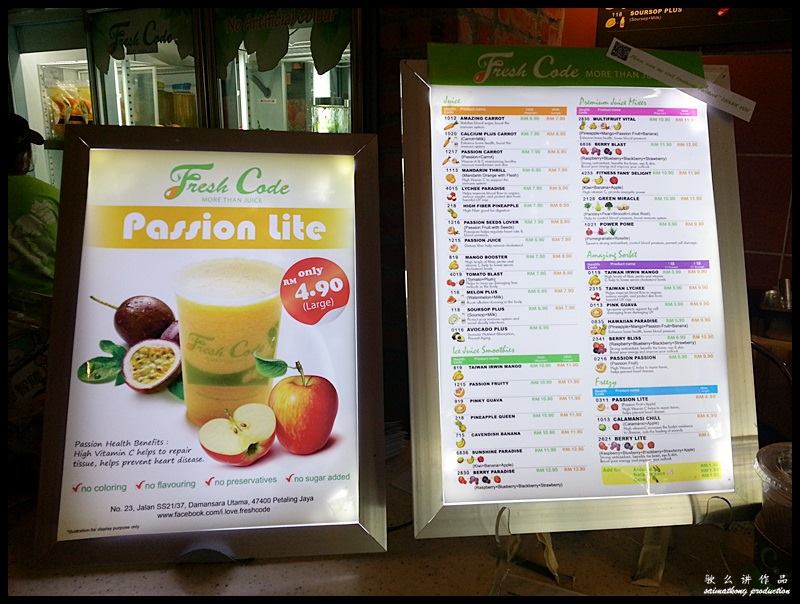 Fresh Code work with the best orchard around the world for premium quality fruits, harvest at the BEST time and used the BEST High Pressure Processing technology (HPP) just to serve us with the BEST Fruit Juice in town.
What set this juice bar apart from its competitor like Juice Works is the use of advanced technology like HPP in producing the fresh and healthy juice. High Pressure Processing is a natural, environmentally friendly process that helps maintain the freshness, flavour and nutrients.
"HPP uses High Pressure and low temperature without utilizing any additives, thus maintaining the nutrients of the fruit juice while keeping it as natural as possible. Fresh fruits are subjected to HPP within 6 hours from harvest and the produce is stored below freezing temperature(-18°C) before delivering to Fresh Code."
There's a video played in the outlet showing the whole process from harvesting fruits to the use of HPP technology.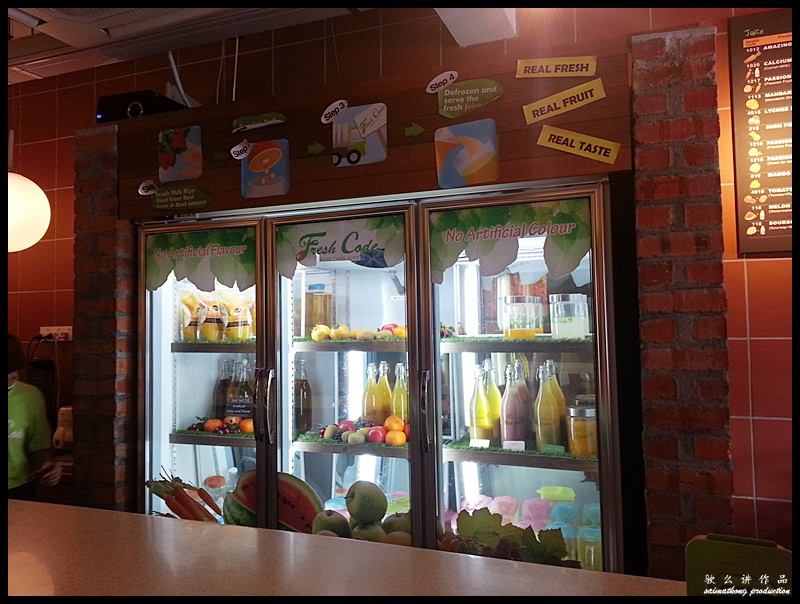 The goodness of their fruit juice is, there's no coloring, no flavoring, no preservatives and no sugar added to the fruit juice.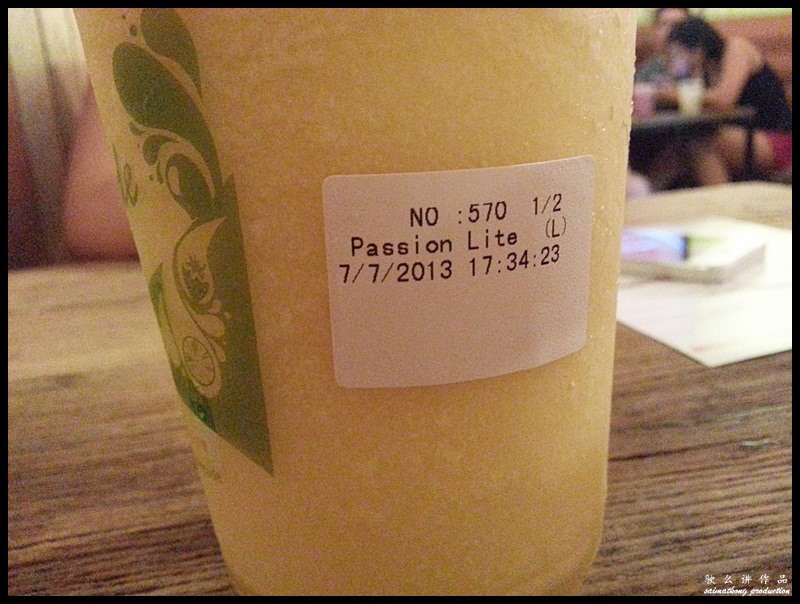 Passion Lite RM4.90
This passion lite consists of passion fruit and apple. This drink is high in Vitamin C which helps to repair tissue and prevent heart disease. This is a sweet and refreshing drink to quench your thirst on a hot sunny afternoon!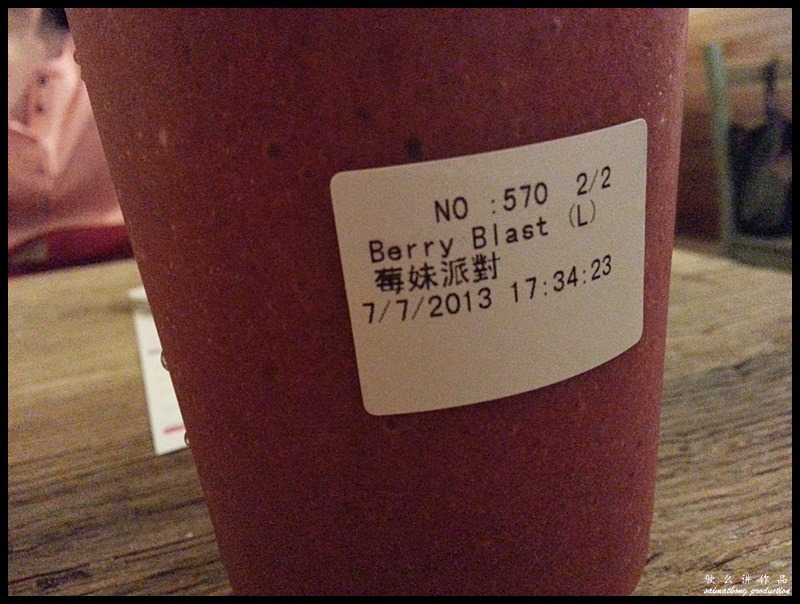 Berry Blast RM12.90
This ice blended berry blast is highly recommended by Alex Ooi, the GM of Fresh Code. According to him, this fruit juice is their top best seller.This fruit juice is a mix of raspberry, blueberry, blackberry and strawberry. All the fruits has strong antioxidant properties which benefits the brain, eye and skin. Besides that, it can also boost your energy and improve your outlook. The juice is very concentrated and has a natural sweet and sour taste.
Taiwan Lychee & Pink Guava
We were offered a free scoop of taiwan lychee and pink guava sorbet to try 😉
Taiwan Lychee Sorbet
This sorbet is very refreshing and a little sweet. From the explanation, Taiwan Lychee can help improve blood flow in organs, reduce weight and protect the skin from harmful UV rays. The wife was so happy to know that this yummy sorbet can actually help reduce weight!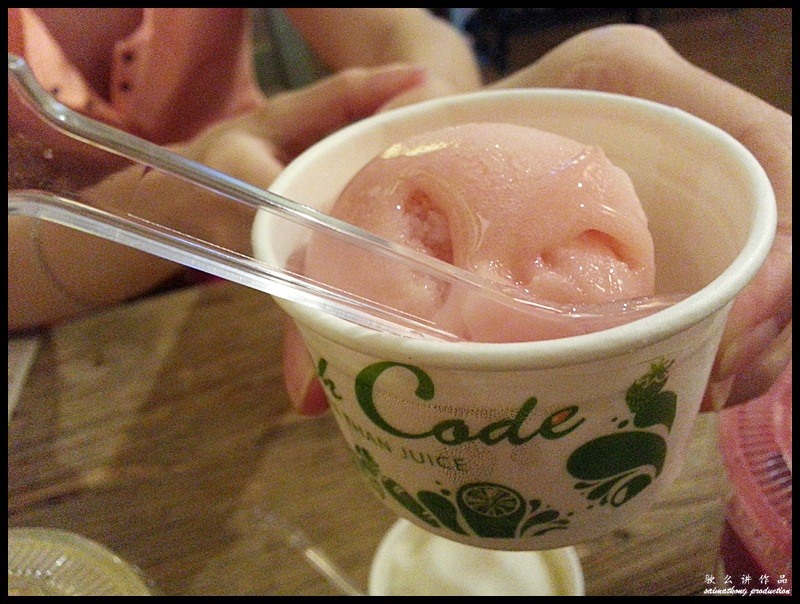 Pink Guava Sorbet
The taste of this pink guava sorbet is sweet, with smooth texture. Pink Guava contains lycopene which prevent cell damage from harmful UV rays.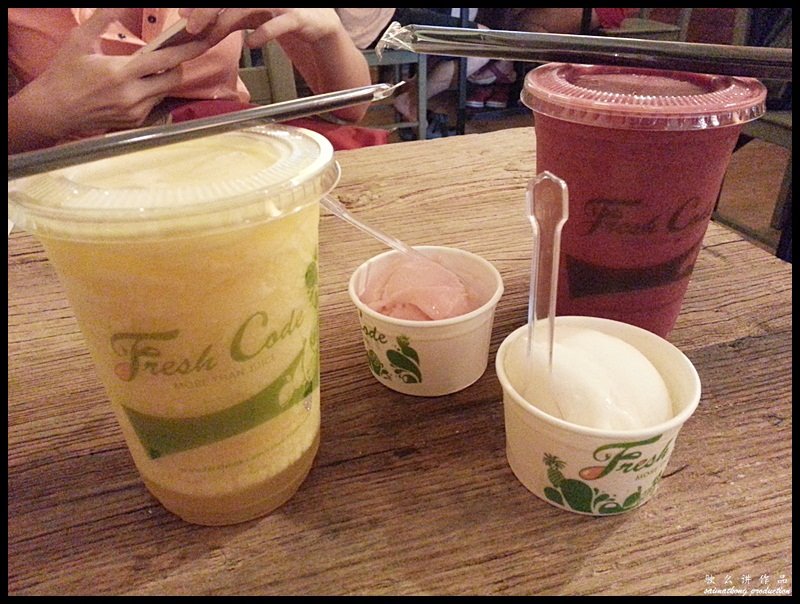 Verdict: The staffs are very friendly and attentive. A good place to drop by to get your juice fix or you can just sit down and enjoy your healthy and refreshing fruit juice.
Fresh Code @ Damansara Uptown
Address: No. 23, Jalan SS 21/37, Damansara Utama, 47400 Petaling Jaya, Selangor
Tel: 03-7731 7628
Website: www.facebook.com/i.love.freshcode
—
Follow me on Facebook, Twitter, Instagram for more live updates!
Facebook : https://www.facebook.com/smartkong
Twitter : https://twitter.com/saimatkong
Instagram : http://instagram.com/saimatkong

Comments
comments