Day 3 in Hong Kong : Sang Kee Congee 生记粥品 @ Sheung Wan 上環
Congee or rice porridge is the ultimate Chinese comfort food. It's simple, easy to digest and nourishing. By the look of it, congee may look bland but with the right ingredients, congee can be very tasty. Best of all, congee can be eaten at any time – breakfast, lunch or dinner.
We passed by Sang Kee Congee 生记粥品 while walking to Hong Kong – Macau Ferry Terminal 港澳客輪碼頭 at Shun Tak Centre 信德中心. It was a cold morning so congee sounds like a good choice for breakfast to warm us up 😉
Sang Kee Congee 生记粥品 is a small but cosy restaurant tucked away in Burd Street 畢街 at Sheung Wan 上環. There's no English signage, only a large signboard with Chinese characters. If you're a banana, you gotta ask the locals or match the Chinese characters yourself.
A friendly waitress hand us a printed menu with Chinese characters. Lucky for us coz there's English translation underneath 😉 To give you a rough idea on what to order, this shop is famous for pork liver, intestine, tripe, tongue, pork balls, beef, air bladder and snakehead fillets.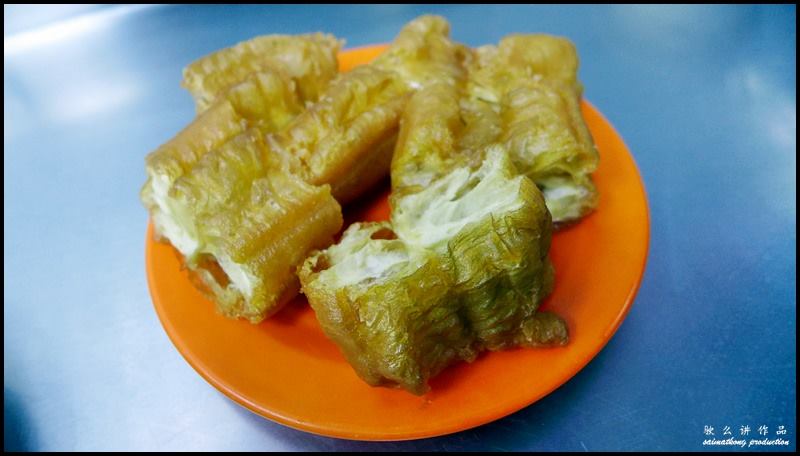 Deep Fried Chinese Fritter (You Tiao)
The You Tiao (fried fritters) was a let down because it was cold – the you tiao are fried and prepared much earlier. My favorite way of eating you tiao is dunking them in the congee 😉
Fresh Ginger & Scallions with Soya Sauce
This small bowl consists of a mixture of fresh ginger & scallion slices with soya sauce for dipping.
Fish Belly Congee
The Fresh Fish Fillet Congee may look plain and watery but don't be fool by the look of it. Inside, there's big chunks of fish. Enjoy the fish by dipping it with the soy sauce mixture. Bliss! The wife was happy coz the fish was incredibly fresh with no fishy or muddy odour.
Fish Belly & Meat Balls Congee
This bowl of piping hot congee is similar to what the wifey ordered but with the addition of meat balls. The fish belly was smooth and tender that I can't stop eating it. The meat balls are not bad – flavorful and its handmade fresh with no preservatives.
Verdict: Sang Kee Congee 生记粥品 is the place to go for hot & delicious traditional cantonese-style congee. The soup base for the congee is made from pork bones, lean pork and dried scallops which is then simmered for hours. The portion is big with fresh ingredients. And of course, reasonably priced 😉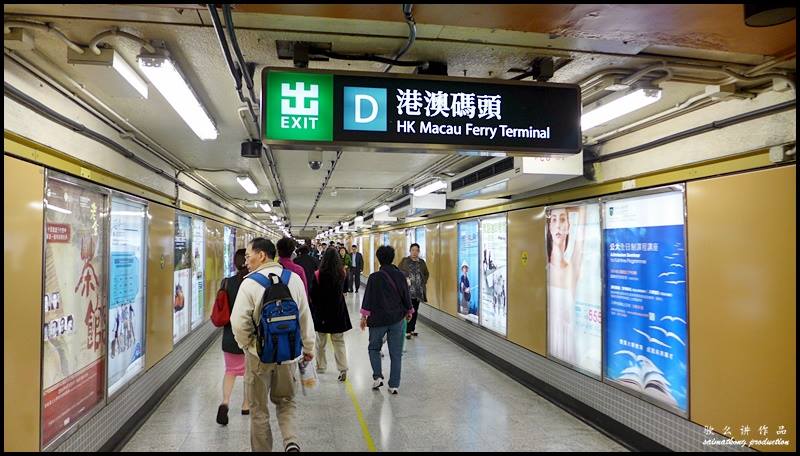 After our satisfying breakfast at Sang Kee Congee 生记粥品, we walked over to Shun Tak Centre to purchase our ferry tickets to Macau. There are two major ferry companies: TurboJET and The Cotai Strip CotaiJet.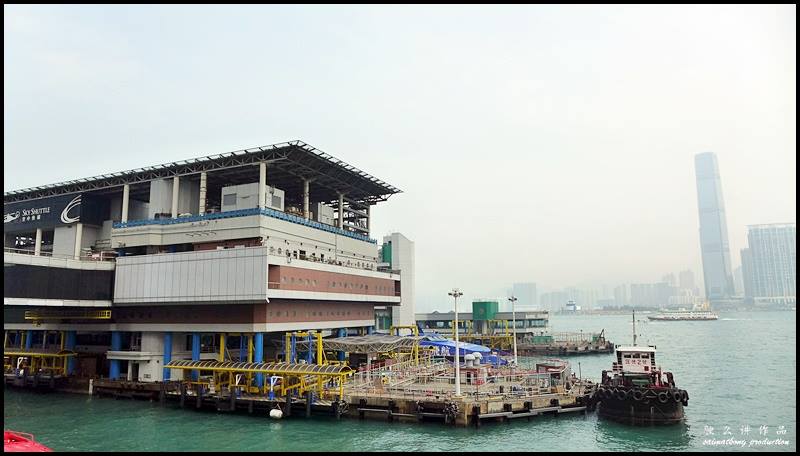 After looking at the sailing schedule for both TurboJET and The Cotai Strip CotaiJet, we decided on CotaiJet. The fares are about the same but both have different sailing schedule. We chose CotaiJet coz they have an earlier sailing. Therefore, choose the ferry based on your preferred sailing time so that you don't have to waste time waiting at the ferry terminal.
You can check out the full Hong Kong & Macau Travel itinerary here!
Sang Kee Congee 生记粥品 @ Sheung Wan 上環
Address: G/F 7-9 Burd Street, Sheung Wan
Opening Hours: Monday to Saturday – 6.30am until 9.00pm; Closed on Sundays.
Tel: +852 2541 1099
Nearest MTR: Sheung Wan, Exit A2
—
Follow me on Facebook, Twitter, Instagram for more live updates!
Facebook : https://www.facebook.com/smartkong
Twitter : https://twitter.com/saimatkong
Instagram : http://instagram.com/saimatkong

Comments
comments