Crayon Burger @ SS15, Subang Jaya
I realized there are quite a number of burger joints in SS15, Subang itself; Burgertory, Kaw Kaw Burger, The Burger Shop, Crayon Burger, The Big Hug Burger and Big Chomp Burger to name a few. It'll take some time for us to try all the burger joints.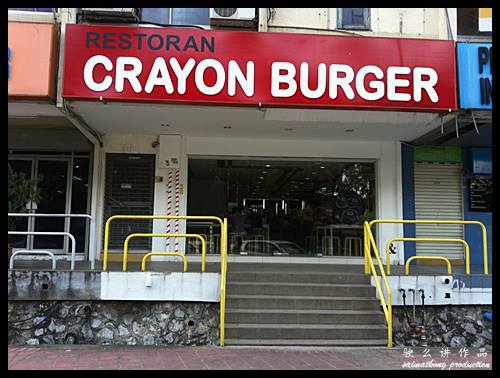 On one fine lazy Sunday afternoon, we decided to try the burgers at Crayon Burger. This burger joint is situated next to Comics Corner shop and just opposite the SS15 market in Subang Jaya (near Station One). We were there on a weekend thus there was ample parking available.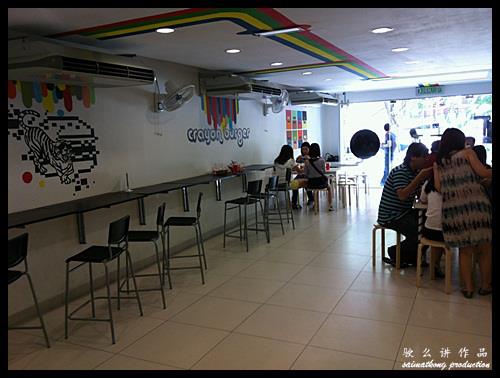 Crayon Burger @ SS15, Subang Jaya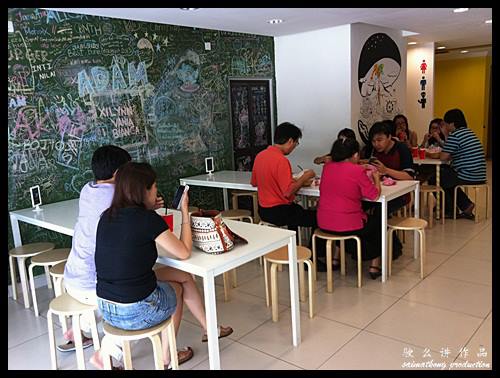 The decor was basic and minimal, with colourful and artistic drawings on white walls.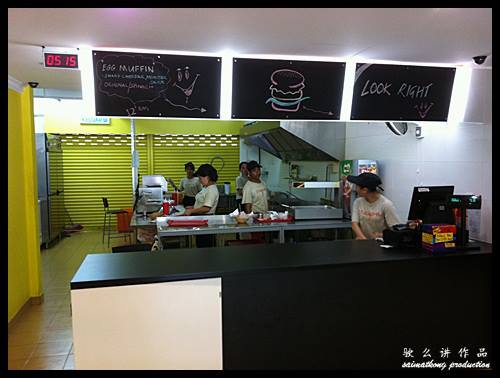 Look right for the menu!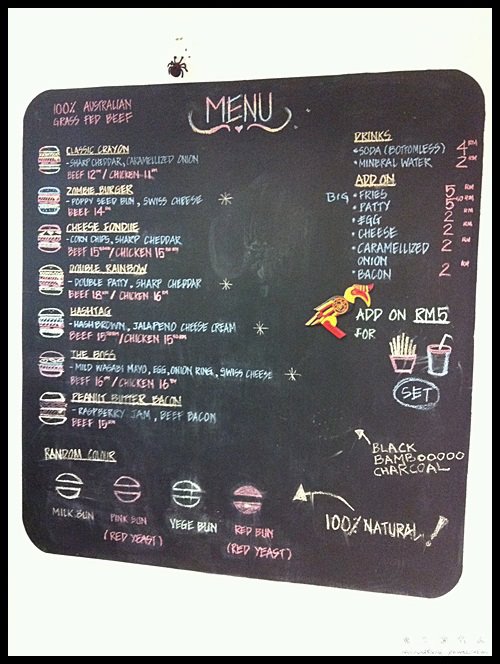 Their menu is on the chalkboard next to the cashier. The menu is relatively simple with colourful drawings of the burgers and a short explanation of the ingredients in the burgers. It's quite a creative menu!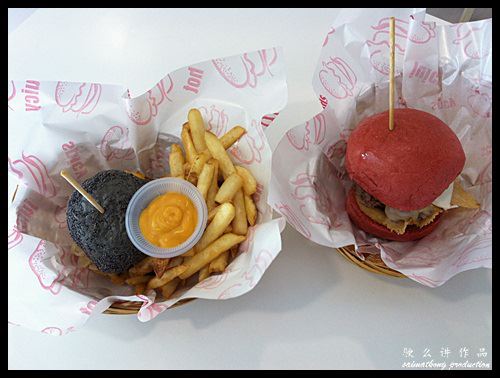 Double Rainbow (Black Bun) vs The Boss (Red Bun)!
After awhile, I ended up ordering the Double Rainbow (RM18) for myself and The Boss (RM16) for the wife. In addition, I topped up RM5 for fries and bottomless drink (choose from Coke, Sprite, Lemon Tea and etc.)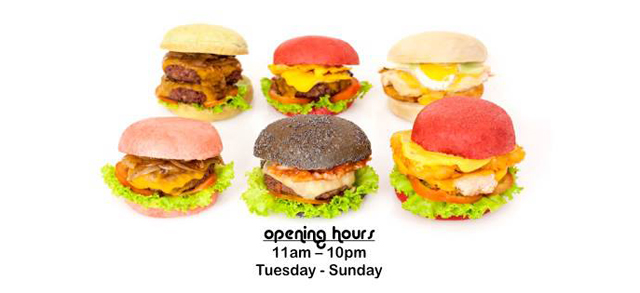 What set them apart from other burger joints in town is, you can choose your own bun types here. Just like their interior concept, their buns are very colorful too. There are 4 different colours to choose from and apparently each colour has different flavours. The best part is, the buns are made with natural ingredients and hence, no artificial colourings are used. Very creative of right?
White-coloured bun: milk-flavoured bun
Red & pink-coloured bun: red yeast bun
Green-coloured bun: vegetable mix bun
Black-coloured bun: bamboo charcoal poppy seed bun
Crayon Burger : The Boss RM16.00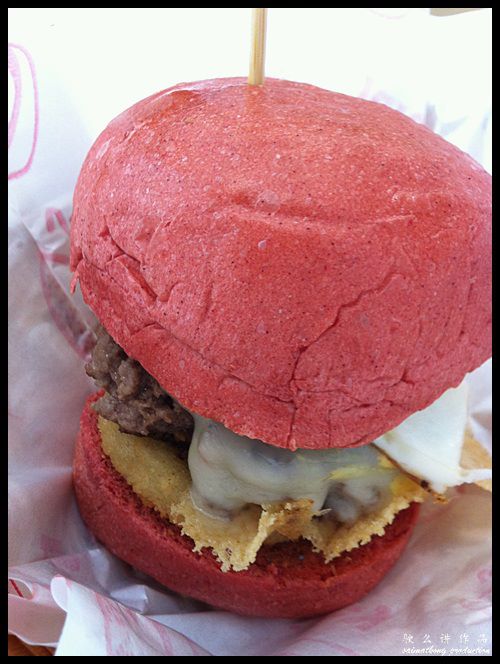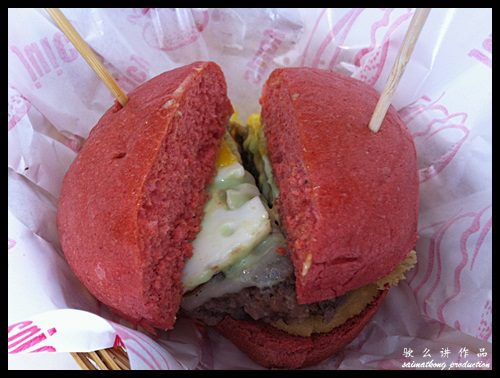 The Boss Burger – Beef patty burger with mild wasabi mayo, Swiss cheese and fried egg.
This burger consists of beef patty, wasabi mayo, fried egg, onion rings & Swiss cheese with red yeast bun. The bun was soft and taste slightly sweet. However, the beef patty sadly lacks flavour and is forgettable. While the wasabi mayo is nice, it's a bit mild.
Crayon Burger : Double Rainbow RM18.00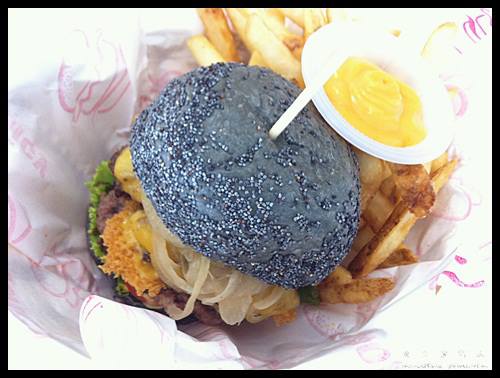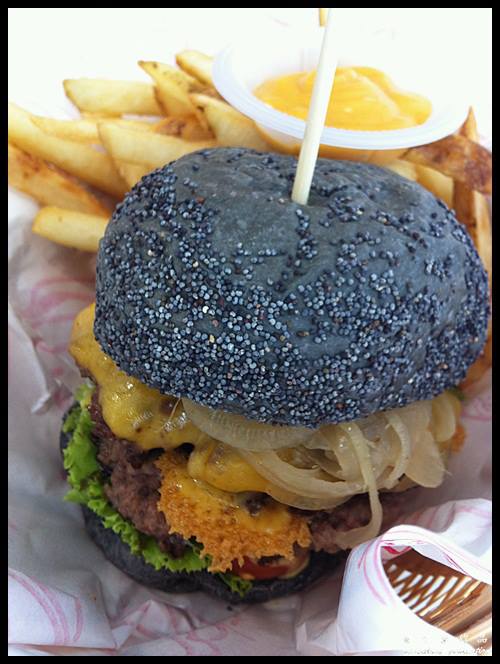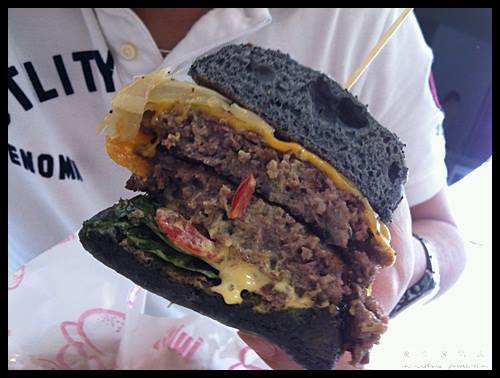 Double Rainbow Burger – Double beef patty burger with caramelised onions and sharp cheddar cheese.
This burger consists of double beef patty, caramelised onions, sharp cheddar cheese with bamboo charcoal poppy seed bun. While the bun is light and fluffy, the patty is a bit disappointing. It doesn't carry much flavour and it's a bit on the dry side.
Verdict: While they may have an extra point for creativity, there are room for improvement on their patties. Perhaps they can add more spices and seasonings to their patties. IMO, the burger buns taste the same; I tried both the charcoal and red yeast bun but both taste somewhat similar. It makes me wonder if they use coloring for the buns.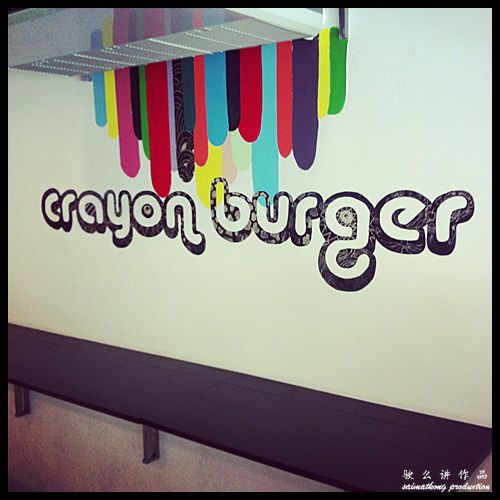 Crayon Burger @ SS15, Subang Jaya
Address: No. 38, Jalan SS15/4, 47500 Subang Jaya, Selangor
Tel: 016-639 4866
Business Hours: Tuesday – Sunday (11.00am – 10.00pm) closed on Monday
—
Follow me on Facebook, Twitter, Instagram for more live updates!
Facebook : https://www.facebook.com/smartkong
Twitter : https://twitter.com/saimatkong
Instagram : http://instagram.com/saimatkong
Comments
comments