Last week, I was invited to a food review session at Crab Factory in SS2 for a sumptuous seafood feast. As a crab & seafood lover, I just couldn't say no to the invite 🙂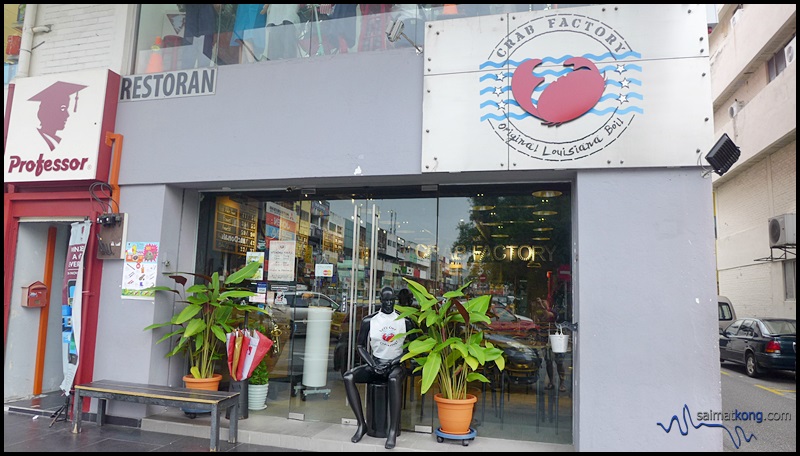 Occupying a corner lot in SS2, Crab Factory opened its doors on the 10th of January 2014 and very soon they are coming into 3rd year of crabbing. In conjunction with their (3rd year Anniversary Celebration), they are having a Double Trouble promotion where you get 2 L size crabs (1.2-1.4kg) for RM120 only. This promotion is valid till 15th of January 2017.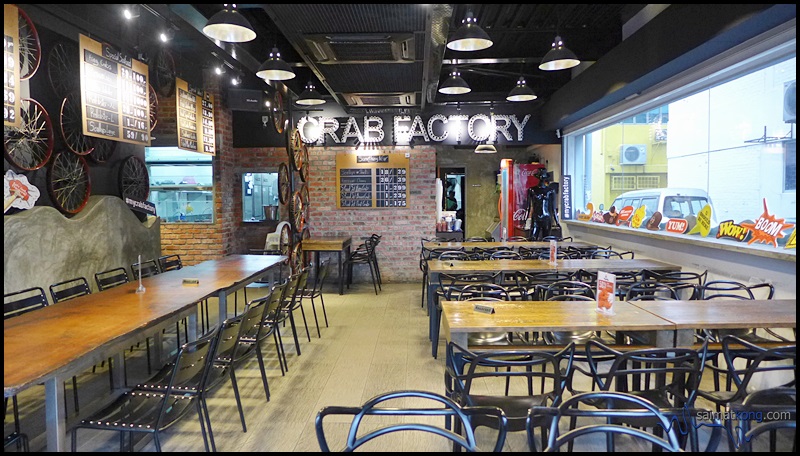 Simple and rustic-style industrial interior with exposed brick wall, utilitarian wooden tables and metal chairs.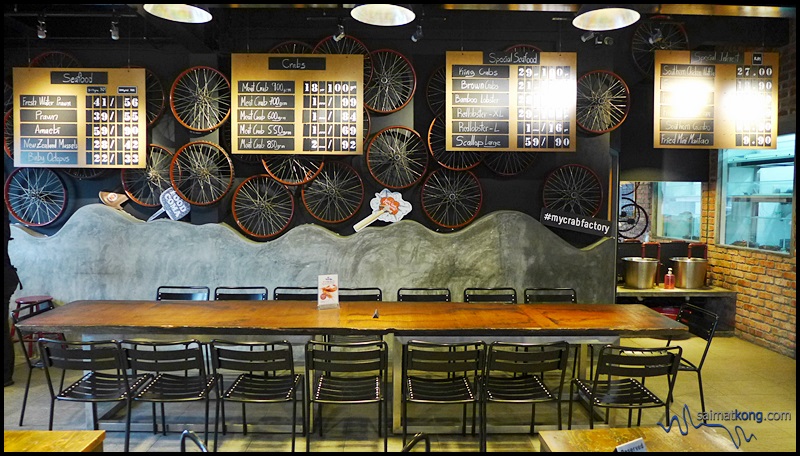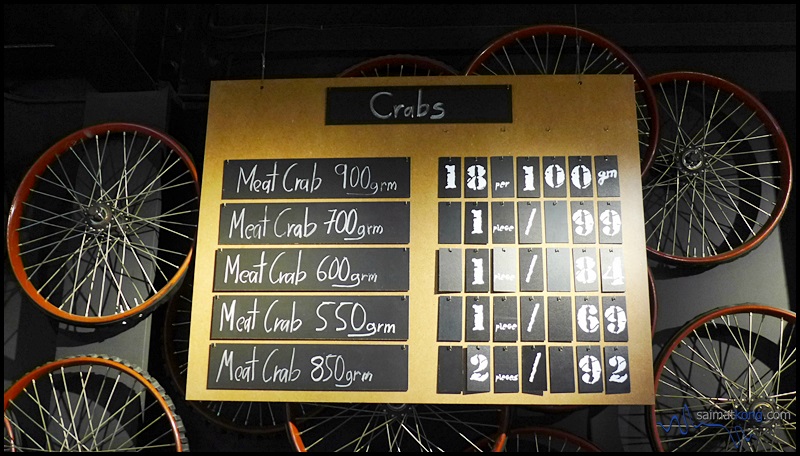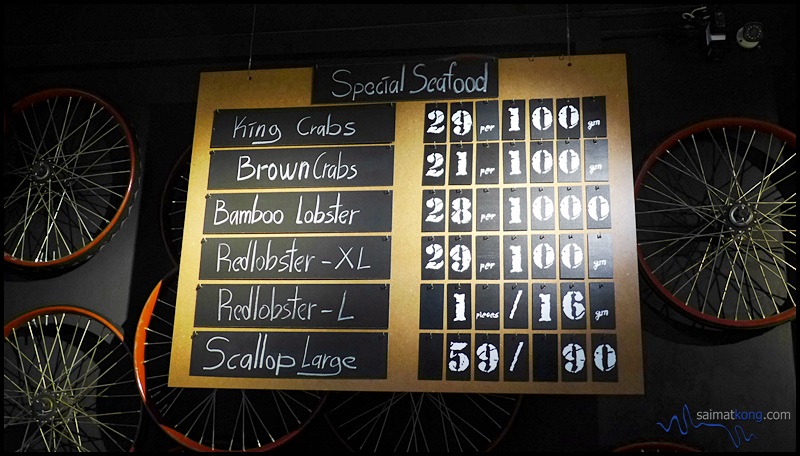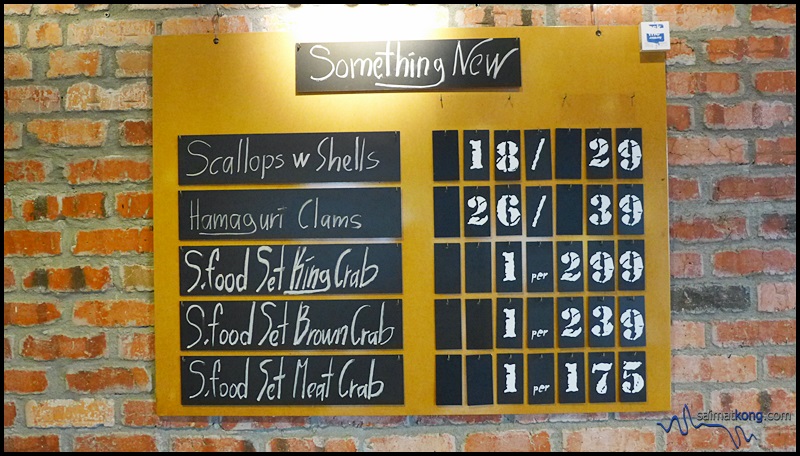 Prices of crabs and fresh seafood are based on market rates which vary everyday and are displayed clearly on the board. Choose from meat crabs, king crabs, brown crabs, bamboo lobster, red lobsters, scallops and hamaguri clams.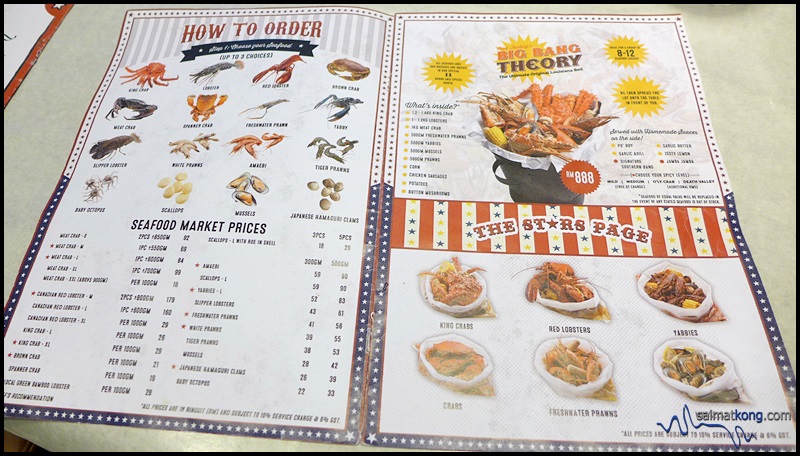 The menu at Crab Factory. Basically all you have to do is choose your choice of fresh seafood, choose your sauce and decide on the level of spiciness and finally add-on your choice of side dishes known as "Bag Buddies". And the way, they are launching two new sauces : Thai Sambal and Spicy Plum. You may wanna try the new sauce on your next visit 😀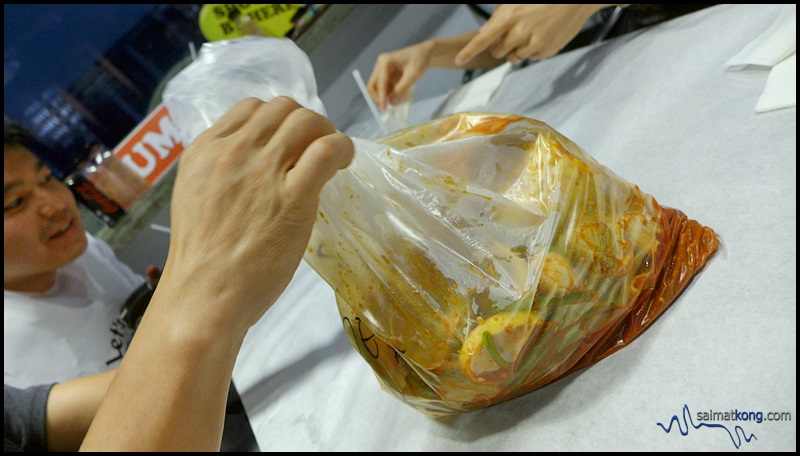 The seafood are served in plastic bags with no serving plates, individual plates or cutleries which means, you eat with your bare hands.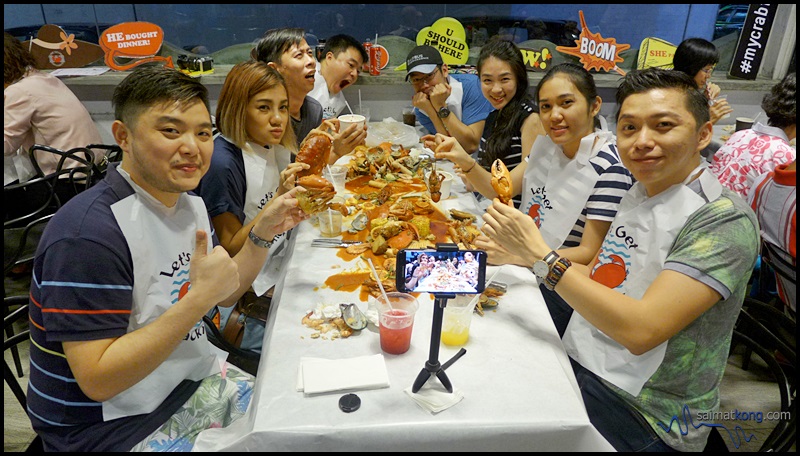 A photo of all the food bloggers in plastic bibs, all ready to dig in the seafood that are poured on the paper-lined table. It's quite a messy affair but that's how you enjoy your crabs and seafood at Crab Factory!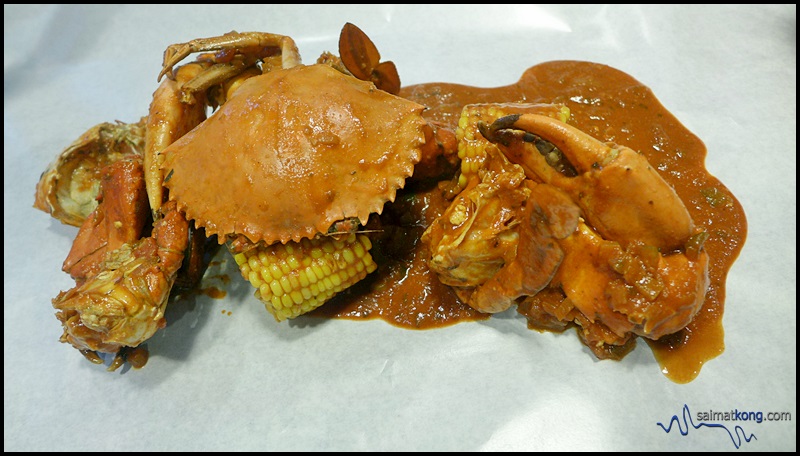 Our table is full of crabs and seafood. All the crabs and seafood are amazingly fresh.
Crab Factory is now offering Value Seafood Set which can feed 2-3 pax. Choose from:-
1) Big Meat Crab-M (2pcs) RM175
2) XXXL – French Brown Crab (900gm – 1kg) RM239
3) Large King Crab (900gm – 1kg) RM299
All sets come with 7 types of underwater treasures: crab of your choice, King White Prawns, NZ Green Mussels, Mini Lobsters (Yabbies), Scallop in Shells, Baby Octopus and Hamaguri Clams. It's also accompanied by sweet corn, chicken sausage, potatoes, french beans and fragrant shallot rice.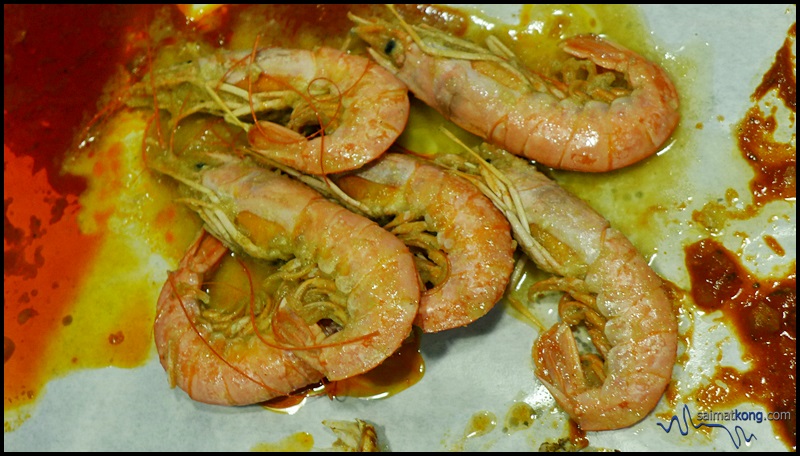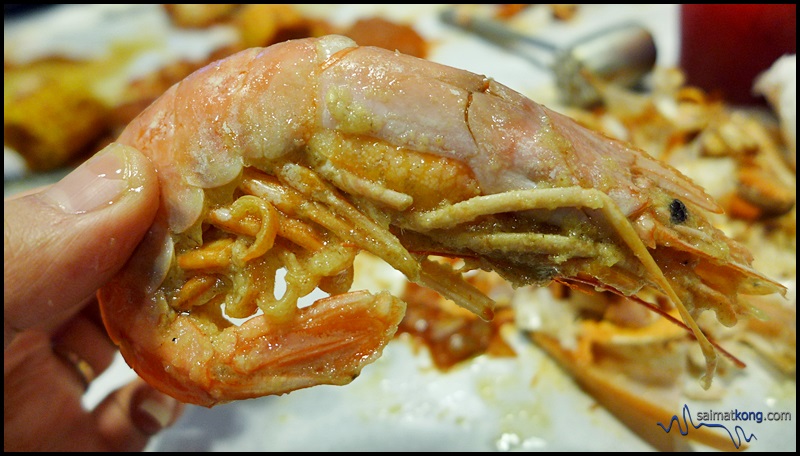 Fresh, juicy and succulent shrimps – Jumbo Japanese Sweet Prawn (Amaebi).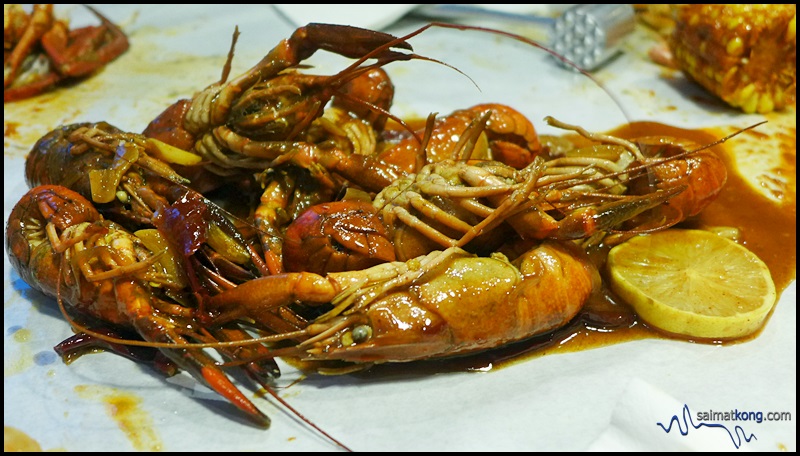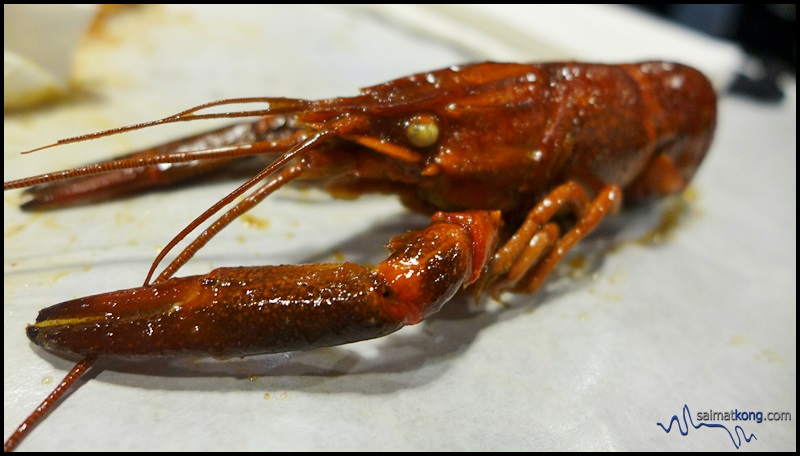 Yummy yabbies!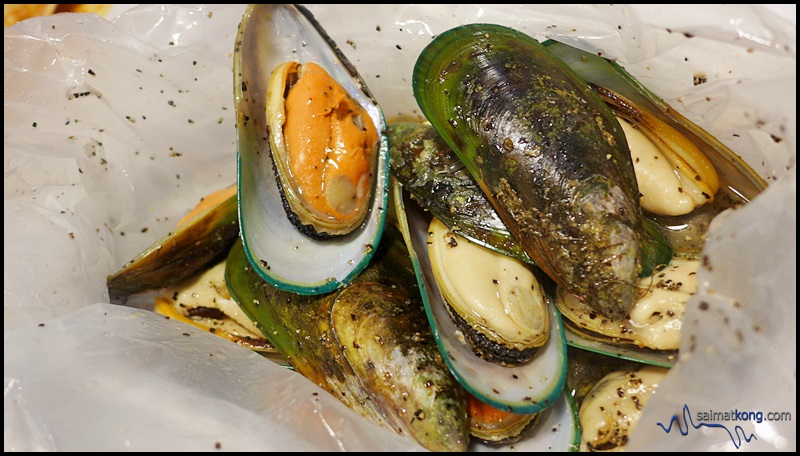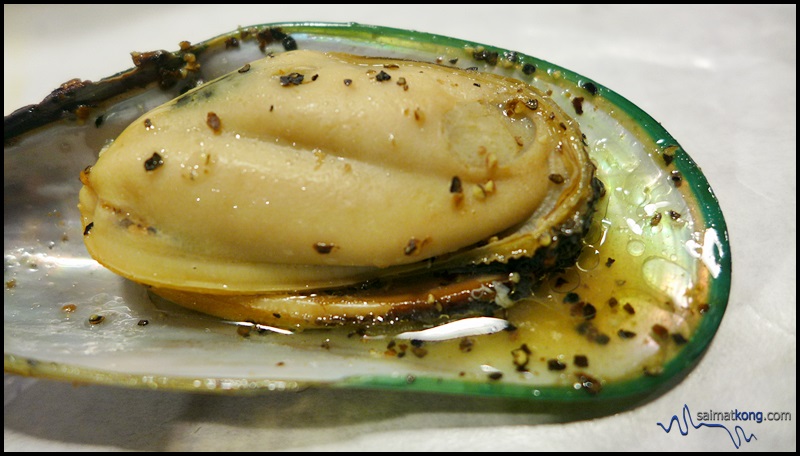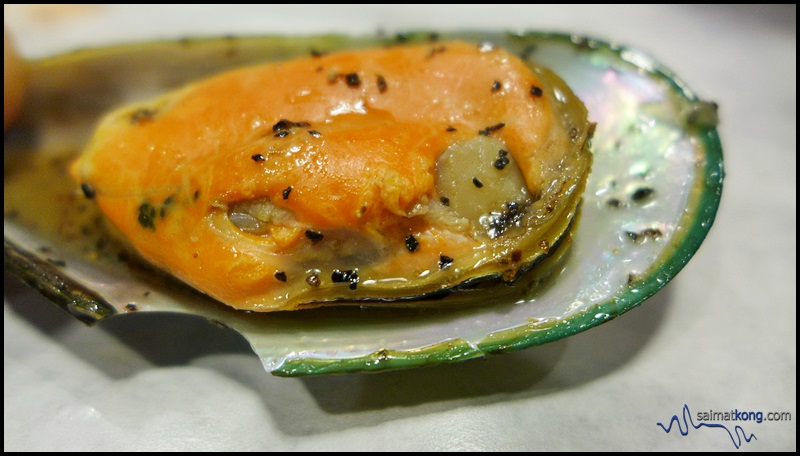 The mussels were really huge and well-cooked.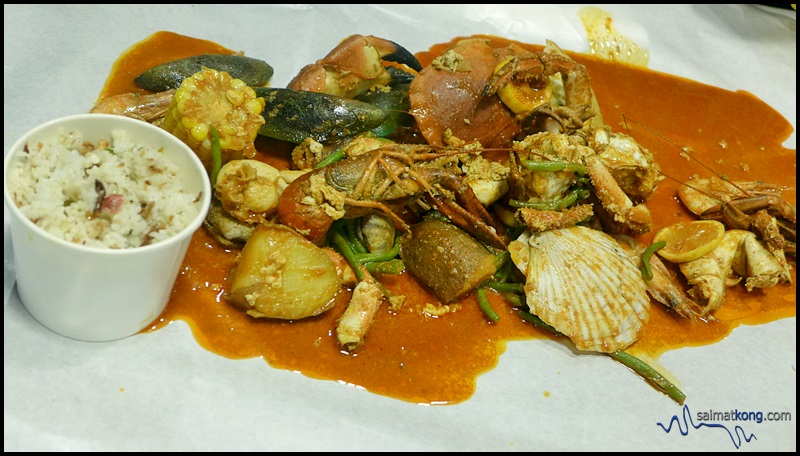 Loving the variety of side dishes that accompany the seafood.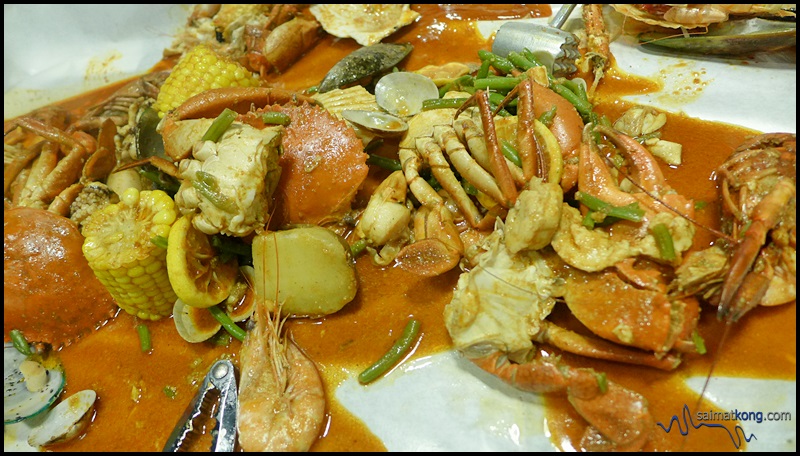 I'm really impressed with the quality of seafood here. Everything tasted so good and fresh. And the sauce was awesome. In short, it's finger licking good!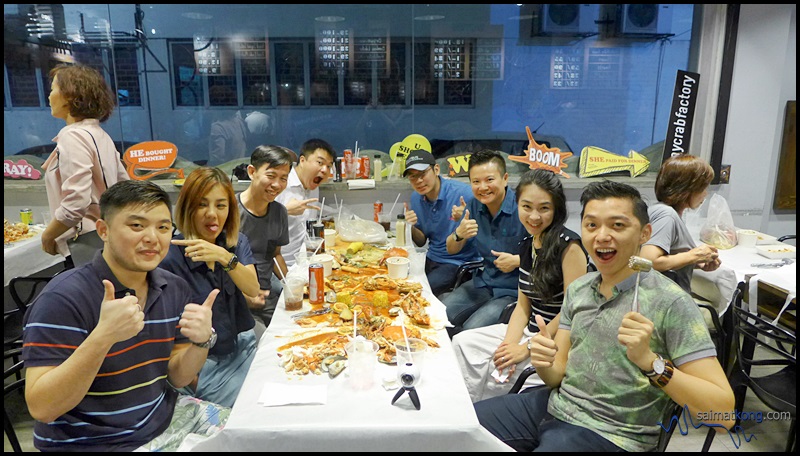 Group selfie after our Crabby & Seafood feast. Crab Factory is the place for seafood lovers to enjoy a variety of fresh and delicious seafood!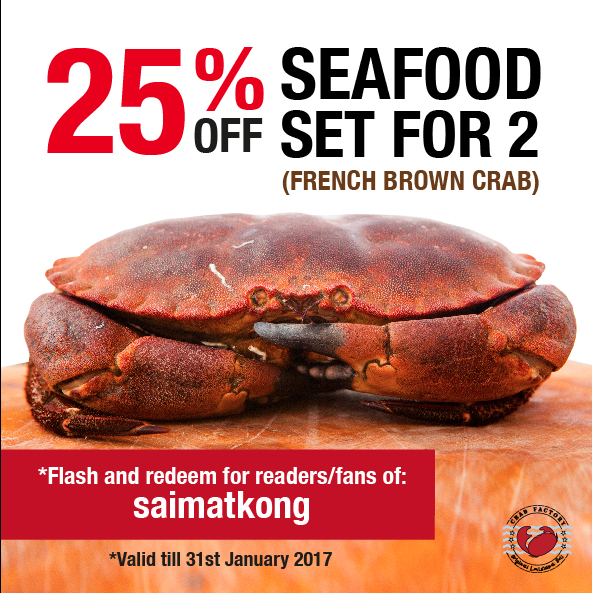 And it's discount time for Saimatkong's readers:
Enjoy a 25% off the French Brown Crab Seafood Set for 2. This discount is valid till 31st January 2017.
Crab Factory : Original Louisiana Boil
21, Jalan SS2/64, Petaling Jaya
Opening Hours: Tues-Thurs: 3pm – 11pm &
Fri-Sun: 11am – 11pm
Tel: 03-7865-5850
—
You can subscribe to
my blog, follow me on Facebook, follow Instagram, follow Twitter and Youtube for more updates!
—
Comments
comments