Coffee Amo is located few shops away from Nam Heong Chicken Rice and along the busy street of Jalan Sultan in Petaling Street. If I'm not mistaken, Coffee Amo is the only coffee place that you can find in Petaling Street.
The staircase leading to a cosy cafe which is on the 1st Floor of a corner shop.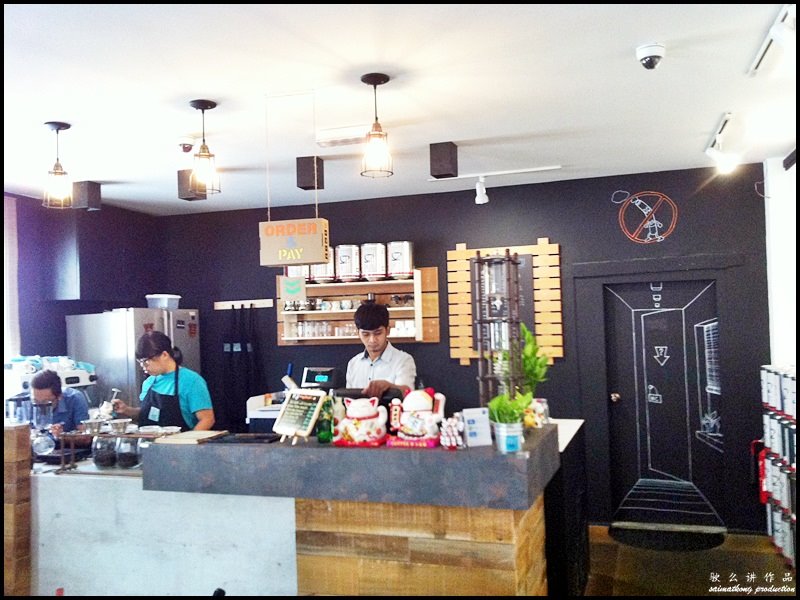 Coffee Amo is a nice and cosy cafe with lots of nice chalkboard art.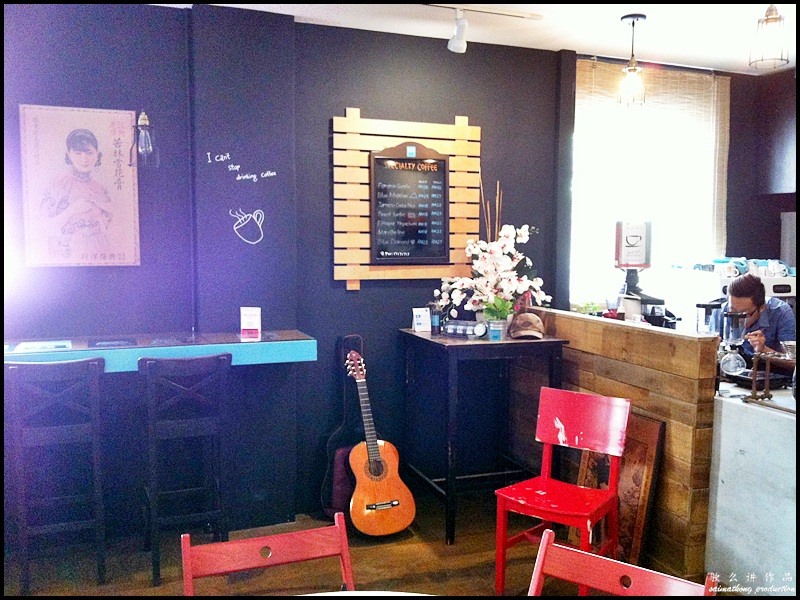 This cafe is nicely decorated and has a quiet environment to enjoy your coffee.
Sad Me + Coffee = Happy Me
The simple drinks at Coffee Amo. I was told that the barista here draws awesome 3D coffee art. If you don't feel like drinking coffee, Coffee Amo serves a selection of tea and bottled water too.
Coffee Amo does not serve mains, only desserts like cakes, waffles with ice cream, durian mochi, raspberry creme brûlée and durian brûlée. I figure that's not a problem coz Petaling Street is a food haven with plenty of food choices.
Amo Waffle with Ice Cream (RM10)
Amo Waffle is served with a scoop of Vanilla ice cream and strawberry sauce. The waffle here is thin and crispy while the ice cream is decent.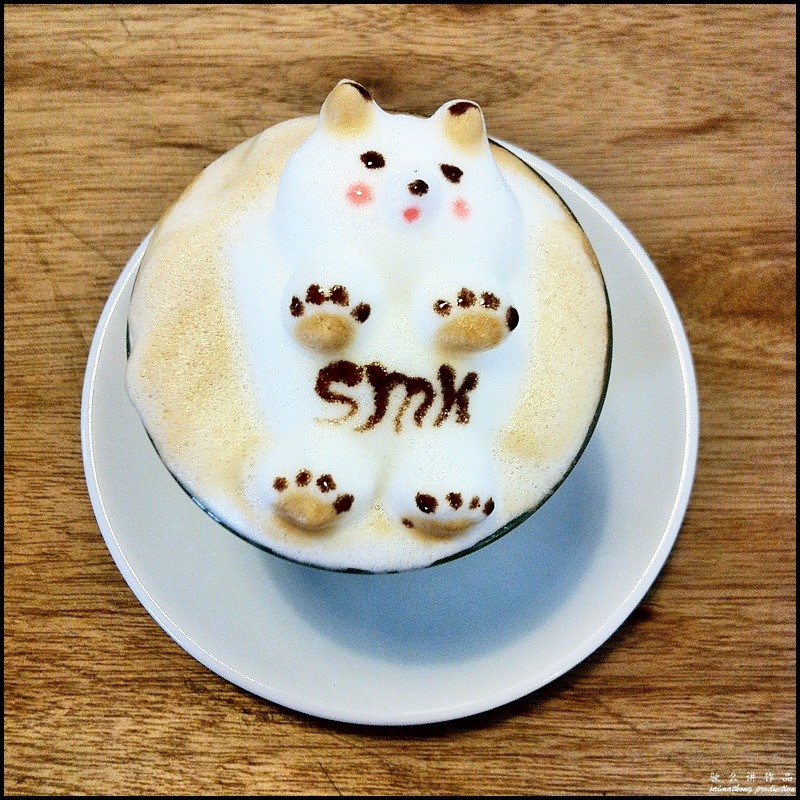 Ocean 11 (RM13)
My cuppa 'Ocean 11' with a cutesy 3D Bear Coffee Art with my initials =) The barista at Coffee Amo draws really nice 3D coffee art. If you want 3D Coffee Art drawn on your coffee, you have to order their Signature Coffee such as Rose Garden, Ocean 11 or Sweet 16. The price is slightly higher than other coffee but I figure its worth it 😉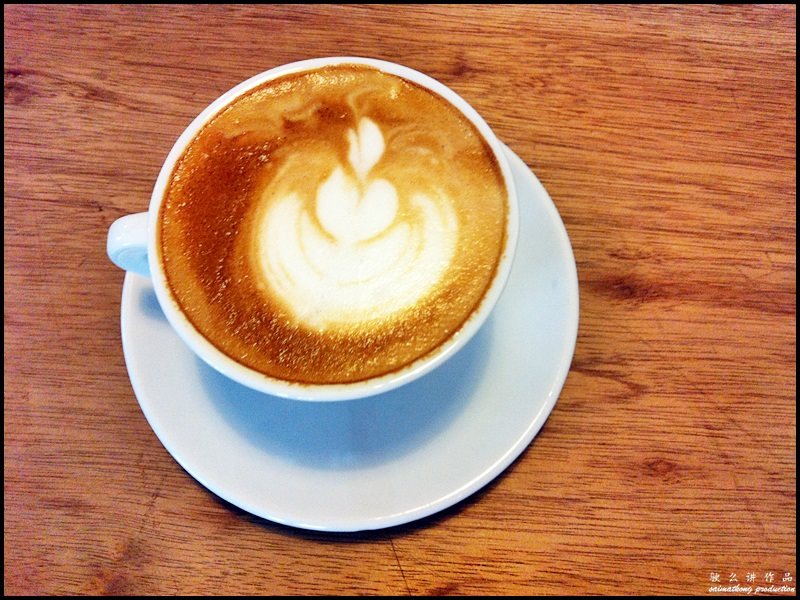 Flat White (RM10)
The wife's favorite Flat White.
Verdict: Coffee Amo is a quiet and cosy coffee place in KL to sit down and relax with a good novel or laptop. If you're walking around Petaling Street (Chinatown) looking for a place to chill and relax, Coffee Amo is a great place to enjoy good coffee and cakes. Oh yea, the barista here can draw really nice 3D coffee art, so drop by and have a cup of good coffee with beautiful 3D coffee art!
Coffee Amo @ Jalan Sultan, KL
Address: 54, 1st Floor, Jalan Sultan, 50000 KL
Tel: 03-2857 2677
Opening Hours: Monday to Sunday 10.00am – 9.00pm
Facebook: https://www.facebook.com/coffeeamo
Comments
comments