Best Vadai @ SS15, Subang Jaya
Vadai (pronounced "vah-daa", "vah-dey", or "vah-die"), is a popular South Indian snack. Many Indian stalls and restaurants sell this traditional snack from South India.
One of the famous roadside stall selling all sorts of Indian snacks are located at SS15, Subang Jaya, next to the famous SS15 Cendol stall.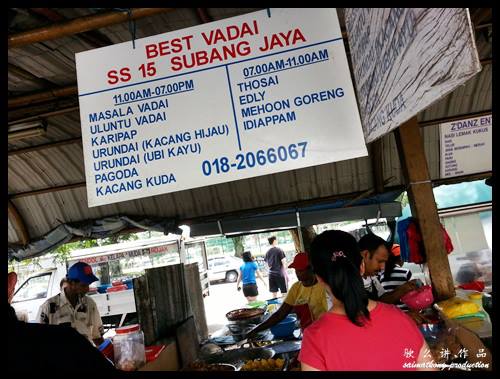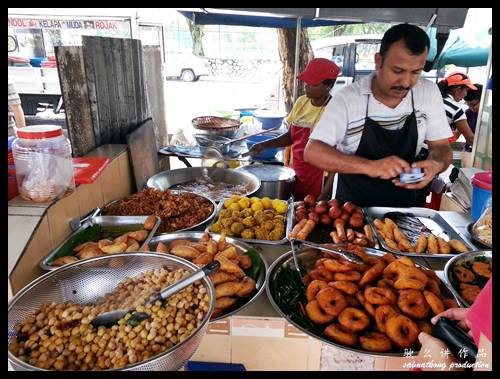 Apart from Vadai, they also sell various Indian kuihs and fried snacks like banana fritters (goreng pisang), fried tapioca balls (bola ubi goreng), fried banana balls (bola pisang goreng), curry puff (karipap), sundal (lentils), murukus, fried onions (bawang goreng) and etc.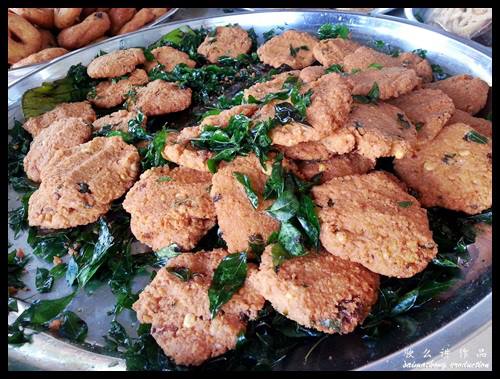 Masala Vadai (also known as Masalodeh)
This Masala Vadai is round and flat, made with whole lentils, finely shredded onions and fragrant curry leaves. Take a bite and you will feel the flavours of these ingredients.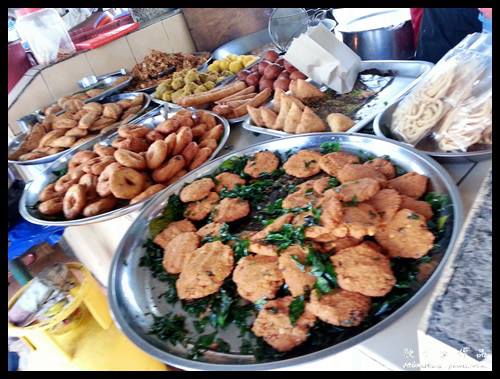 Uluntu Vadai
This Uluntu Vadai is shaped like a mini donut. It's made with flour and then mixed with finely chopped chilies, onions, ginger, spice and deep fried. Unlike the sweet donuts, this Donut shaped Vadai is both salty with a hint of spiciness.
These snacks and kuihs are a nice treat for tea time. Take your pick and pack some home and enjoy with a cup of hot tea or coffee.
Vadai @ SS15, Subang Jaya
Location: Along Jalan SS15/3B (opposite KFC)
—
Follow me on Facebook, Twitter, Instagram for more live updates!
Facebook : https://www.facebook.com/smartkong
Twitter : https://twitter.com/saimatkong
Instagram : http://instagram.com/saimatkong
Comments
comments