Annie 1 Family Restaurant is a kopitiam that serve a wide variety of Ipoh famous hawker food including Menglembu Wantan Mee, Curry Laksa, Chee Cheong Fun, Tong Sui, Nyonya Kuih and many more. This kopitiam occupies two shop lots and is situated right opposite Uptown Tower 1 (UOB Bank) at Damansara Uptown.
Annie 1 is packed with families and regulars enjoying nice breakfast on weekends. A fully packed house is a good sign for a restaurant coz it simply shows that the food is good 😀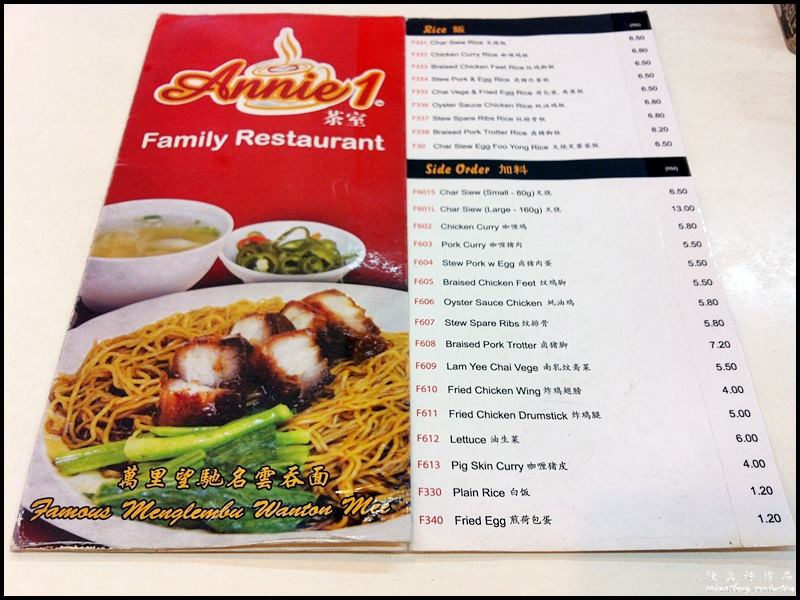 Similar to other Kopitiams like OldTown White Coffee and Pappa Rich, you have to write your own orders on the order form before pressing the 'Call' bell for the waiter to collect the paper from you.
Famous Ipoh White Coffee
The coffee was sweet with a thick frothy layer at the top of the coffee. Not as good as the ones you can get in Ipoh but it's satisfying enough for it's not easy to find good white coffee in PJ.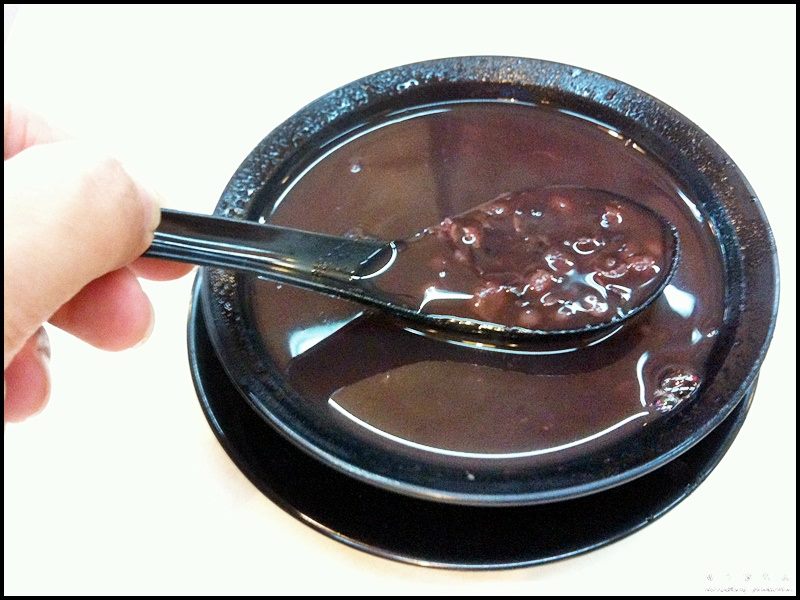 Red Bean with Glutinous Rice Tong Sui
The red bean dessert here is good. The tong sui is sweet, silky and luscious. Simply delicious!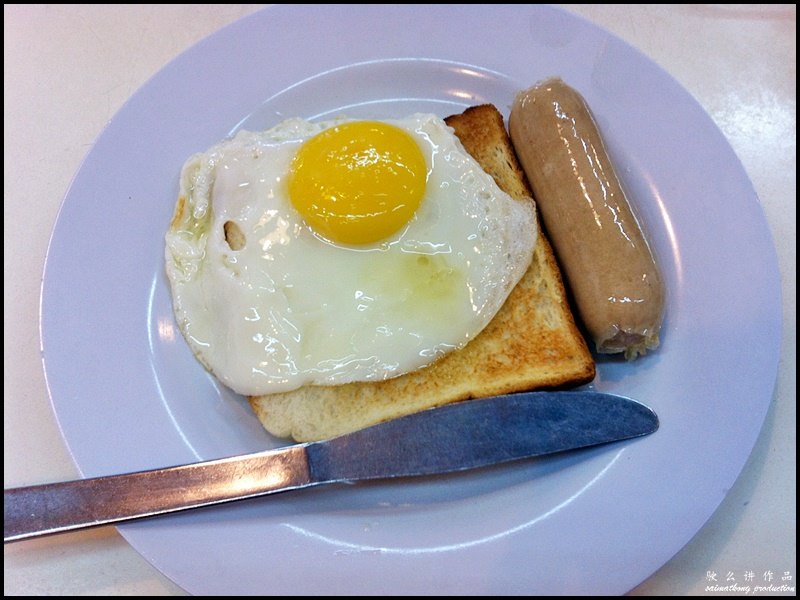 All Day Breakfast – Sunny Side Up, Toast and Pork Sausage
The western breakfast consists of a sunny side up, toast and a pork sausages. Portion is good enough for a kid but for an adult, I think you can order another dish. The egg is quite oily that the toast turns soggy soaking all the access oil from the sunny side up.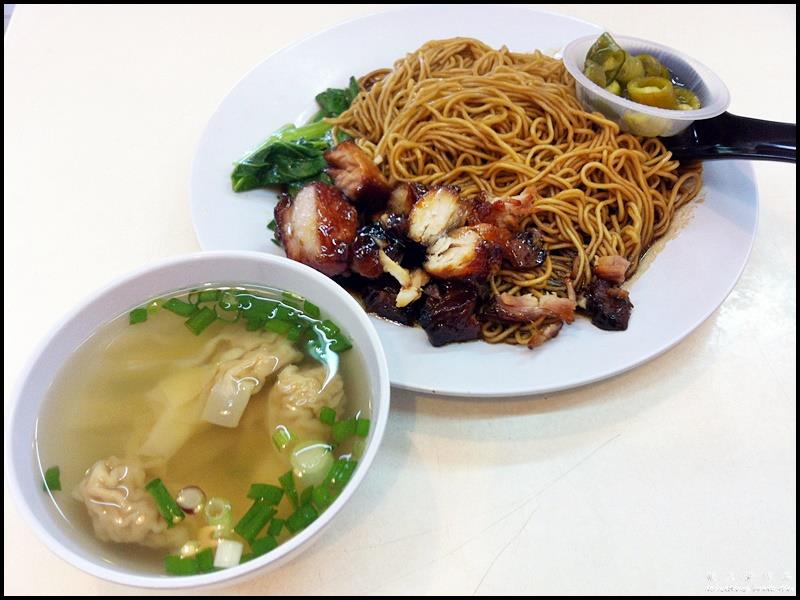 Menglembu Dry Wantan Mee with Char Siew & Wonton 萬里望驰名云吞面
The Menglembu Wan Tan Mee 萬里望驰名云吞面 is one of Annie 1's signature dish. The egg noodles here are flavorful and thicker with a springy texture. Best of all, the wan tan noodles here have no alkaline taste. The wan tan mee is served with vegetables (choy sum), slices of char Siew and three pieces of wonton in a bowl of soup.
The char siew has nice texture, not too chewy and not too too soft but it would be better if it's more caramelized and have slightly more fats in the meat.
Verdict: Annie 1 in Damansara Uptown is a good place to enjoy Ipoh street food in a clean environment. Among the famous food here includes Menglembu Wan Tan Mee, Chee Cheong Fun, Curry Noodles and a variety of snacks/ tong sui. Arrive early on weekends or be prepared to wait for tables.
Annie 1 Family Restaurant @ Damansara Utama (Uptown), PJ
Address: 20, Jalan SS21/58,, Damansara Utama, Petaling Jaya, Selangor
Tel: 016-660 8816
Opening Hours: Monday – Friday 7.30am to 9.00pm
Saturday, Sunday & Public Holiday 8.30am to 3.30pm
Recommended Dish: Menglembu Wantan Mee, Chee Cheong Fun, Curry Noodles, Caramel Custard, Yam Cake, Ipoh White Coffee
Comments
comments