Buffets – you either love it or hate it. The first question that usually pops up will be "Worth it or not?". I rarely go for dim sum buffet coz from my experience, the food are not fresh and it usually comes with a hefty price tag. Recently, we were invited to try their All-You-Can-Eat Dim Sum Buffet which is priced at RM78 nett per pax. While the price is pretty reasonable, now let's see how the food fares…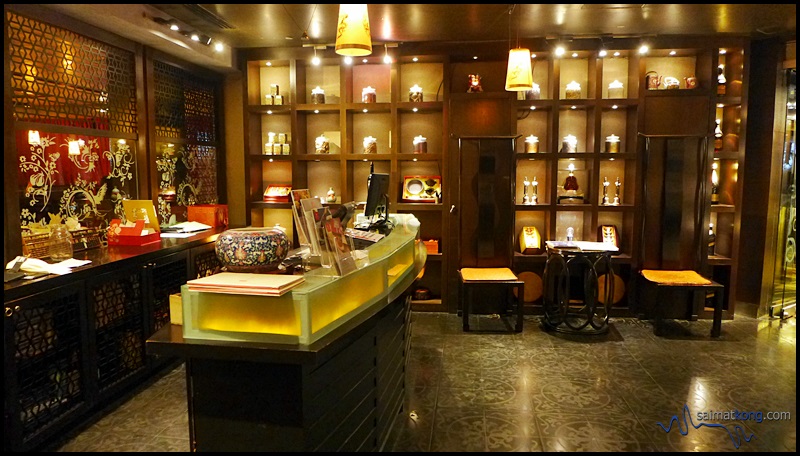 Specializing in authentic Chinese cuisine and dim sum, Lai Ching Yuen (荔晶园) at Grand Millenium Kuala Lumpur is one of the famous Chinese Restaurants in Kuala Lumpur.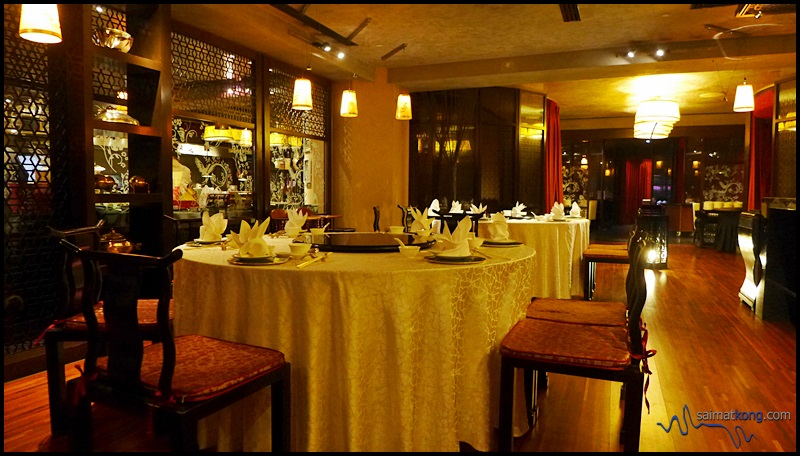 Stylish interior with an oriental touch.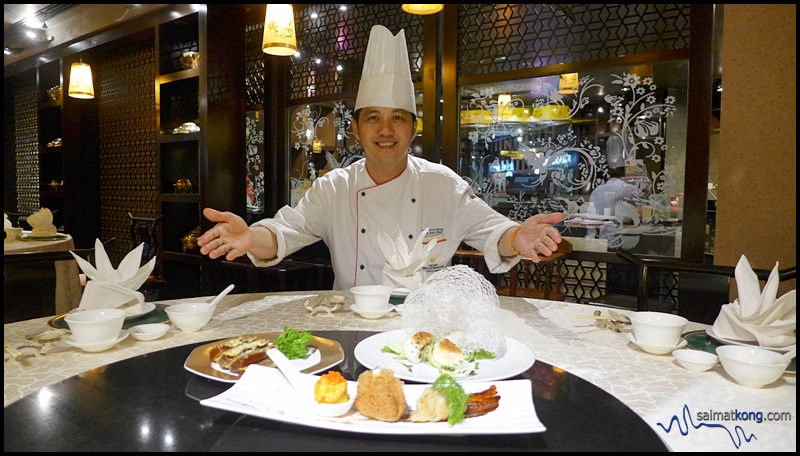 The kitchen is helmed by highly experienced Executive Chef Thye Yoon Kong who has years of culinary experience under his belt.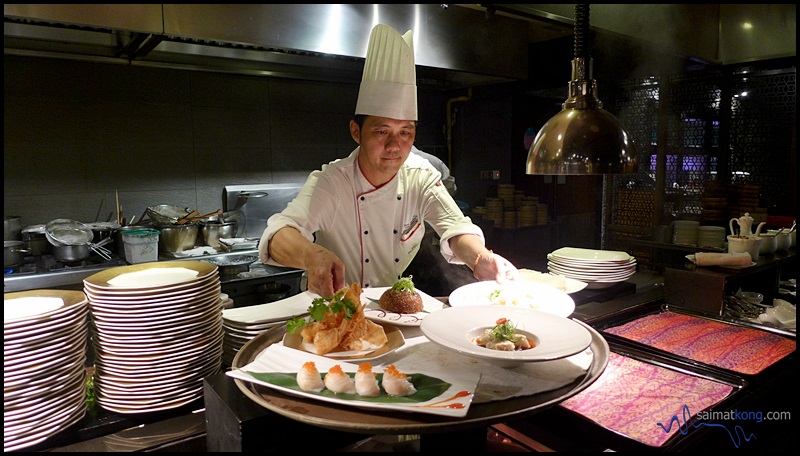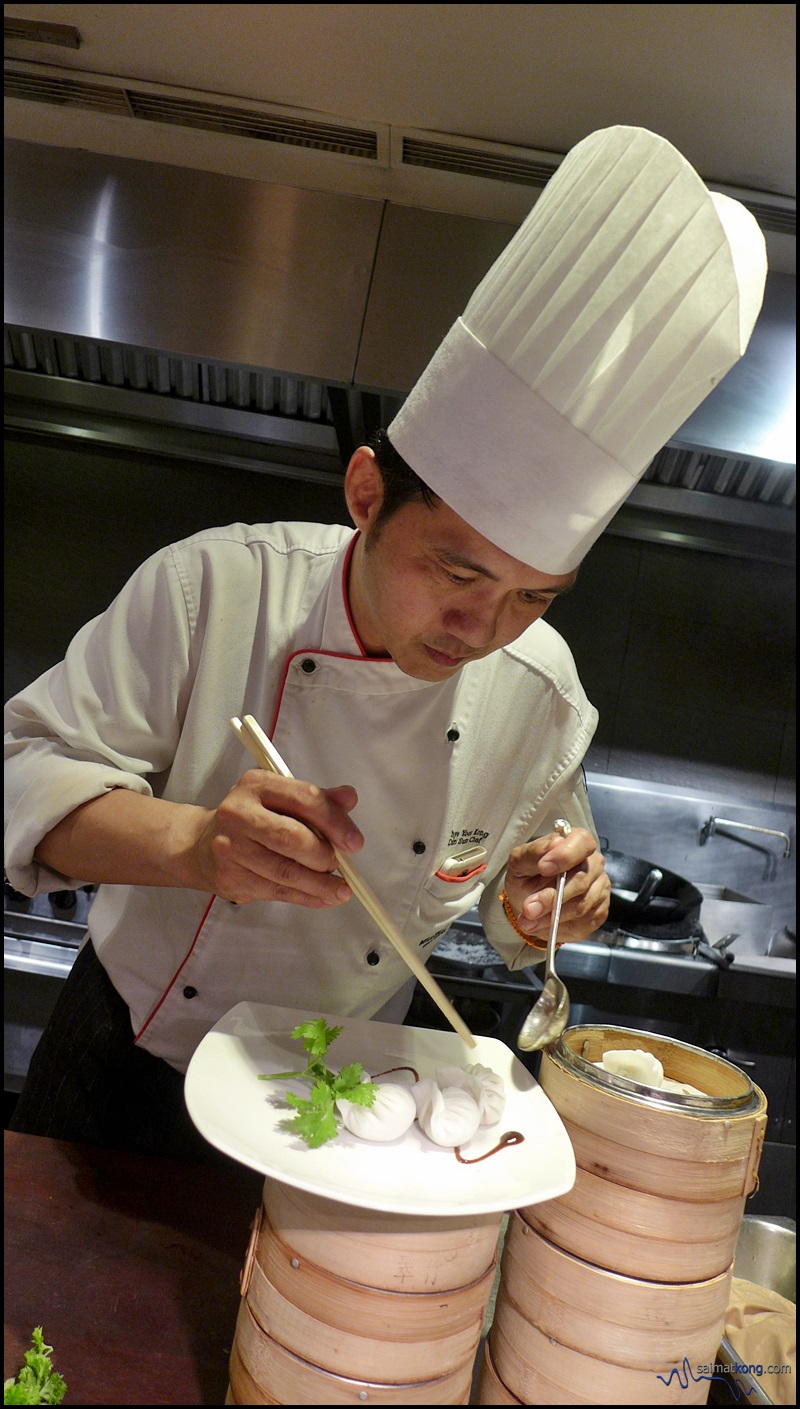 Open kitchen where dining guests can watch the chefs at work.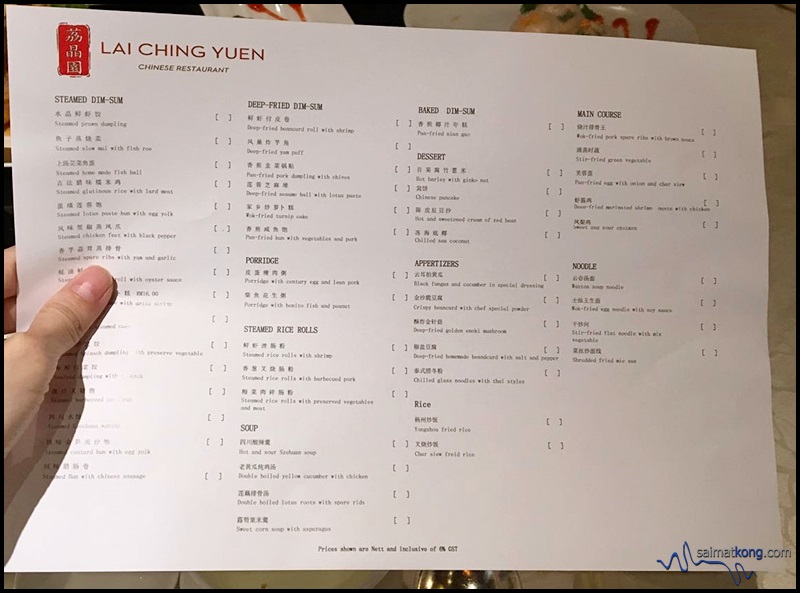 The Dim Sum menu with more than 50 selections to choose from. The menu is divided into several categories; Steamed dim sum, Deep Fried dim sum, Steamed Rice Rolls, Baked dim sum, Porridge and Dessert.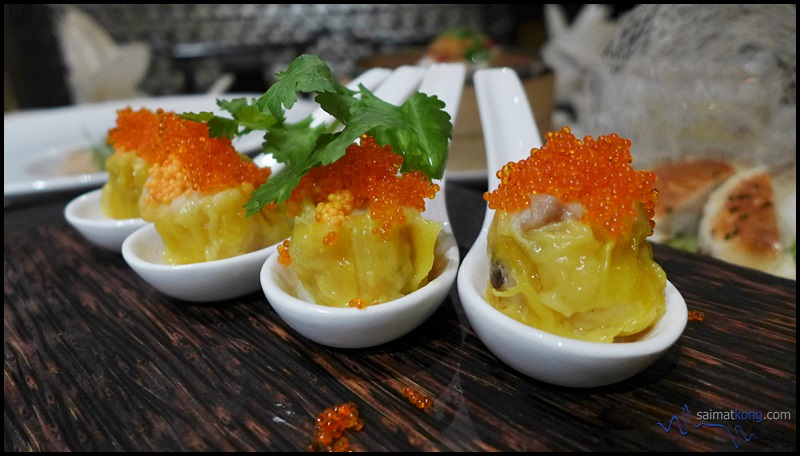 Steamed Siew Mai with Fish Roe (鱼子蒸烧卖) is one of the must order whenever I have dim sum meal. The siu mai has juicy fillings wrapped with paper-thin pastry. The fish roe on top gives a nice savoury flavour to the siu mai.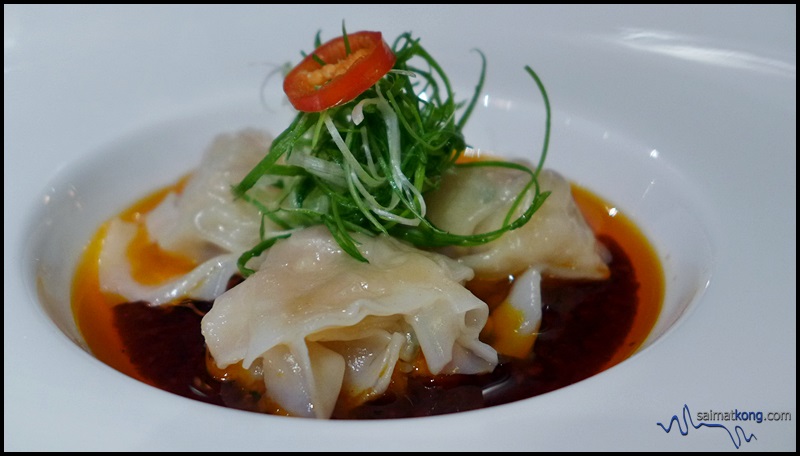 Szechuan Wanton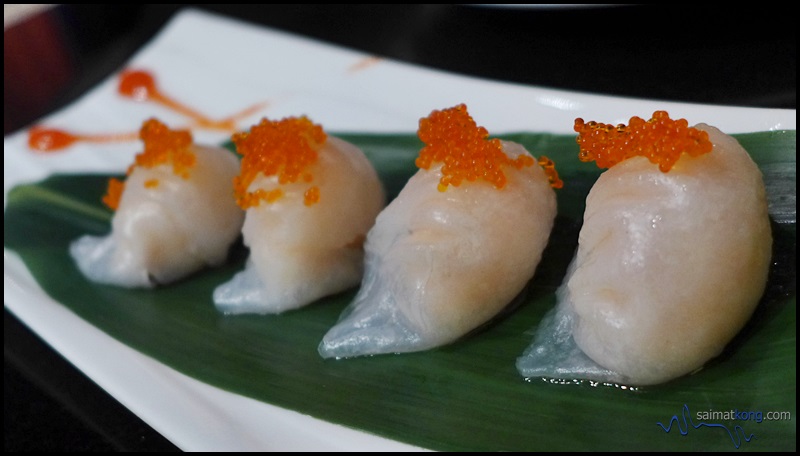 When having dim sum meal, you can't go wrong with Har Gao (虾饺).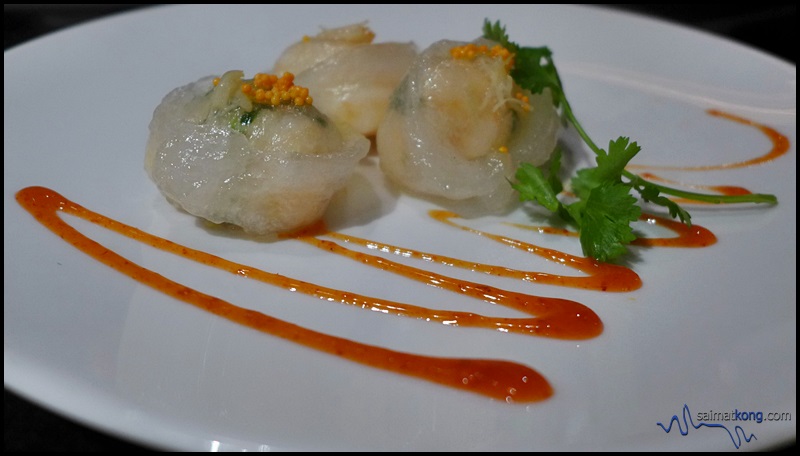 Seafood Dumpling with Spinach (海鮮白菜餃) is steamed dumplings filled with succulent fresh prawns, napa cabbage and seafood stock. The dumpling has thin skin which melts in the mouth (literally).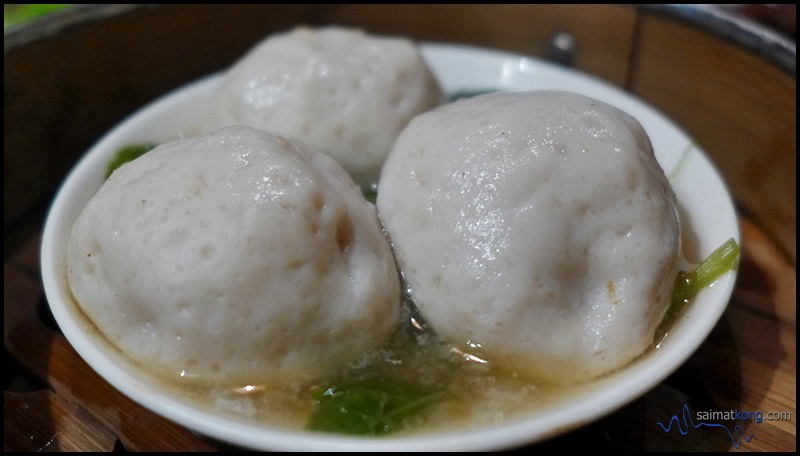 Don't you love fish balls with a bouncy texture?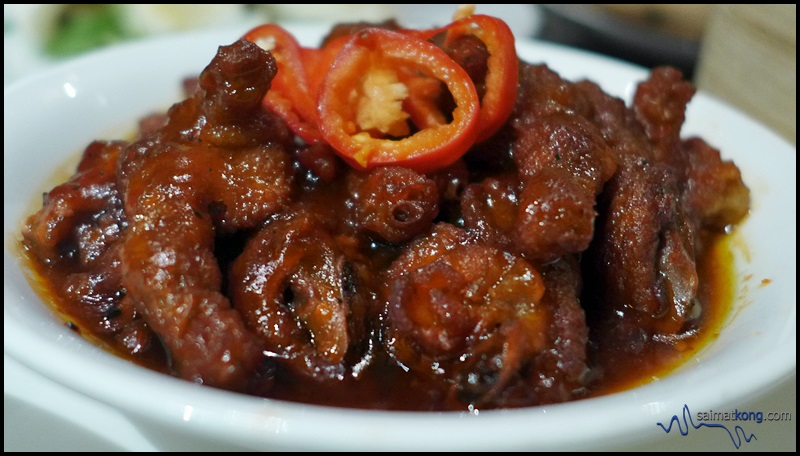 Steamed Chicken Feet with Black Pepper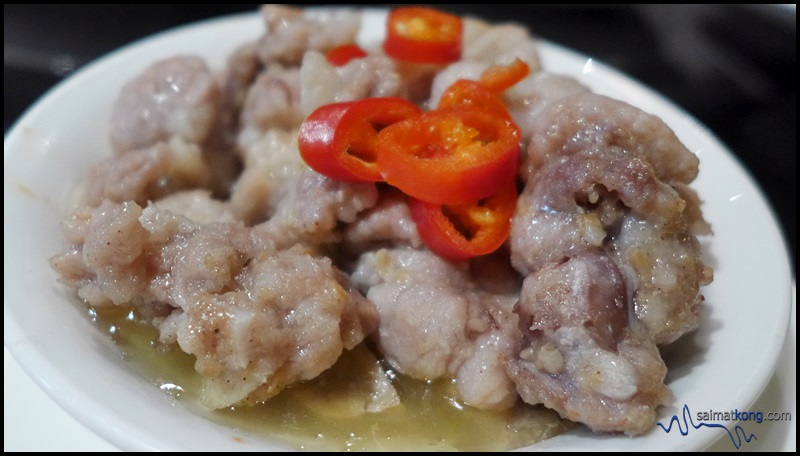 Steamed Spare Ribs with Yam and Garlic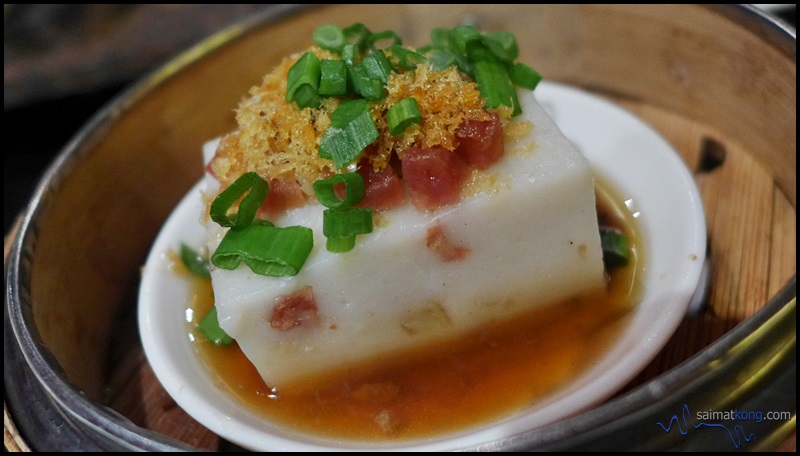 Steamed Turnip Cake with Dried Shrimp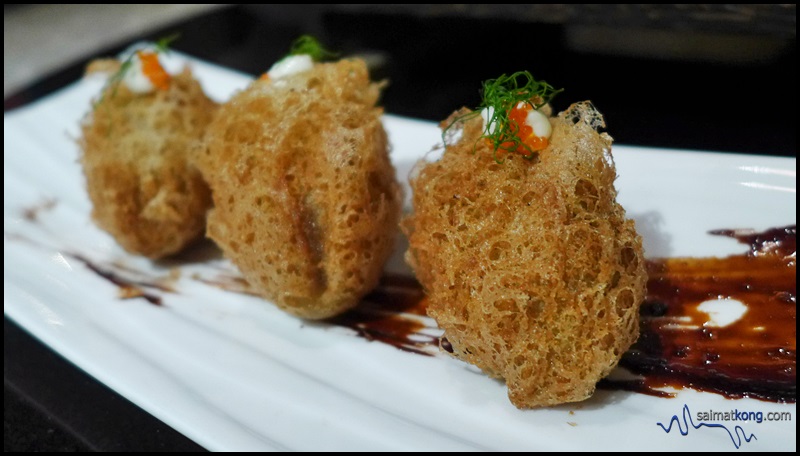 The Yam Puff is fried to perfection with crispy texture and savoury creamy filling.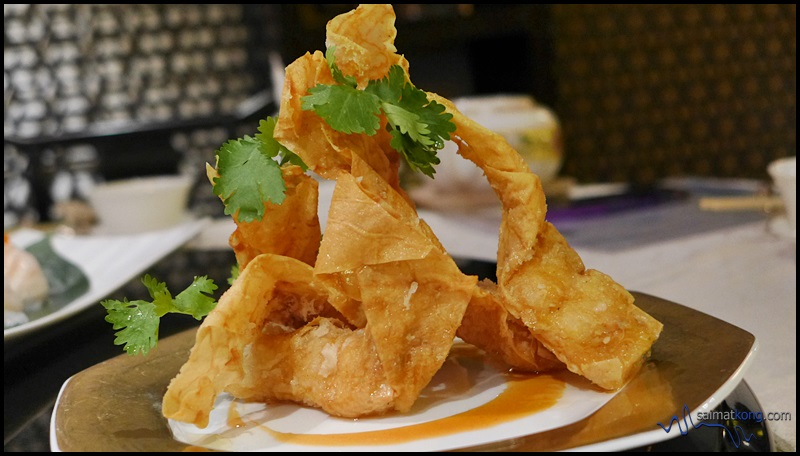 Deep Fried Bean Curd Roll with Shrimp is another favorite of mine from the dim sum menu. The bean curd skin is incredibly crisp while the shrimp filling is both fresh and juicy.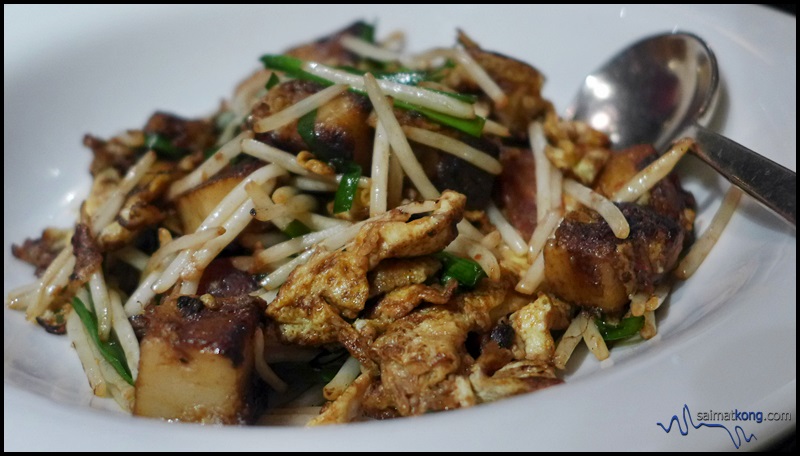 The turnip cake is loaded with generous ingredients and has good wok hei. I like that each of the radish cake is fried to golden brown with a crunchy layer on the outside but soft inside.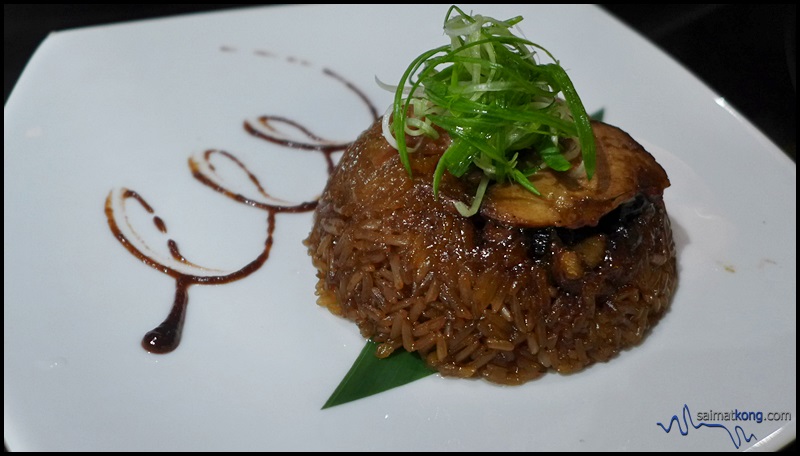 Steamed Glutinous Rice with Lard Meat (Loh Mai Kai 糯米鸡)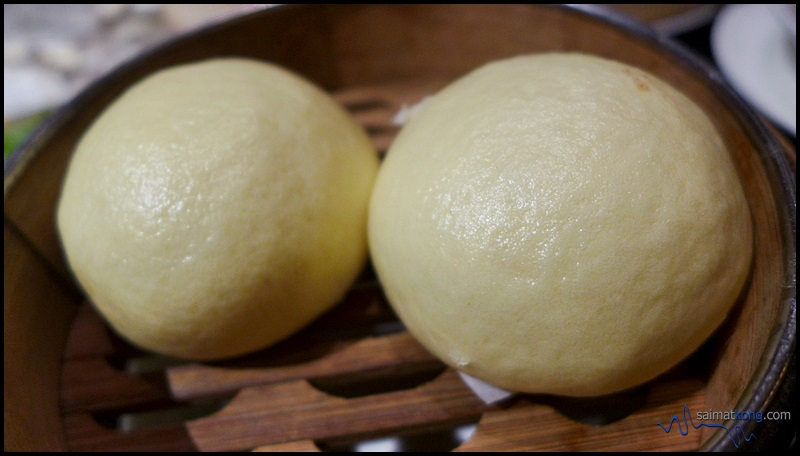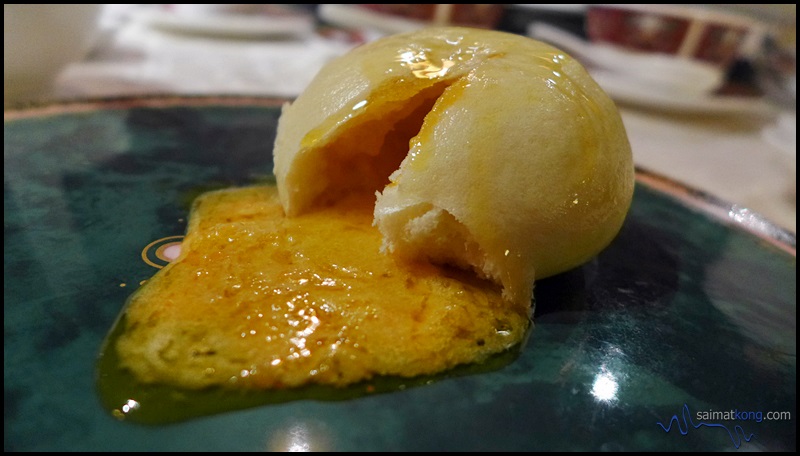 Steamed Custard Bun with Egg Yolk is made with a steamed bun filled with creamy custard and egg yolk. I still get excited watching oozing salted egg yolk custard out from the bao. I would say enjoy them while its and only think about your cholesterol later 😀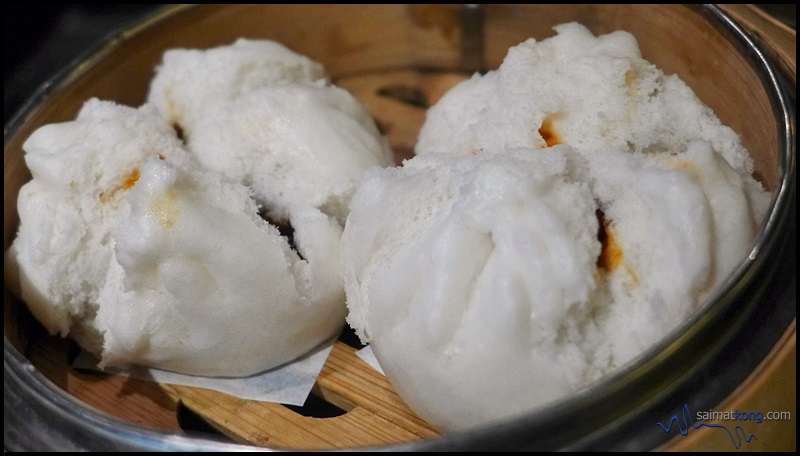 If you're a fan of Char Siew Bao (叉烧包), you're gonna love this soft pillowy Char Siew Bao with juicy, sweet yet savoury BBQ pork fillings.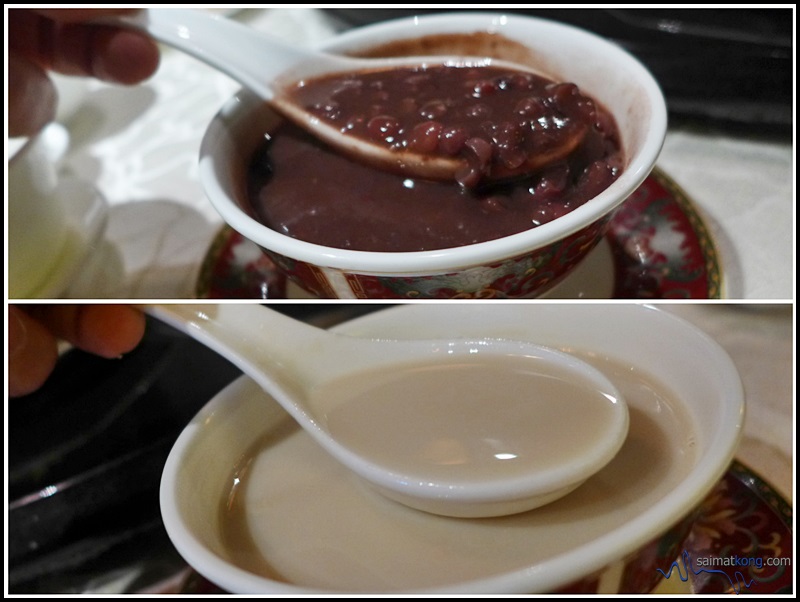 I always like to end my meal with a sweet treat. If you would like to have a sweet ending to your meal like me, choose from their desserts selection which includes Chinese Pancake, Chilled Sea Coconut, Hot and Sweetened Cream of Red Bean and Hot Barley with Ginko Nuts.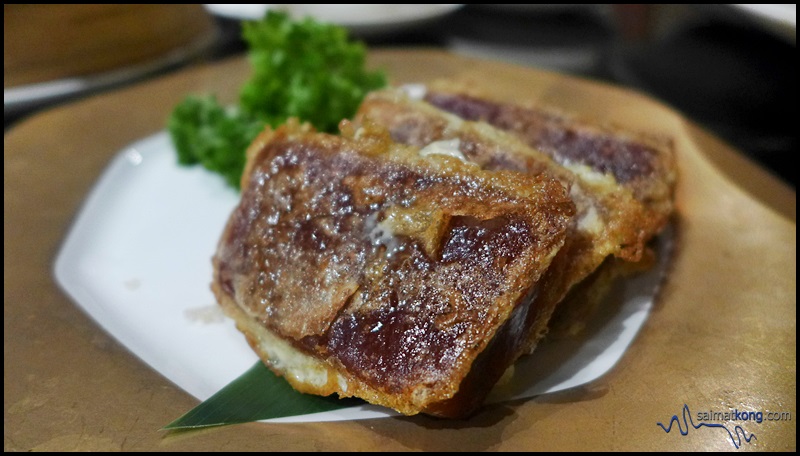 Usually you only get to enjoy the nian gao (年糕) which is pan fried with egg batter during Chinese New Year. But at Lai Ching Yuen, you get to enjoy this yummy Nian Gao coz it's no longer a seasonal dish but available all year long.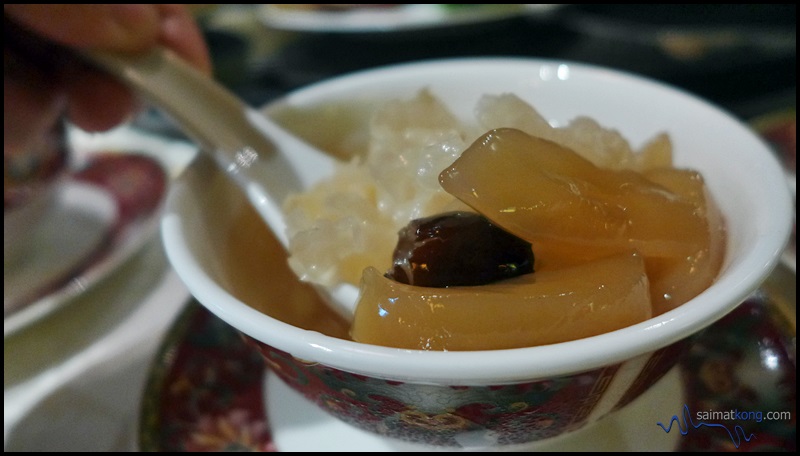 This cooling Chilled Sea Coconut which is served chilled is a refreshing treat for our hot weather.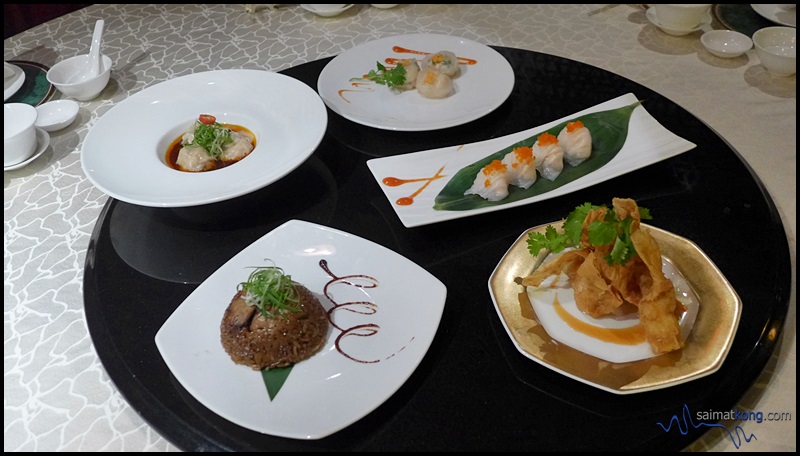 Overall, this Eat All You Can Dim Sum Buffet is really worth the money as the selection of Dim Sums are varied and most importantly the dim sums are made to order to guarantee the freshness. For just RM78 nett, you can enjoy delicious dim sum at Lai Ching Yuen Chinese Restaurant, Grand Millennium Kuala Lumpur.
The "All You Can Eat Dim Sum" brunch is available every weekday from 12.00pm till 2.30pm and from 11.30am till 2.00pm on weekends.
Lai Ching Yuen (荔晶园)
Grand Millenium Hotel
160, Jalan Bukit Bintang,
Bukit Bintang,
55100 Kuala Lumpur
+603 2117 4888
Opening Hours: 12.00 pm to 2.30 pm, 6.30 pm to 10.30 pm.
—
You can subscribe to
my blog, follow me on Facebook, follow Instagram, follow Twitter and Youtube for more updates!
—
Comments
comments