After Aiden's first zoo experience @ KL Tower Mini Zoo, we found that he loves animals and totally enjoyed his animal education; learning and getting to know the animals and also what they eat as he gets to participate in feeding some of the animals. With that, we decided to bring him to a bigger zoo, the popular Farm In The City 城の农场 @ Seri Kembangan.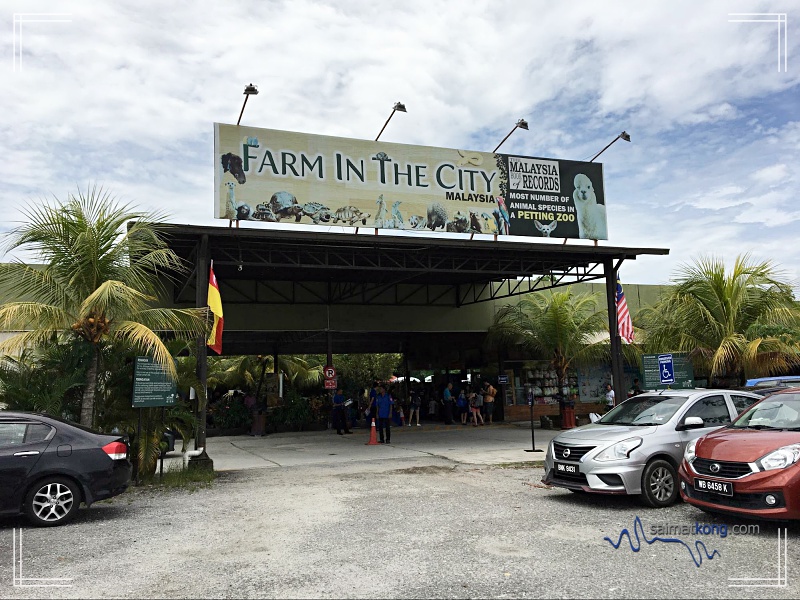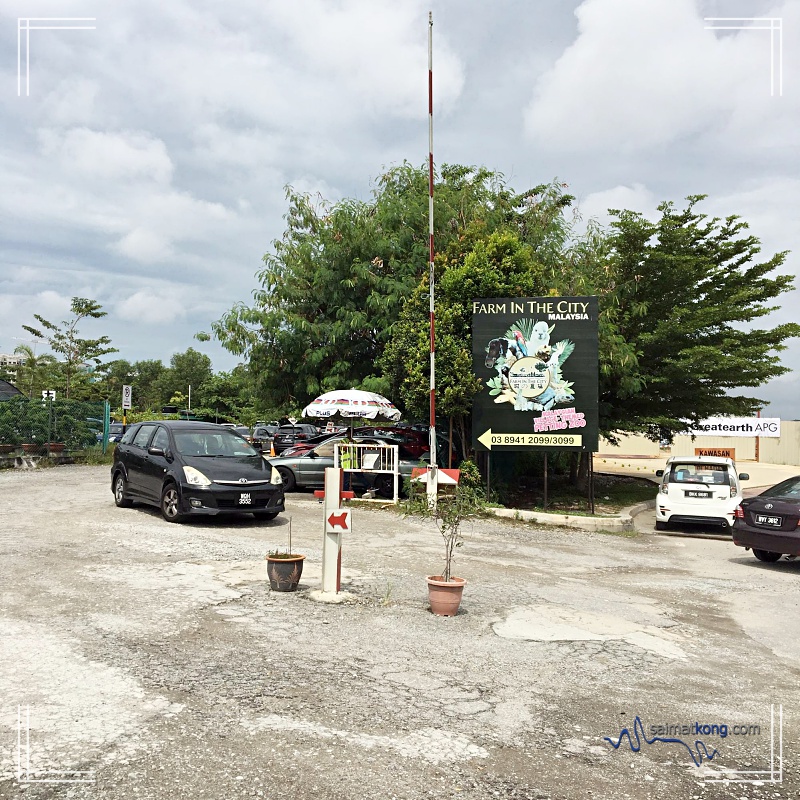 Have you been to the Farm In The City which has the most numbers of animal species in a petting zoo? For those who don't know, Farm In The City @ Seri Kembangan is actually a Malaysian Village-Themed Petting Zoo.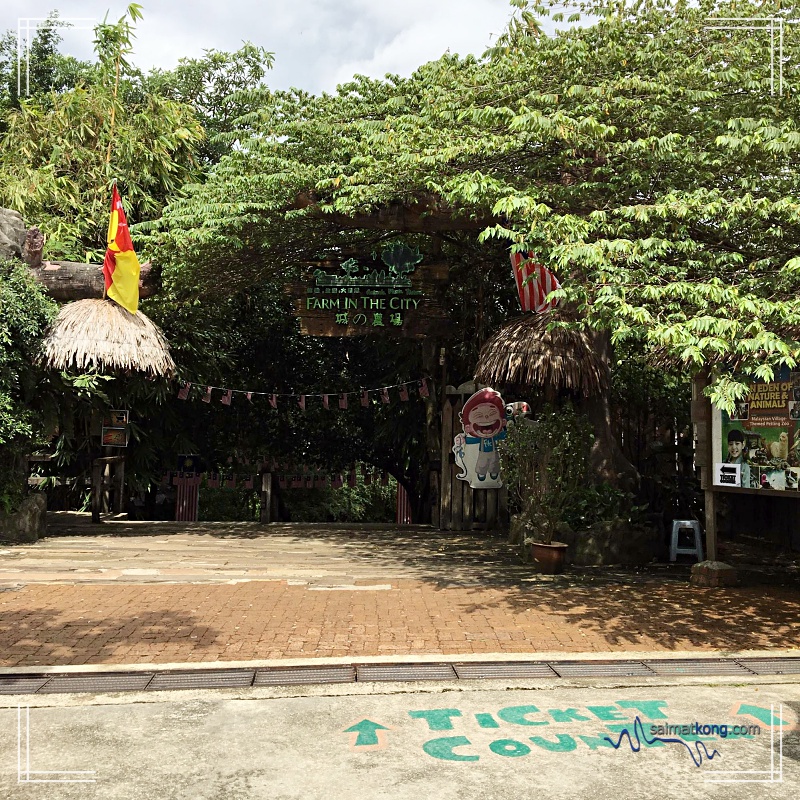 The first thing that you need to do upon arriving at Farm In The City is to purchase your tickets at the Ticket Counter. If you're a Malaysian, do show them your MyKad for better rates ya. The tickets are priced at RM32 for adults and RM27 for senior citizens/ children with MyKad.
Alternatively, you can also purchase your Farm In The City Ticket from Klook
. Just print out the voucher to redeem your entry ticket at the main entrance's ticketing counter at Farm In The City.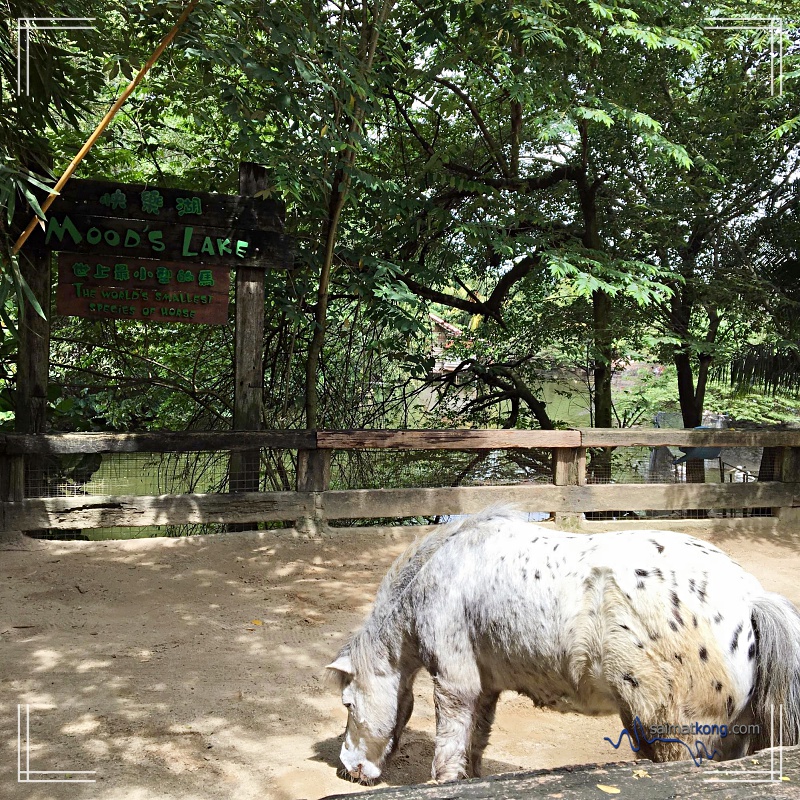 As soon as we enter, the very first animal we saw was 'Falabella' which apparently is the world's smallest species of horse.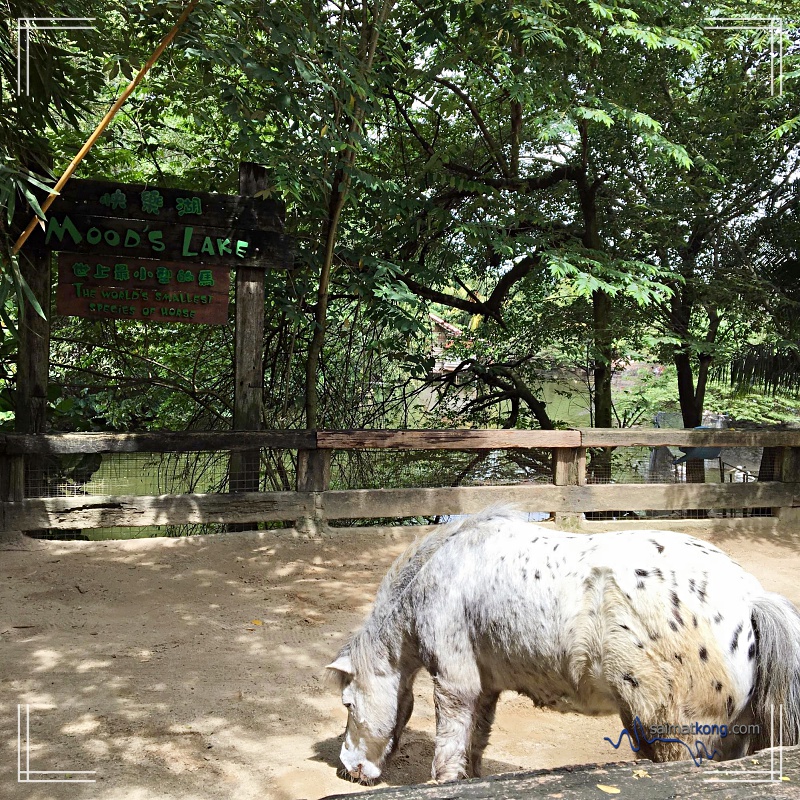 Wanted to capture a front photo of her but I guess she's camera shy.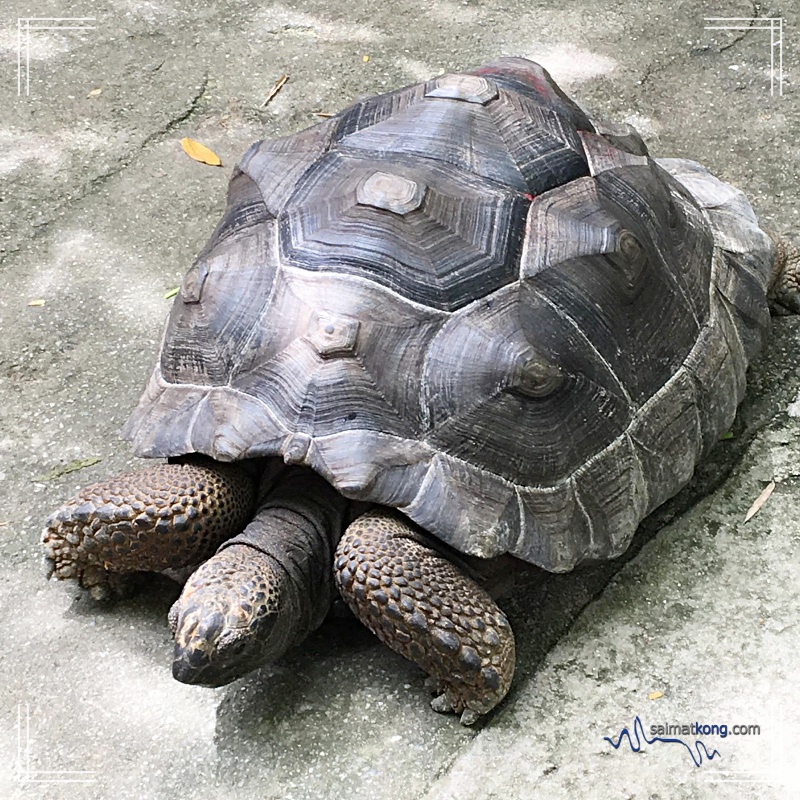 Next, we headed to Tortoise & Turtle Farm which is called the "Longevity Village" as it houses a wide range of rare and exotic tortoises and turtles.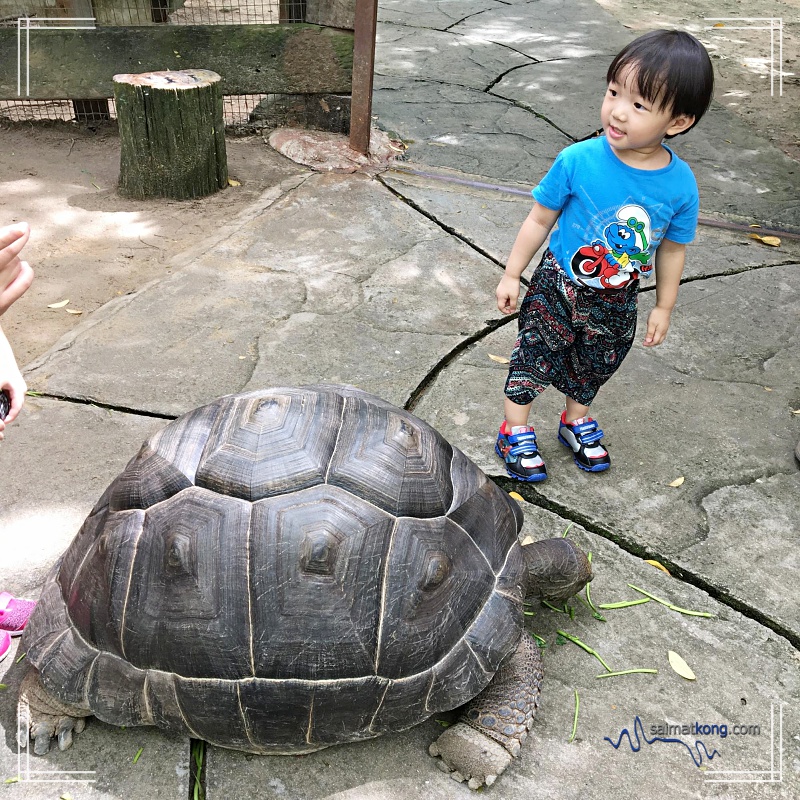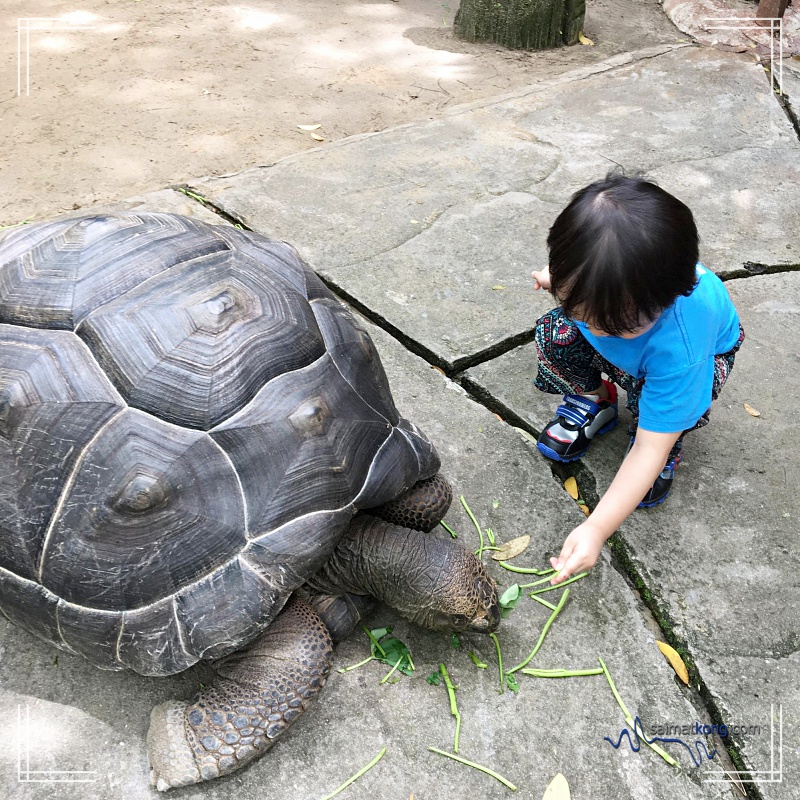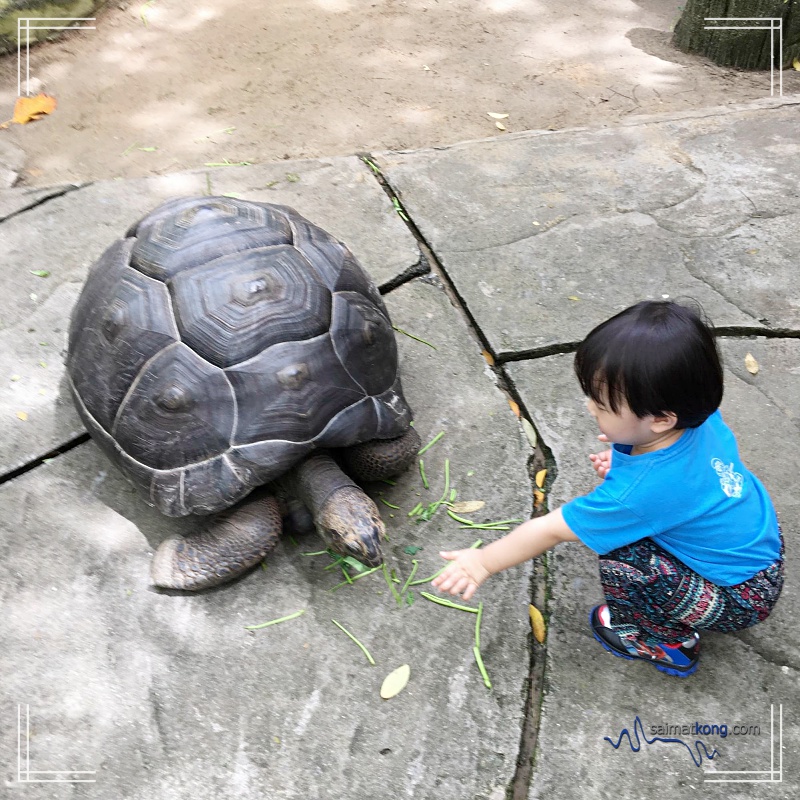 Aiden was very excited coz he had the chance to feed the giant tortoise which apparently is the second and third largest species in the world.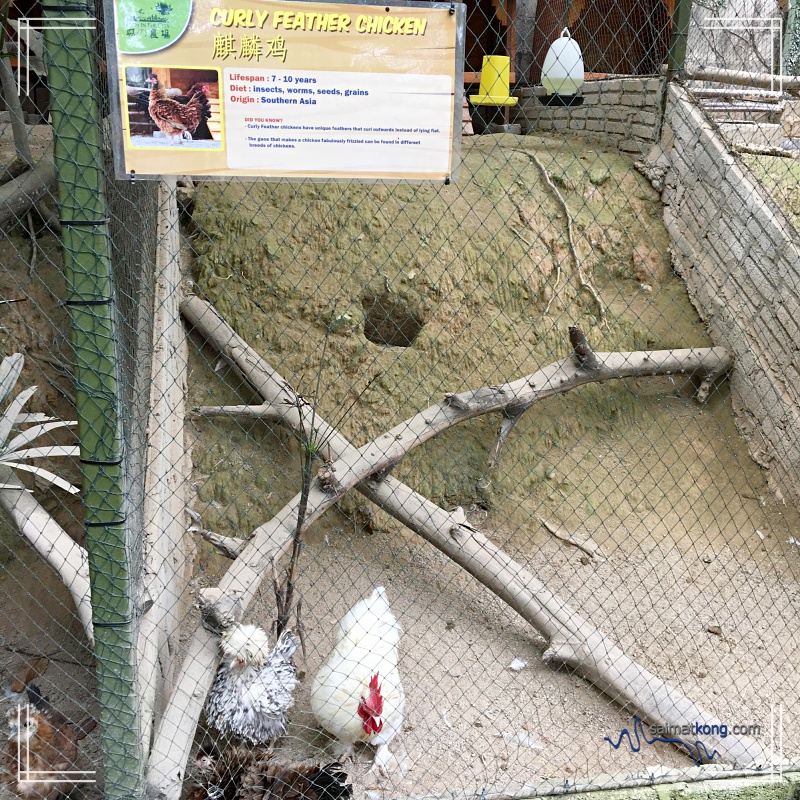 Curly Feather Chicken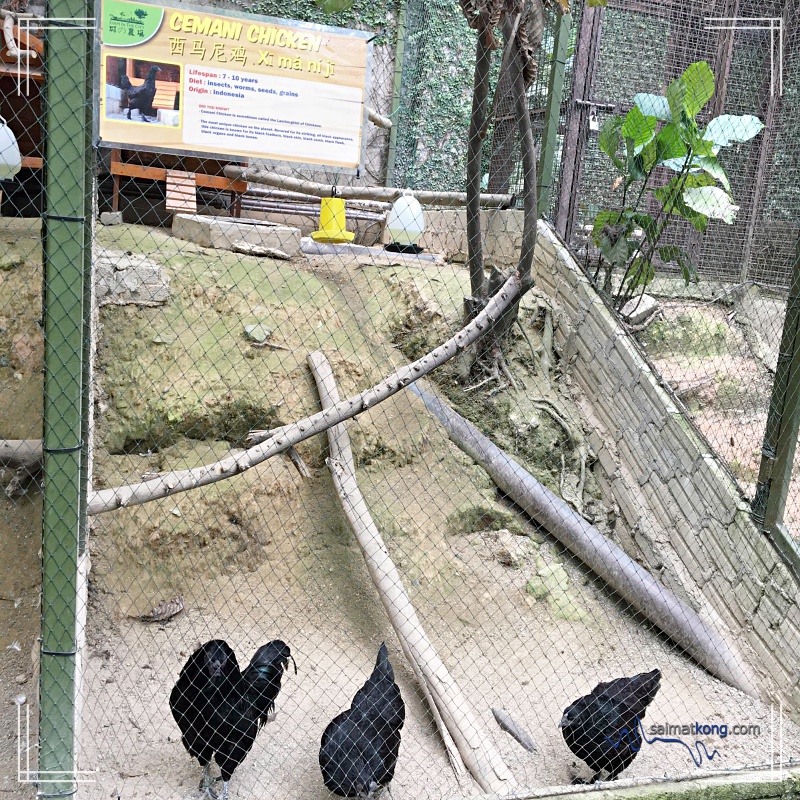 Cemani Chicken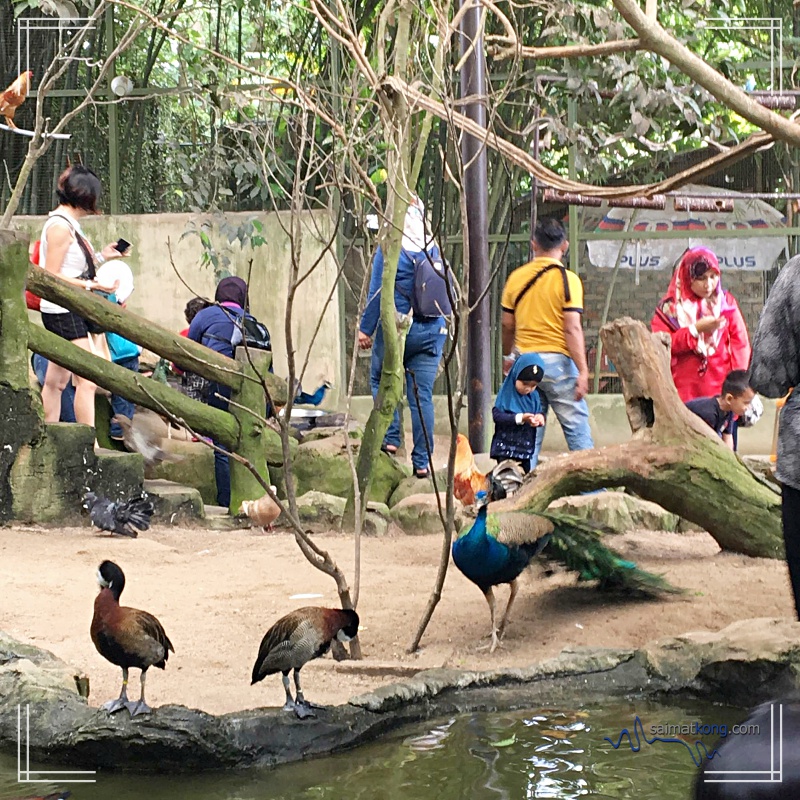 Spot the Peacock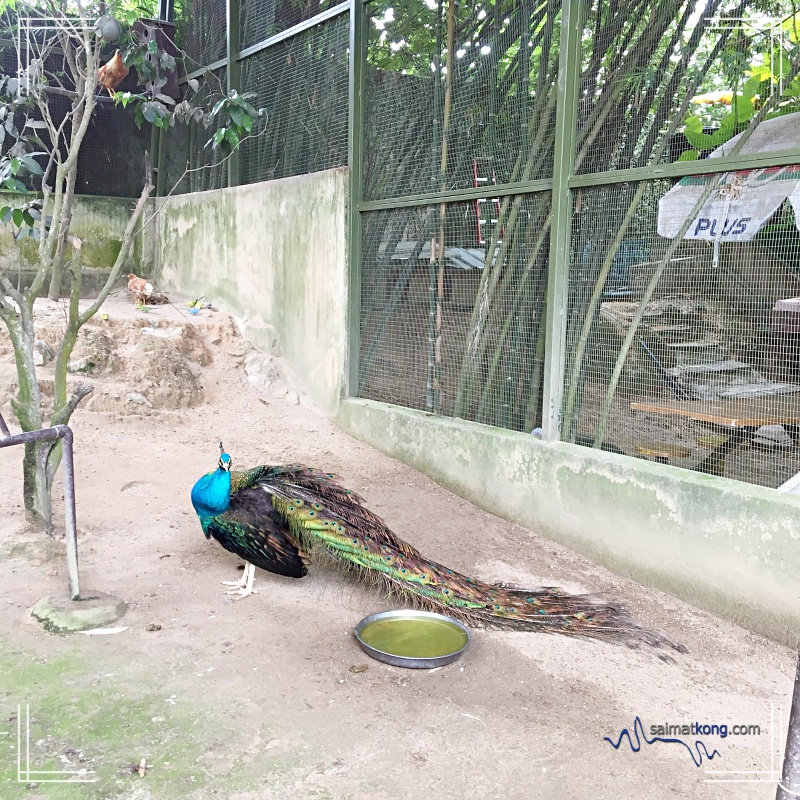 Beautiful peacock and its famous tail.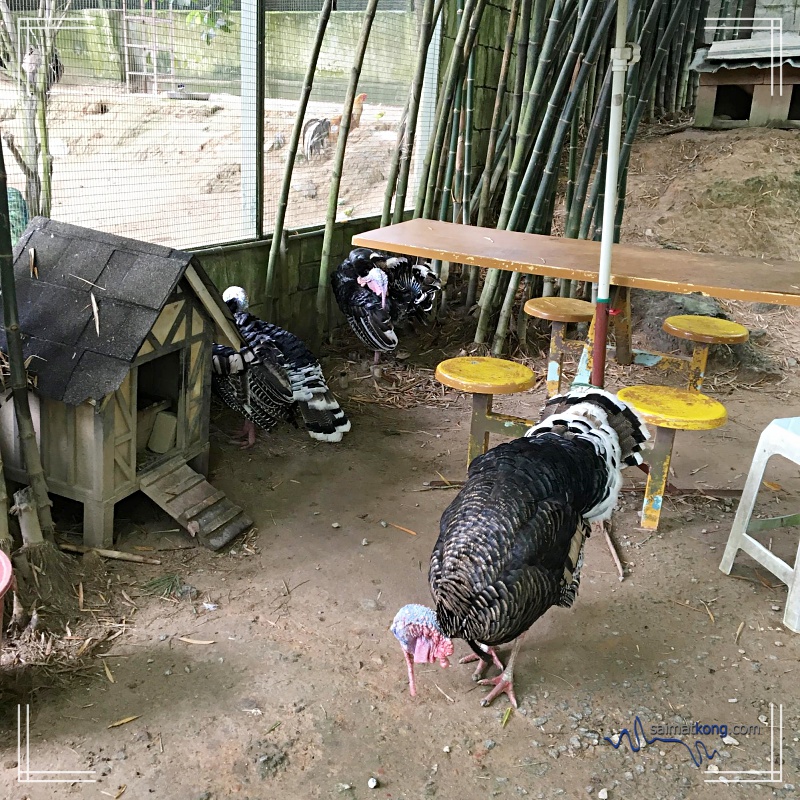 Spotted a turkey roaming around. Oh by the way, Farm In The City is completely cage-less and so the animals can roam around freely. So when you see any of the animals pass by, be friendly and say hi. You can also feed, touch and play with them. There are more than 100 species of exotic animals in the park.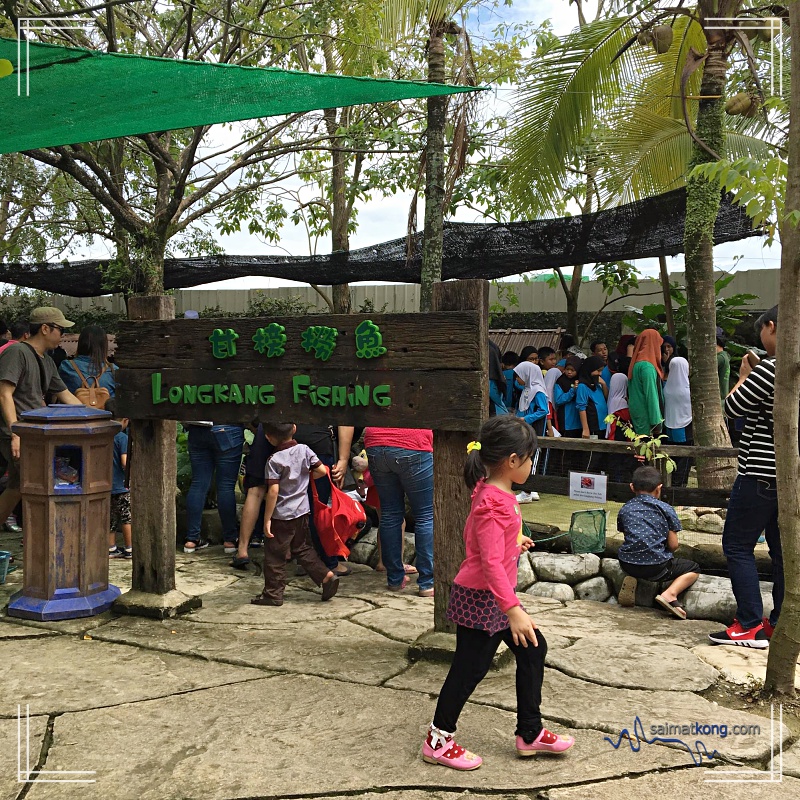 There's an area for longkang fishing where you can let your children experience netting fishes from the canals and streams. This is a real fun activity as kids can enjoy catching their own fishes.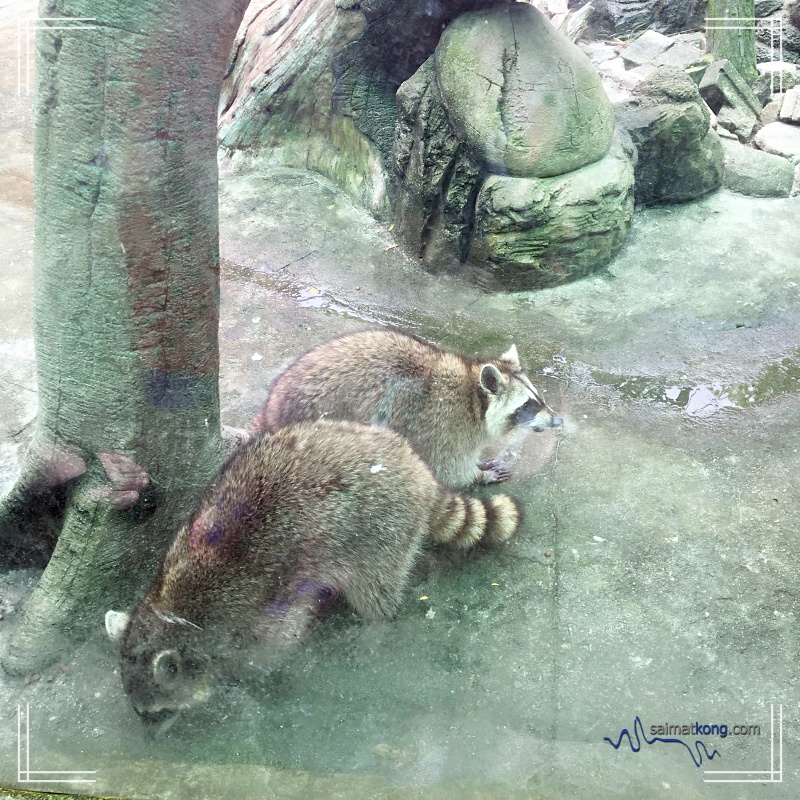 The raccoons are highly intelligent and mischievous creature.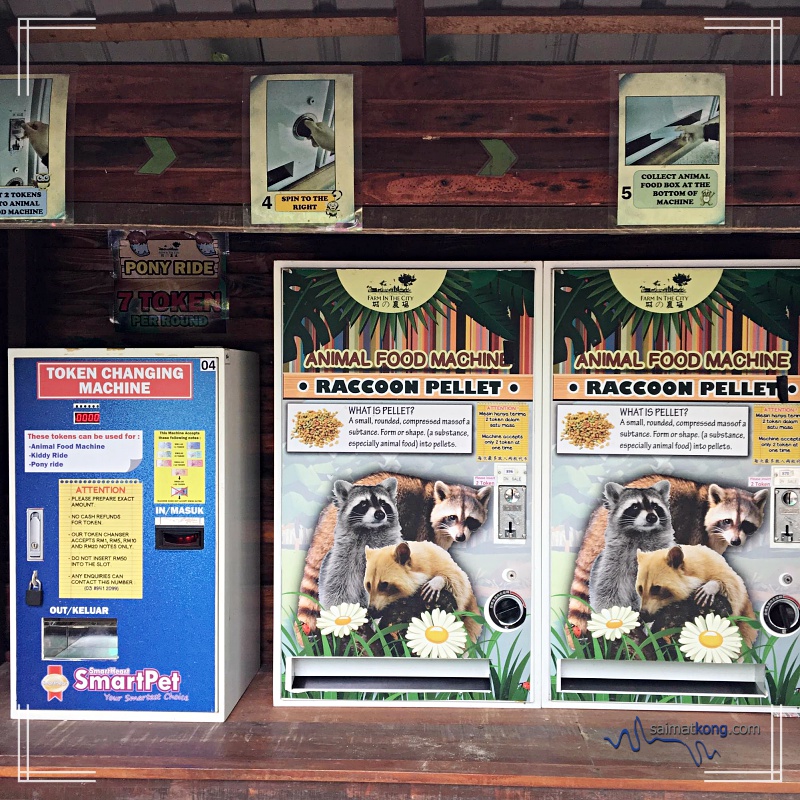 If you want to feed them, there's animal food machine where you can purchase raccoon pellet. Such a smart idea!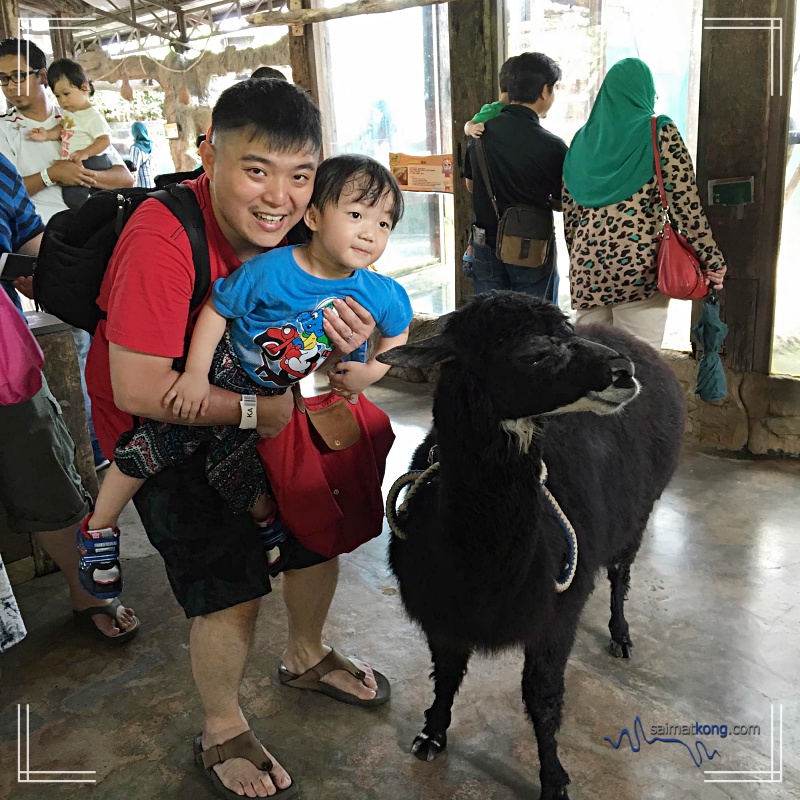 It's really hard to take photo with the animals as the park is real crowded. So when you see an animal you gotta be real fast. Also, don't be surprise if you're photobombed coz there are visitors everywhere.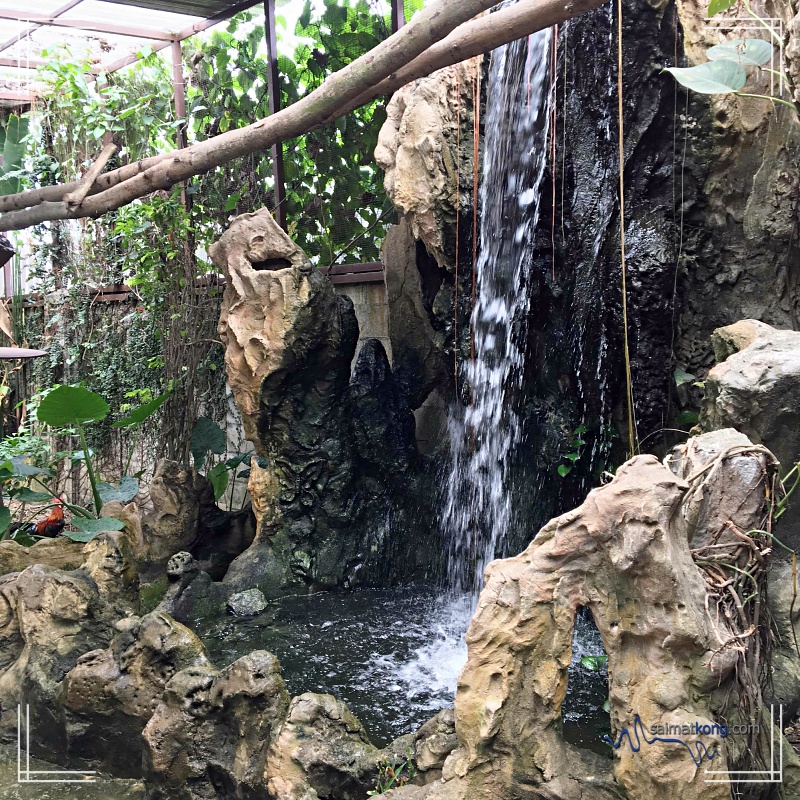 A very nice waterfall.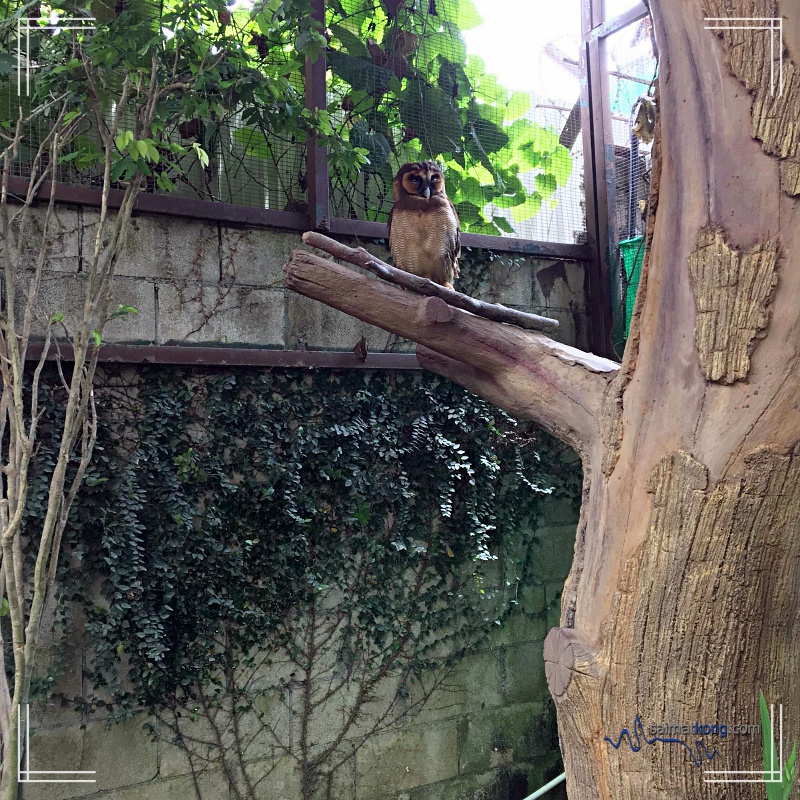 Twilight creature – owl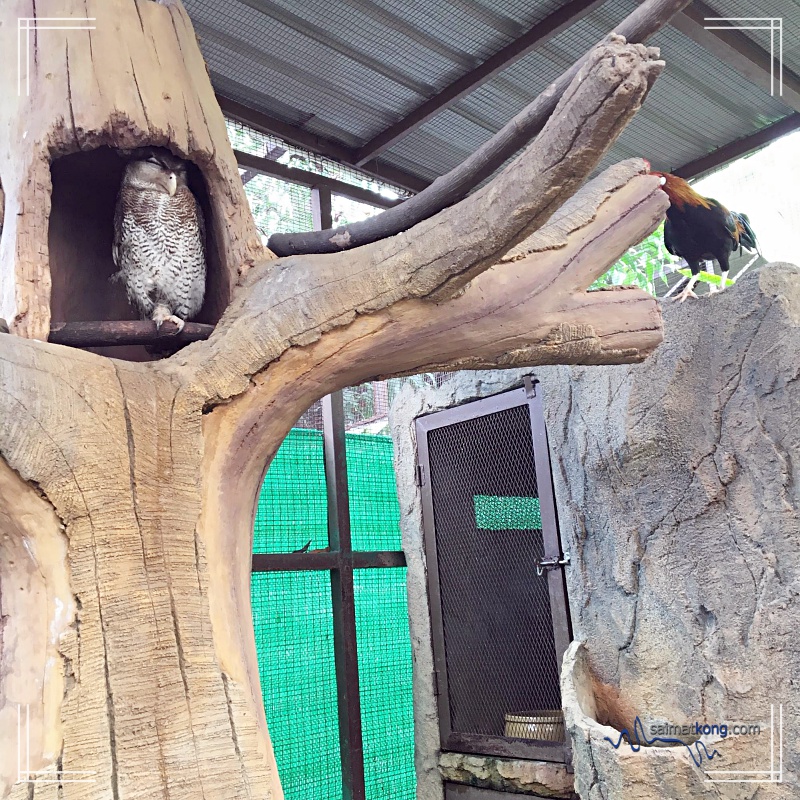 Another owl hiding or perhaps meditating.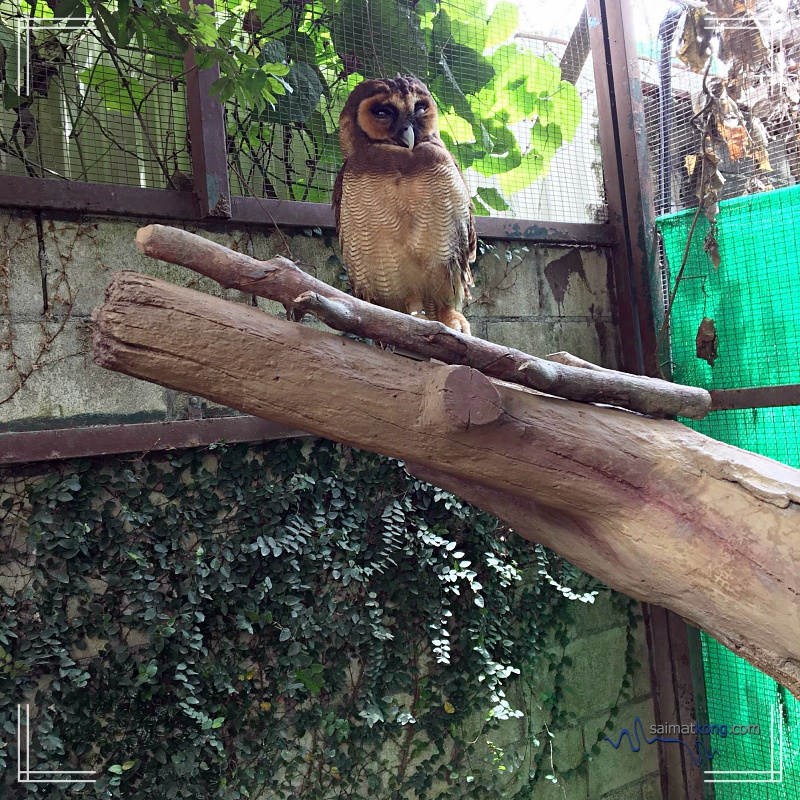 And I thought owl are nocturnal living creatures where they sleep during the day? But why is this owl still wide awake?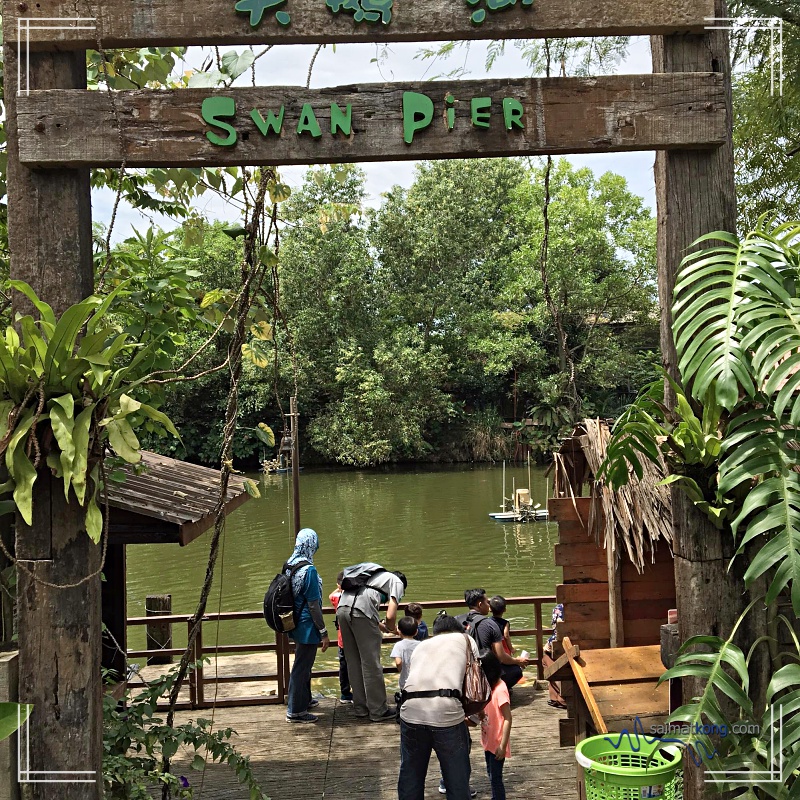 Swan Pier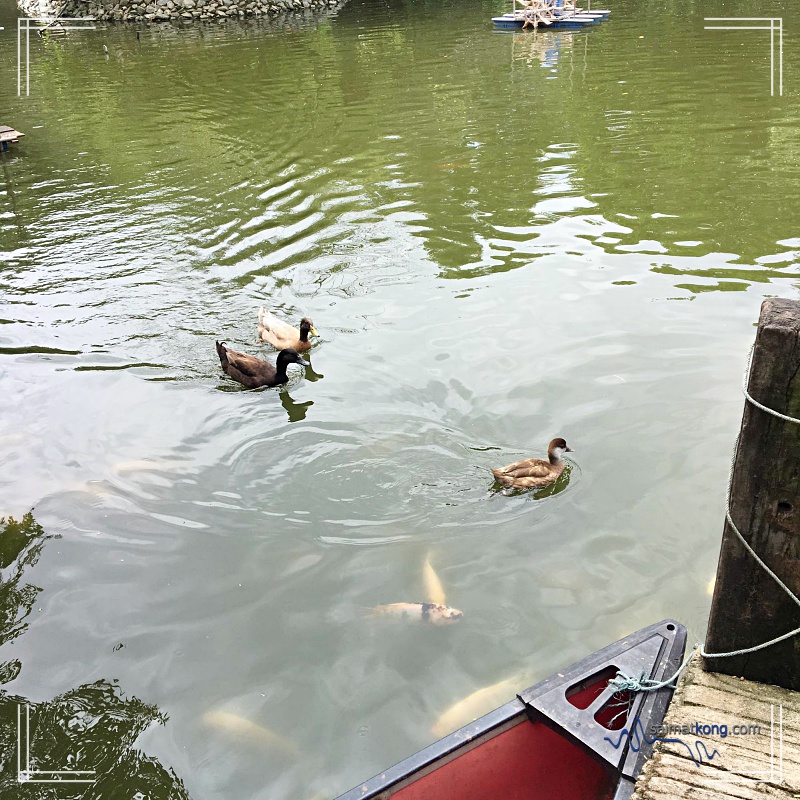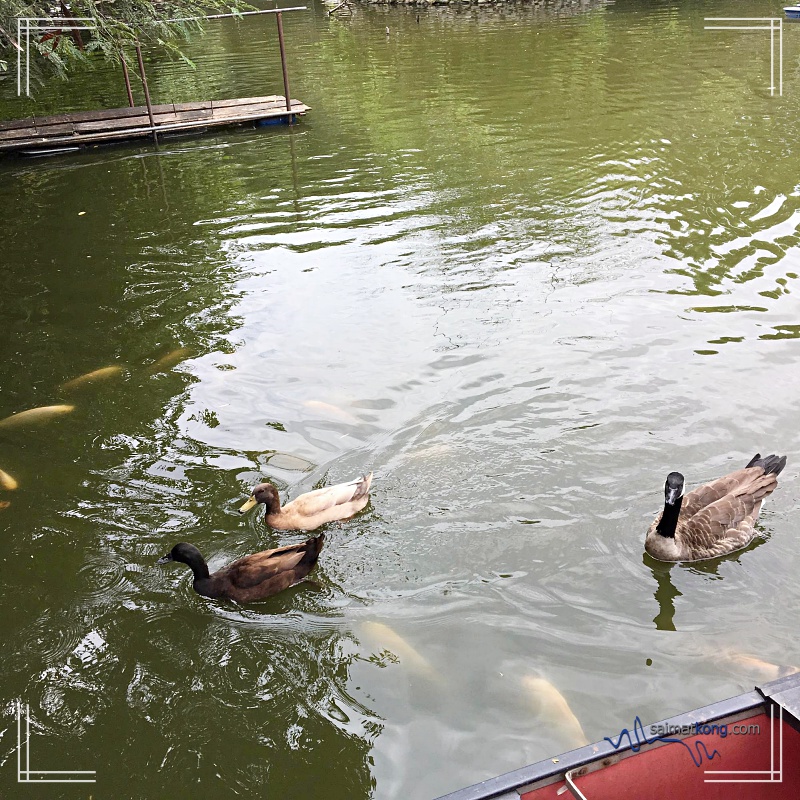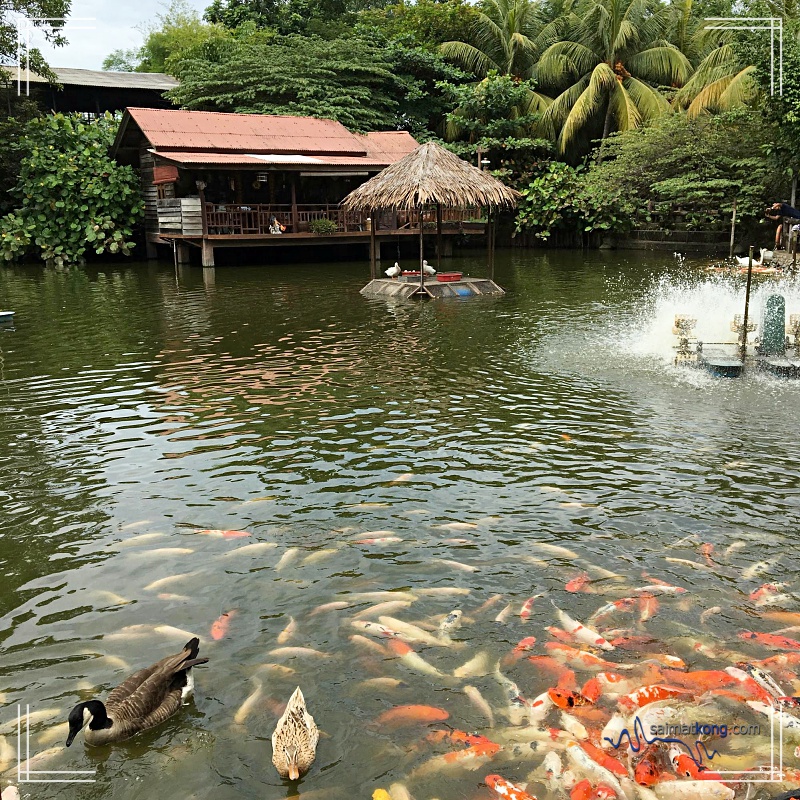 Here at the Swan Pier is where you can see different species of swans, duck and koi fishes swimming in the lake.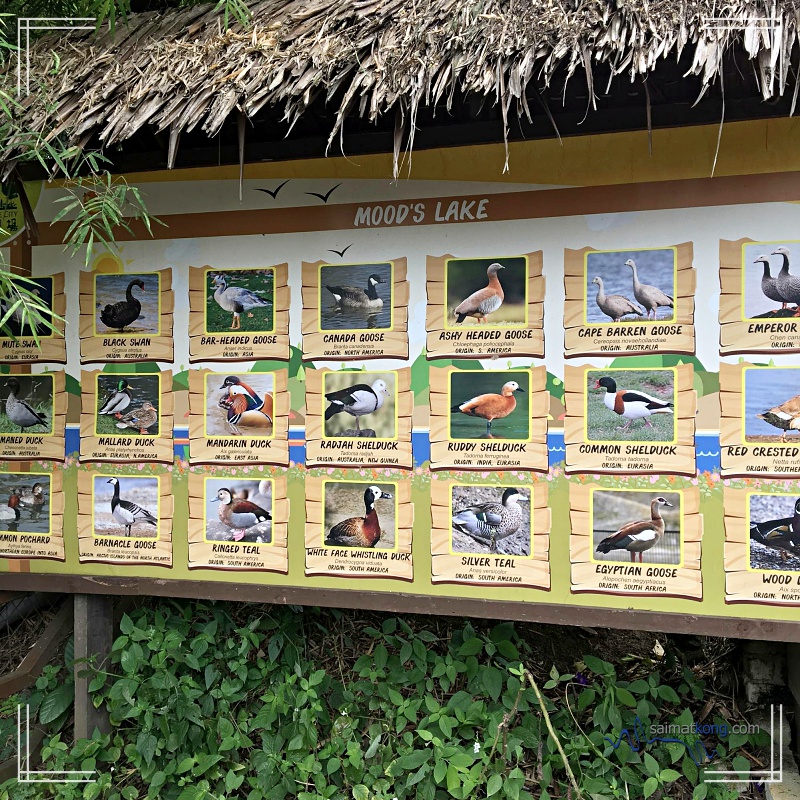 There's a big board containing photos of swans and ducks. You can always refer here if you're unsure what species of swan and duck you saw.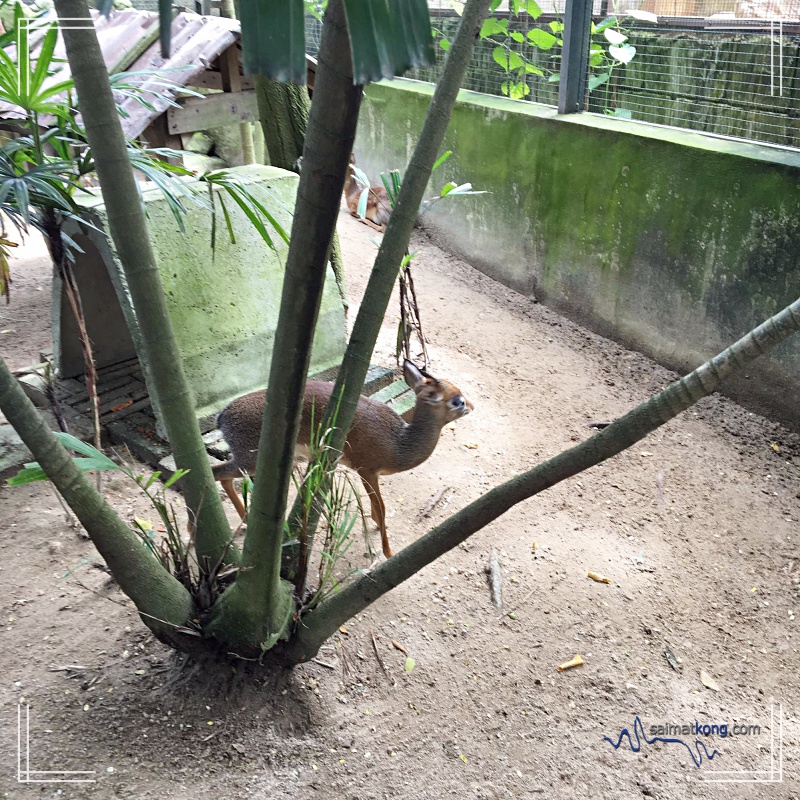 The cute and petite Kirk Dik Dik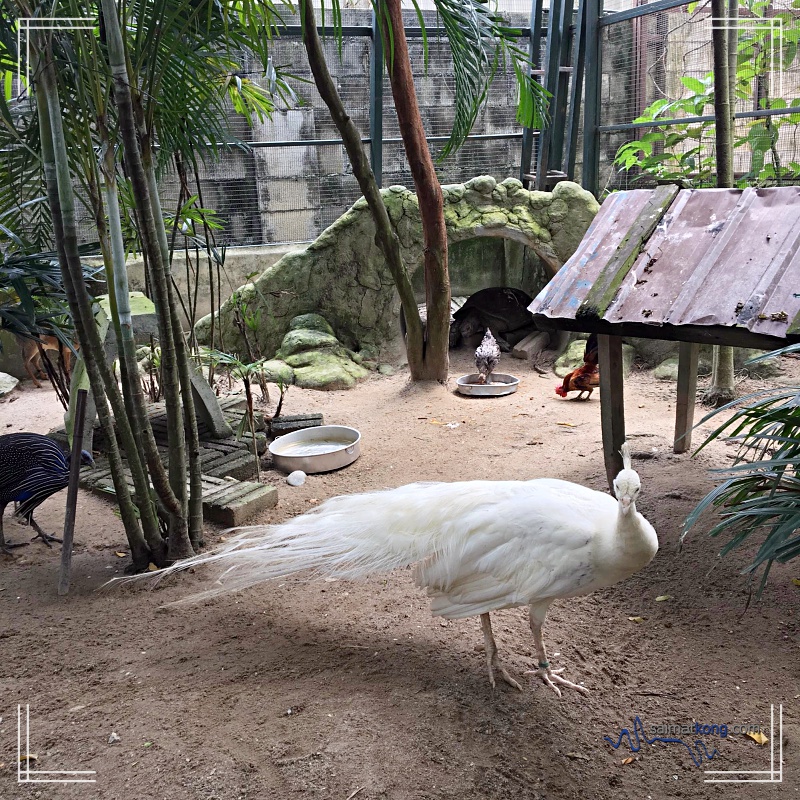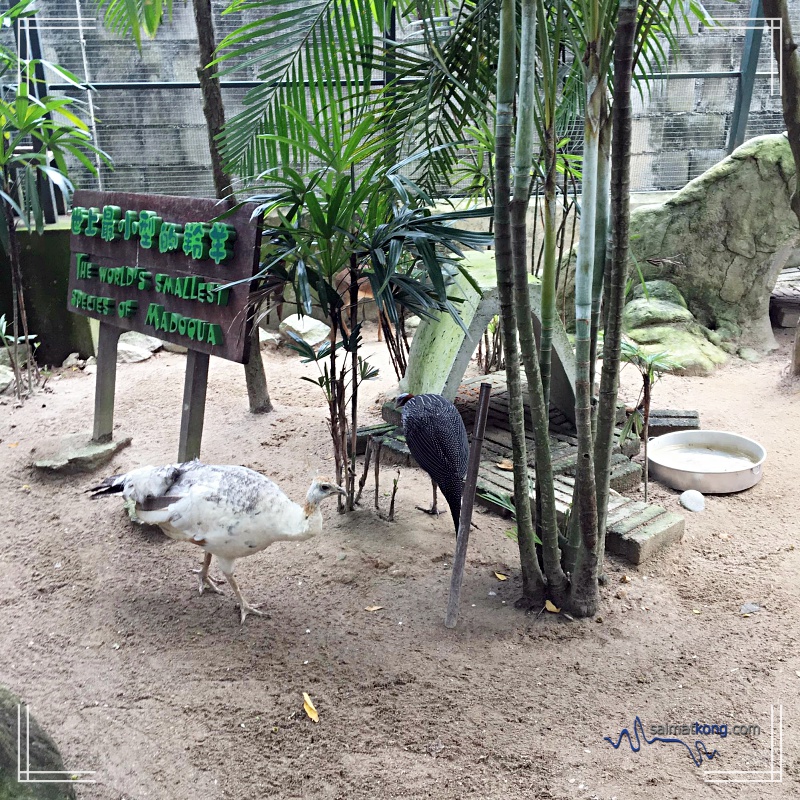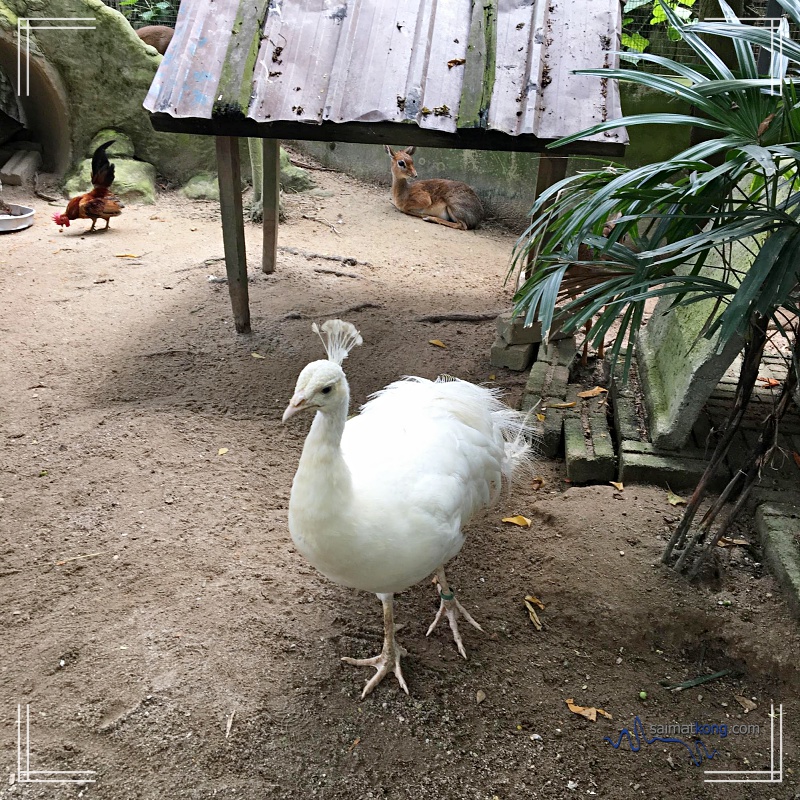 White Peacock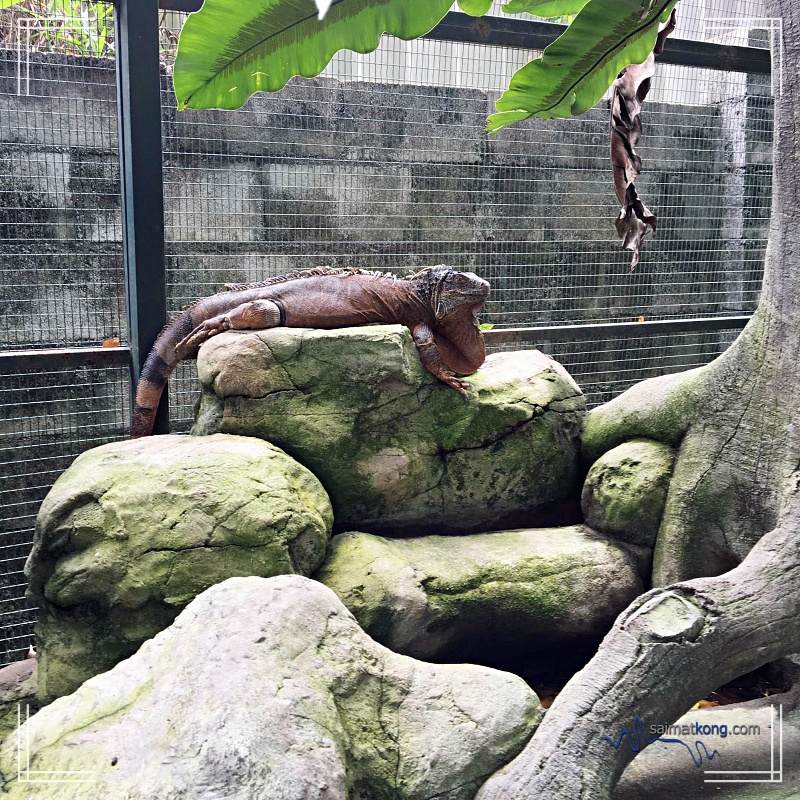 Is this an Iguana?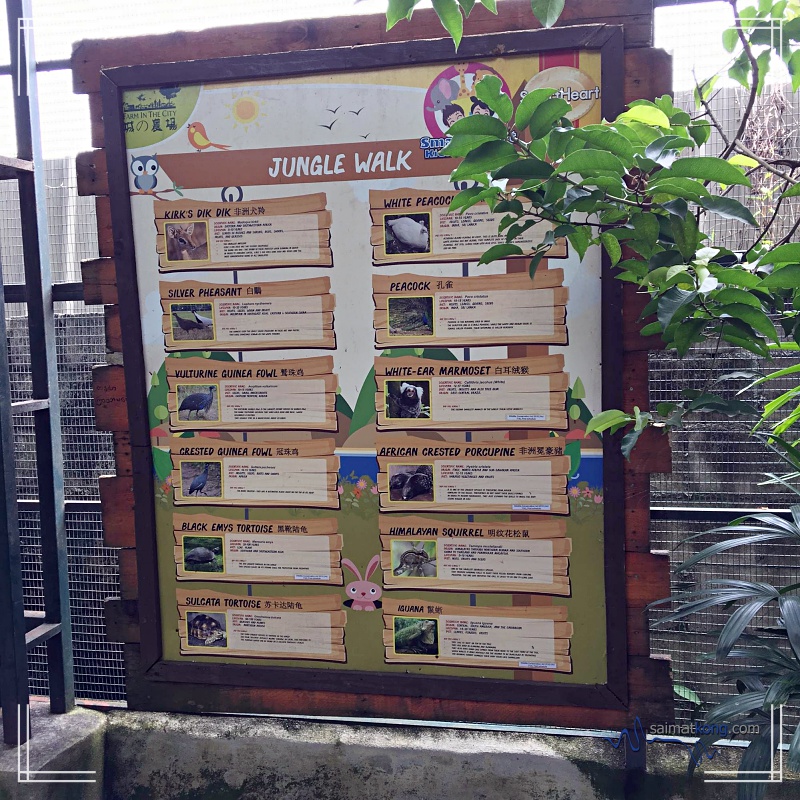 The types of creatures that you can see in Jungle Walk. You can refer to the chart for their names 🙂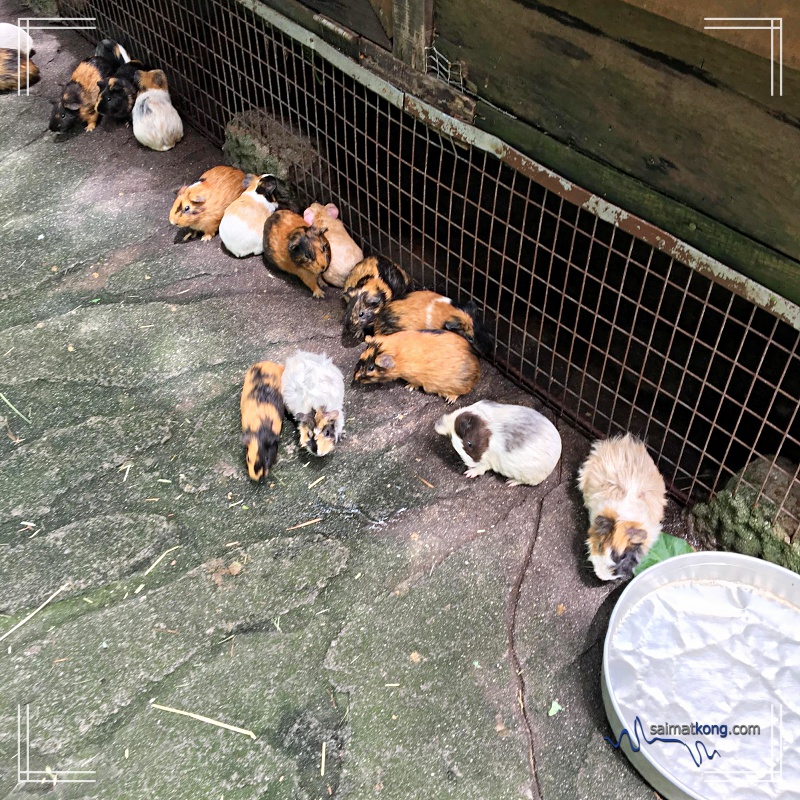 Cute guinea pigs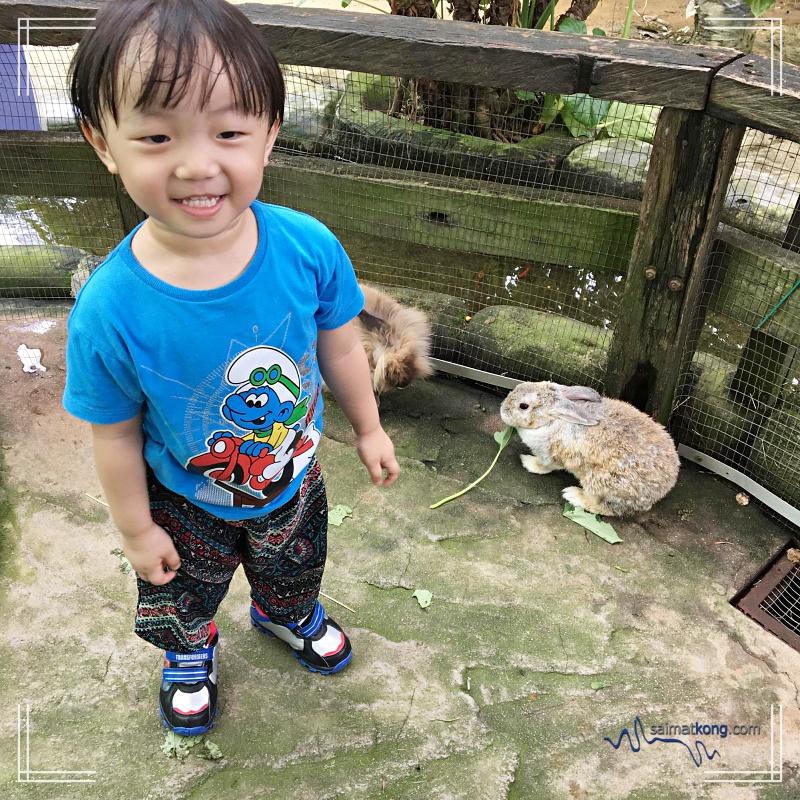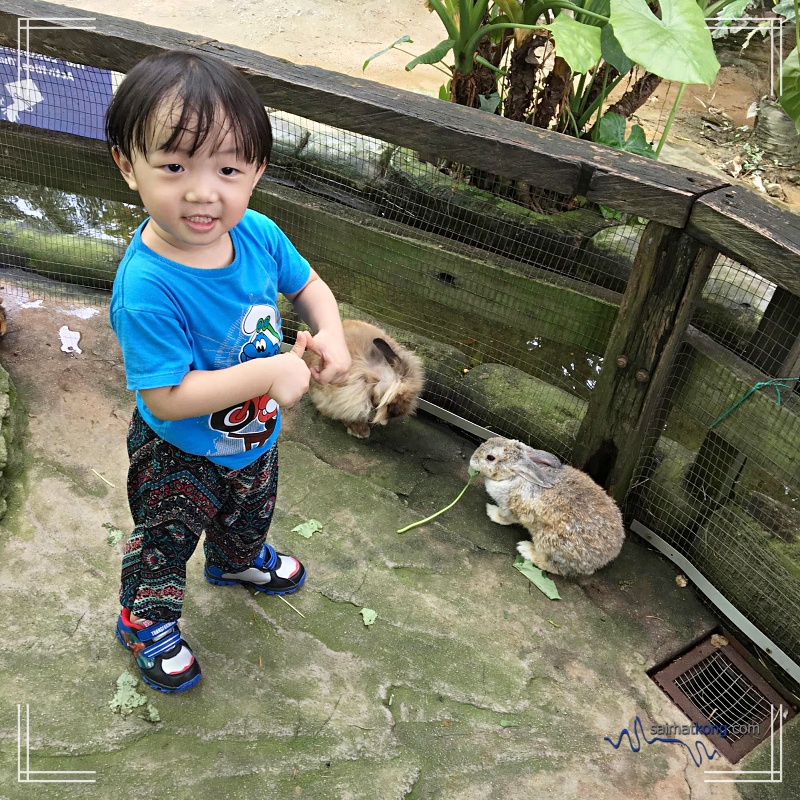 Cute and cuddly rabbits. Aiden enjoyed feeding them with fresh vegetables and watch them nibble.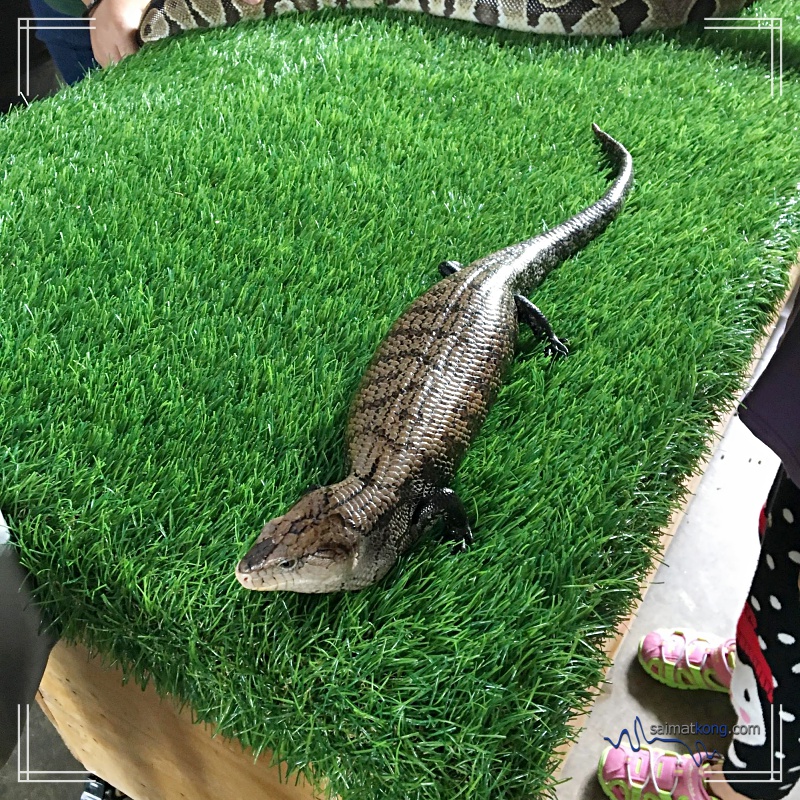 To get a hands on experience of reptiles, do visit the Reptile Cavern where you can get up close and personal with Retic Python, the Dwarf Caiman and the Mangrove Snake.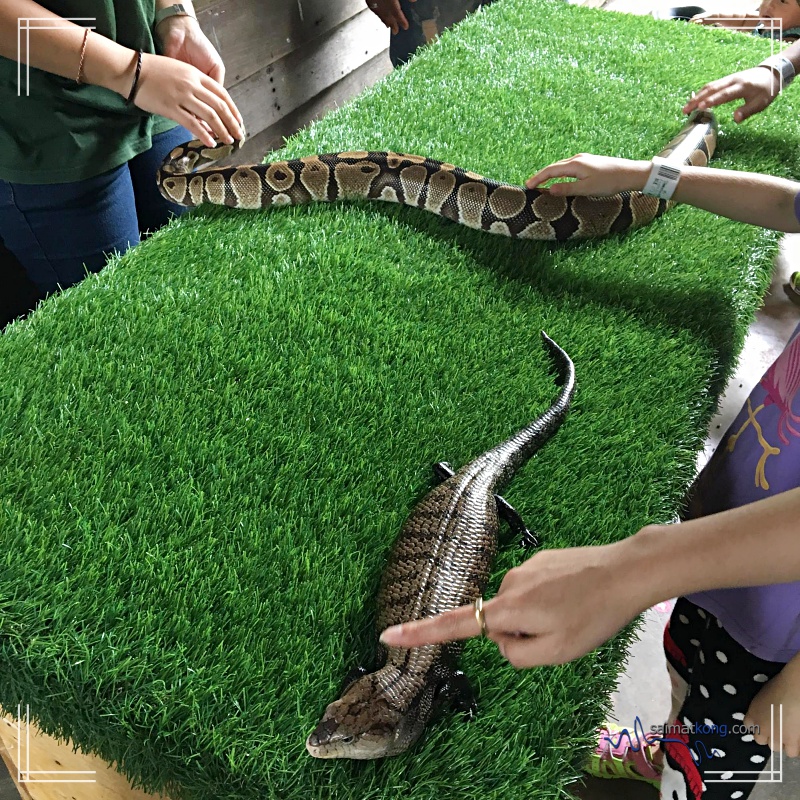 If you're feeling brace and adventurous, you can actually touch and feel the snake.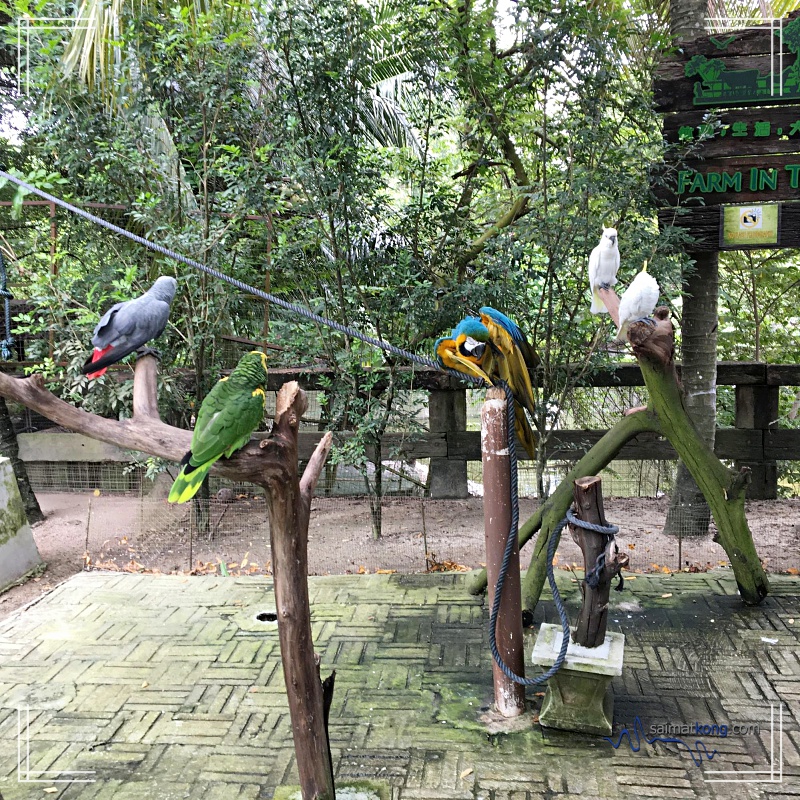 Lovely parrots
Verdict: Compared to KL Tower Mini Zoo, the Farm In The City is a much bigger zoo with more animals. Aiden had so much fun discovering, exploring and feeding the animals. We spent a good 3 hours there. There's so much to see, learn and discover. If you're thinking of a fun family activity to do with your kids, do plan a trip to the zoo!
Farm In The City 城の农场
Address: Lot 40187-4018t8, Jln Prima Tropika Barat, Bdr Putra Permai, 43300 Seri Kembangan, Selangor
Tel: 03-8941 2099 / 03-8941 3099
Operating Hours: Weekdays 10am – 6pm; weekend/ public & school holiday 9.30am – 6pm (closed every Tuesday except public holidays & school holidays)
Entrance Fees:
Normal Price Rate
Adult: RM48
Senior Citizen/ Children: RM38
Mykad Price Rate
Adult: RM32
Senior Citizen/ Children: RM27
Website: www.facebook.com/FarmInTheCityMalaysia
Ticket: Farm In The City Ticket from Klook
Comments
comments