2020 is the Year of the Rat, it's the Year of the Metal Rat to be more precise!
This year, we see many different designs of red packets from various brands, shopping malls and restaurants. The red packets design includes family reunion, cute kids, flowers, fishes, rats and the iconic Mickey & Minnie Mouse.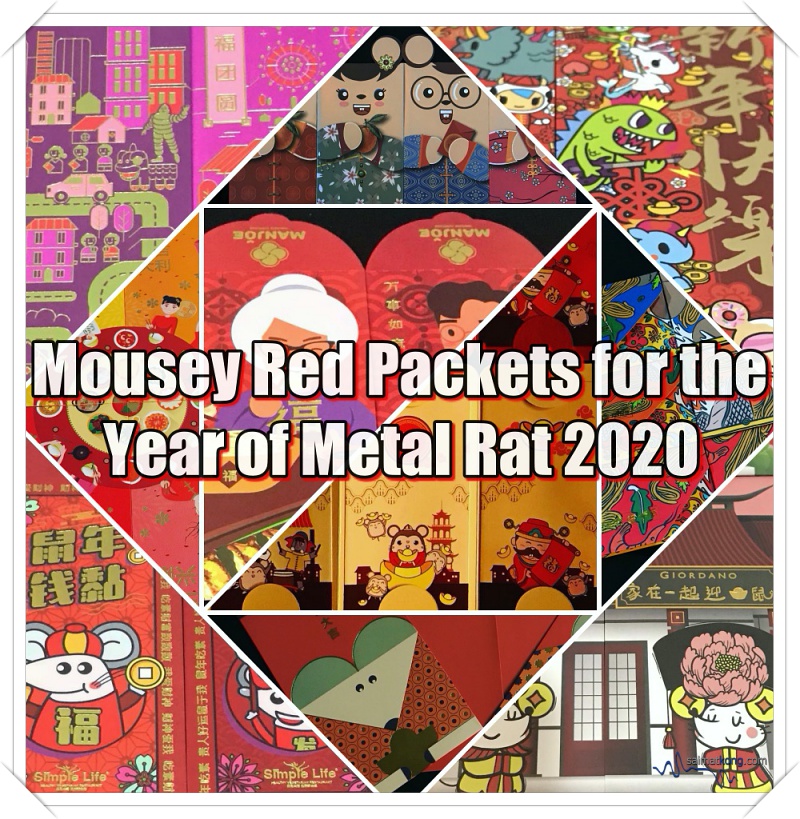 Here are some of the exclusive and beautiful red packets given out by companies for the Year of the Rat 2020 :-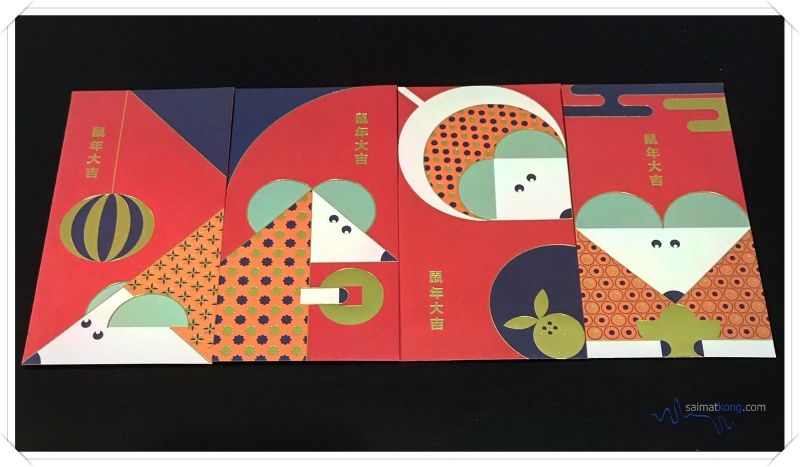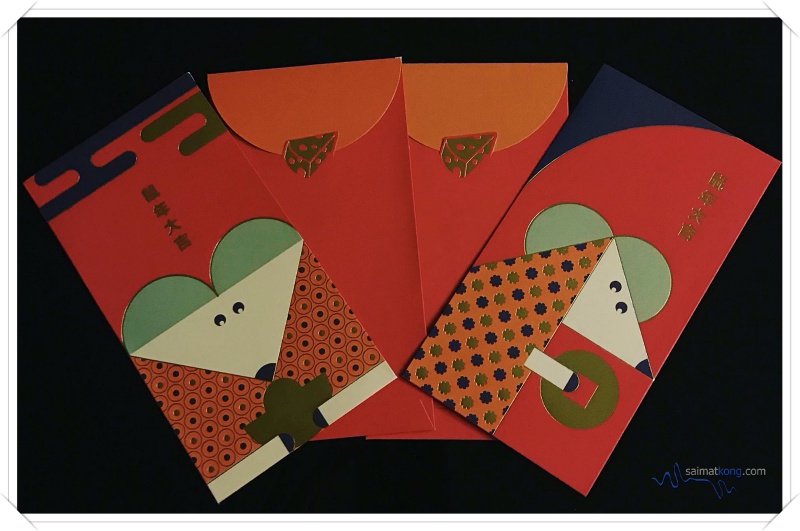 APOSTROPHE MARKETING COMMUNICATIONS
I've always look forward to receiving the exclusive red packets from Apostrophe because their red packet designs are always one of the very best. This year, their red packets feature 2020's zodiac animal – a cute rat and printed with auspicious new year greetings. Bump up the cute factor by folding the flap to reveal the rat's favorite CHEESE! It's definitely a must-have set for ang pow collector to have in their ang pow collection.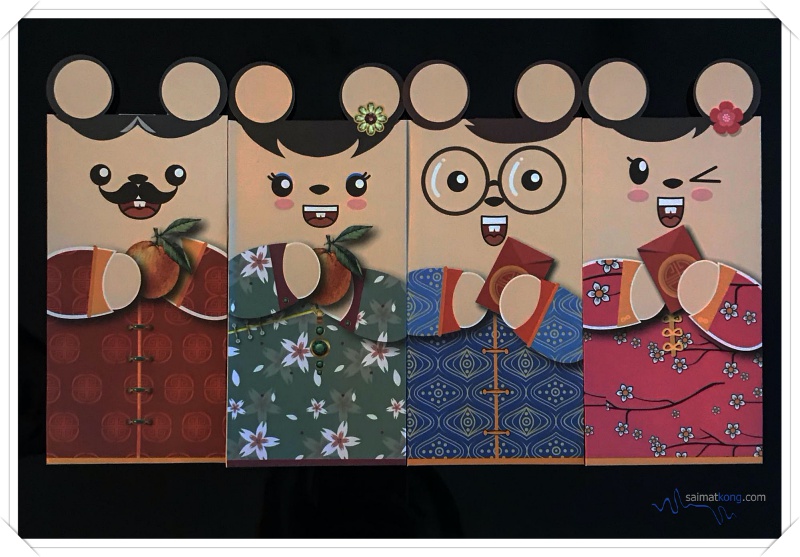 BREW HOUSE
Usher into the Year of Rat with a set of absolutely cute Family themed red packets from Brew House featuring Papa Mouse, Mommy Mouse, Brother Mouse and Sister Mouse. Grab these limited edition red packets for free when you purchase RM99+ (Frozen Brew Package – 10 mugs Carlsberg) at any Brew House outlets. Cute ang paos like these always put a smile on the receivers face 😃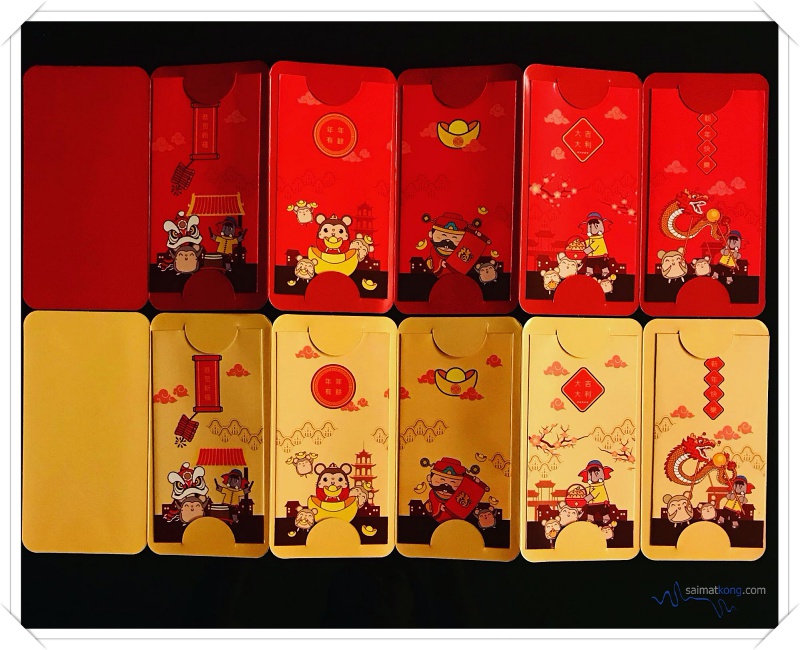 FIPPERSLIPPER
To celebrate Lunar New Year, FipperSlipper printed a set of exclusive red packets in shades of red and yellow – the "ong" colour for Chinese New Year. These exclusive red packets come in a folder which makes a nice set to have in your red packet collection.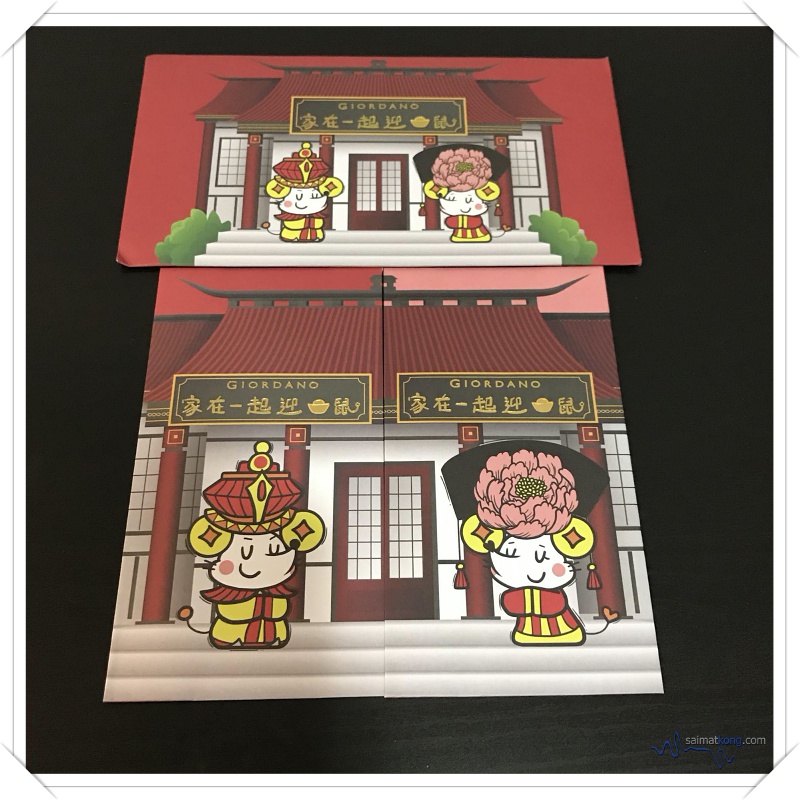 GIORDANO MALAYSIA
To welcome the Year of the Rat, Giordano Malaysia printed a set of exclusive red packets featuring the year's zodiac animal – Rat. These exclusive red packets come with a folder and an envelope, definitely a must-have red packets in your ang pow collection.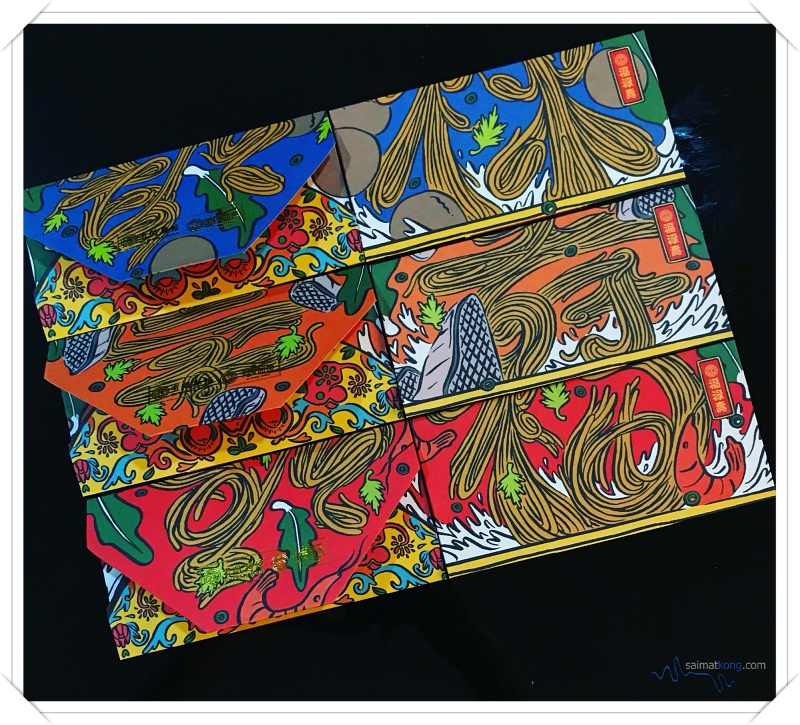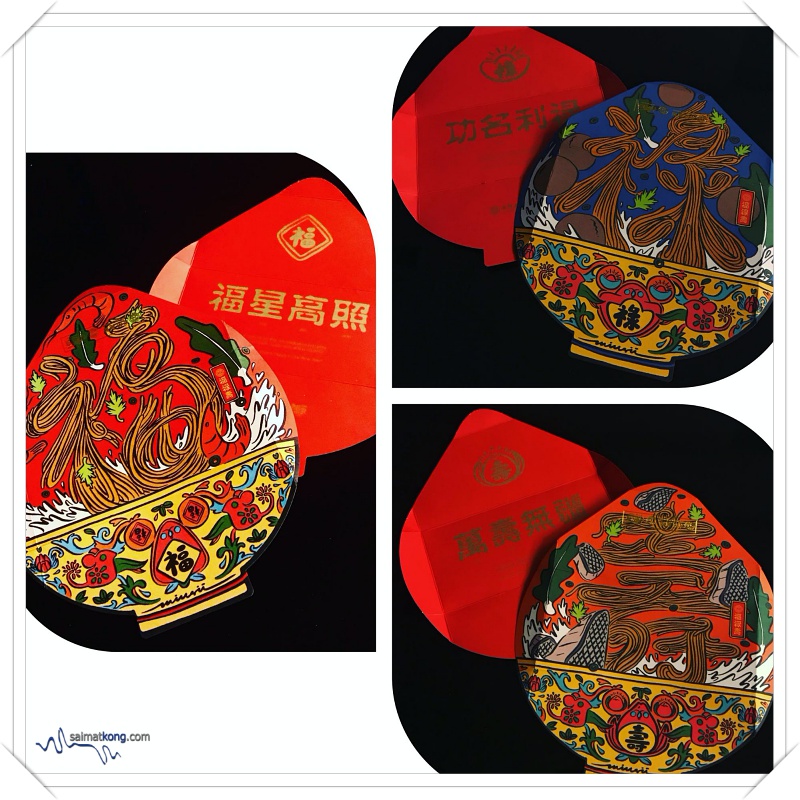 GO NOODLE HOUSE
To usher into the Year of the Rat, Go Noodle House collaborated with I'll studio to create a special limited edition red packets. This year's red packets is themed food with 3 designs. It's an interesting red packet which opens up to a bowl of Go Noodles and printed with auspicious new year greetings. What a creative design!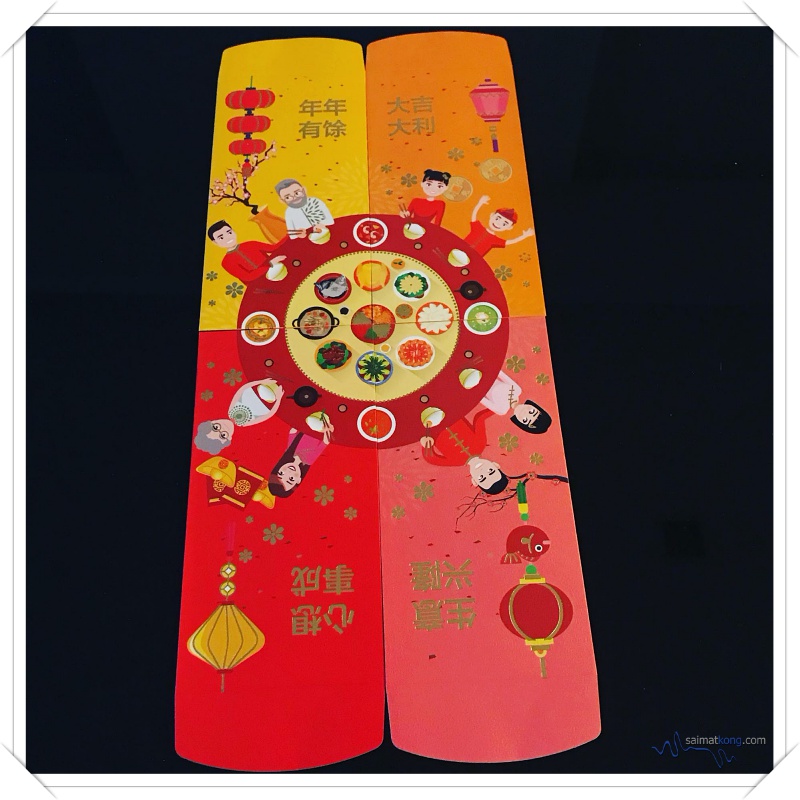 HOMEPRO MALAYSIA
The theme for HomePro Malaysia's red packets is family reunion featuring a happy family having a reunion feast. Combine the 4pcs set of red packets to reveal a beautiful family having a reunion dinner together.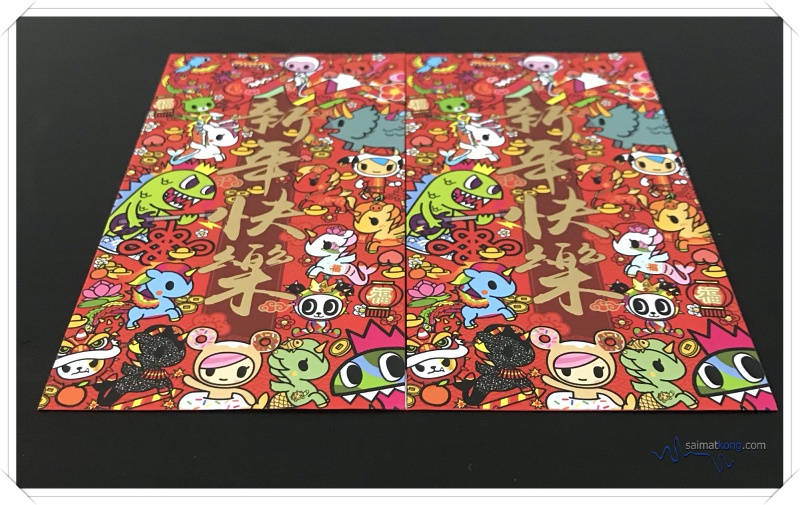 SHIHLIN TAIWAN STREET SNACKS
Limited edition Tokidoki red packets from Shihlin Taiwan Street Snacks.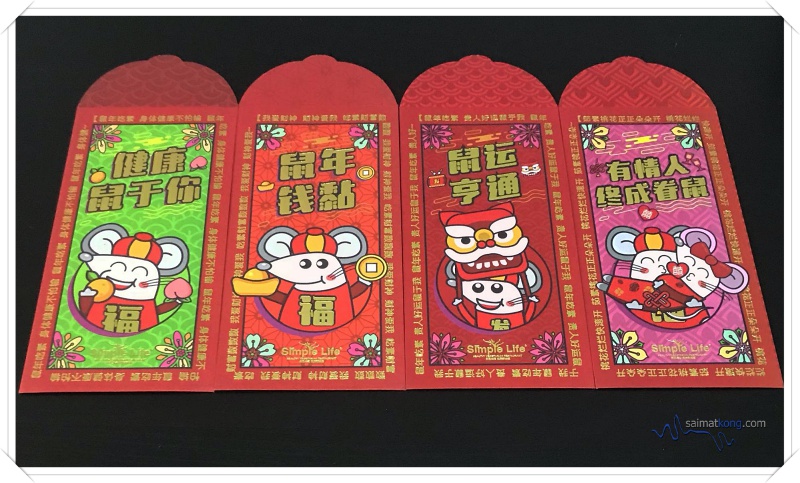 SIMPLE LIFE HEALTHY VEGETARIAN RESTAURANT
Redeem a set of Lucky Rat Year ang pow packets with different fortune elements when you dine at Simple Life Healthy Vegetarian Restaurant. The set consists of four colours; Red for Good luck, Green for Good Health, Pink for Love and Orange for Prosperity.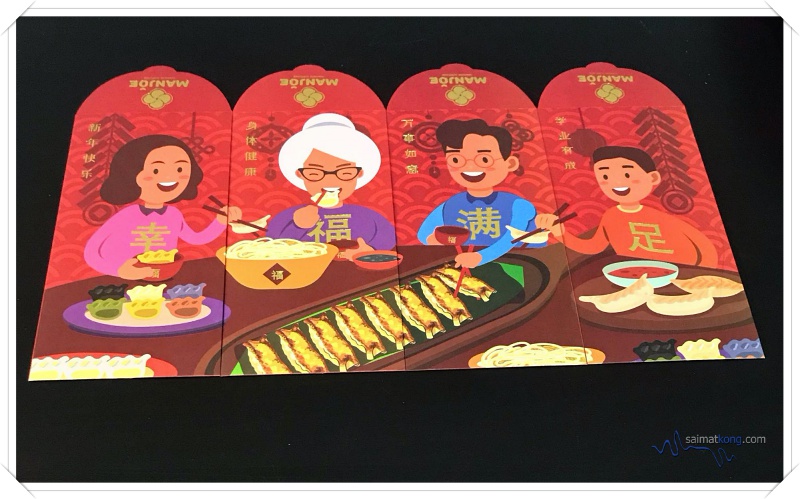 ManJoe Taiwanese Dumplings
ManJoe; famous for its handmade Taiwanese dumplings and homemade Taiwanese noodles printed a set of family themed red packets featuring a family enjoying a table full of ManJoe's specialty dishes.
MICHELIN MALAYSIA
This year, Michelin Malaysia printed a set of red packets in vibrant shades. Combine all the 4pc together to form a route map which reminds me of 'Balik Kampung'. This is perhaps a message by Michelin for all drivers to careful on the road and have your tyres check before you start your Balik Kampung journey!
I hope you have enjoyed viewing the various red packets that I've gotten for the Year of the Rat. I'll be updating the post now and then whenever I get my hands on any special red packets set. Do visit this page again!
I'd also like to wish all my lovely readers a very blessed Chinese New Year filled with love, joy & prosperity. Happy Chinese New Year!!!
Comments
comments