BMW Efficient Dynamics Drive Day 1 – Part 2
Continue on the BMW drive…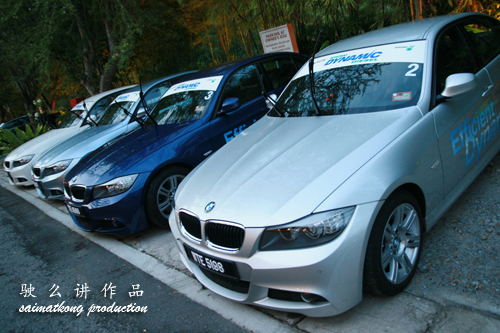 When we reached Belum Resort, Pulau Banting, we were served champagne and some started Camwhoring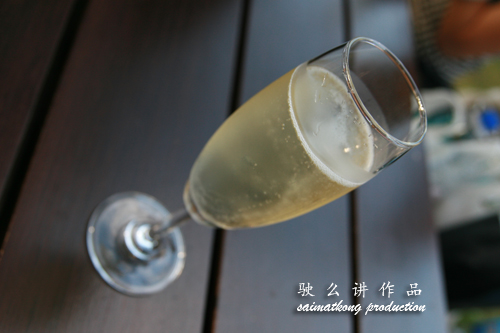 https://farm3.static.flickr.com/2710/4203016605_079878e92e_o.jpg
Check out Tey Cindy, Cheeserland, Sixthseal, Eiling Camwhore at Belum Resort.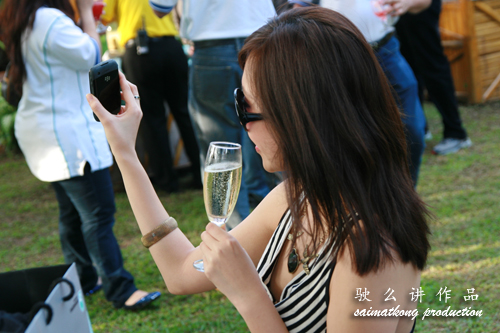 Tey Cindy camwhore using BlackBerry and start twitting.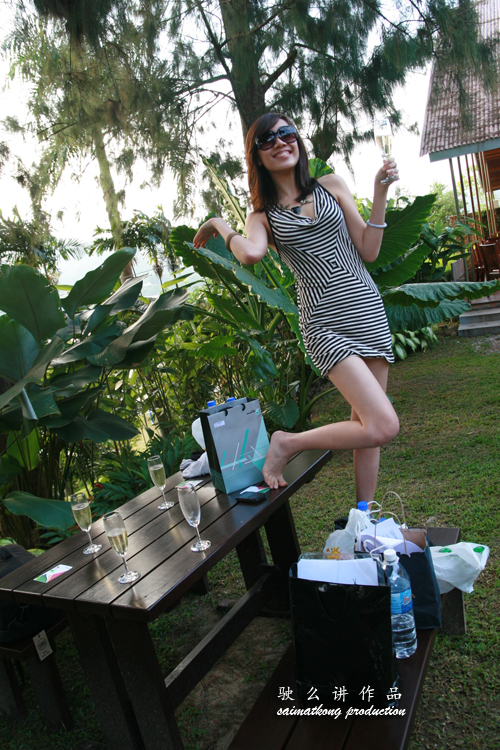 She was so excited that she camwhore on top of a table! Haha…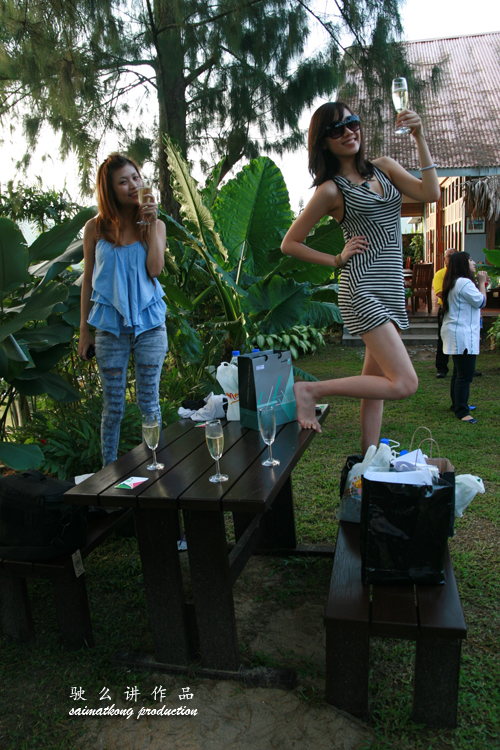 Then Cheeserland join in the fun!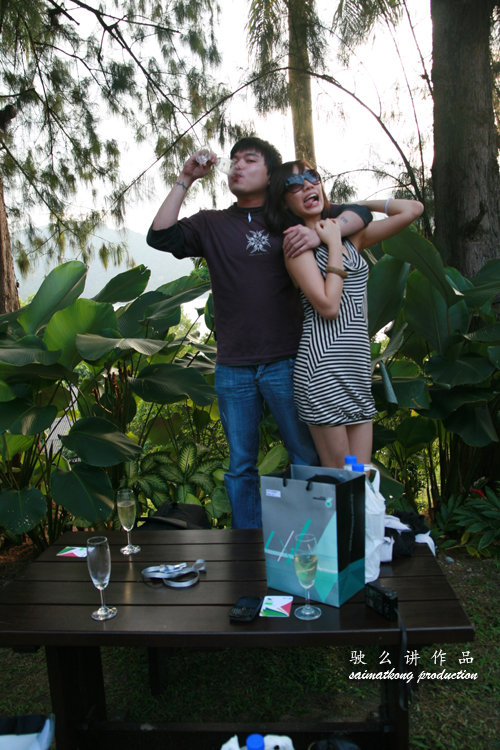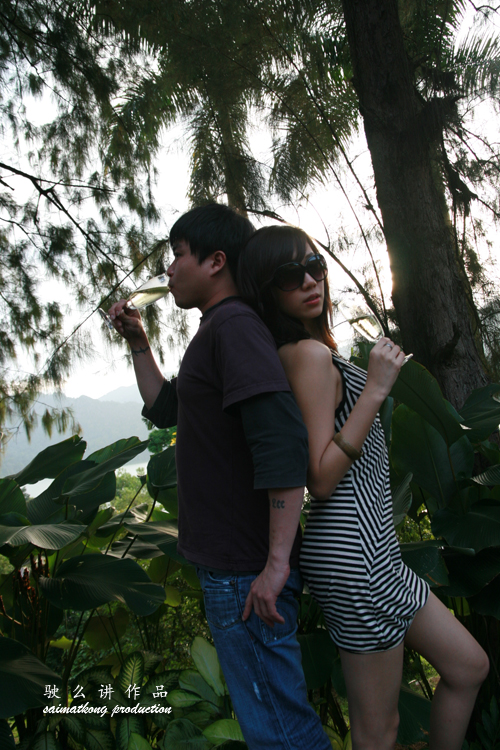 Sixthseal & Tey Cindy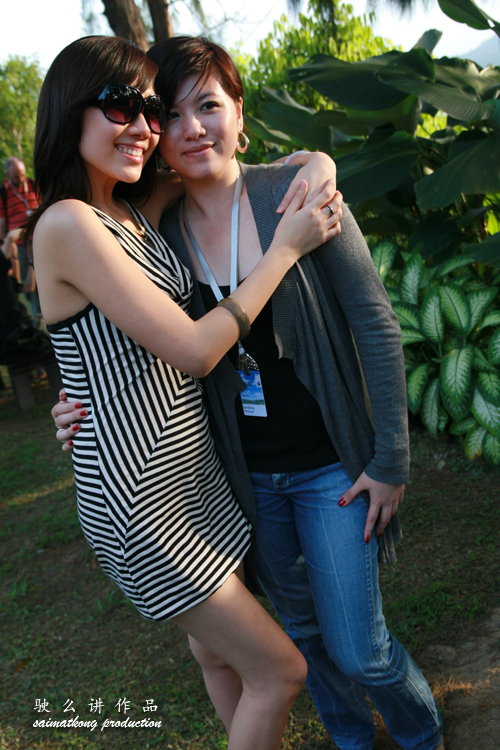 Tey Cindy & Eiling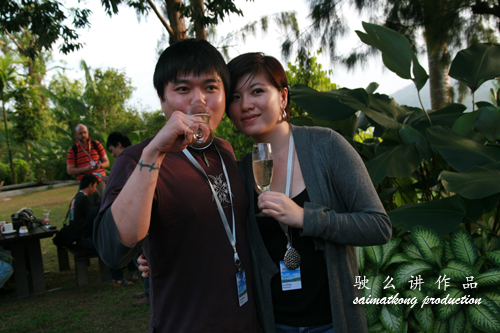 Sixthseal & Eiling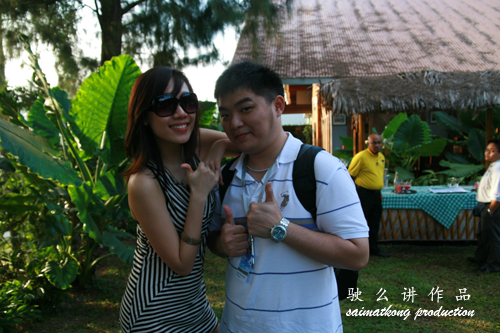 Me & Tey Cindy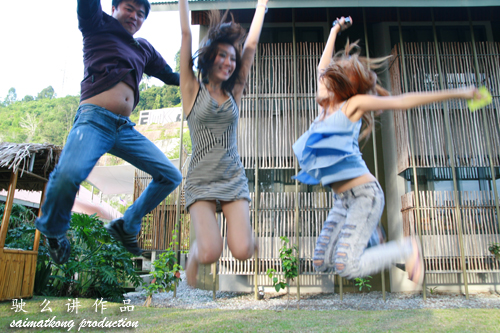 Check out Sixthseal tummy! =p
After all the photo taking session and enjoyed the breath taking scenery… We checked in to our own suite. It's damn nice k!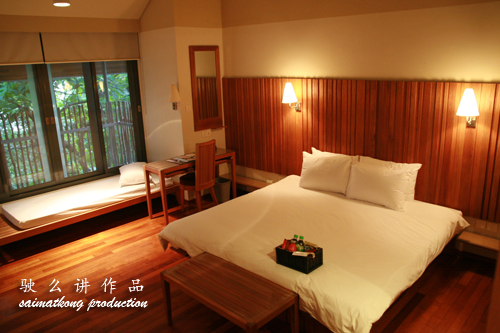 Then we get to bath and rest awhile before we gathered for Buffet dinner.
Camwhore again before the dinner… This is what blogger normally do lo right?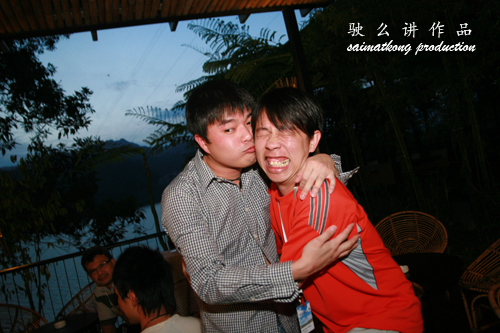 Sixthseal & KY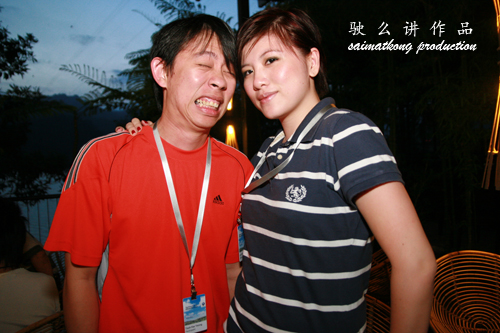 KY & Eiling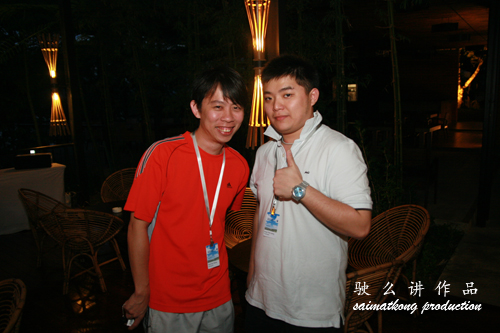 Me & KYSpeaks – The famous food blogger. Haha.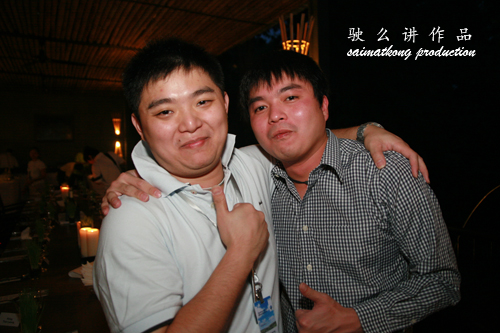 Me & Sixthseal
Then only proceed to food and drinking time!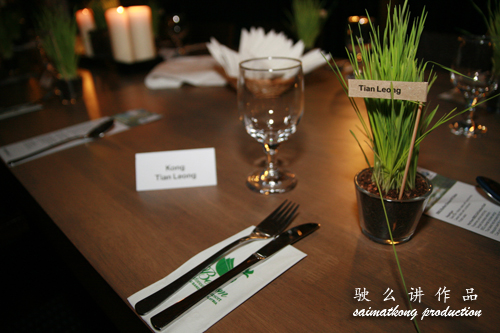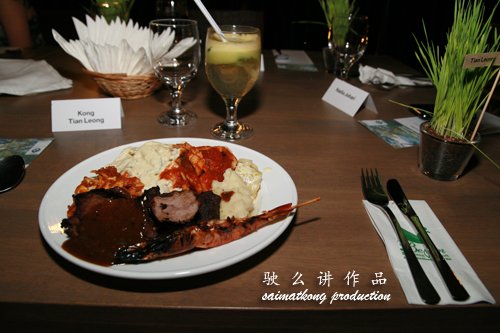 There's so much food and we can't finish all of them!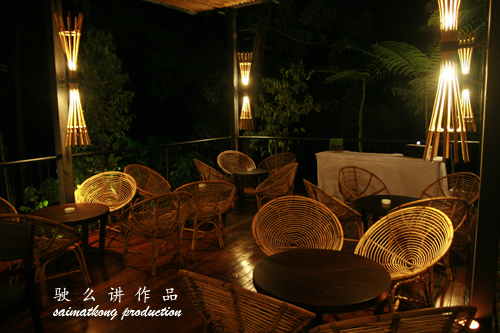 The environment was nice and cozy but then there's a lot of insectss which spoiled everything!!! Hahah but it will not stop us from having fun. Huai Bin went to take Jenga and some of us started to play Jenga and the loser drink!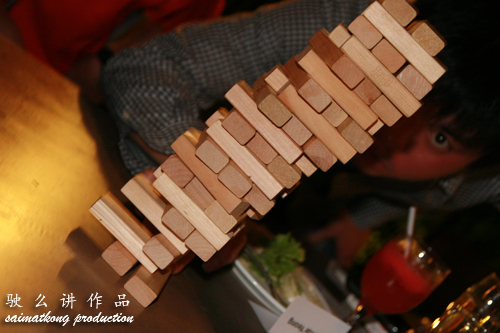 Jenga Time!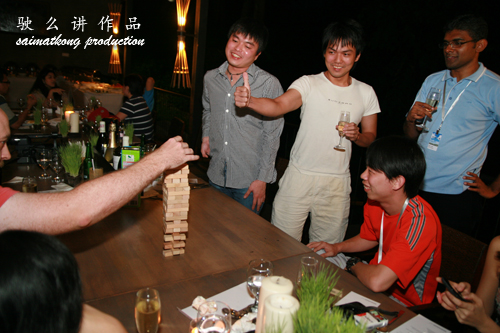 Robb and some was a bit drunk and the worst thing is we need to get up early the next morning for more exciting activities… =)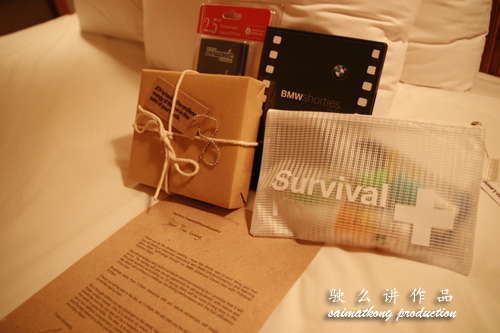 After the dinner and fun time, went back to my room and to my surprise there's a lot of gifts from BMW & Petronas! Woo hoo… Portable HDD, Solar Charge, Survival Kits etc. Thanks!
Will be updating the last part and it will be included some of the interview of the bloggers of their experience of the BMW Drive. Stay Tuned!
Comments
comments