Star-studded drama starring Lawrence Ng (吴启华), Jessica Hsuan (宣萱), Michael Tao (陶大宇) and William So (苏永康) premieres on Astro Wah Lai Toi (华丽台) starting 22nd September
Cantonese drama buffs in Malaysia will be thrilled to catch the world premiere of action-packed crime drama, The Hiddens on Astro Wah Lai Toi (CH 311 & HD CH 310) starting 22 nd September 2016.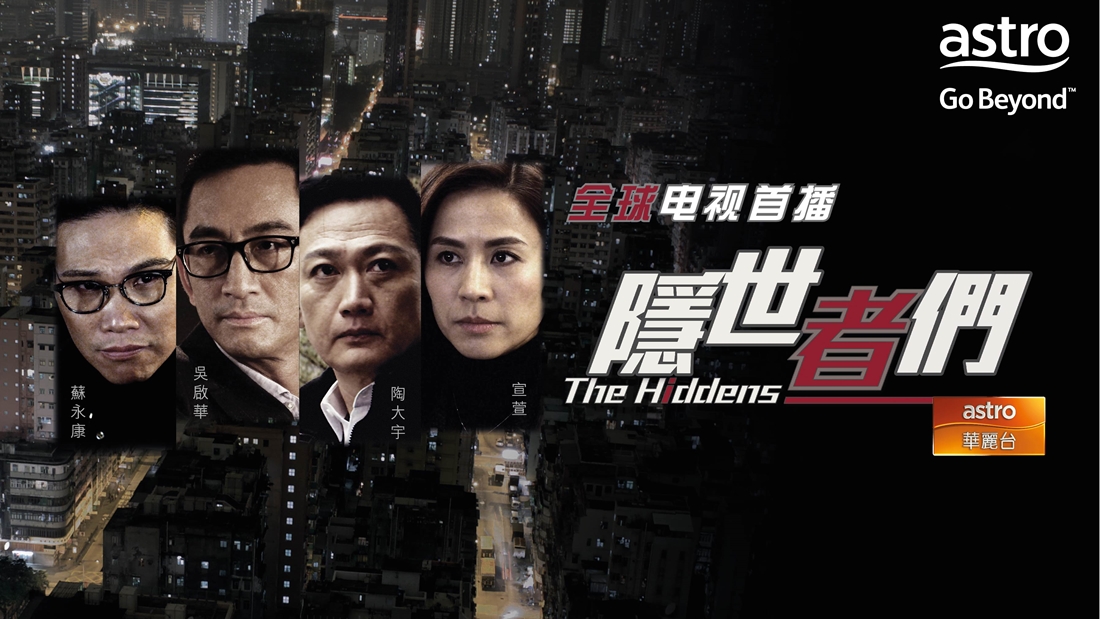 The Hiddens tells a captivating story of espionage featuring a group of secret agents as they carry out their missions across Asia with the issues and conflicts they face in the line of duty. This noteworthy drama delivers exceptional production quality and compelling storylines with an intense battle of wits, nail-biting stunts and explosive fight scenes.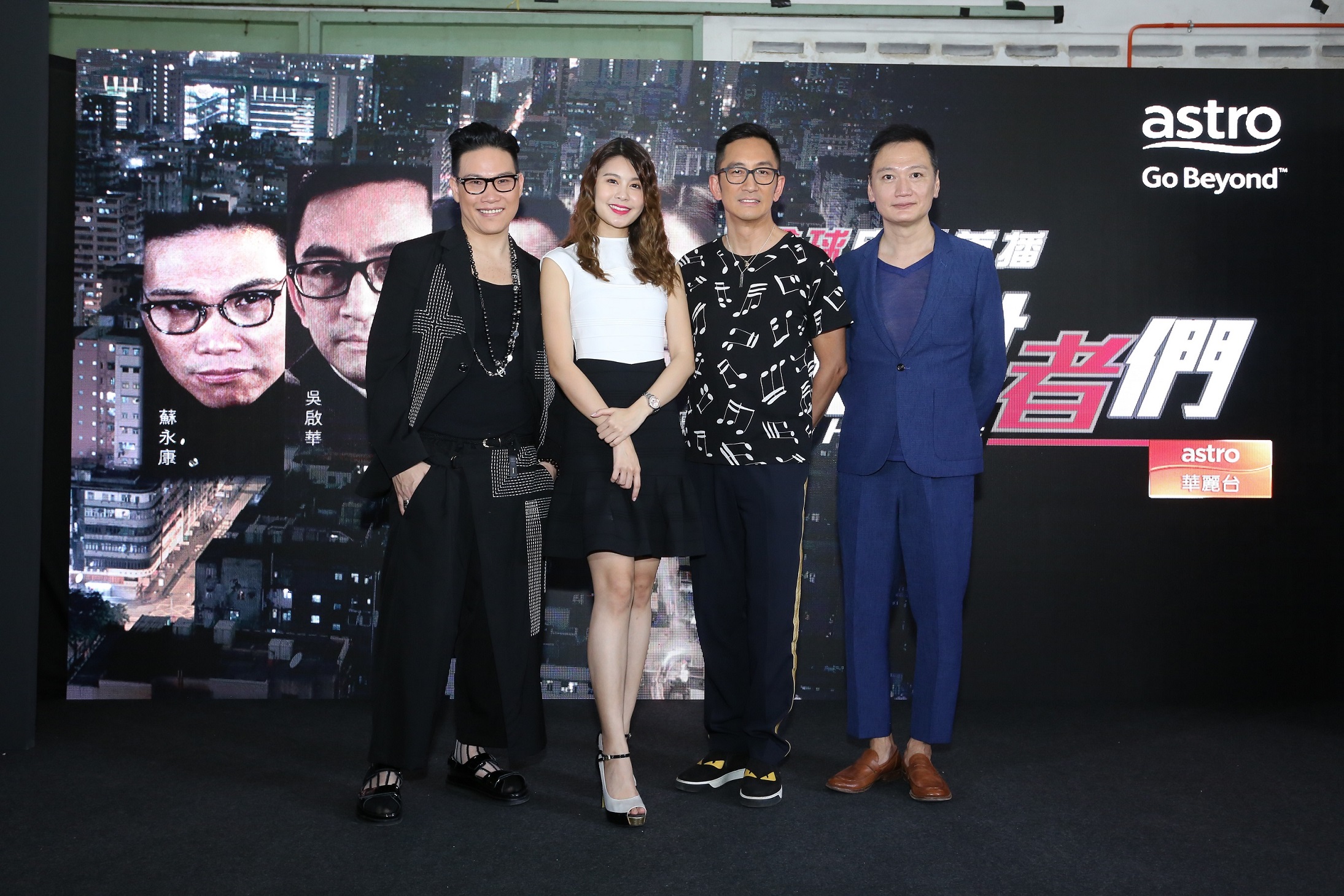 The Hiddens reunites popular Hong Kong producer and screenwriter, Gary Tang (鄧特希), from the well-loved Hong Kong series, File of Justice with its prominent cast members, Lawrence Ng (吴启华), Jessica Hsuan (宣萱), Michael Tao (陶大宇) and William So (苏永康), after a 20-year hiatus!
Wong Siah Ping, Vice President of Chinese Customer Business, Astro said, "We are always on the lookout for fresh content and new collaborative opportunities, in keeping with our endeavour to provide the best in Chinese entertainment to our customers. Having had the opportunity to work with such a highly regarded production team in Hong Kong is a boon to both our local talents and viewers alike. We are pleased to have enabled several Astro talents partake in the filming of The Hiddens in Malaysia early this year, as well as ensuring that our customers are privileged to enjoy the drama on linear TV and on demand ahead of our counterparts in the region."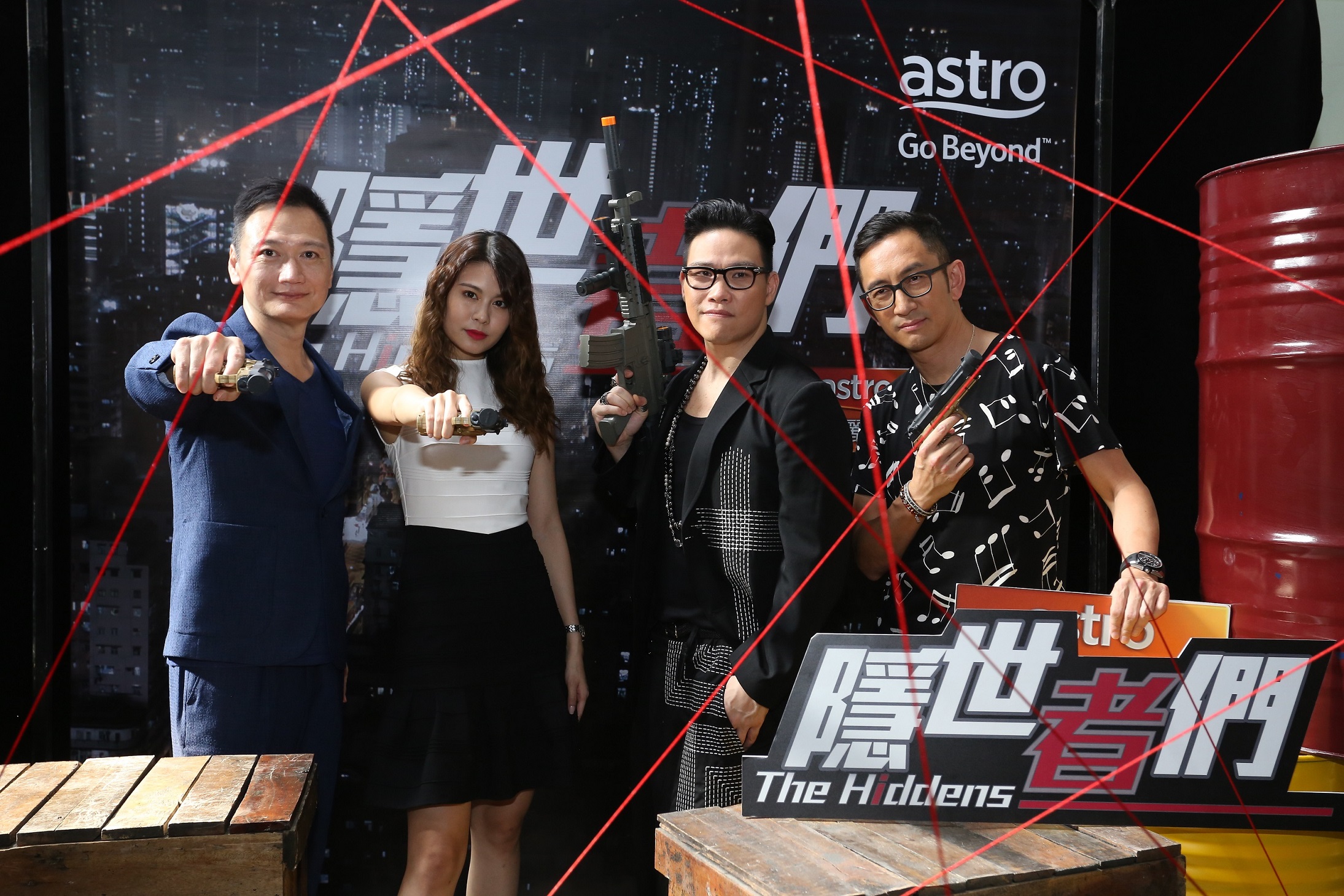 Filmed across Hong Kong, Macau, Japan and Malaysia, The Hiddens also features Japanese actress Naomi Watanabe, as well as Astro's luminaries Denise Camillia Tan (Champion of Miss Astro Chinese International Pageant 2012), Vivienne Onn, Shian Ter, Kevin Soo, Nicholas Kung, Choong Lai Chan and Thang Hoo Ley.
The Hiddens will premiere on Astro Wah Lai Toi (CH 311 & HD CH 310) starting 22 nd September 2016, every Monday to Friday, at 9.30pm. Viewers can catch up on the drama series through Astro on the Go (AOTG) and On Demand.
The Hiddens' Synopsis
The story centers on a former manager (Lawrence Ng) from the Intelligence Bureau, a director (Jessica Hsuan) of the security bureau and a group of secret agents with expertise of electronic technology, computer networks, tapping, hypnosis and even murder called The Hiddens. They join together to work for the Security Bureau to complete a series of secret missions in Asia.
<<隐世者们>>
9月22日播出,周一至周五 9.30pm(Astro 华丽台 频道311 & Astro 华丽台 HD 频道310)
制作/编剧:邓特希
主演:吴启华、宣萱、苏永康、周群达、陶大宇、渡边直美、池端名玲、吕晶晶
Astro 参演艺人: Denise 陈楚寰、Shian戴伟贤、Vivienne温慧茵、苏科威、Nicholas龚健华、邓和利
全球电视独家看,《壹号皇庭》皇牌监制邓特希,与最佳拍档吴启华、宣萱、陶大宇、苏永康带来创新离奇的现代枪火动作剧集。 专业特工隐世执行特别任务,是为了维护社稷利益,抑或是满足个人私欲? 如果需要从此隐瞒身份才能生存,那么隐世的秘密是否真的能够让他重生?继19年前在《壹号皇庭》的合作后,吴启华、宣萱、苏永康、陶大宇将以隐世身份重返银幕……
• 背景简介
以来自亚洲各地区,各有专长的隐世特工,于香港连手完成艰巨任务为故事重心;剧情轻松但不胡闹,动作刺激但不夸张;是华语电视剧市场少有的现代鎗火动作ACTION PACKED 剧集。
此剧于在香港和大马取景,除视觉特效在影厂内摄制外,所有场景为实景或实景搭建。电视剧以电影手法拍摄,除了动用电影拍摄器材,还用上了电影4K规格 拍摄,充分展现每集剧情的刺激动作场面及视觉效果。为配合不同地区的需要,同期声摄制,再按不同地区的需要为角色配音。
• 剧情
亚洲某大城市…… 高度设防的监狱中,被囚禁的犯罪集团首领越狱。因谋杀被判刑的前情报科主管江宁(吴启华饰)在事件中被挟持作人质,被逼随首领逃离监狱。
负责追捕首领的保安科行动组主管韦明(宣萱饰)为了完成任务,不惜向特警下令射杀所有参与越狱的囚犯,江宁惊见所有人被杀害的同时,他同样被冷血地射杀.. ….
江宁醒来后,已身在保安科的秘密基地,他根本没有被杀。韦明的真正目的,是要安排江宁从此在世上消失。为著各种不方便公开的原因,地区各国面对好些难题急需解决,决定成立由江宁带领的组织「隐世者」,进行一连串非常任务……
江宁精明干练,智勇双全,善于掌握手下的特长,入狱前在情报科曾亲自带领特工完成多起几近不可能完成的任务。江宁接受韦明的任命后首要任务,就是按对方的指示招揽六名主要的组织成员,他们表面上各有不同职业隐藏真正的身份,实则各有个人专长……
—
You can subscribe to
my blog, follow me on Facebook, follow Instagram, follow Twitter and Youtube for more updates!
—
Comments
comments