I was recently invited by Hui Lau Shan (許留山) to their new menu launch and also to join them for an early Chinese New Year celebration at their latest outlet in Setapak Central.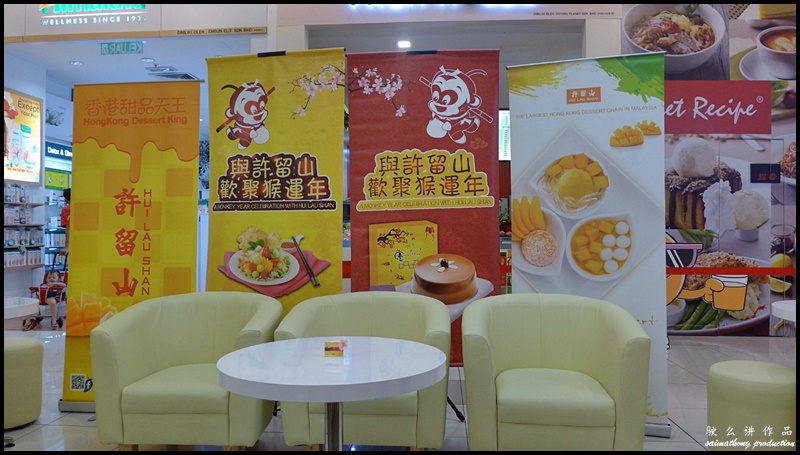 Upholding the principles of healthy, freshness, uniqueness and creativity, Hui Lau Shan (許留山) introduces their two new Lou Sang dishes "Prosperity Lou Sang" and "Cheerful Lou Sang".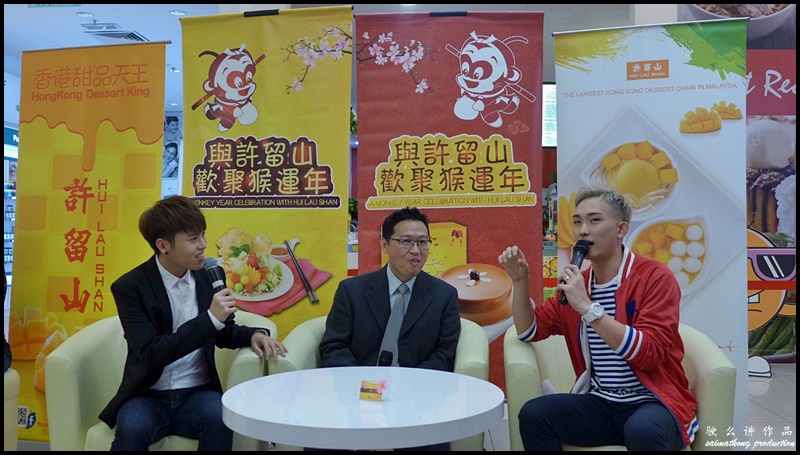 Also present at the media launch was Juztin Lan 刘界辉, Mr Pan – Hui Lau Shan's Southeast Asia General Manager and Joe 曾耀祖.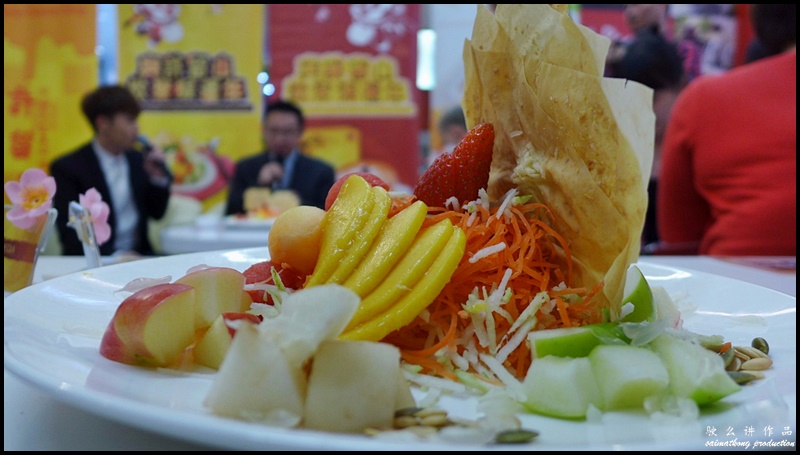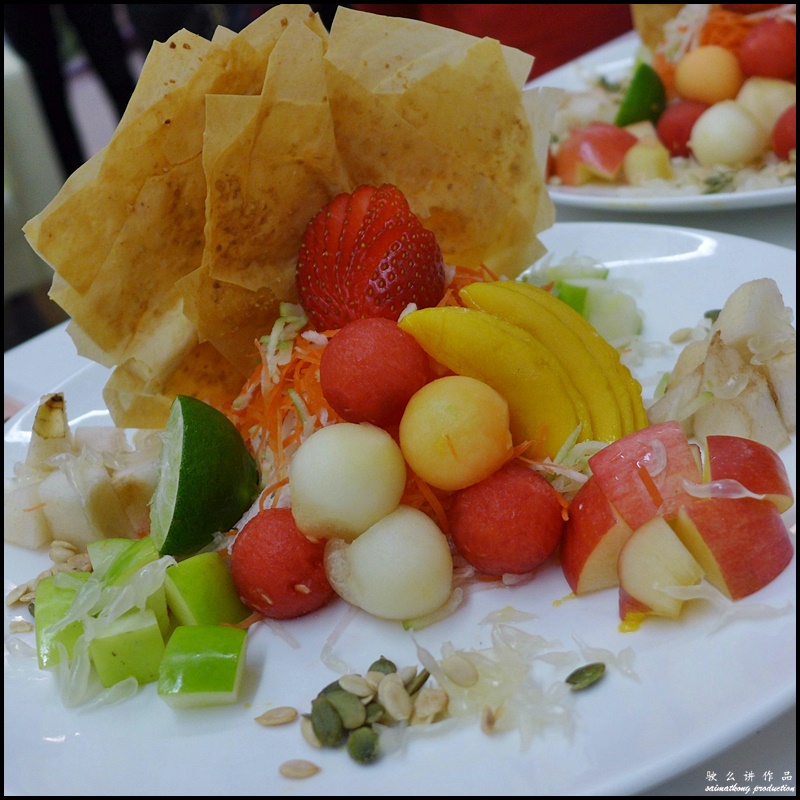 One of the must-have dishes during Chinese New Year is definitely Lou Sang (撈生). Hui Lau Shan introduces their new "Cheerful Lou Sang" which is different from the traditional Yee Sang. This healthy version of Lou Sang consists of Hui Lau Shan's signature mangoes, red apples, green apples, pears, strawberries, watermelons, cantaloupes, honey dews, guavas, shredded carrots, shredded turnips, pomelos, seeds, crispy crackers and their special passion fruit sauce. It's both sweet and sour with a fruity fragrance from the passion fruit sauce 🙂 Oh btw, this Cheerful Lou Sang is also suitable for vegetarians 😀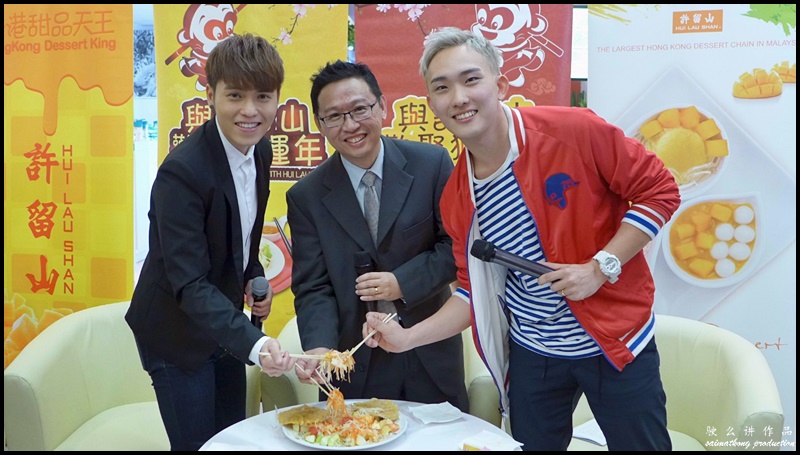 Photo session after the Prosperity Toss.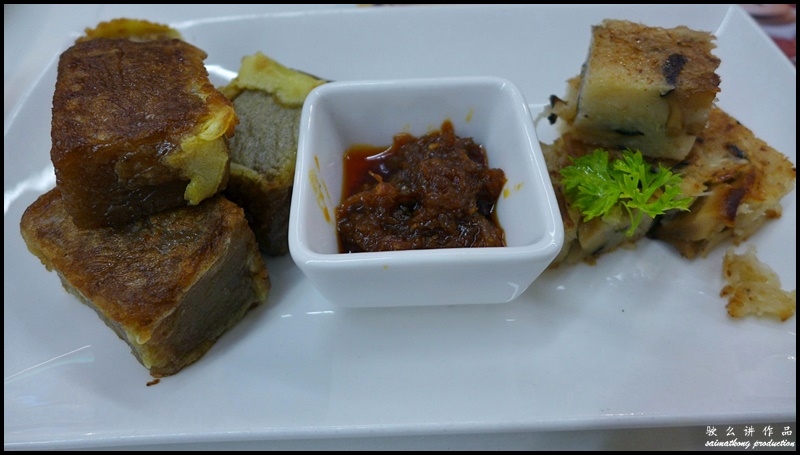 In conjunction with the coming Chinese New Year, Hui Lau Shan launches two new dishes; Prosperity HK Signature New Year Cake & Prosperity HK Signature Radish Cake.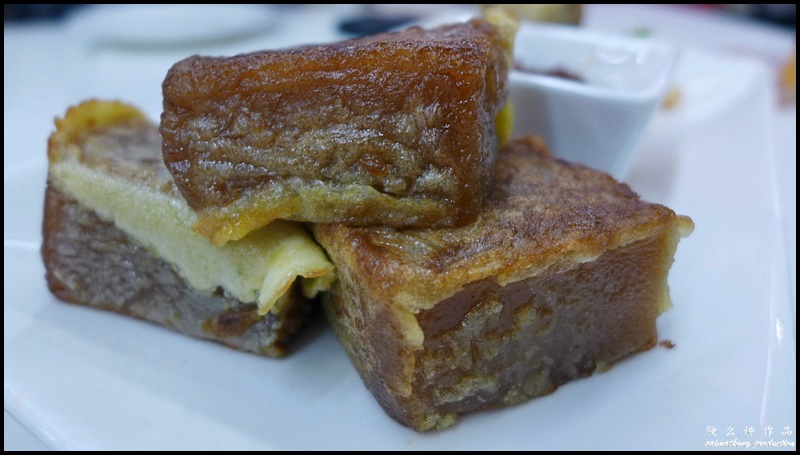 Nian Gao (年糕) is an auspicious food eaten during Chinese New Year coz 'Nian Gao' symbolize increasing prosperity every year which is similar to the New Year greeting 'Nian Nian Gao Sheng' (年年高升). Hui Lau Shan's sticky rice cake is homemade using specially chosen cane sugar and natural brown sugar.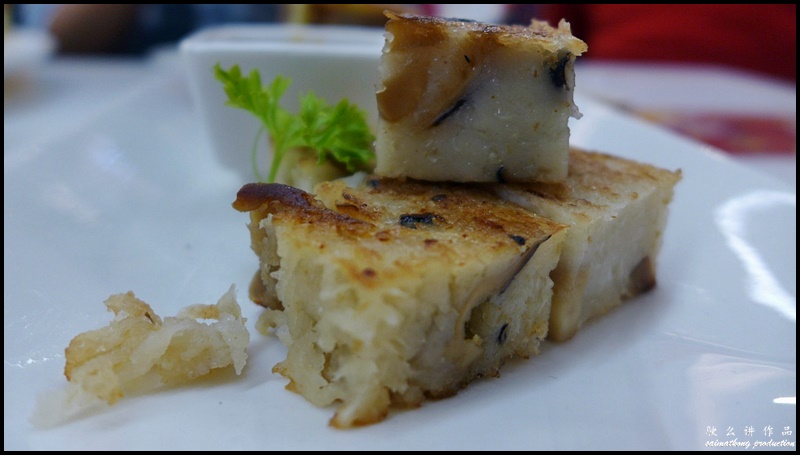 The Prosperity HK Signature Radish Cake is made using top grade dried shrimps and mushrooms.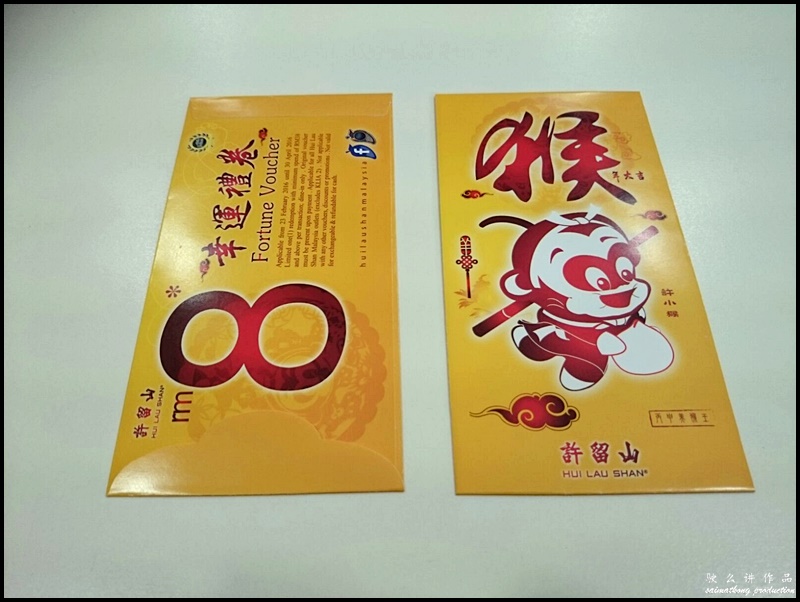 From now until 31st January 2016, you can get Hui Lau Shan's limited edition Ang Pow packets that comes with a RM8 voucher right at the back of the red packet whenever you spend a minimum of RM18. Spend RM18 but get back RM40, quite a good deal right?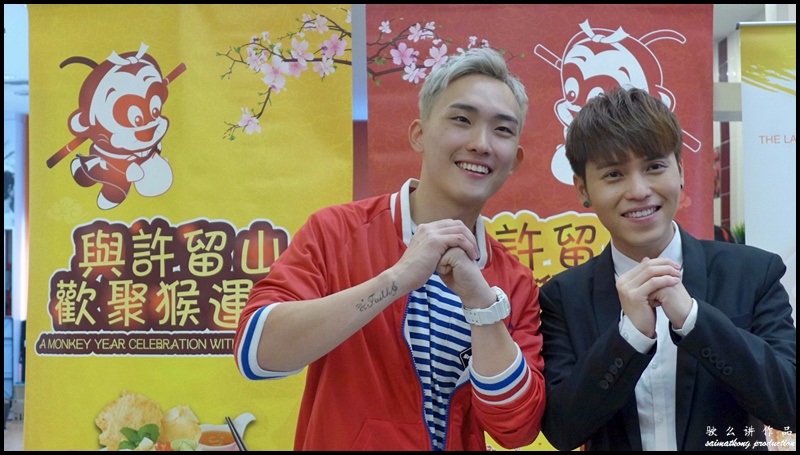 Joe 曾耀祖 and Juztin Lan 刘界辉 & Saimatkong 驶么讲 wish everyone a very happy and prosperous Chinese New Year 🙂
Comments
comments